Season No. 01
$0.00 - $30.00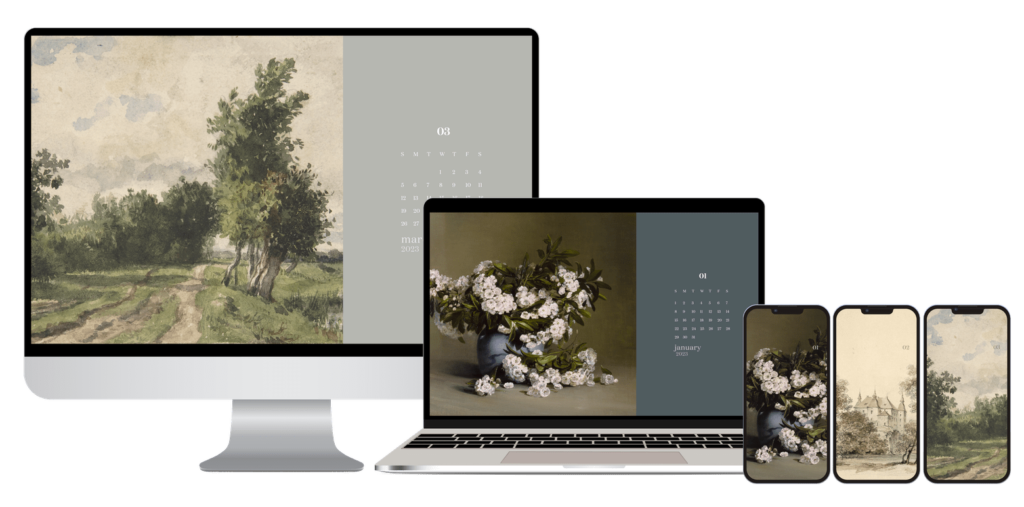 I hope you all had a wonderful Christmas and holiday season! Happy 2023!!! Another new year is here! I won't lie, it feels really good to welcome a fresh new year. Who doesn't love a new start? Here's to new beginnings and reflection on the previous year; Including adventures, and welcoming moments, resulting in meaningful memories with our loved ones to look forward to. I am thrilled about this year's monthly digital downloads. The new theme and collection is truly breathtaking, with timeless art that will inspire peace and tranquility with the beauty of timeless paintings and artwork, as you look down at your devices. From florals to landscapes, each season and month offers digital content for your computers, devices, and of course smart phones.
This year we are also excited to offer these art pieces as art prints as well as artwork for your smart t.v.'s beautifully displayed in your homes, which will be emailed to you directly! You can purchase your art prints over at Monika Hibbs Home. 
As always, our mh seasonal downloads for your devices are complimentary and you can purchase the digital t.v. art bundle below. Enjoy!