Season No. 02
$0.00 - $30.00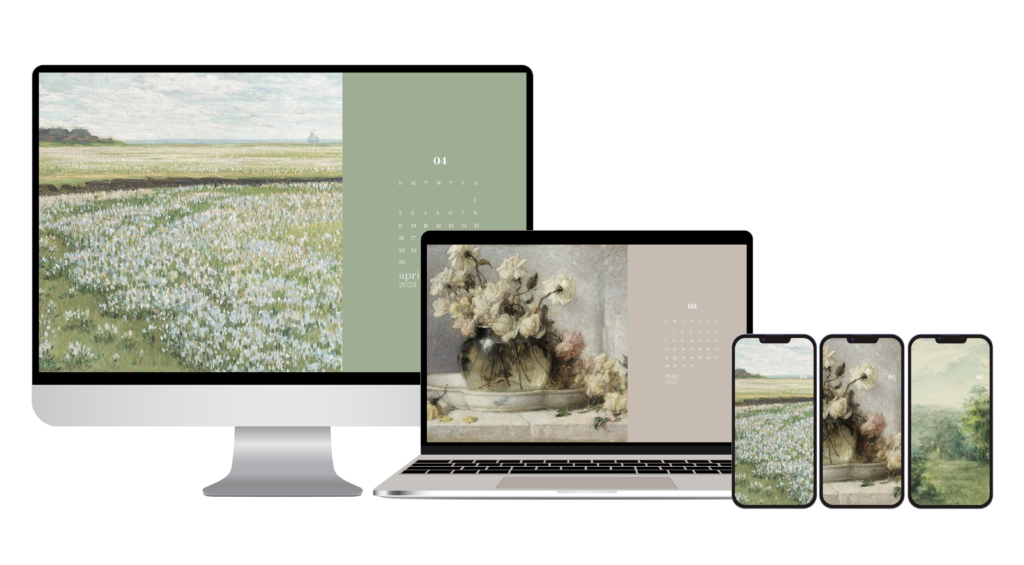 Spring has sprung, and with it comes longer days, warmer temperatures, and the blossoming of flowers everywhere. Here at MH, we're excited to share our newest digital downloads for the spring months of April, May, and June. Three whimsical oil paintings, each one perfectly capturing the essence of the season.
Starting in April with "Crocus Field," a delightful depiction of a field of delicate crocuses in full bloom. The pastel hues of blue, pink, and green will add a touch of whimsy to any room. Imagine this lovely painting hanging on your wall, bringing the beauty of spring inside your home.
In May, "Over Bloom" is a true celebration of spring. Overflowing with lush, over bloomed florals in a charming vase, this painting beautifully captures the charm of the season. The romantic colours evoke a sense of love that is synonymous with springtime.
Finally June, "Country Trees" is a charming landscape painting that will transport you to the countryside. With its soft, pastel colours and gentle brushstrokes, this painting perfectly captures the tranquility of a spring day spent among the trees.
All of our spring digital downloads are available to download on all devices, making it easy to add a touch of spring to your devices, such as your phone, tablet or computer. We hope each monthly art and its desktop calendar, remind you of the beauty and wonder of springtime.
Don't forget, we also offer each art piece as physical art prints that can be framed, as well as artwork for your smart t.v.'s beautifully displayed in your homes, which will be emailed to you directly! You can purchase your art prints over at Monika Hibbs Home. 
As always, our mh seasonal downloads for your devices are complimentary and you can purchase the digital t.v. art bundle below. Enjoy!