Season No. 03
$0.00 - $30.00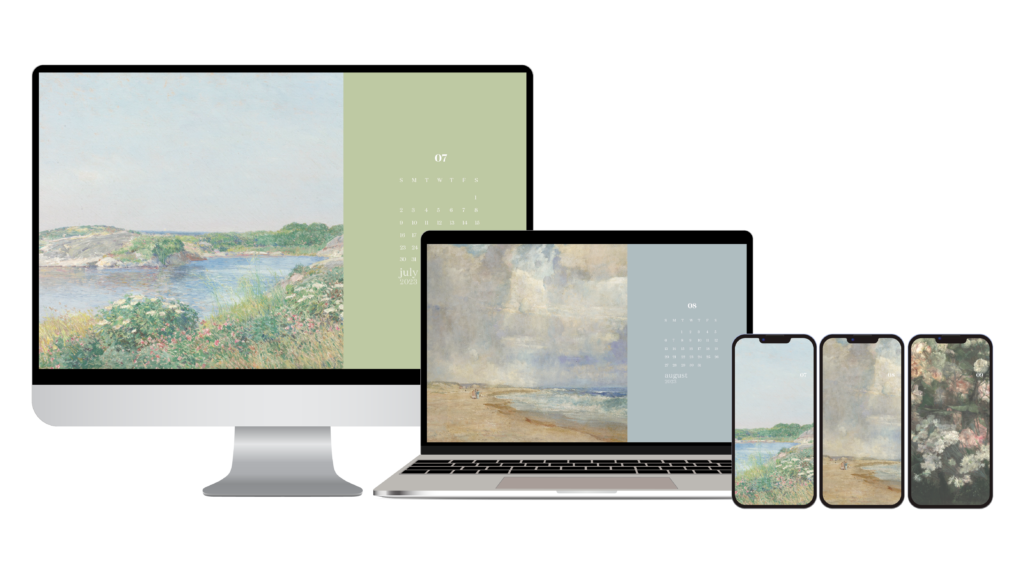 Summer is here! As the season brings longer days, rising temperatures, and a colourful display of blooming flowers, MH is delighted to introduce our latest digital downloads for the summer months of July, August, and September. Enjoy the beauty of three oil paintings that capture the true essence of the season. Let their enchanting charm surround you and take you to a world where the spirit of the season comes alive through every brushstroke.
Starting in July with "Summer Hideaway," a calming view of a countryside lake on a warm Summer's day. The pastel hues will transport you to a peaceful moment this season.
In August, "Beach Walk" will make you want to venture to the coast. Breaking waves against the warm sand transport your senses to the salty essence of beach goodness.
And into September, "Blooms in Blur" is a moody yet beautiful painting with its darker tones against romantic floral brushstrokes. Capturing the change of seasons as we prepare for harvest and the next season of autumn.
All of our Summer digital downloads are available to download on all devices, making it easy to add a touch of warmth to your devices, such as your phone, tablet or computer. We hope each monthly art and its desktop calendar, remind you of the beauty of longer warmer days in the sun.
Don't forget, we also offer each art piece as physical art prints that can be framed, as well as artwork for your smart t.v.'s beautifully displayed in your homes, which will be emailed to you directly! You can purchase your art prints over at Monika Hibbs Home.
As always, our mh seasonal downloads for your devices are complimentary and you can purchase the digital t.v. art bundle below. Enjoy!