Season No. 04
$0.00 - $30.00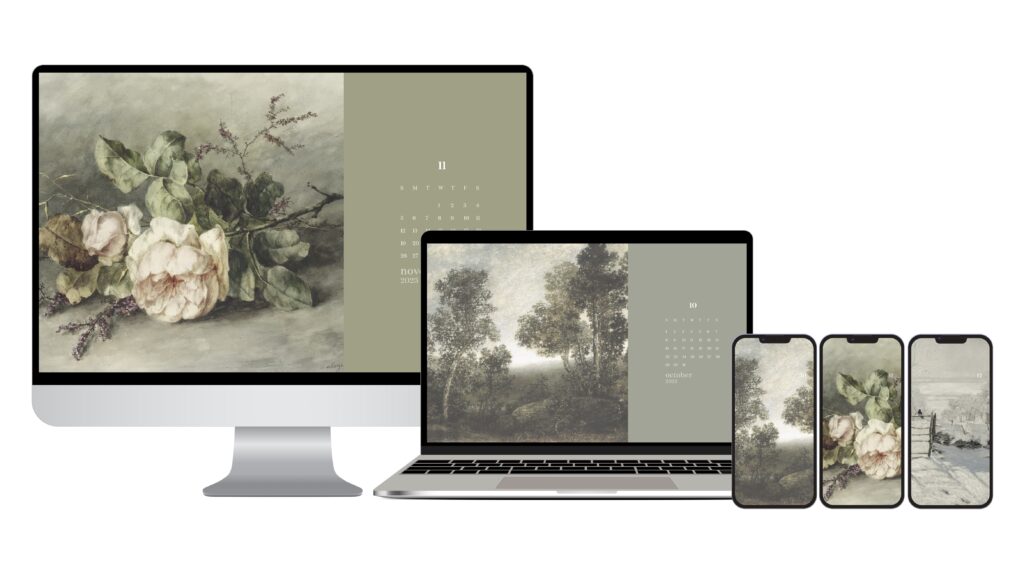 As autumn paints the world in its signature hues of warm tones, we wholeheartedly welcome the enchanting embrace of Fall. Our Season No. 04 Digital Downloads are here to compliment your space with the very essence of this cozy time. Our MH digital artworks, spanning from delicate florals to sweeping landscapes, promise to enhance your surroundings in the warmth and charm of autumn. As you revel in the crisp air, let these downloads adorn your devices this season. With each passing month, a new piece of Fall's splendour will accompany you, making this season memorable.
Don't forget, we also offer each art piece as physical art prints that can be framed, as well as artwork for your smart t.v.'s beautifully displayed in your homes, which will be emailed to you directly! You can purchase your art prints over at Monika Hibbs Home.
As always, our mh seasonal downloads for your devices are complimentary and you can purchase the digital t.v. art bundle below. Enjoy!