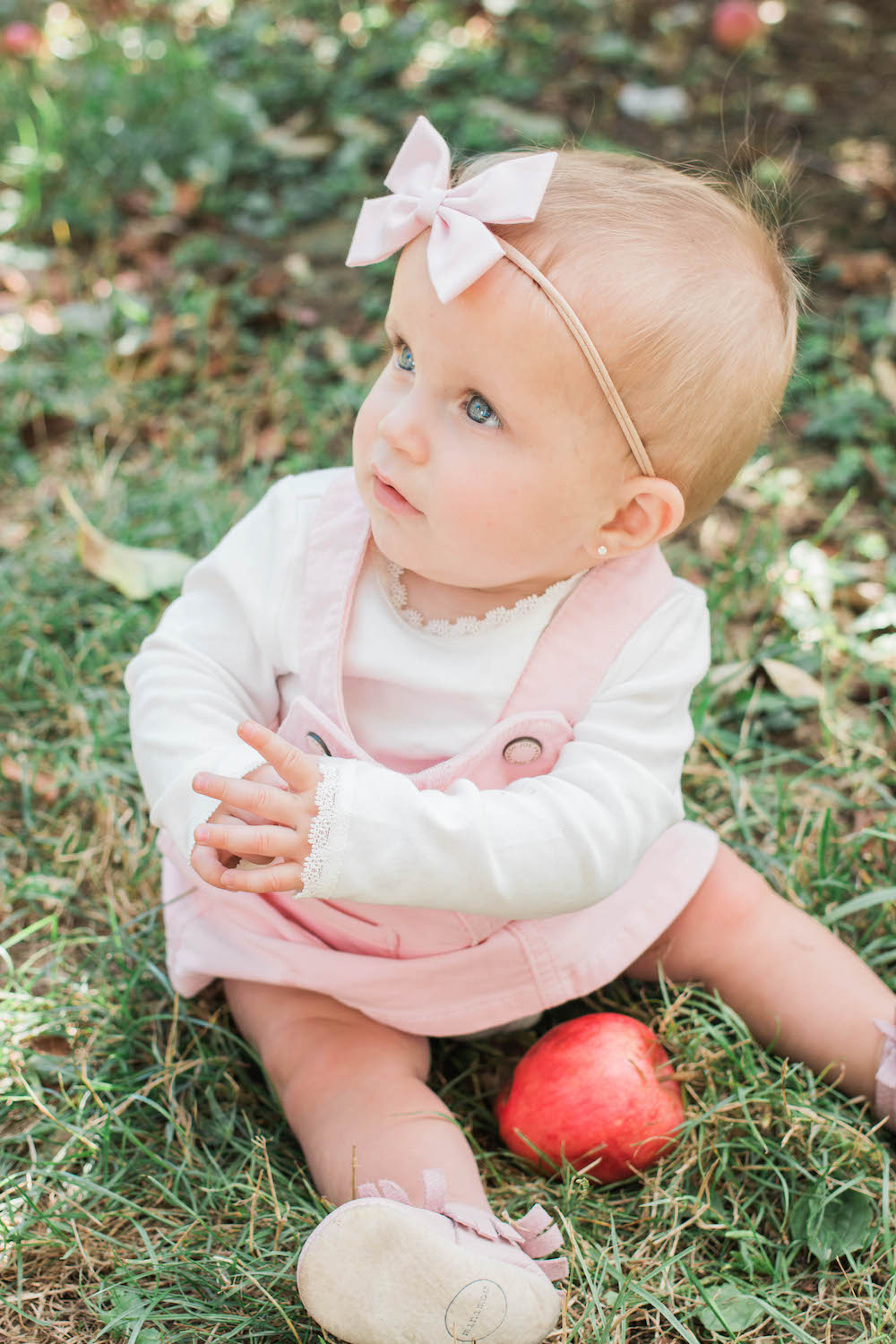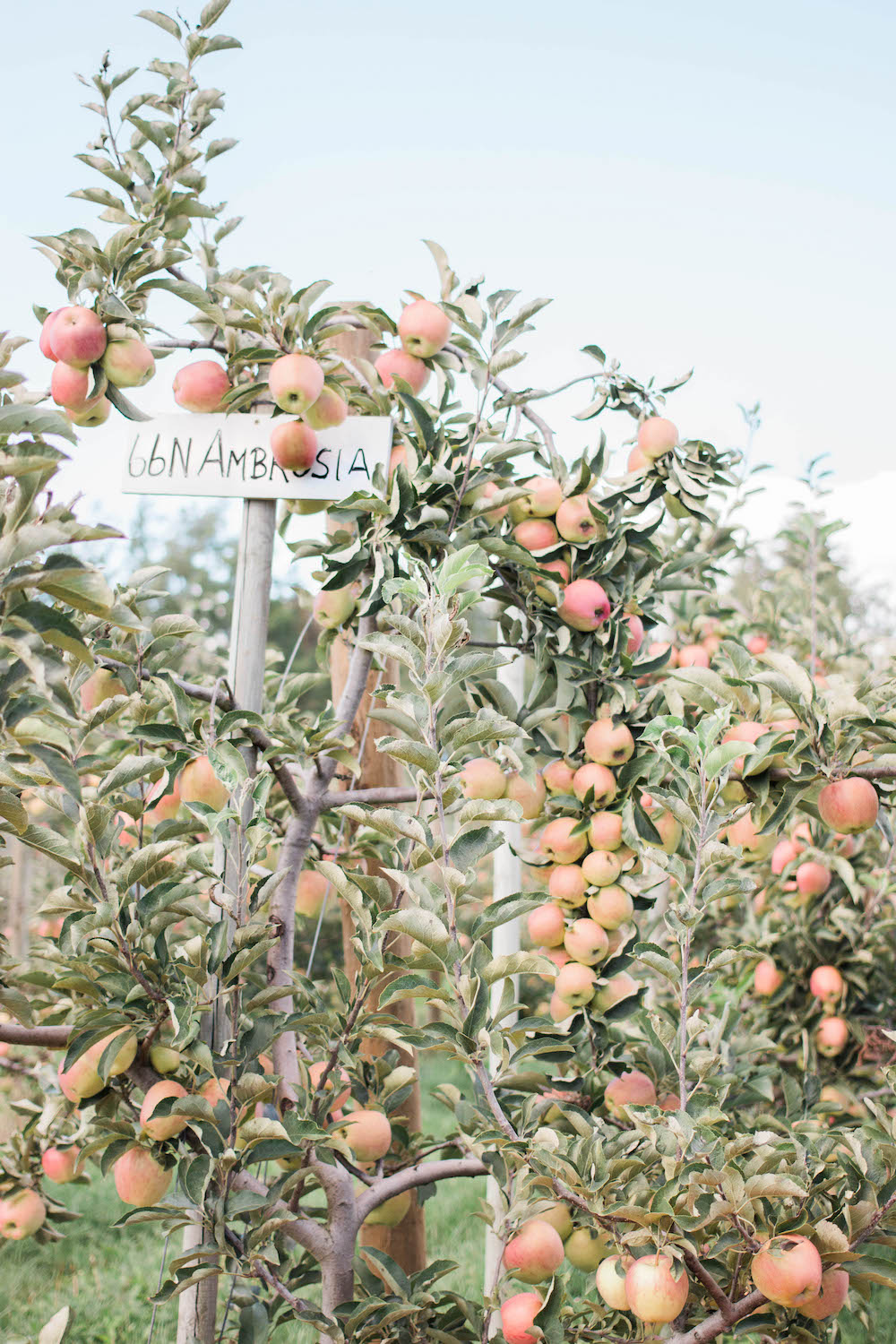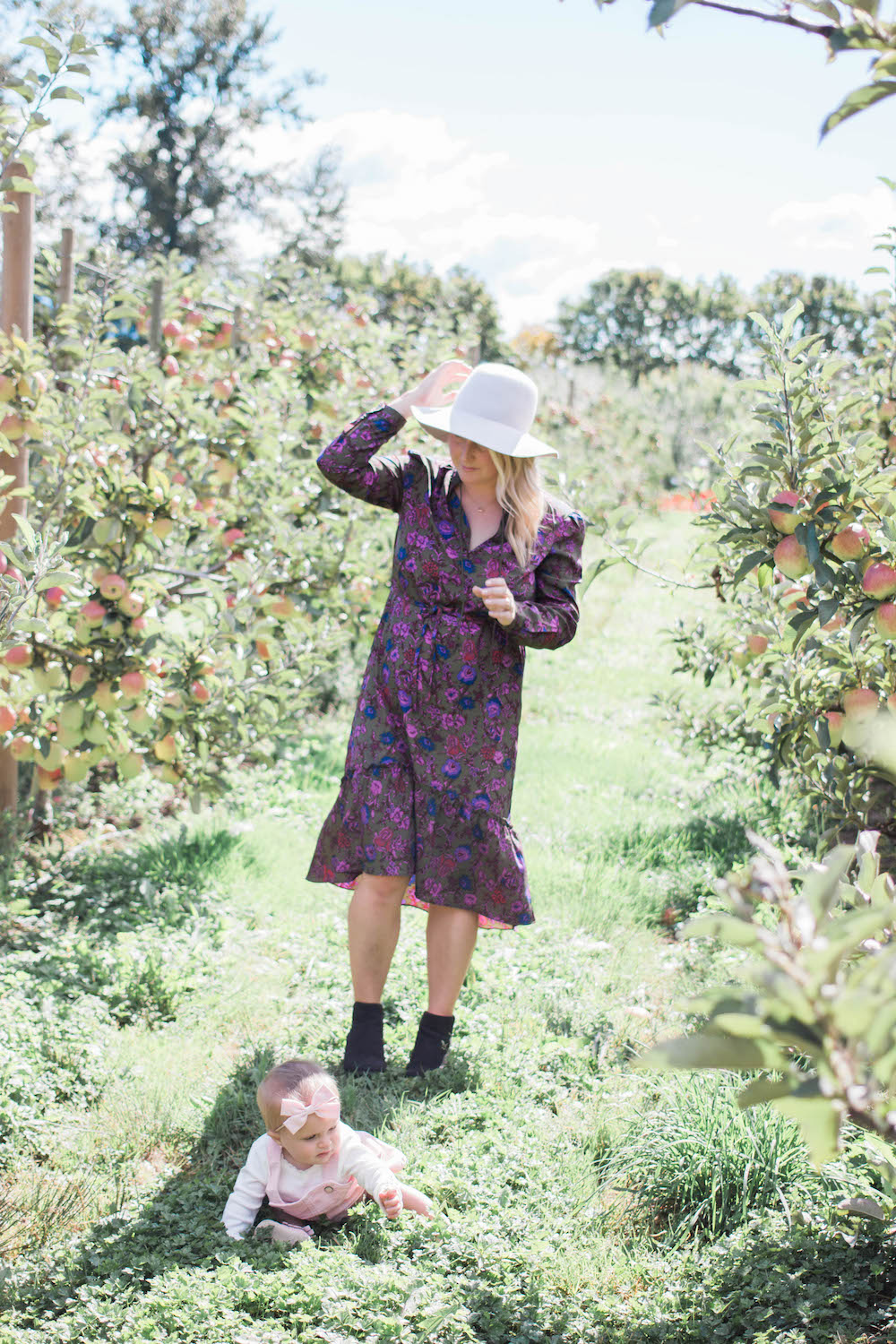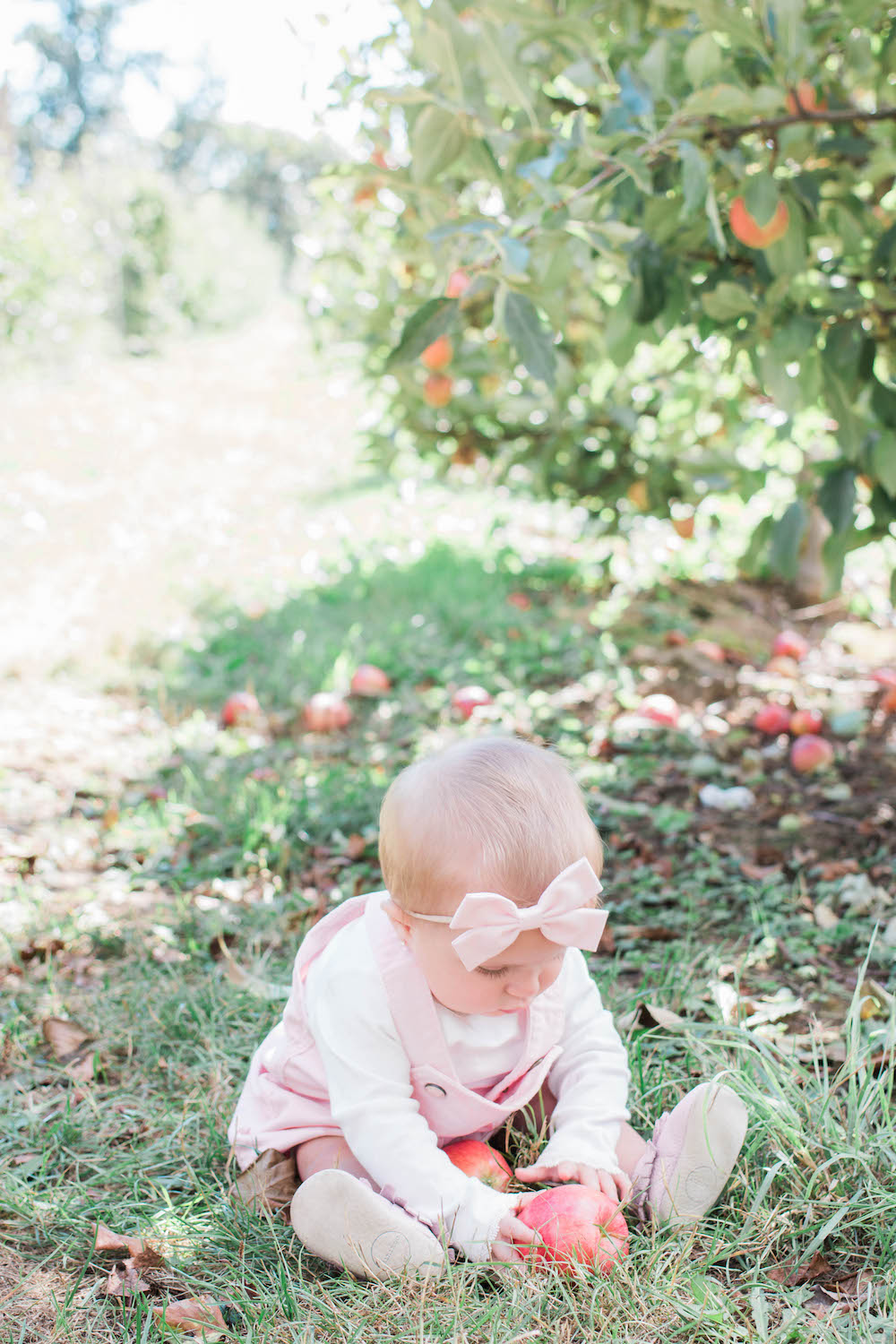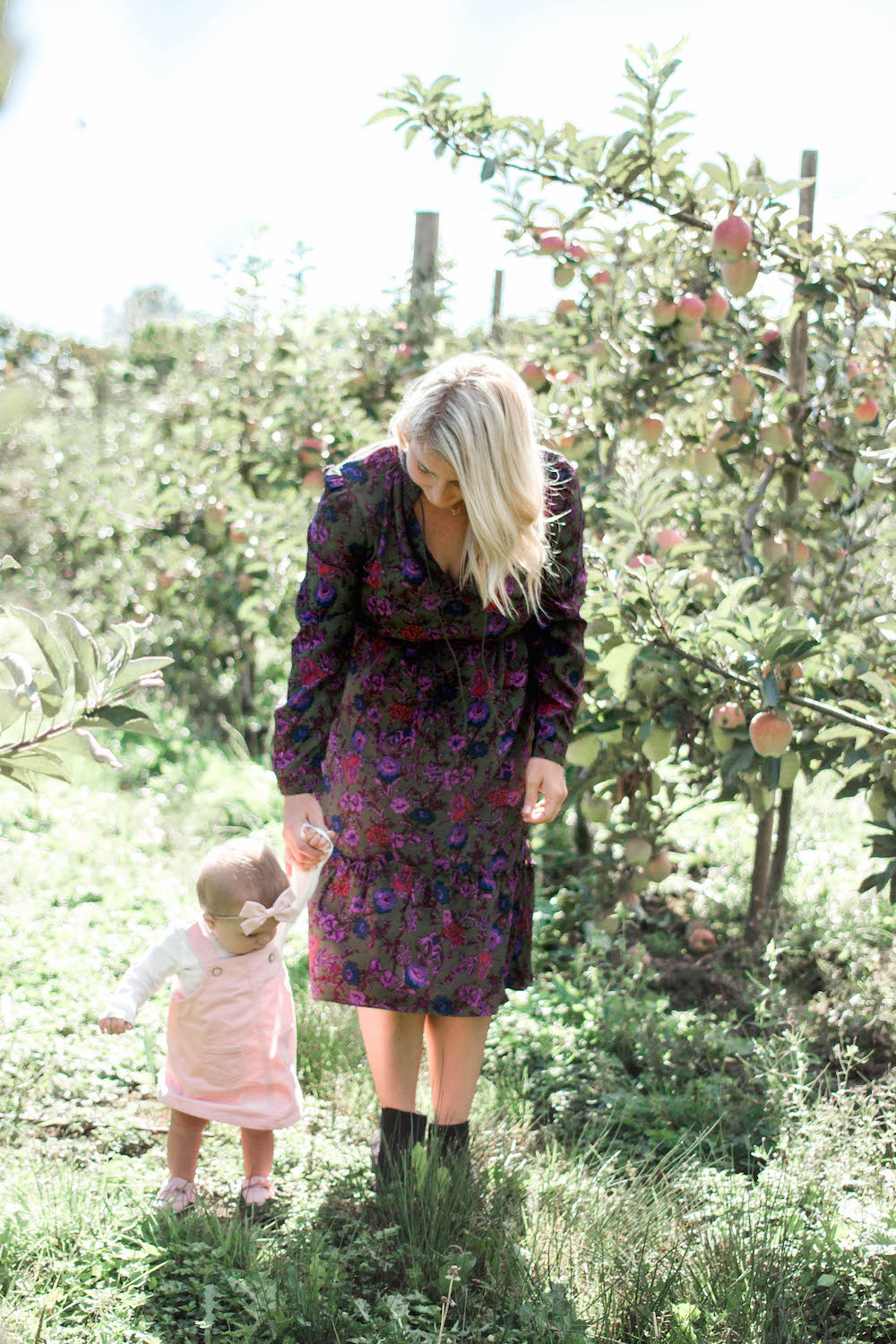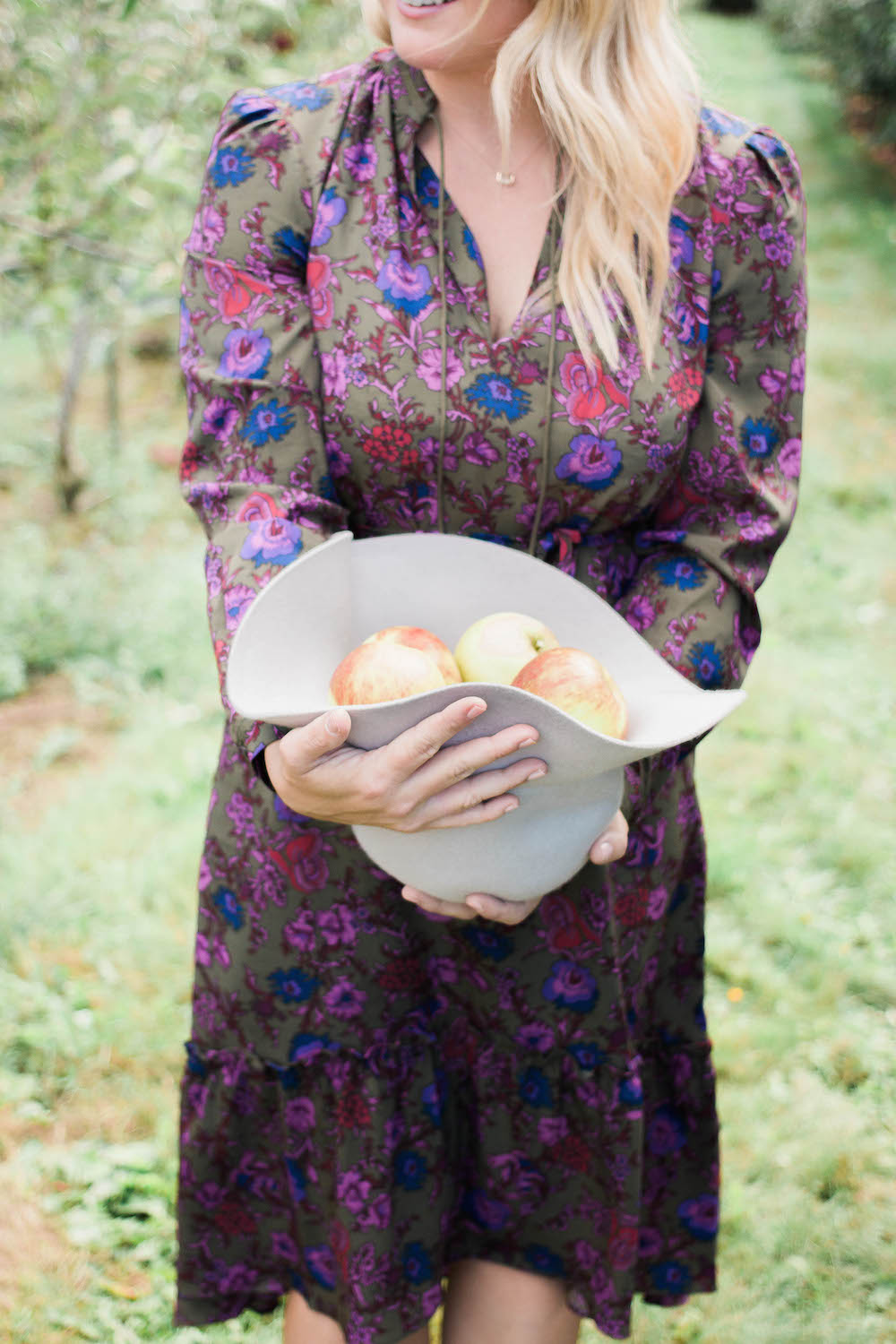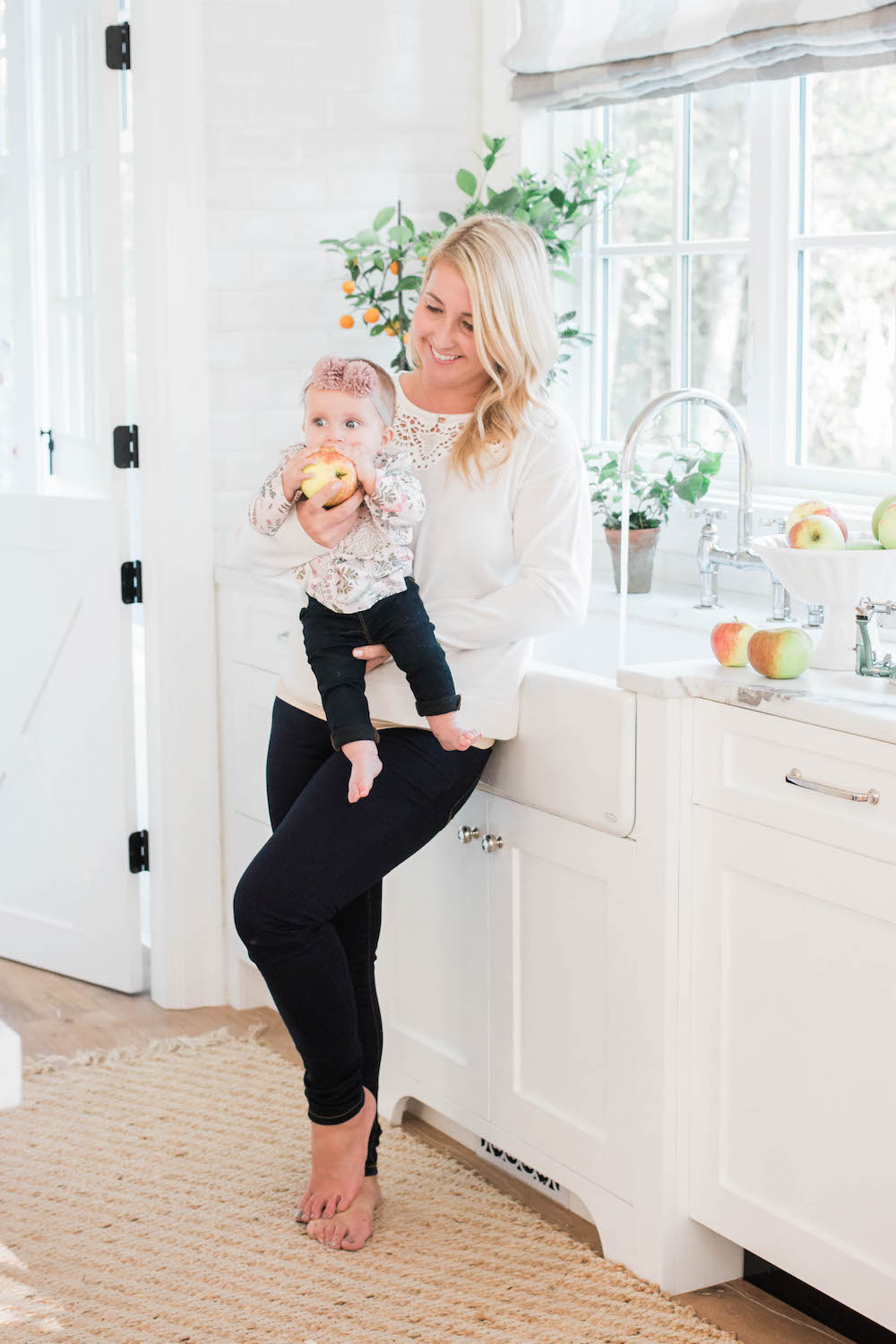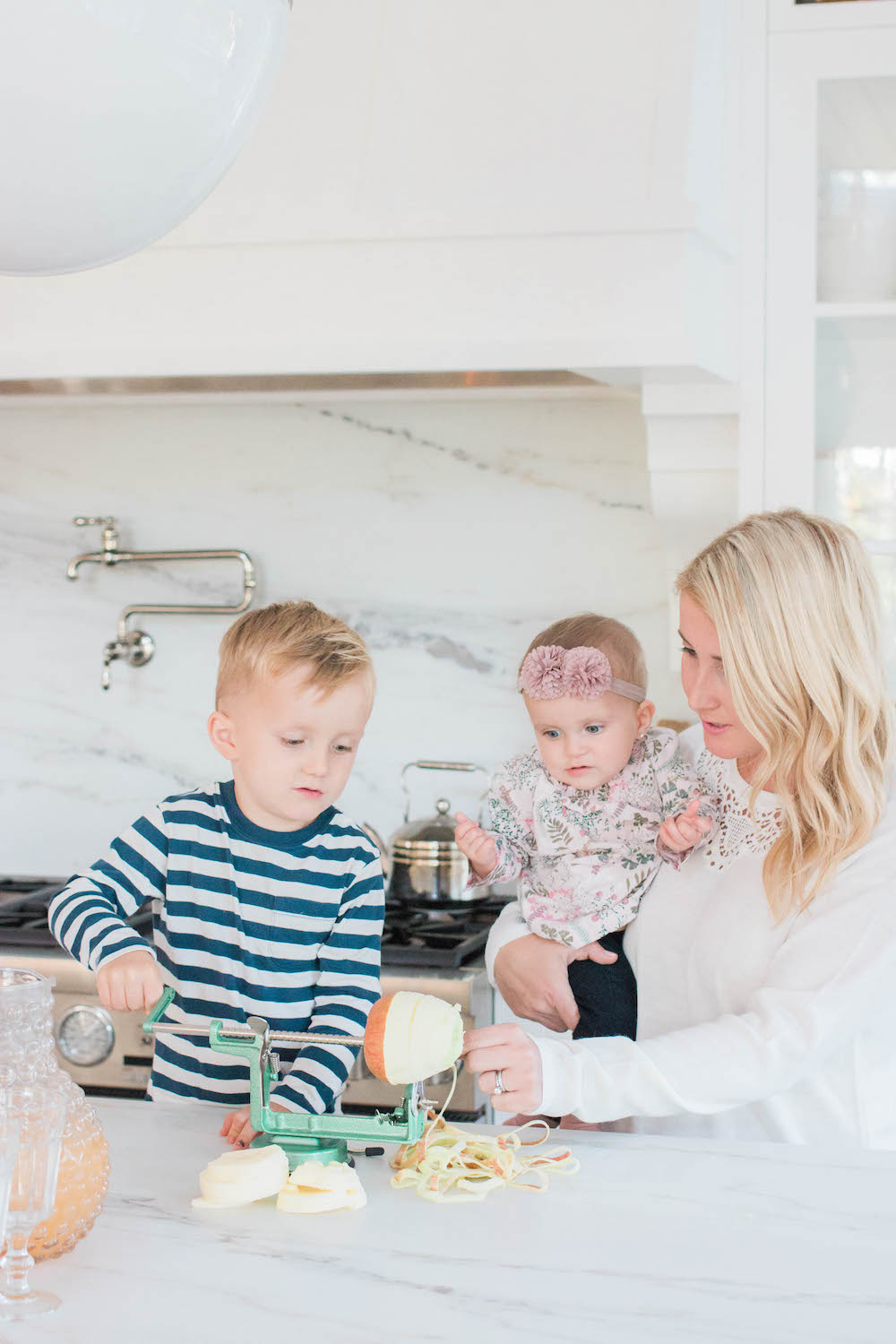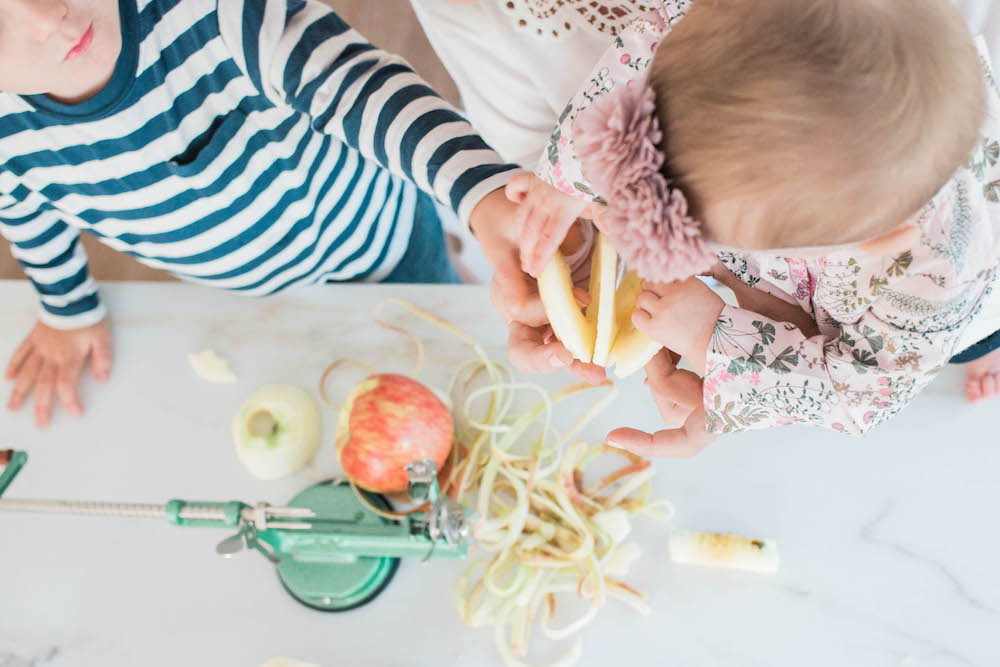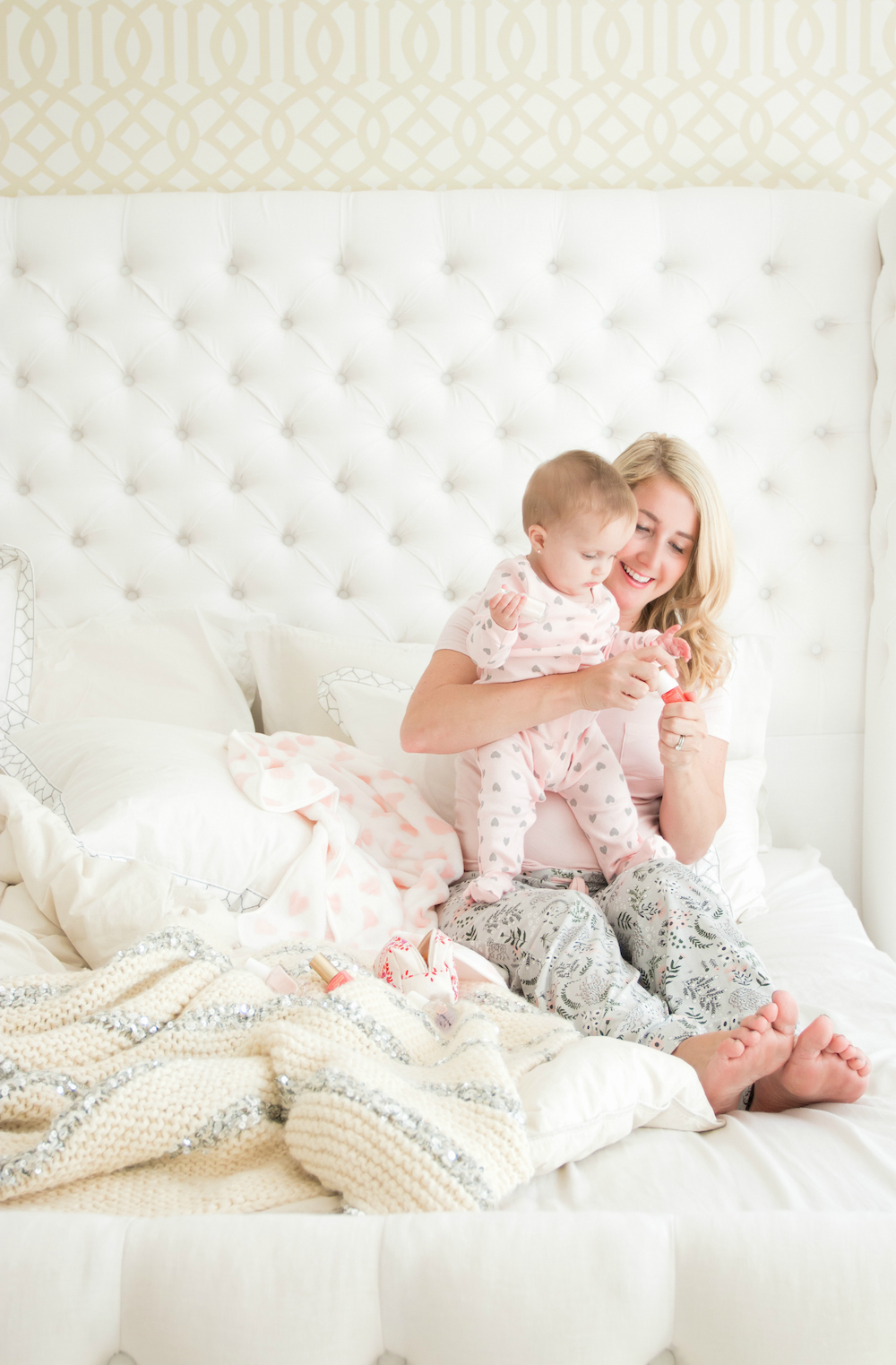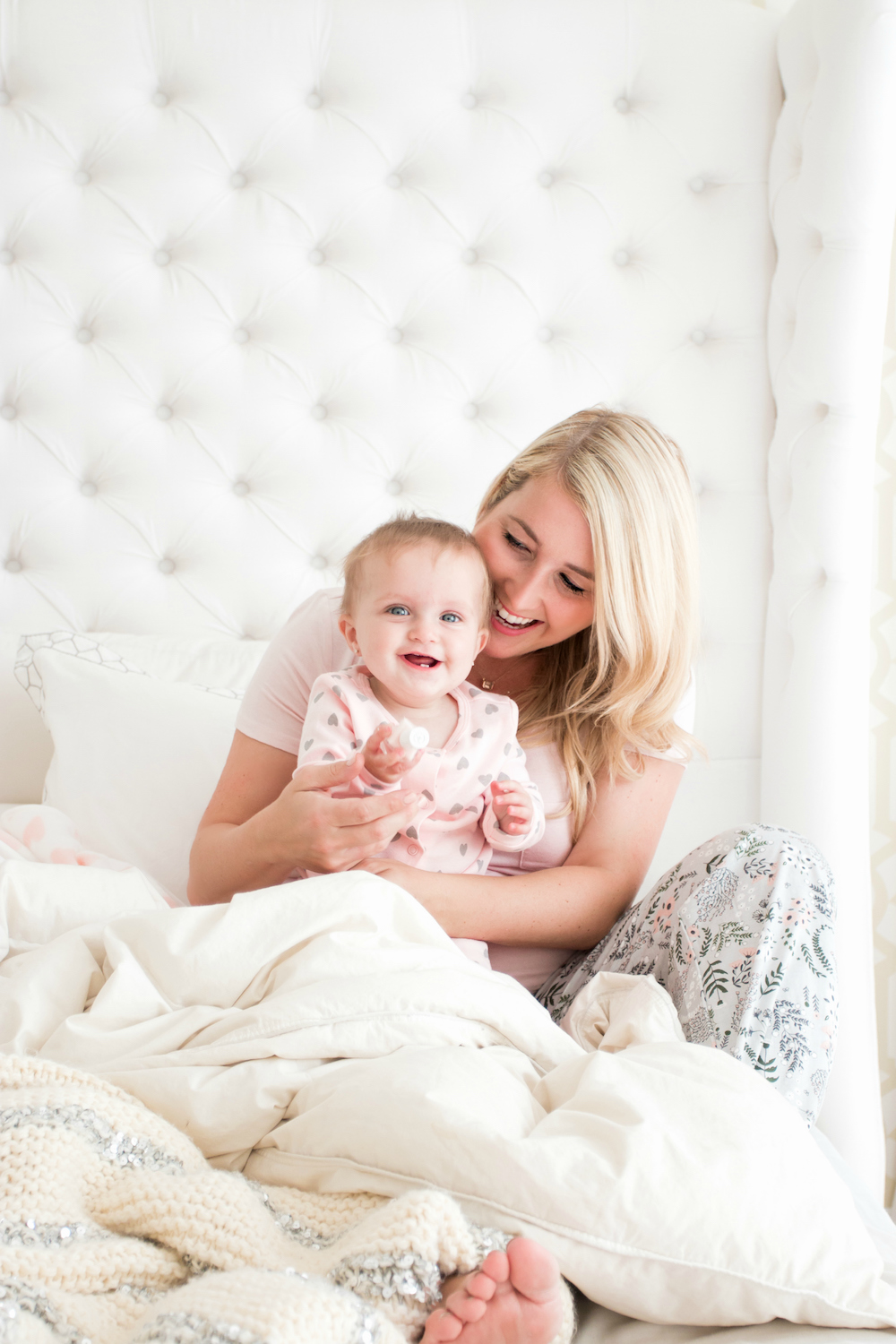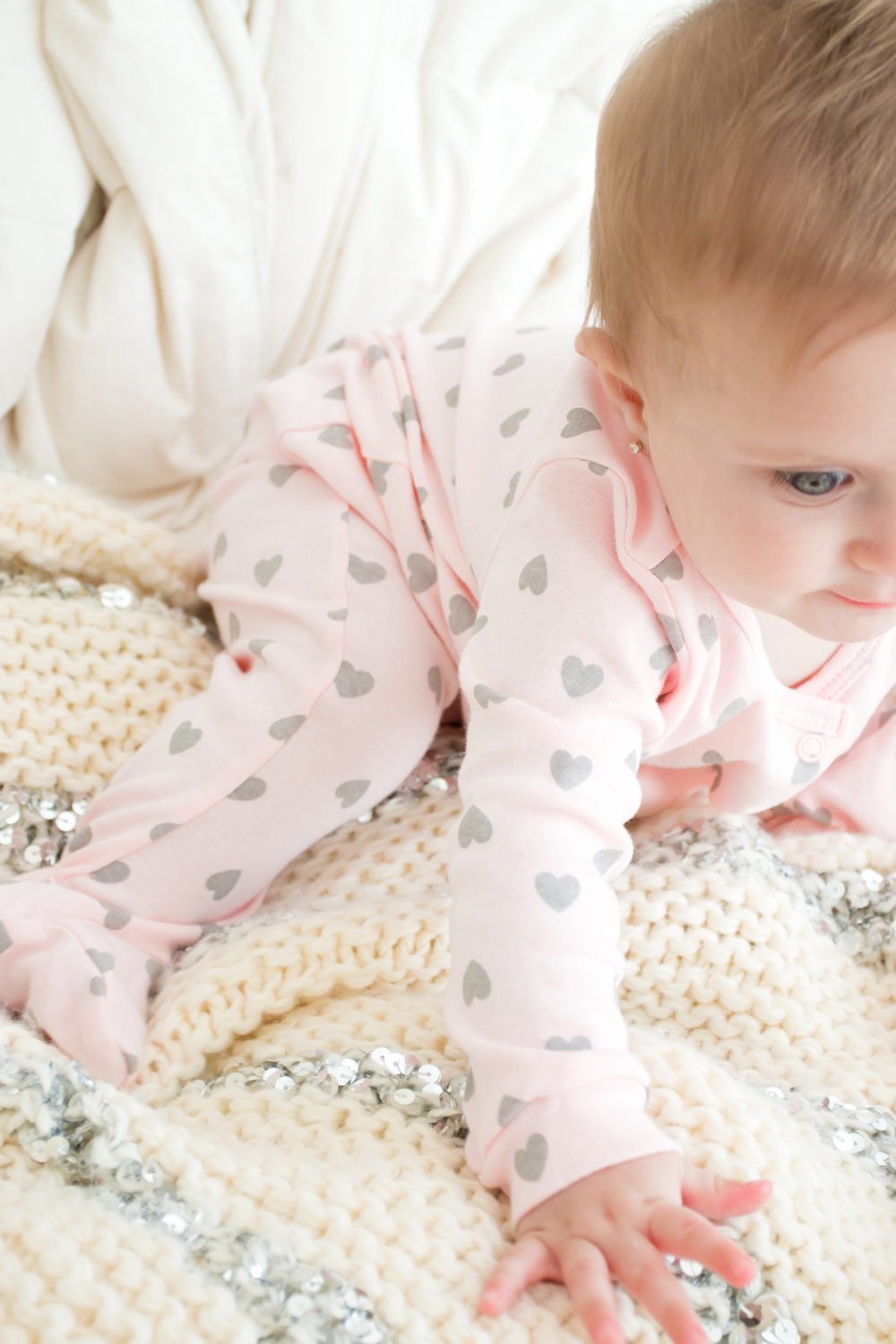 | Floral Dress | Booties | Felt Hat | Lace Detail Pullover | Skinny Dark Denim | PJ Bottoms | Jersey Sleep Tee |
| Lillya: White Lace Trim Bodysuit , Overall Dress, Floral Tunic, Jeggings, Heart Sleeper | Liam: Striped Shirt, Slim Fit Chino Pant |
I love the change over to a new season! Especially moving from Summer to Fall. The gorgeous sunny days with a crisp breeze to the air is magical. What's there not to love about Fall? The layer upon layer of chunky sweater and boots, outdoor activities and the coziness of being at home! Since having babies I've thoroughly enjoyed making time for the little things of each season. Whether it be decorating at home or enjoying what the outdoors have to offer!
This year we made a trip to an amazing apple orchard just 30 min from our house. Everything about this orchard and farm was perfect! We picked our own apples from the rows and rows of trees. I don't think I've ever had a more delicious apple… ever! The entire setting was just gorgeous, Liam was mesmerized by the grandness of the orchard and Lillya has officially entered full exploring mode, following behind her big brother! Absolutely perfect way to capture some memories for the photo albums.
While at the orchard I picked up an old school apple peeler. I have been looking for one for ages, so you can imagine my excitement! As soon as we got home we tried it out and might have peeled a few too many apples. Liam was pretty excited about it, apples for days!!
Creating memories like these, I know I'll look back on each photo and treasuring the the time spent on adventures like these with my littles. As you've probably noticed I find joy and take the time to tie in our outfits and really embrace the season in every little detail. Our favourite pieces from Joe Fresh were perfect for a Fall outing to the apple orchard.  It's been so fun watching Lillya grow into our family and see the dynamics of the 4 of us all together… matching outfits included!
Plus!!! Our extended family is growing too, as we're expecting two new babies from both our sisters in the next few months! I can hardly wait to plan more of these kinds of trips with Liam and Lillya's cousins, and the continuous memories we'll be capturing and creating. I'm already getting so excited and was sure to pick up matching sleepers for the new babies! I can already imagine the photos and absolute adorableness to come.
There's nothing like family and the adventures each season brings! Fall is definitely one of my favourites. And to think that we are that much closer to Christmas, I can't wait! Hope you are all embracing Fall as much as we are!
This post was sponsored by Joe Fresh. All comment and opinions are my own. 
-SHOP THE POST-