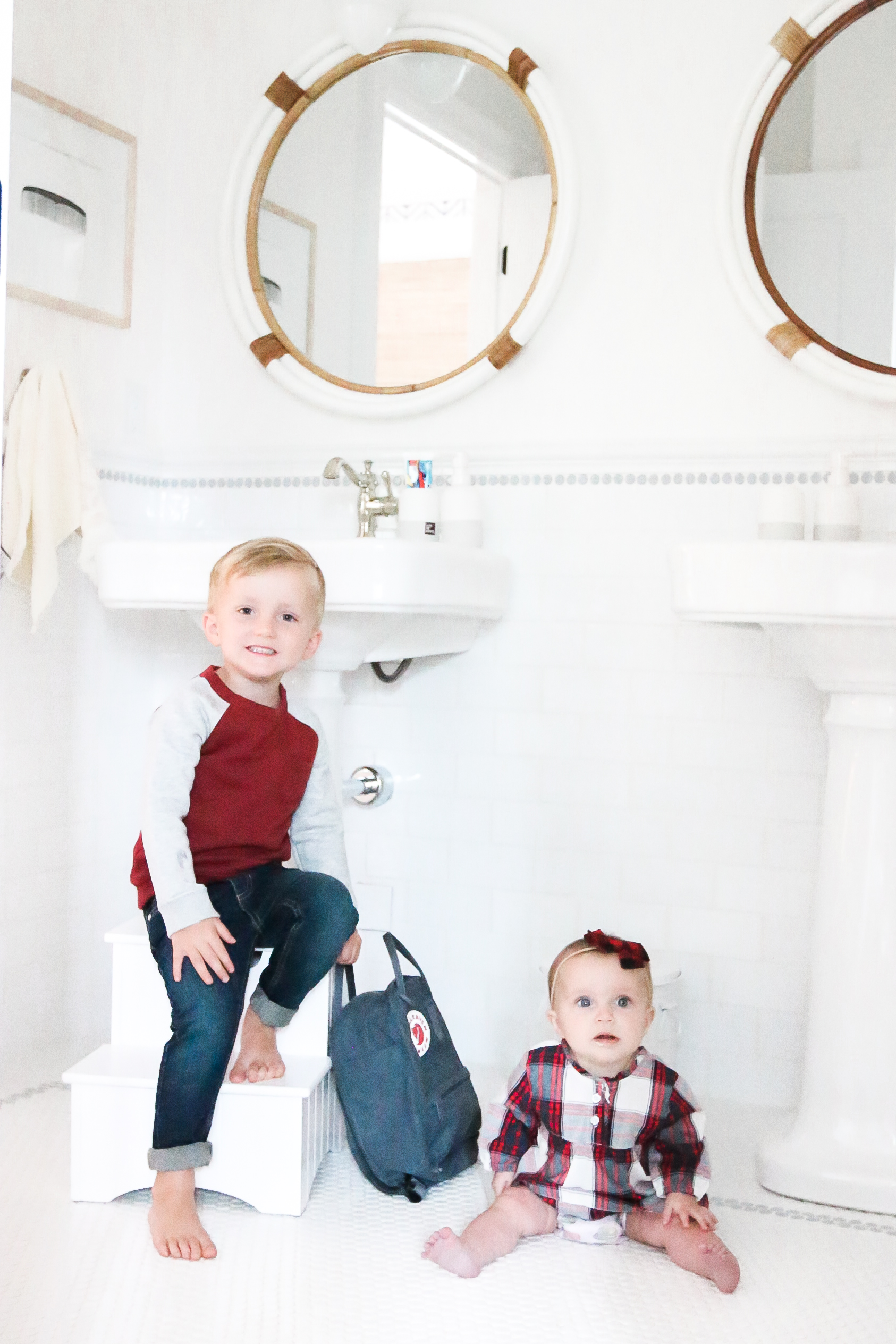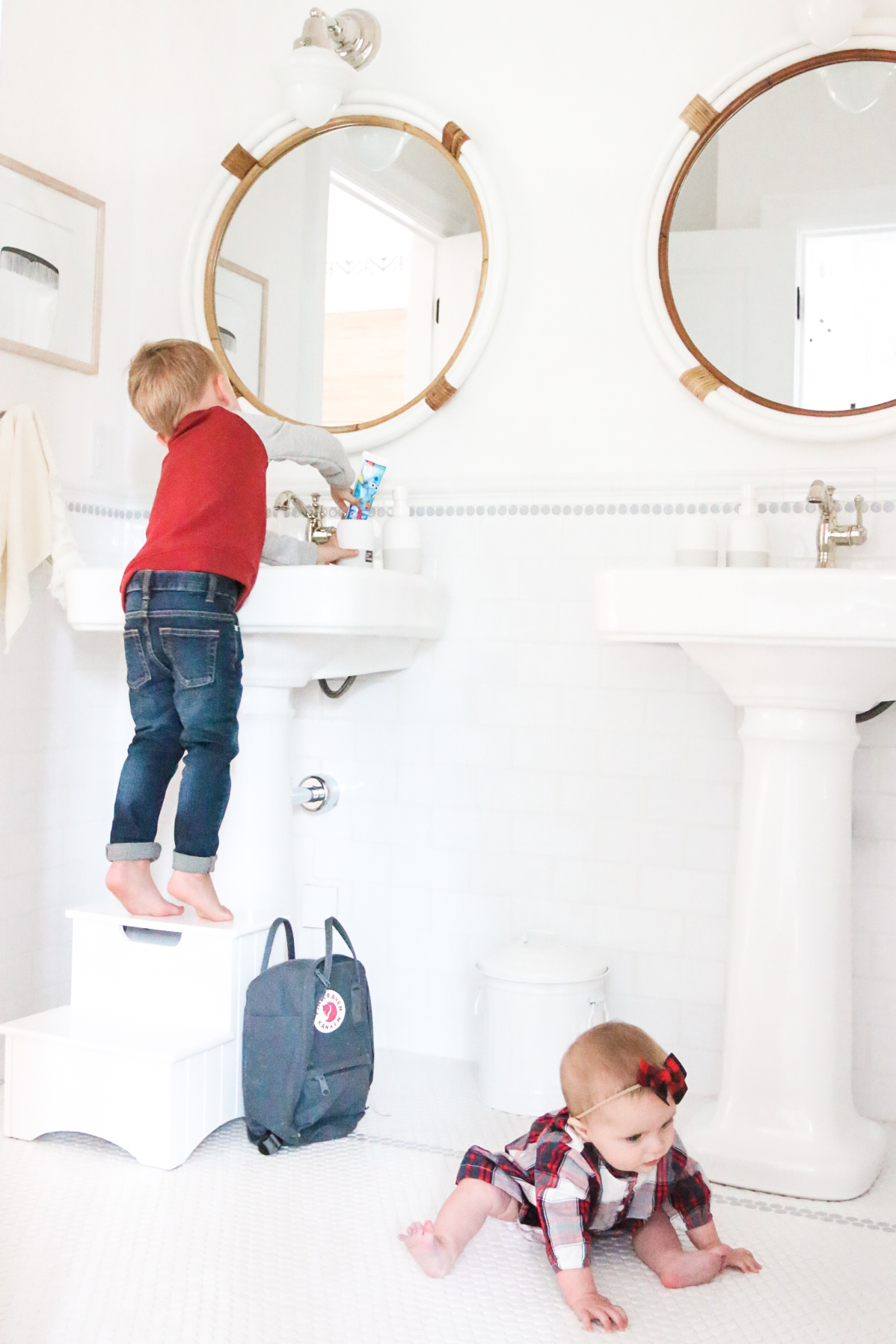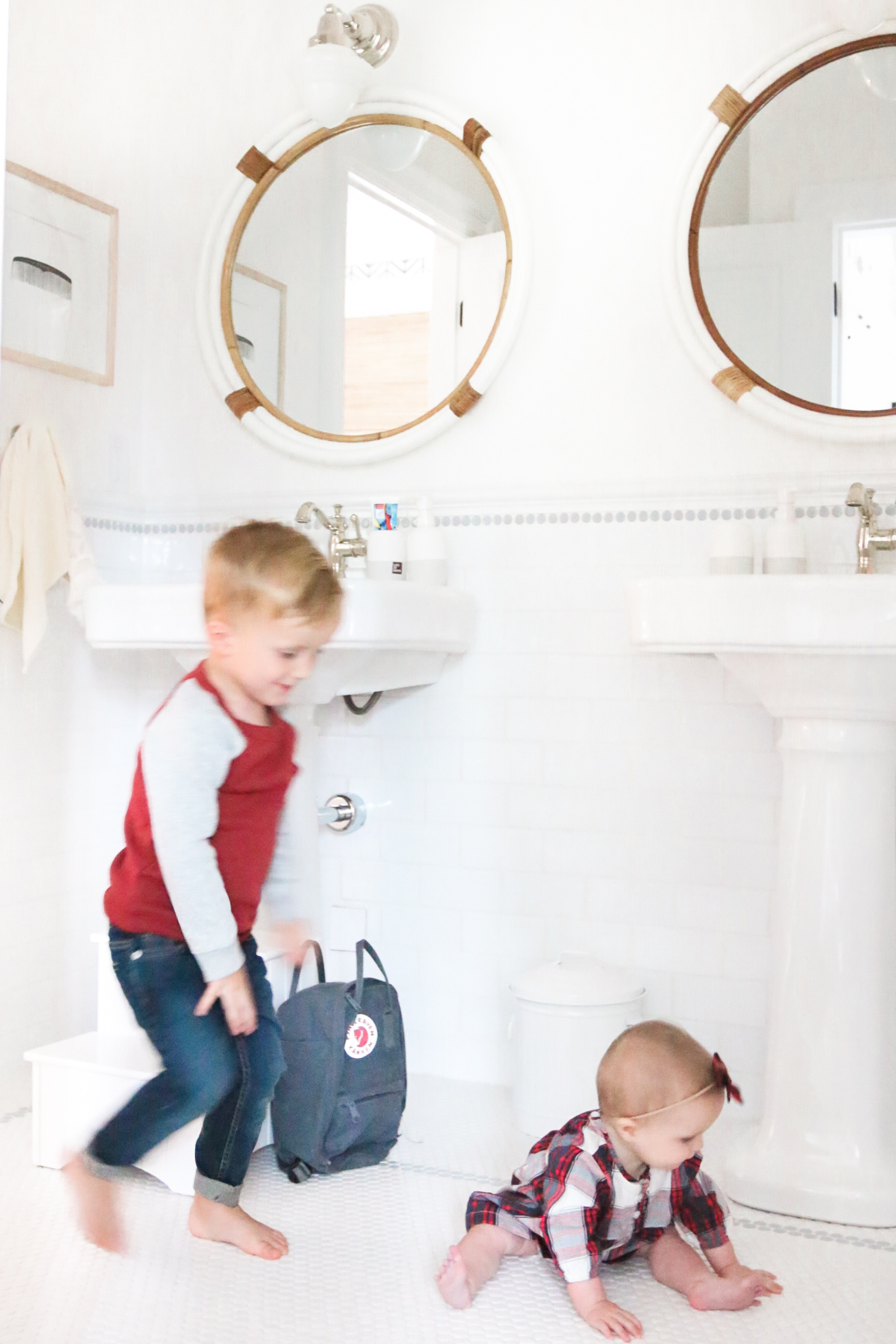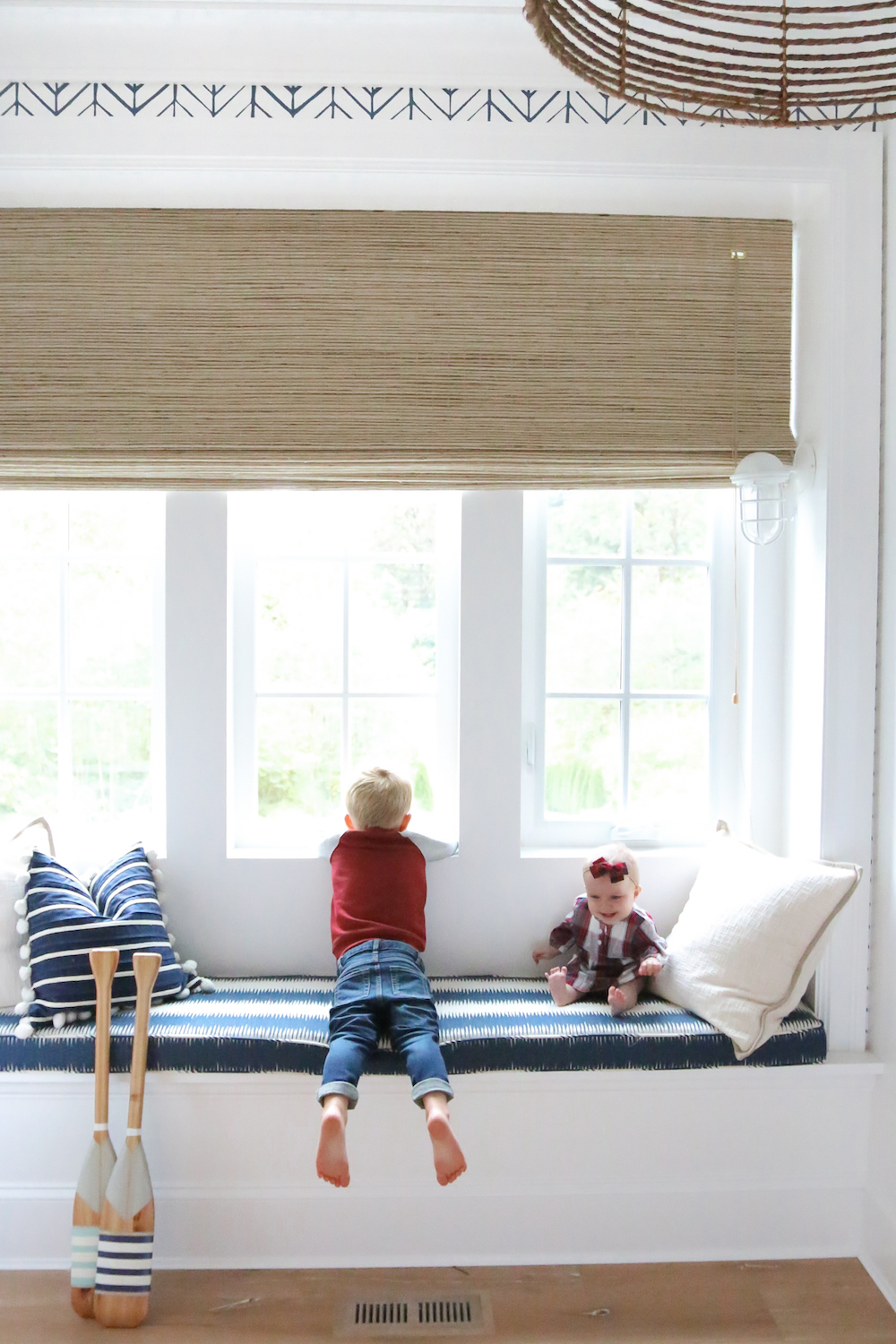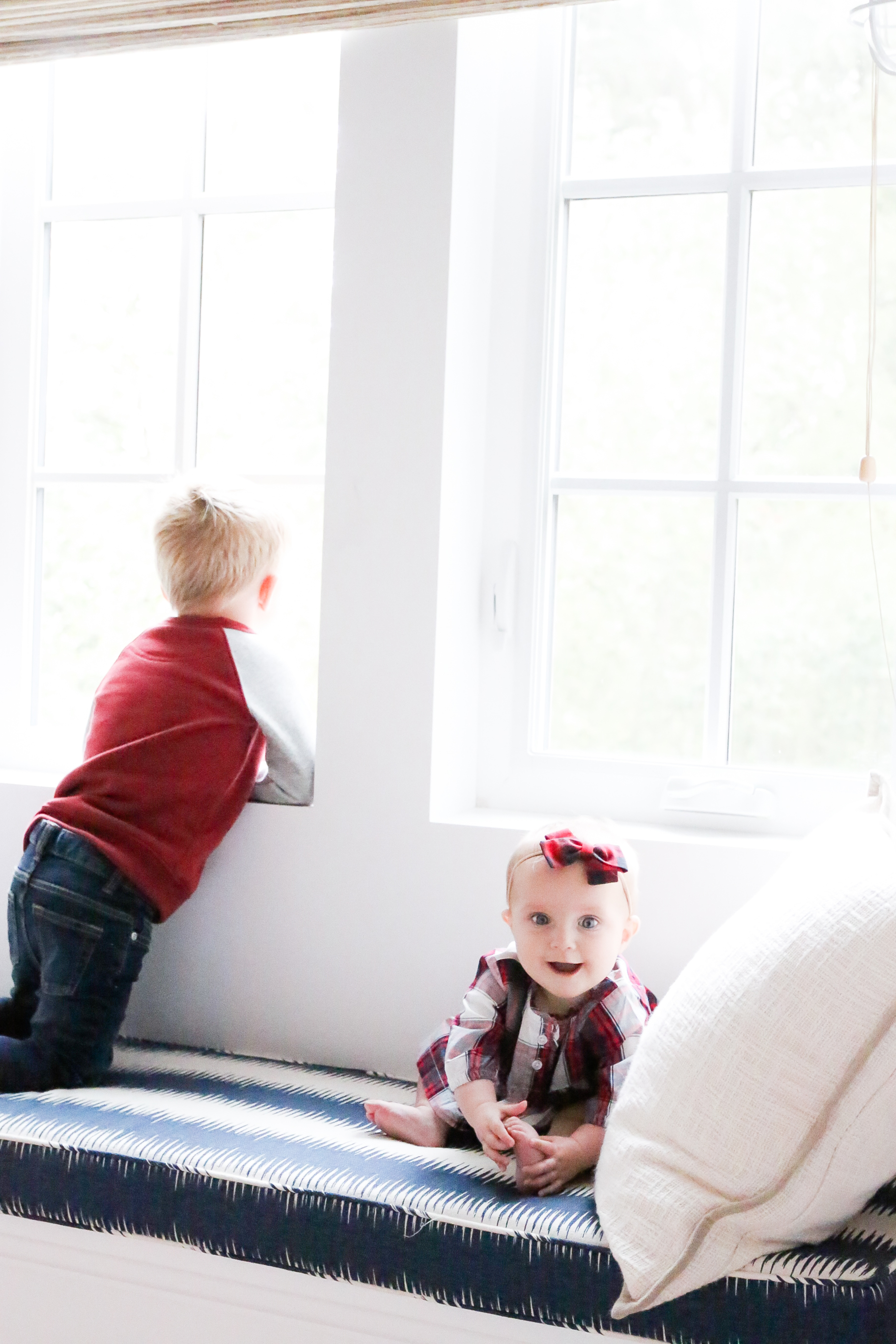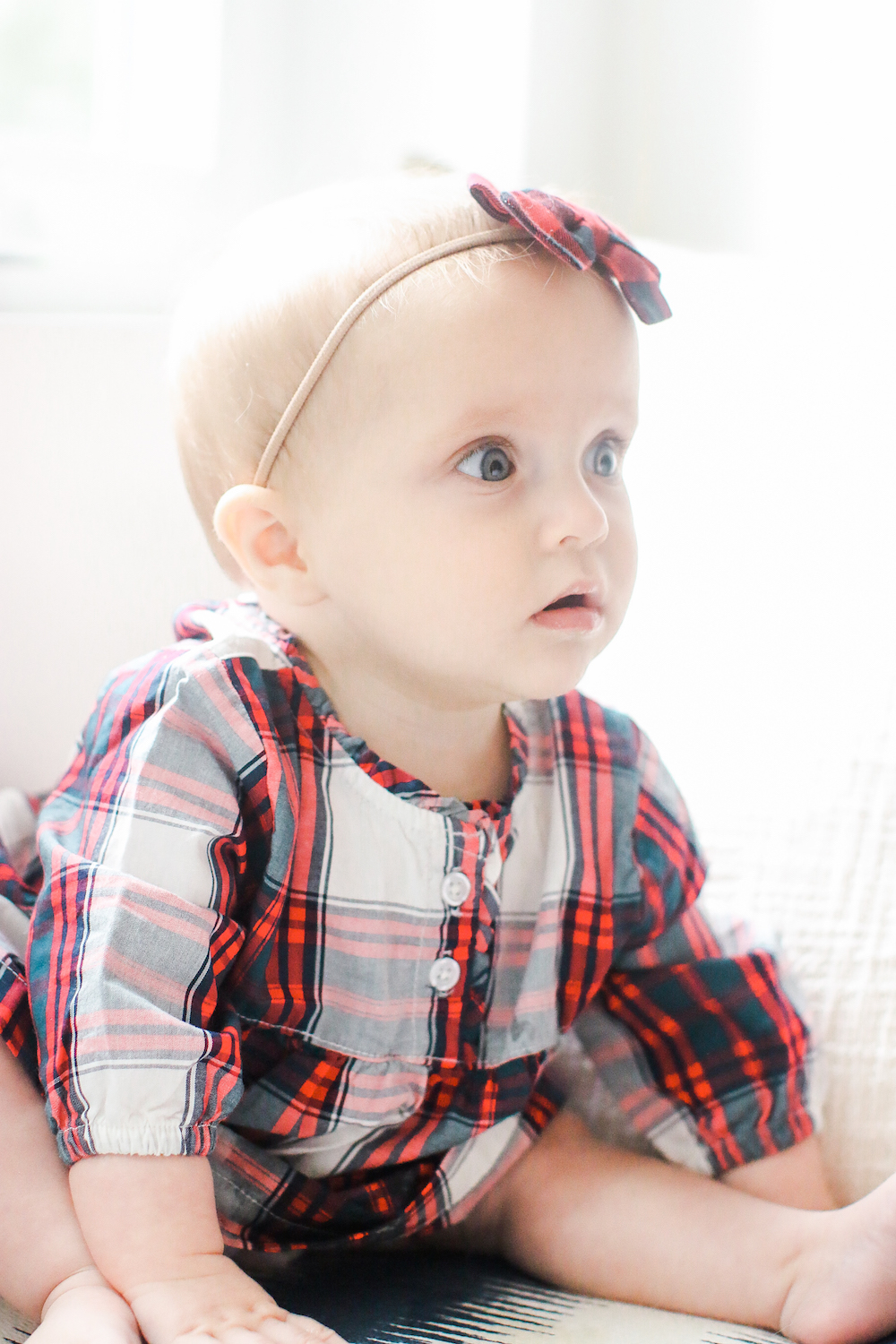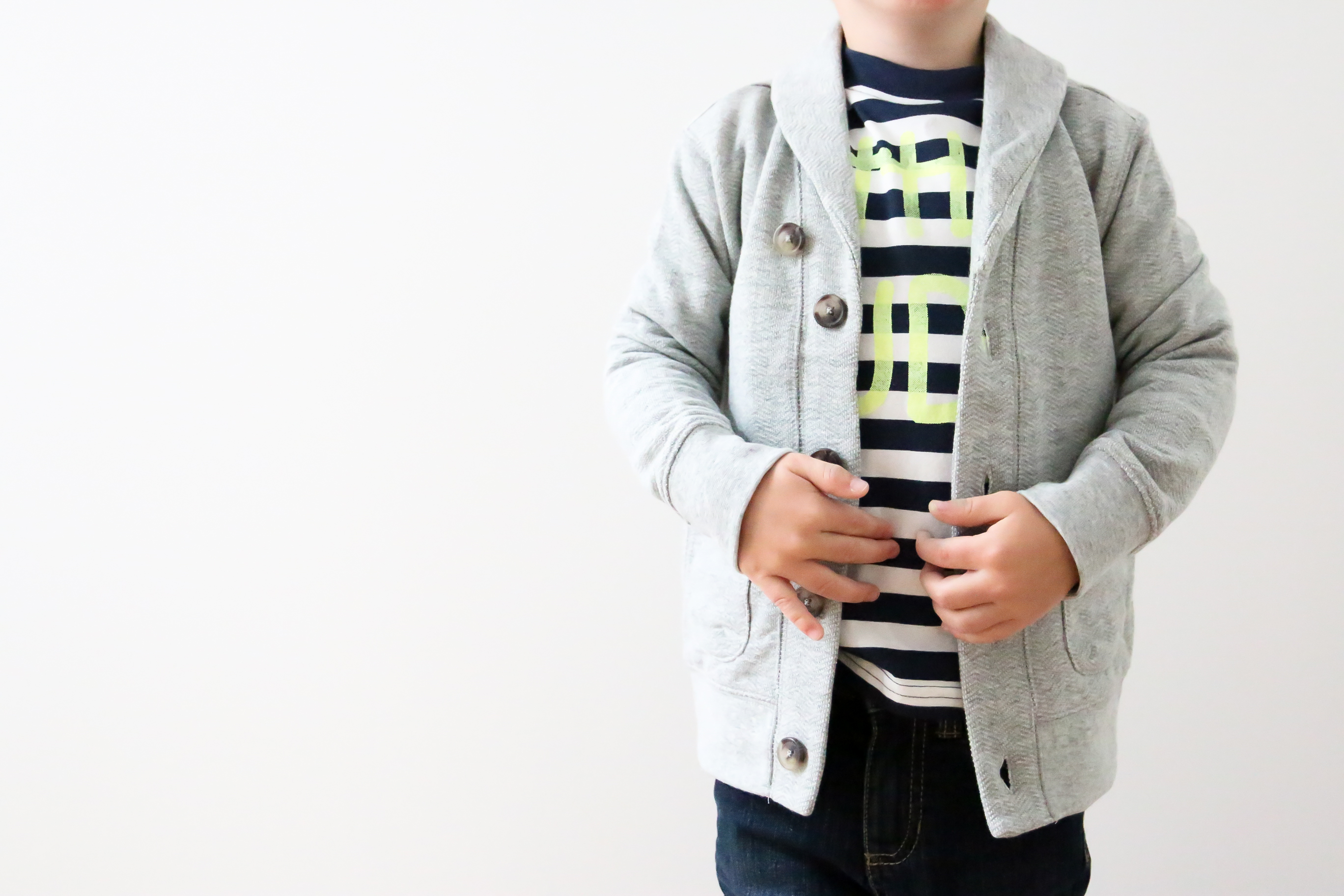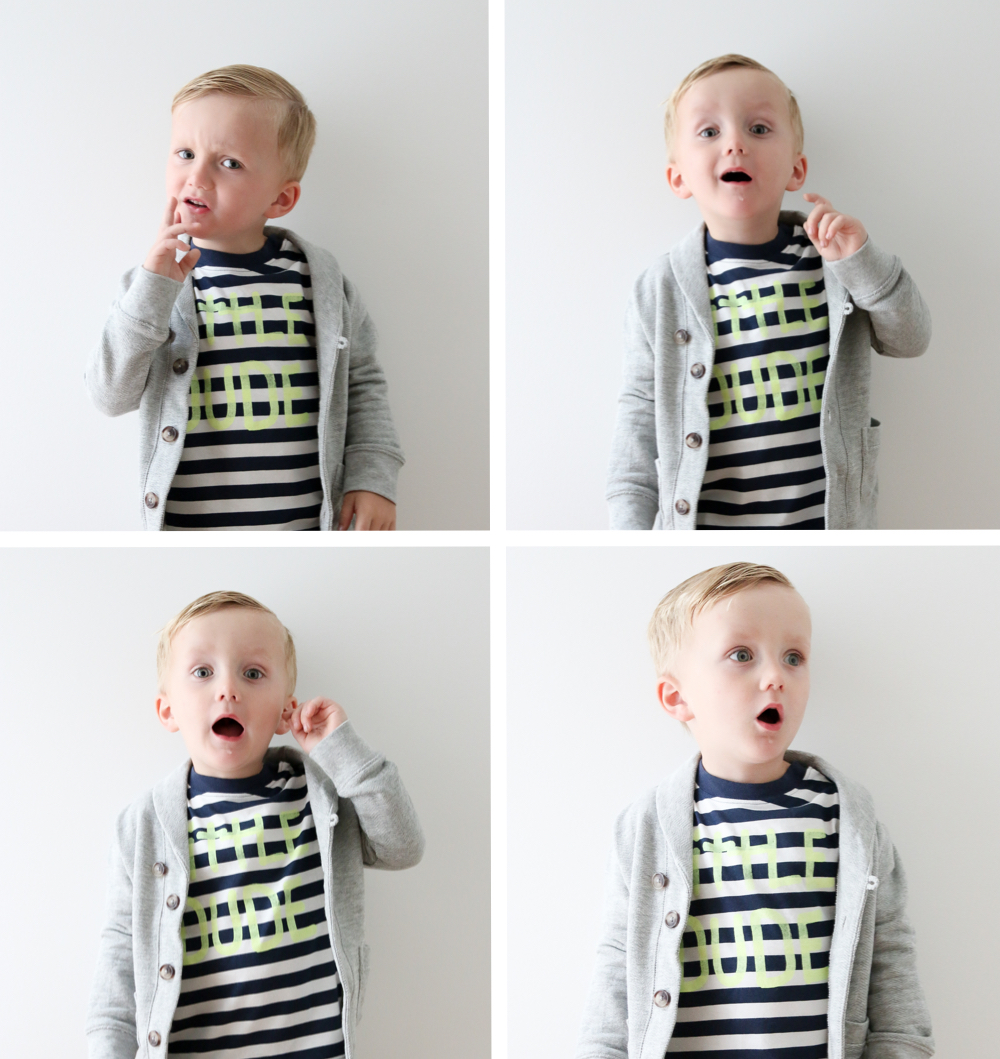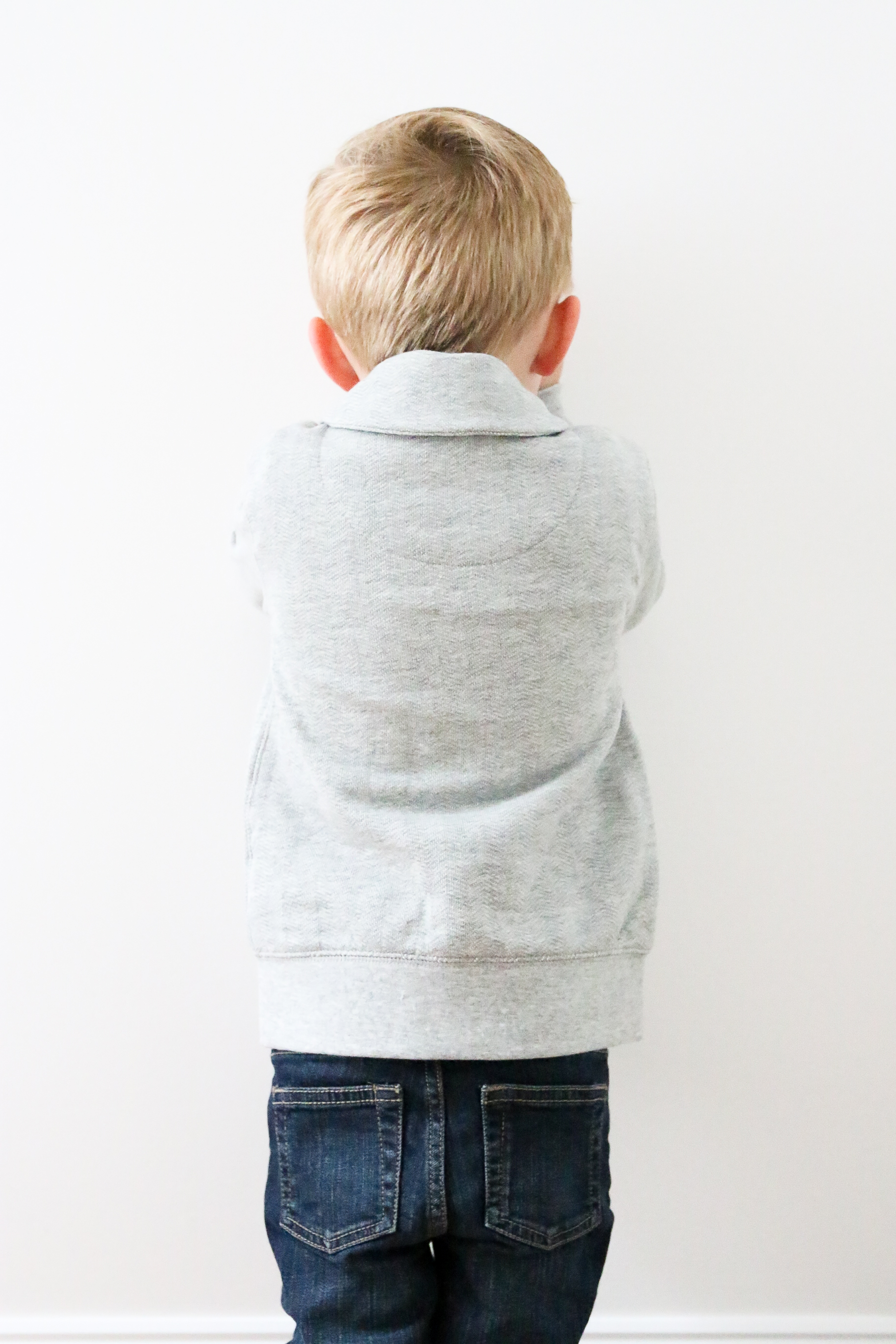 Liam: Red Sweater, Grey Cardigan, Stripe Graphic Shirt, Jeans | Lillya: Dress, Skirt Version 
I can't believe it's time to think about "Back to School". Wait, let's go back a few steps here, I can't believe my little Liam will be going "to school" this September! Hello pre-school here we come! I can't begin to tell you how excited Liam is about going to school! He just got a sweet post card from his two teachers, letting him know that they cannot wait to meet him! He keeps running around the house flashing the post card in our faces, sharing about his new classroom and teachers! The excitement is priceless!
Now that we are less then a month away, I'm in full organizing mode and trying to get my mind wrapped around the idea of getting out of the house with two kids.. and being ON TIME! Funny enough, there is something about the idea of getting the kids out the door, on time for that first bell to ring that gives me the goose bumps and nostalgically excites me. And then there is the other side of me that makes me so nervous! I know it's not even a full day in the classroom, but the entire idea of Liam starting his journey into school life is just crazy. It feels like he was just a baby!
We did a little run down of what our mornings are going to look like. Mind you, this was mid morning… easing our way into the idea of the hustle and bustle of getting out the door. Baby steps right? Up early, teeth and hair brushed, breakfast, backpack and snack ready, and out the door we go. How hard can it be right? (Insert your very own LOL here). I told Liam this was a practice morning, and well it went okay! In the midst of getting some photos taken, it felt like a morning rush in itself. There was however lots of joy and excitement, including documenting every step and comment to his little sister. Seriously the cutest!
I'm still in full summer mode and really wish time would slow down. But we are ready for what September has to offer, including the new busy morning routine. One of my favourite back to school memories as a child was back to school shopping! A brand new outfit or two was seriously the highlight of summer coming to an end. This year we shopped at Joe Fresh, with not only adorable pieces but ahhh-mazing prices too! Plaids, fall hues, and fresh denim has us excited for the school year! I can't get over Lilly's little plaid dress, she will fit in perfectly with her brother's back to school style! I'll cherish these photos forever! Before we know it they'll be graduating high school and off to collage. Oh dear, time please slow down!
See more back to school items here: Girls, Boys, Toddler Boy, Toddler Girl, & Baby
– SHOP THE POST –

This post was sponsored by Joe Fresh, all comments and opinions are my own.