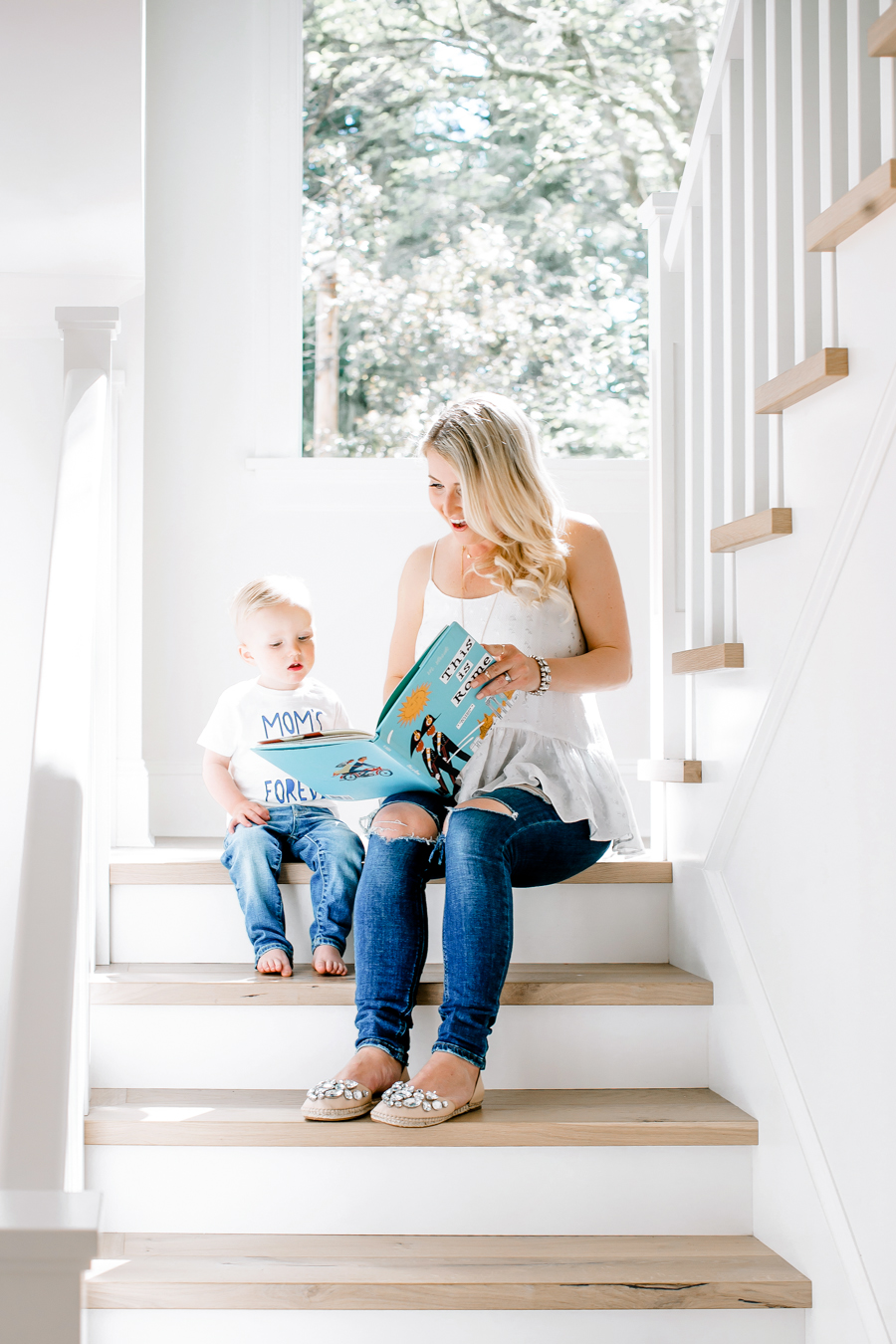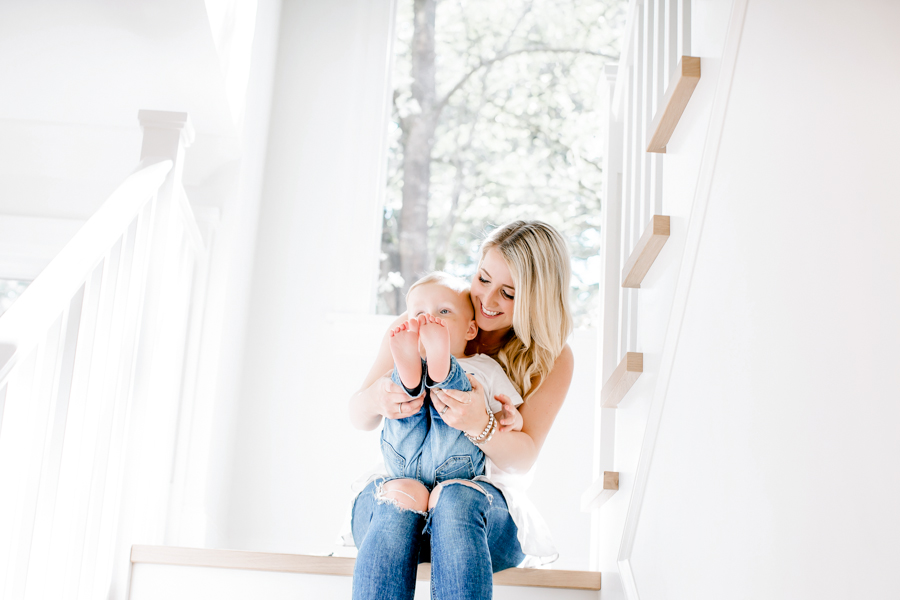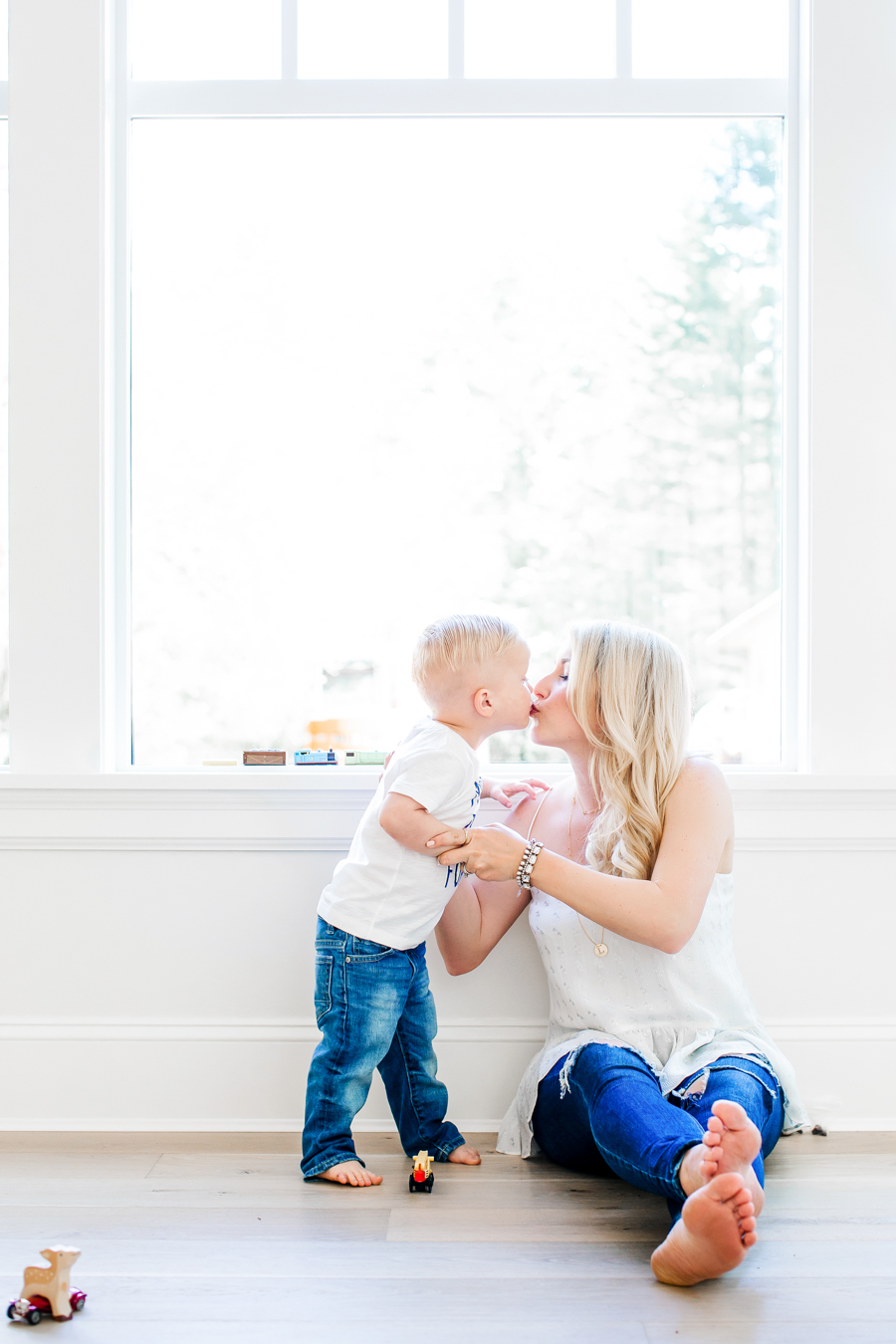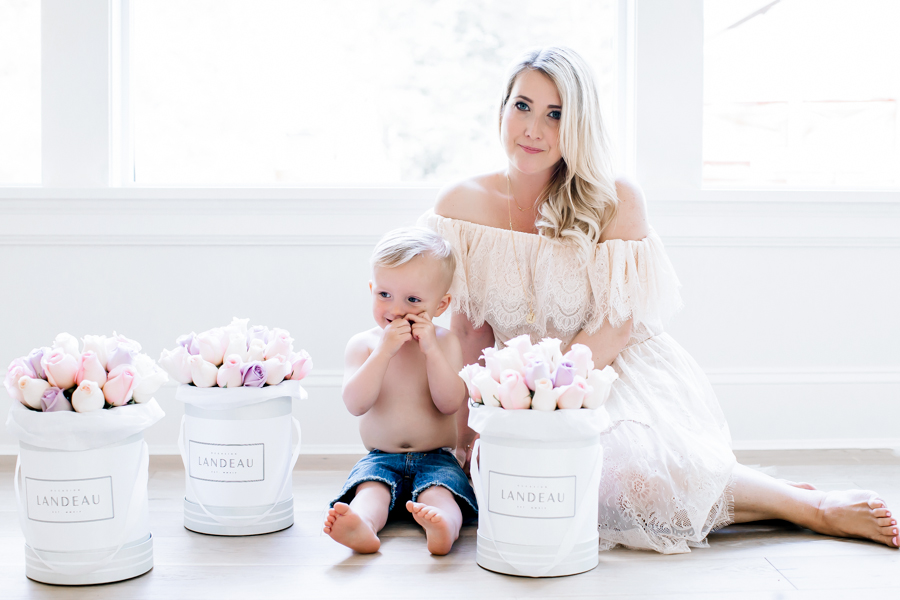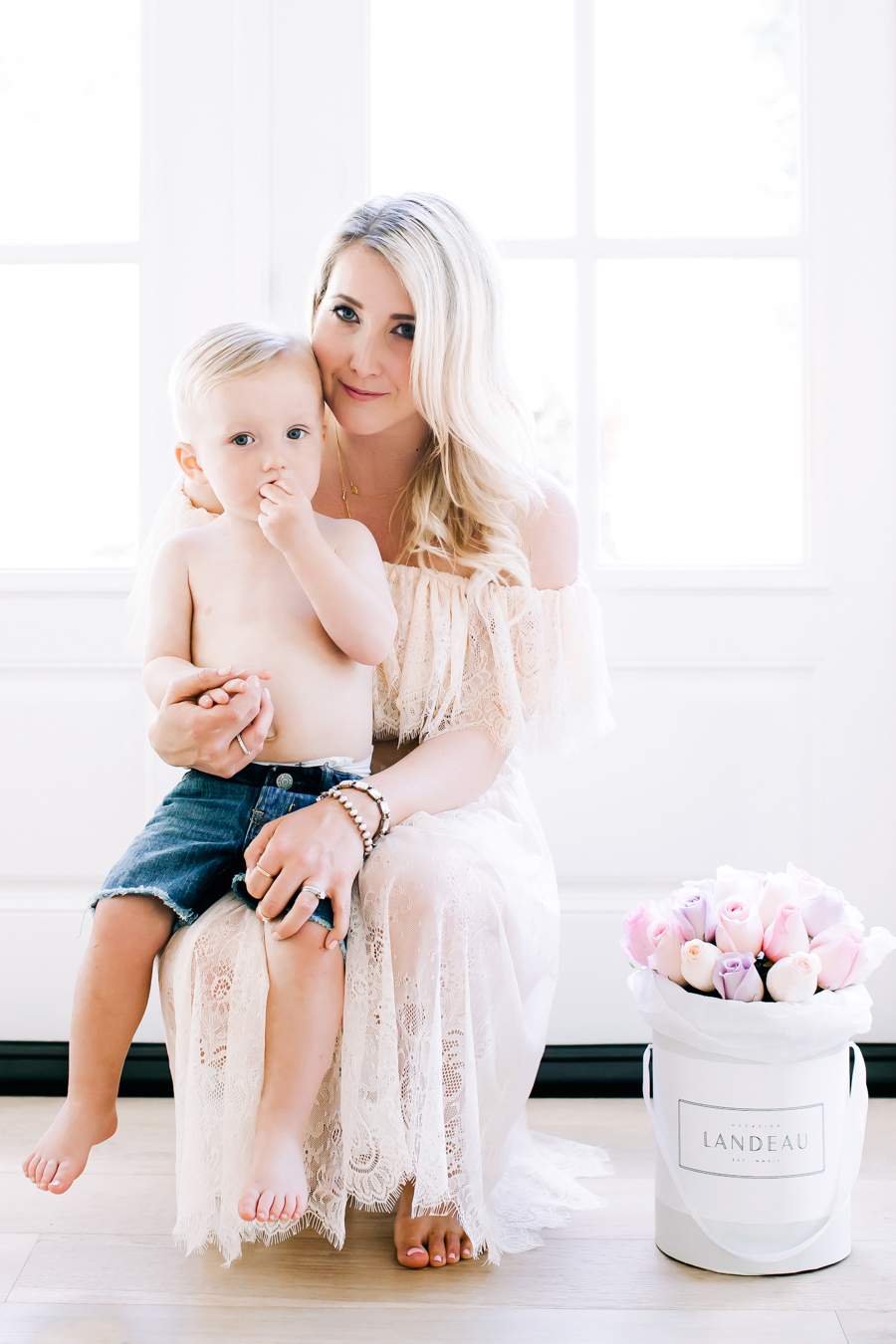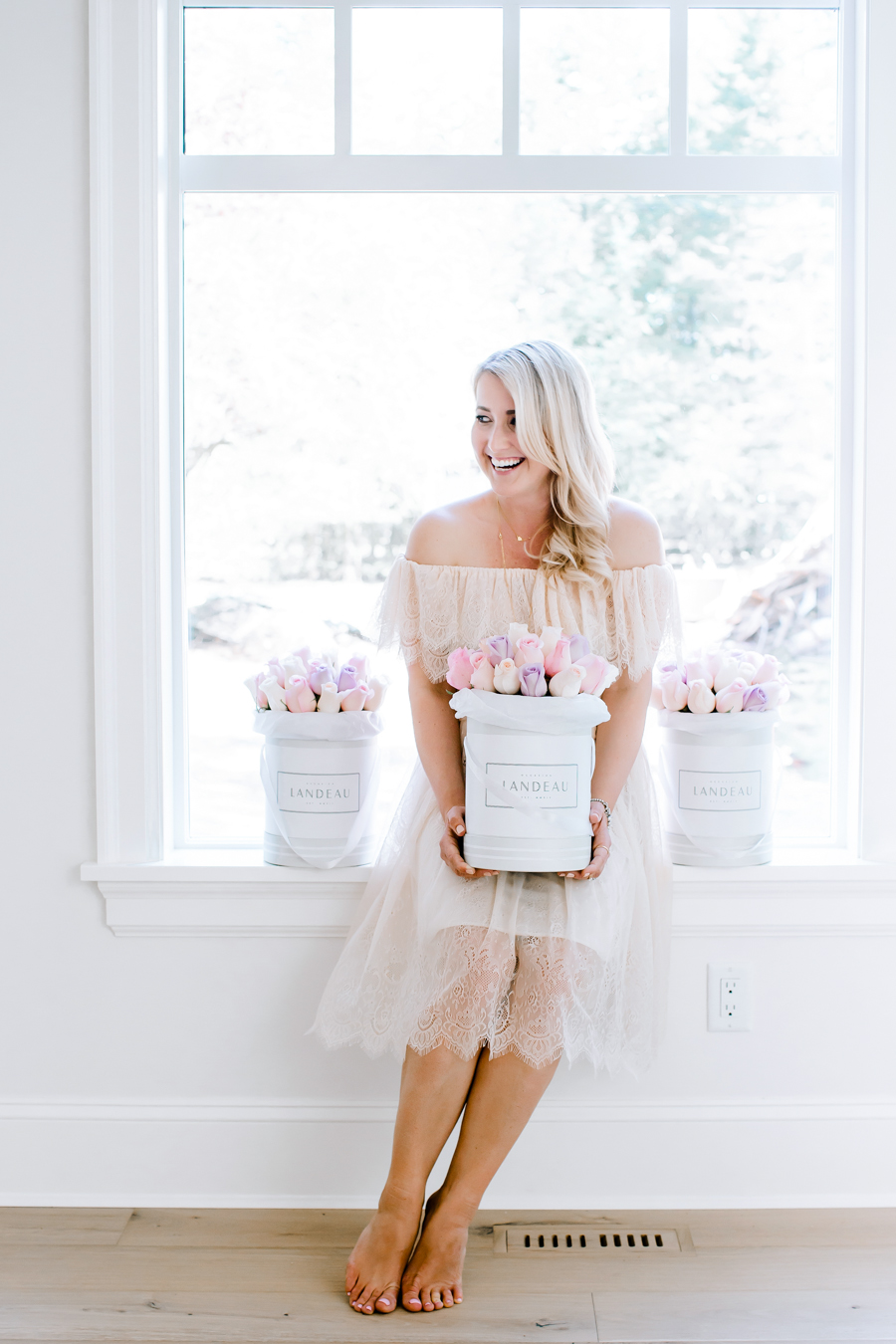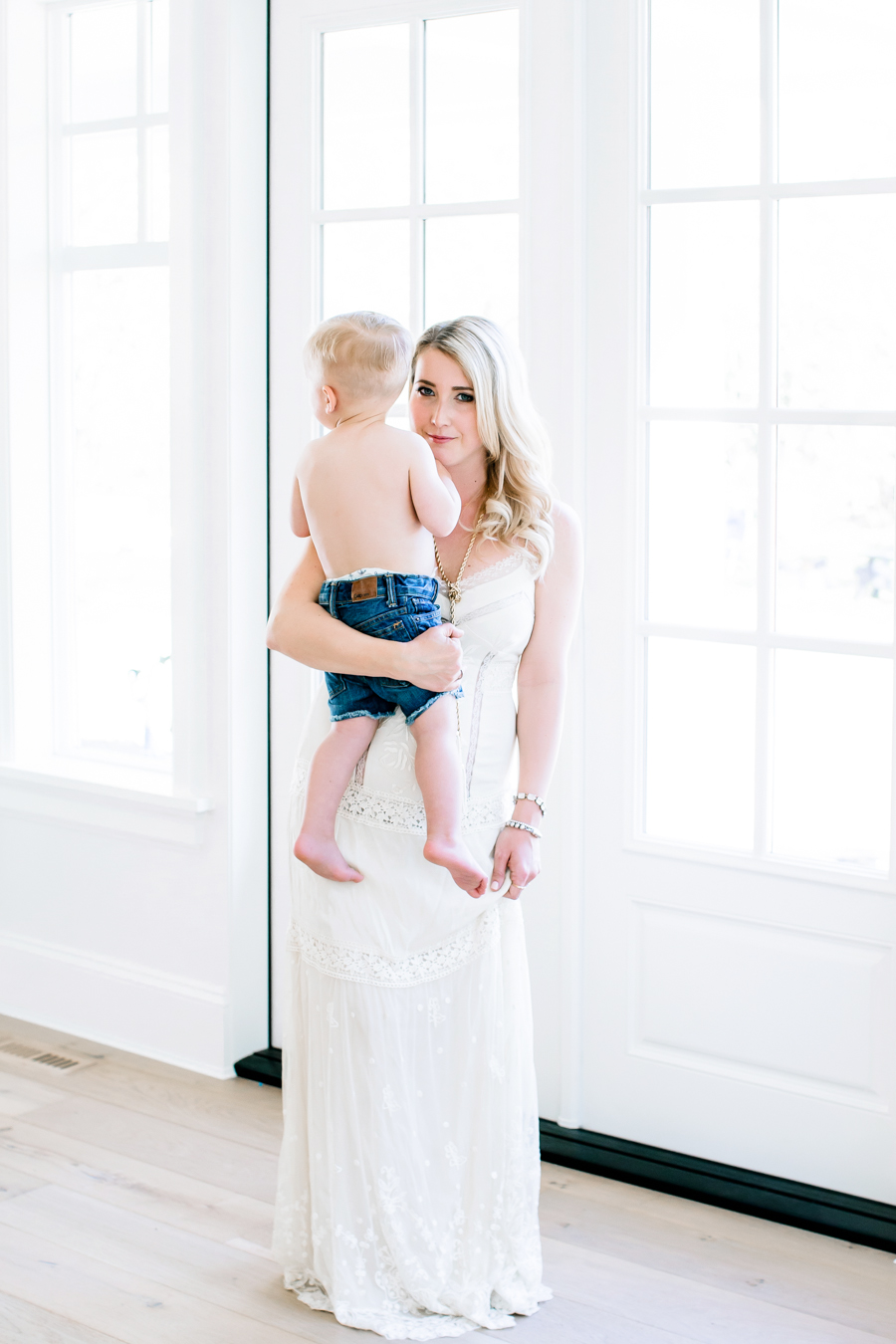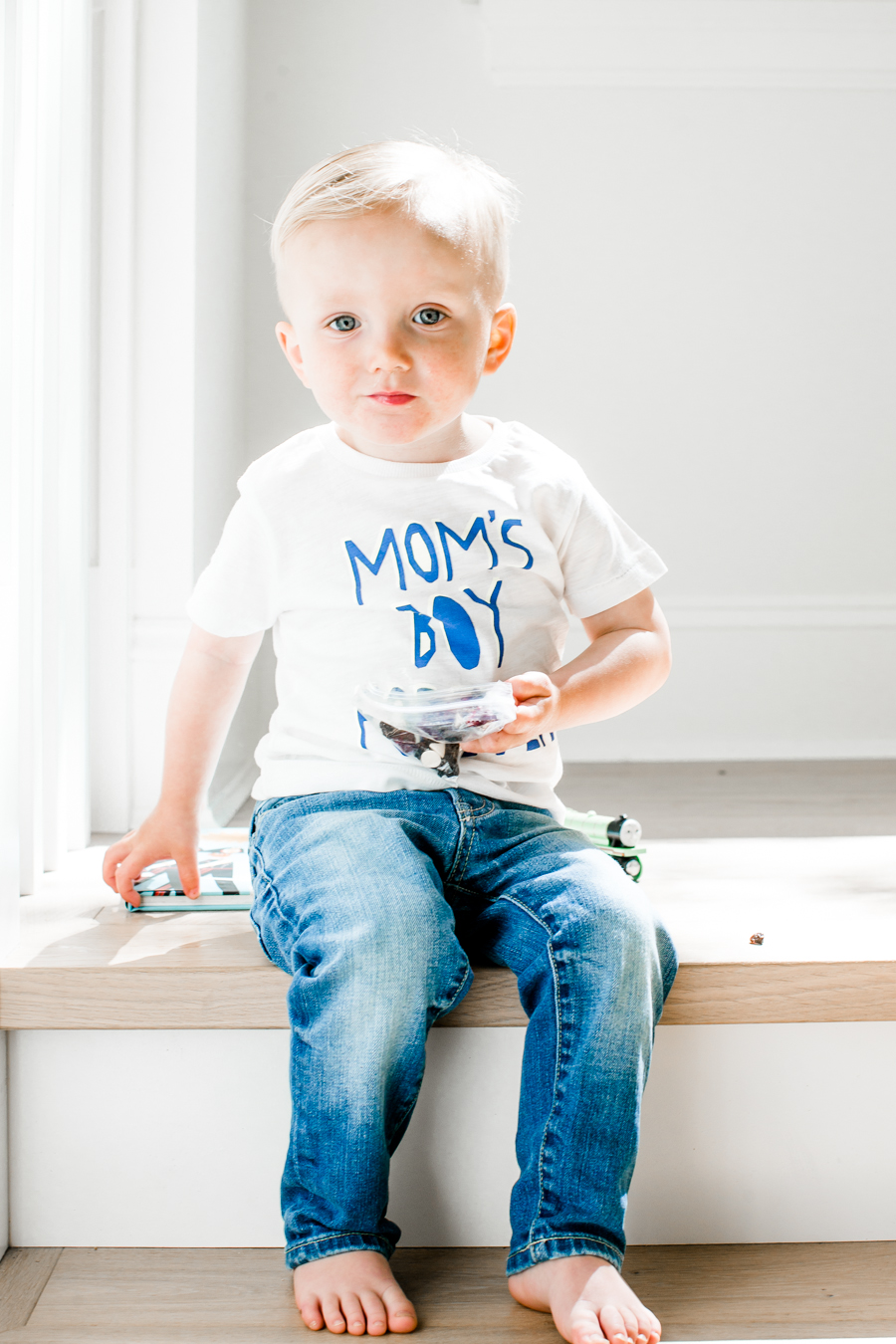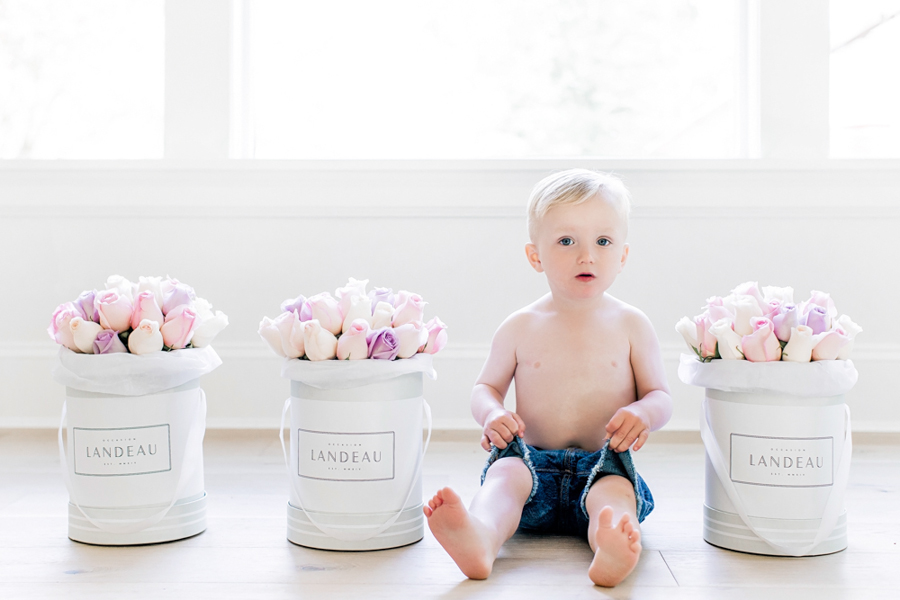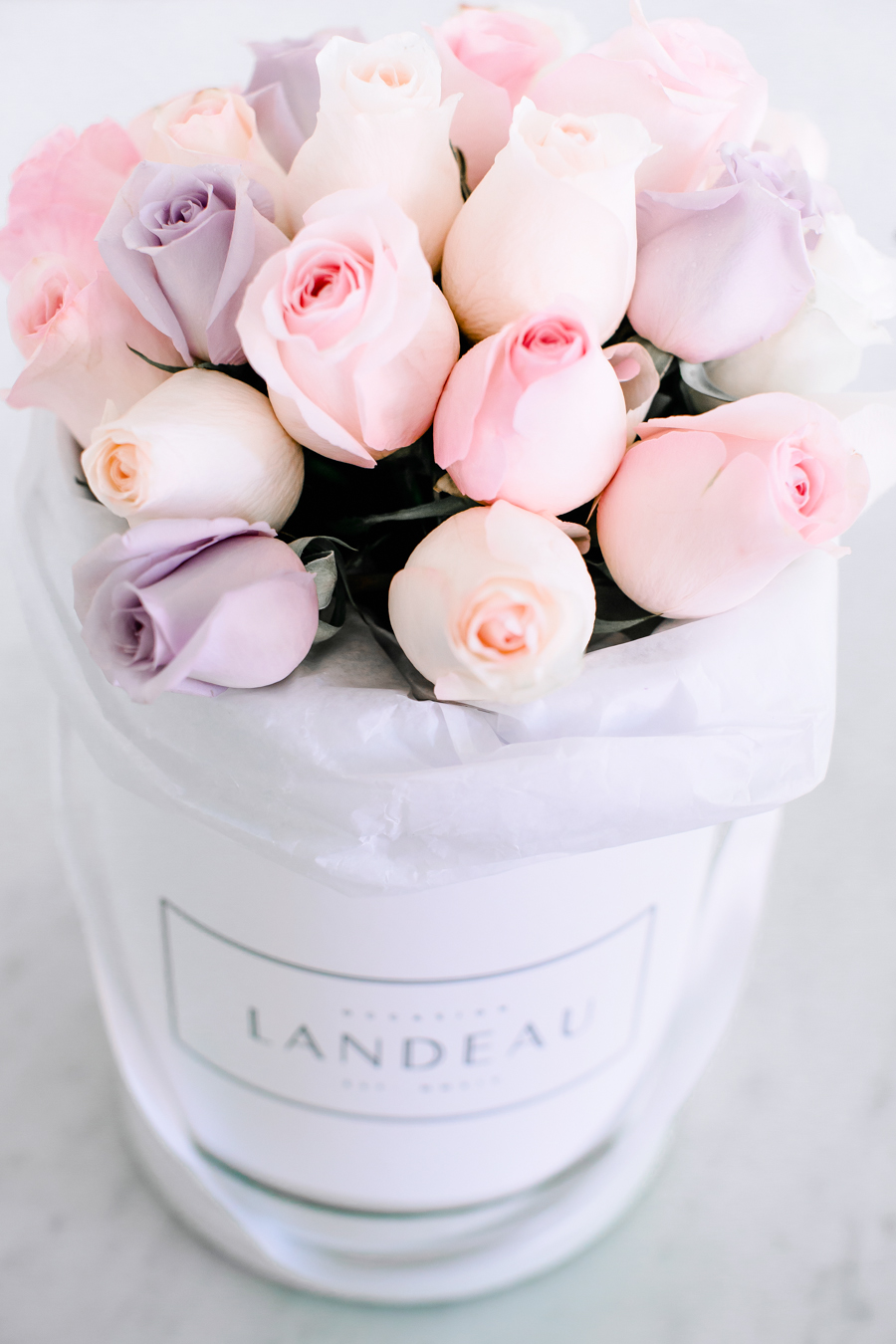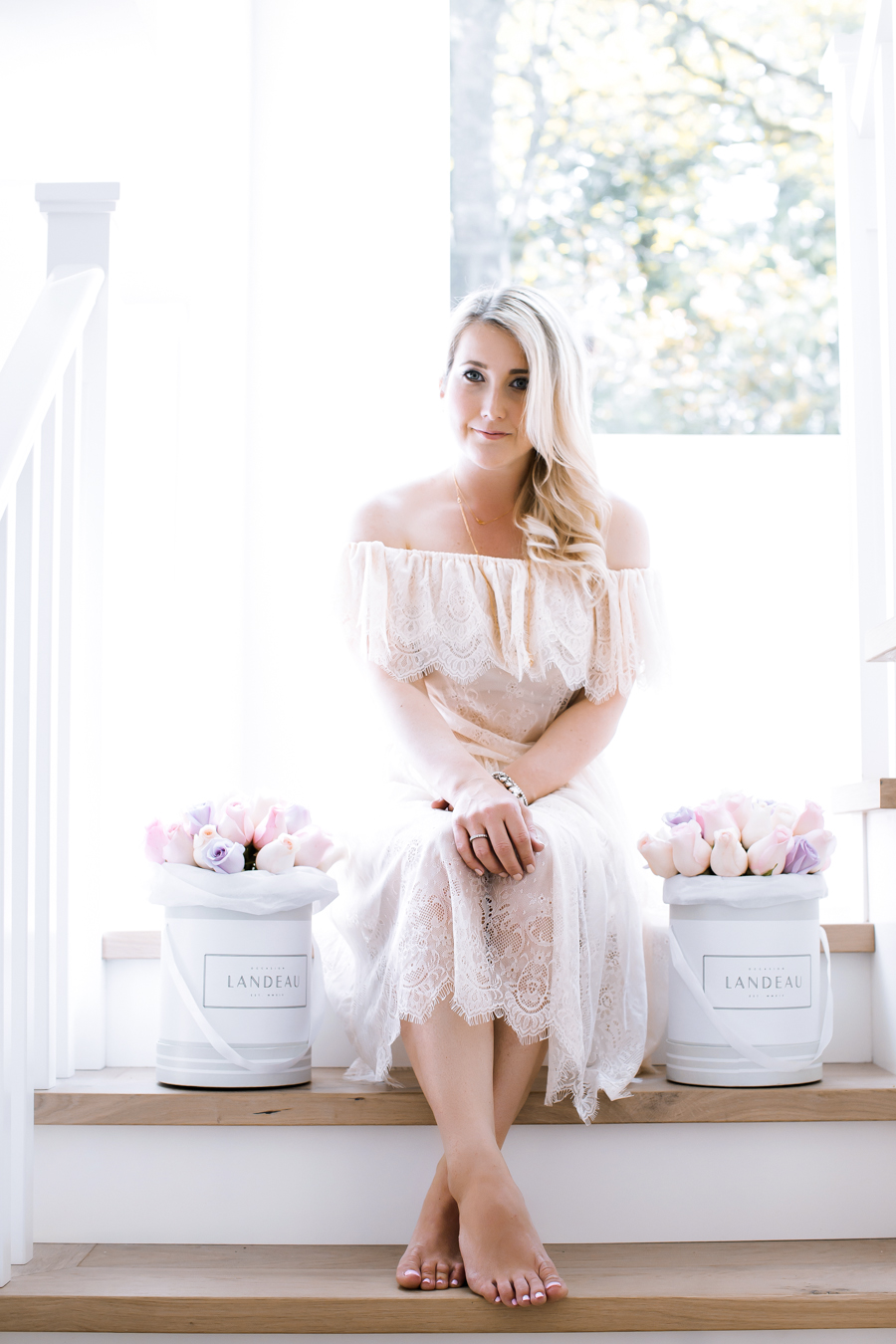 | Ruffle Tank | Lace Maxi Dress | Lace off the shoulder dress | Jewelled Espadrille Flat | Tassel Necklace | Monogram Necklace |
Happy Friday! I'm so sorry I've been a bit MIA on my blog, I've needed to take some time to myself. And… with mother's day just around the corner, I feel like I've needed to focus on my little guy and all the things that are going on in our life right now. Every momma will know that's a good idea! I feel refreshed and ready for an amazing mother's day weekend. Also, click over to Style Me Pretty Living for my top "20 Reason's Why I Love to be a Mom". These last two years of entering motherhood have been such a gift and I've adored every second.
I loved working on this post, along side Landeau for Mother's Day. One of my favourite gifts and floral concepts are these gorgeous rose filled buckets by Landeau. We created a exclusive multicolour pallet of my favourite rose tones and created this special mother's day bouquet. If you are in the Vancouver area they are ready for you to special order for your gorgeous momma's! Wishing all of you moms a very very special and Happy Mother's day!
Makeup: Eva Terez Beauty 
Photos: Jamie Lauren Photography