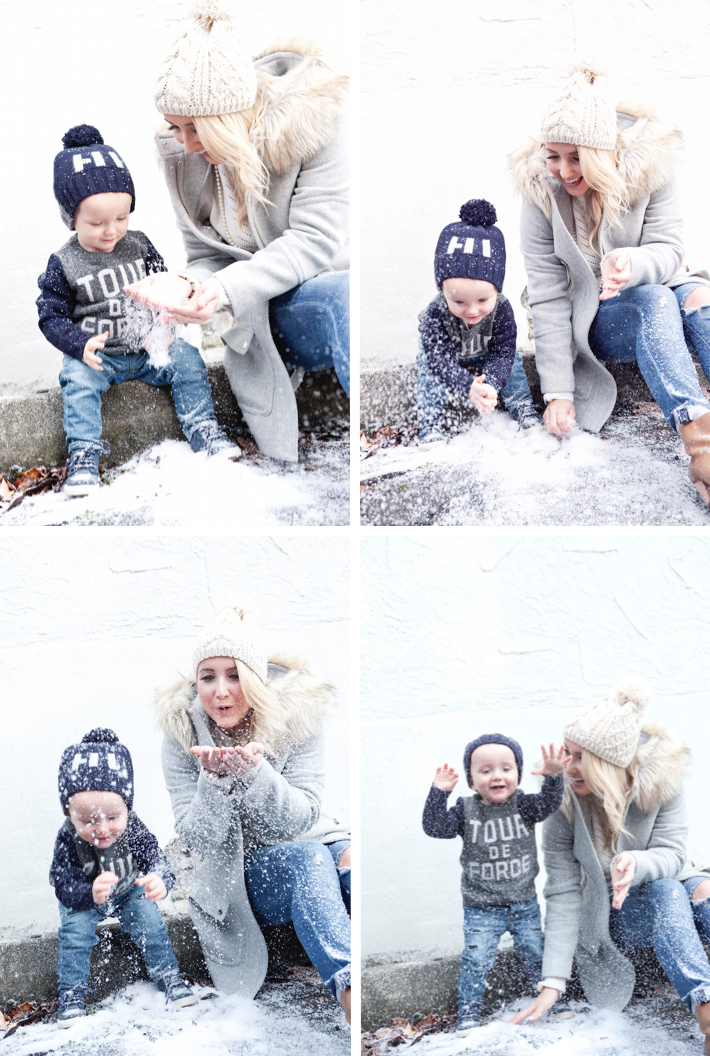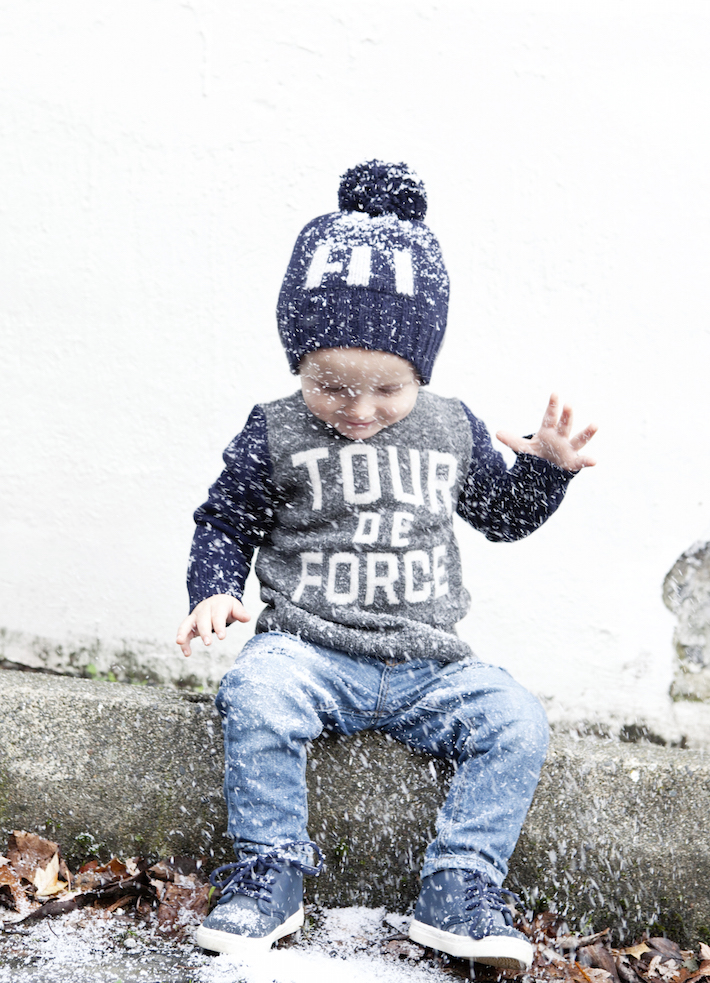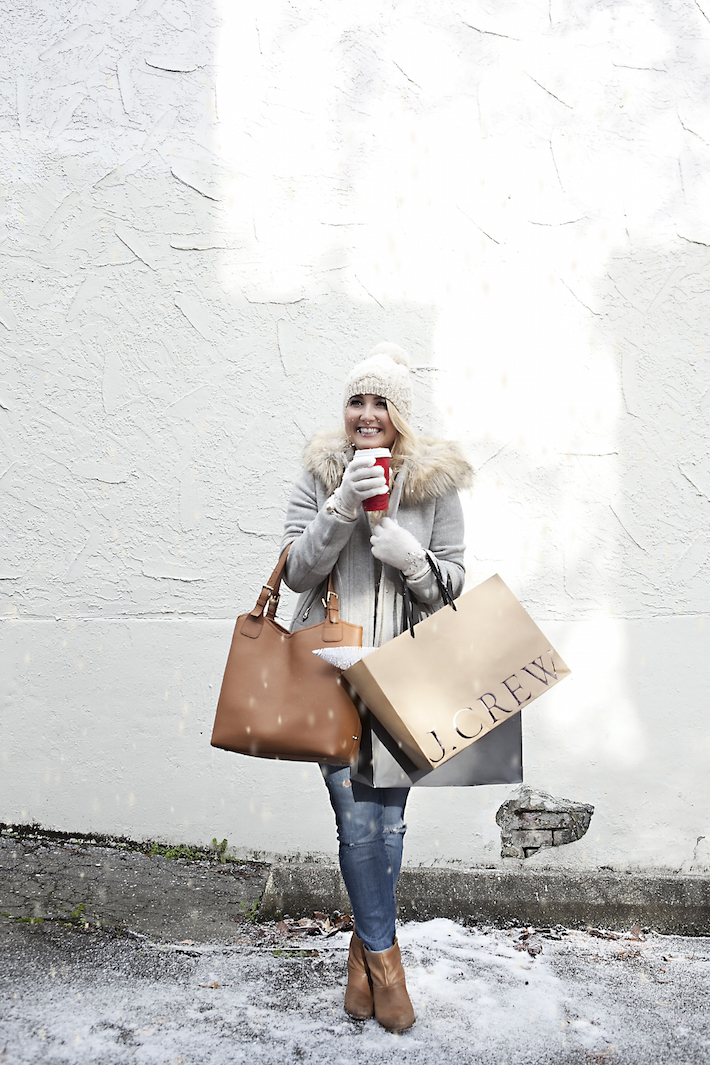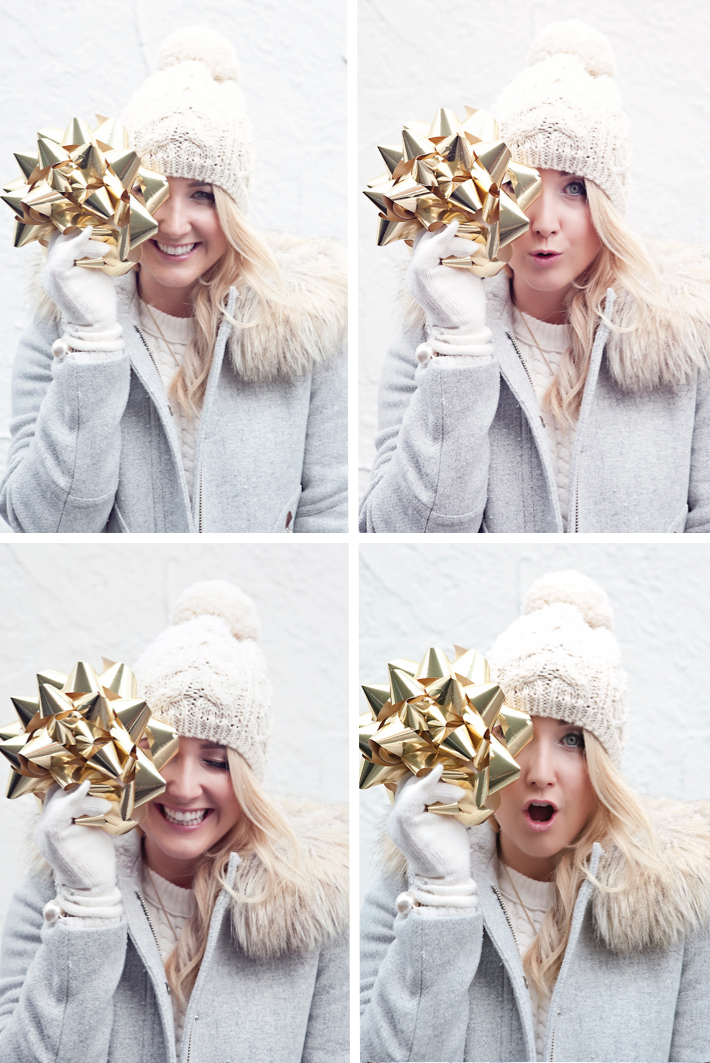 | Coat | Sweater | Hat | Jeans | Booties | Mittens | Bag |
| Liam: Furry Hat + Scarf | Tour de Force Sweater + Hat | Star Blanket + Cardigan from Leuie |
I'm pretty excited to share these photos from Liam and my feature in Boombaloo Magazine! A brand new coffee table magazine for the modern parent! We had the honour to be featured and share a little bit about our every day lives! OH and the cover…it's so weird (yet fun) seeing your face on a cover of not only an online digital version but a hard copy too!
We had so much fun capturing these moments and being silly together in front of the camera! Liam is the best at just exploring and having fun, we got the most smiles from him when he got to play! (The snow photos are my absolute favourite… pure joy!) The feature includes a full interview and a pretty awesome gift guide, head on over to Boombaloo.com and have a browse of the digital version and perhaps order a hardcopy too! Happy reading and Merry Christmas from my little Boombaloo- Liam and I!
Huge thank you to Natalie of Boombaloo for such an amazing spread and Leuie Boutique for letting us capture so many beautiful moments in their amazing children's clothing store.
Photos by Sharla Pike Photography
Makeup by Eva Terez Beauty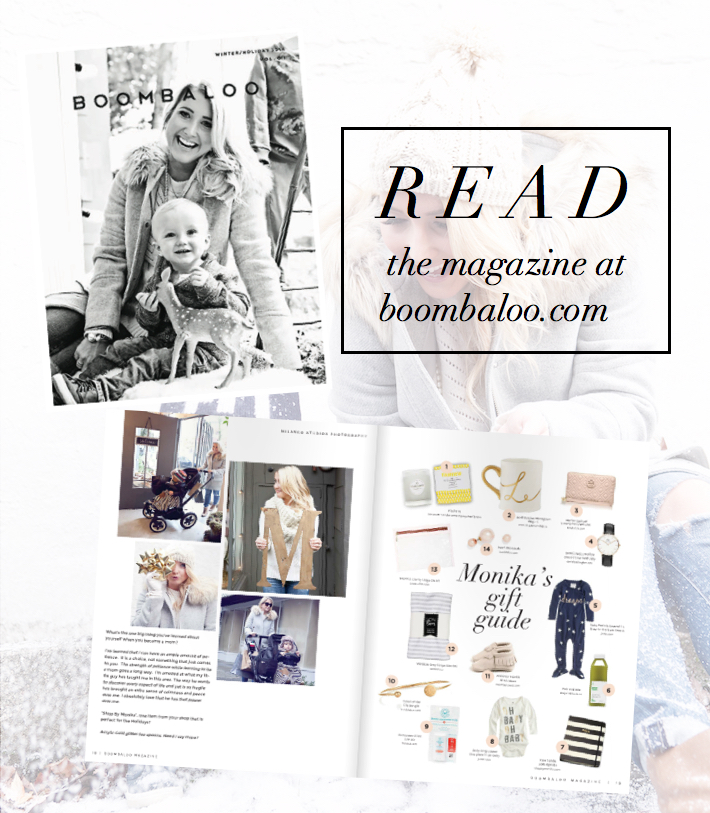 [thefeedproducts style='four'] [thefeedproducts style='four']