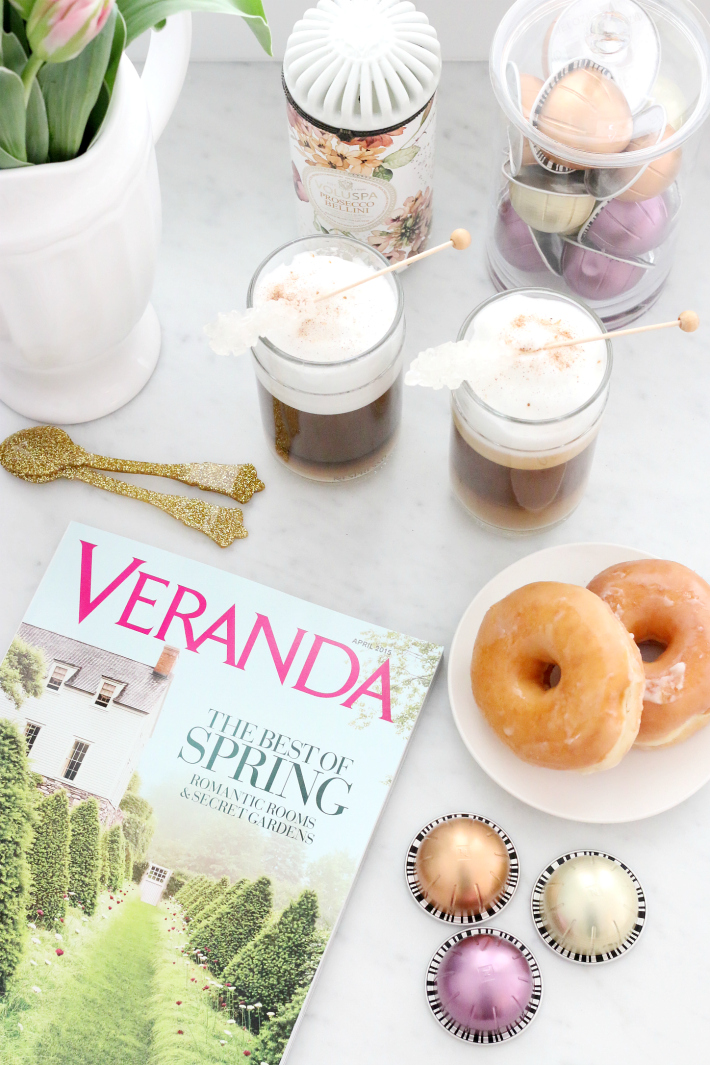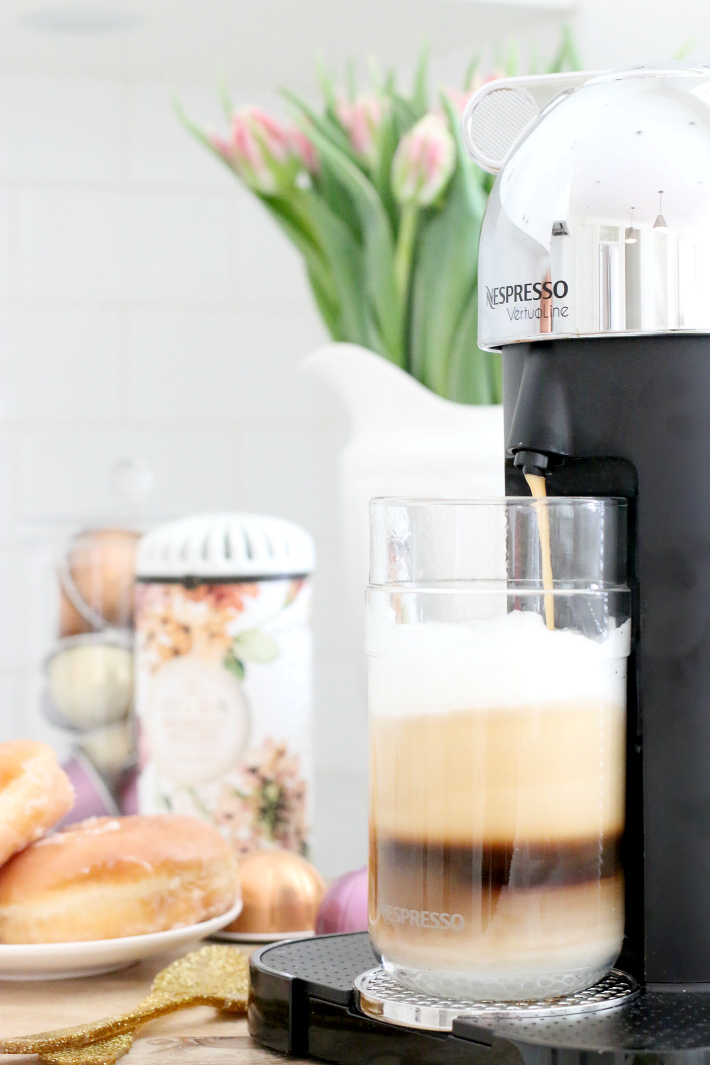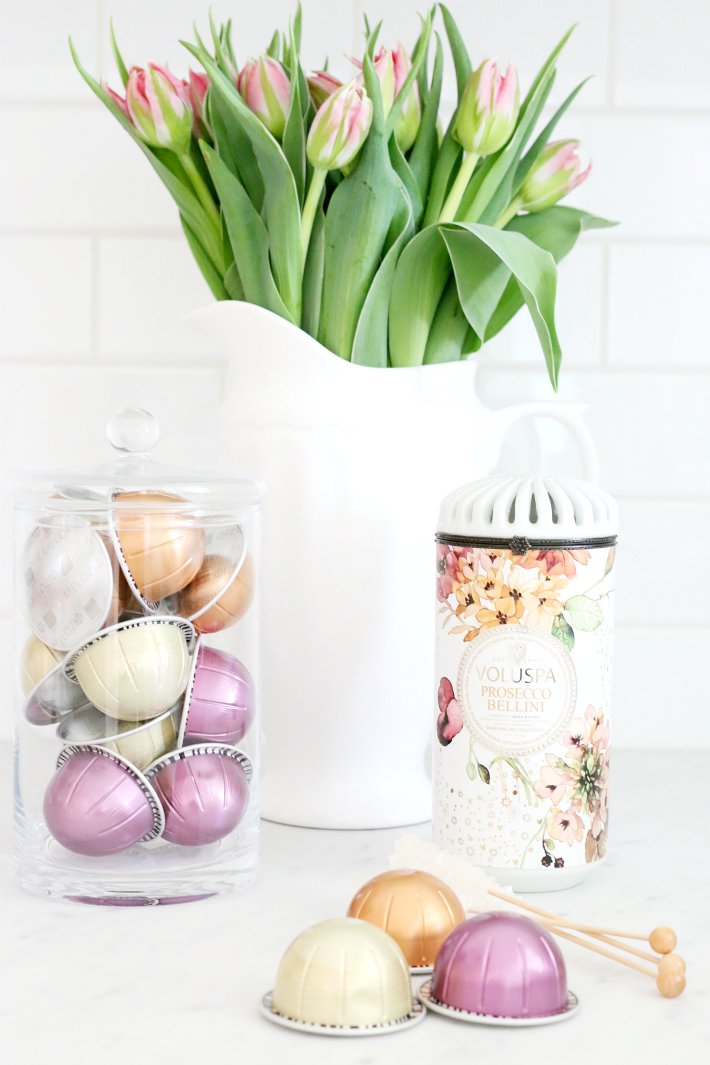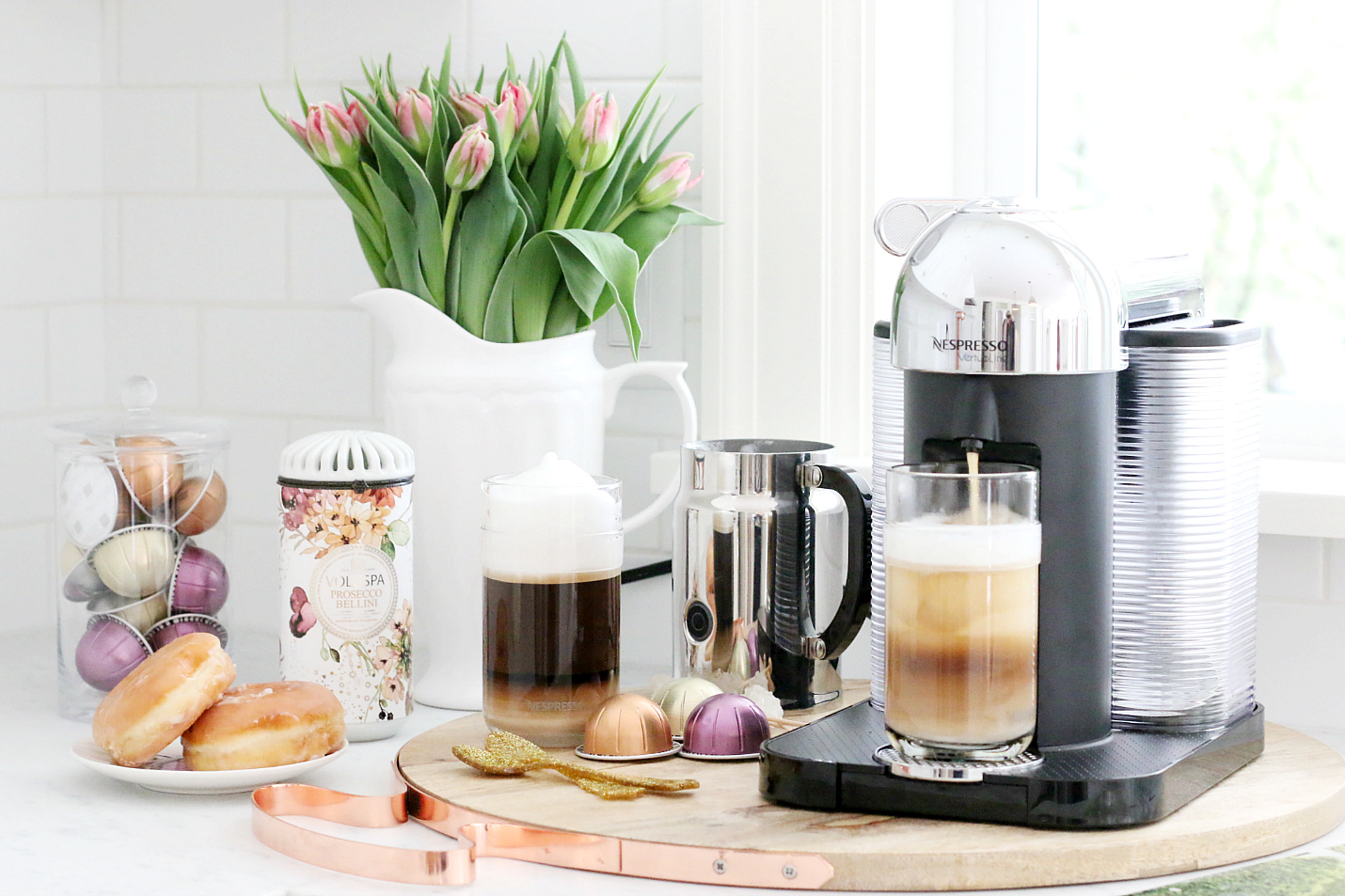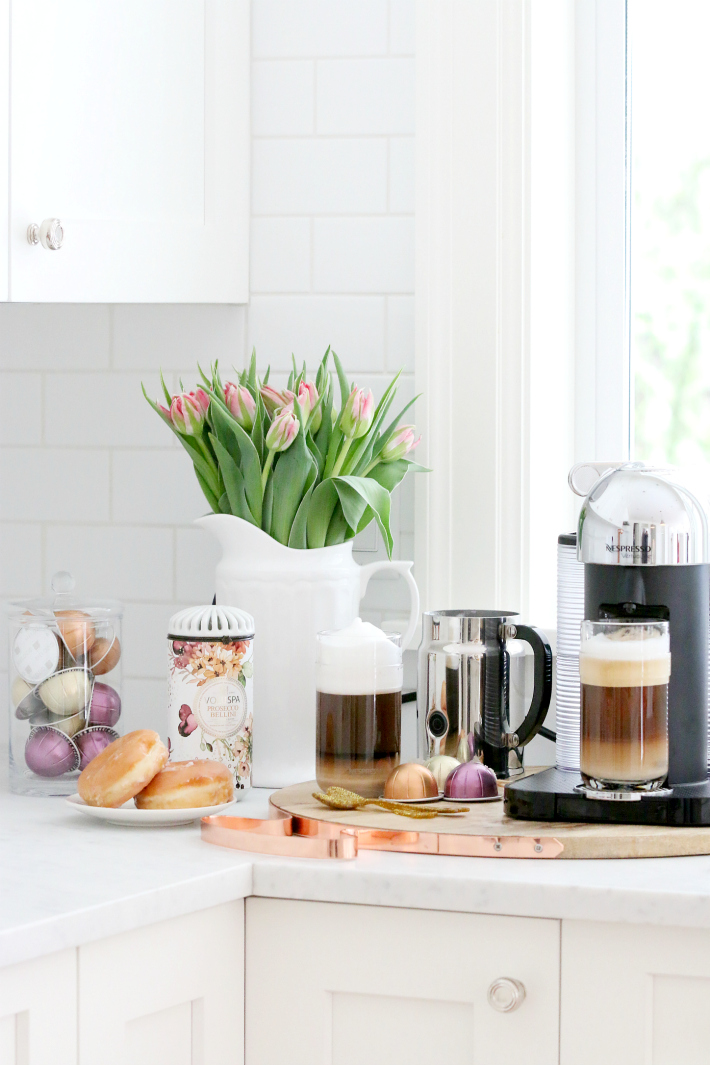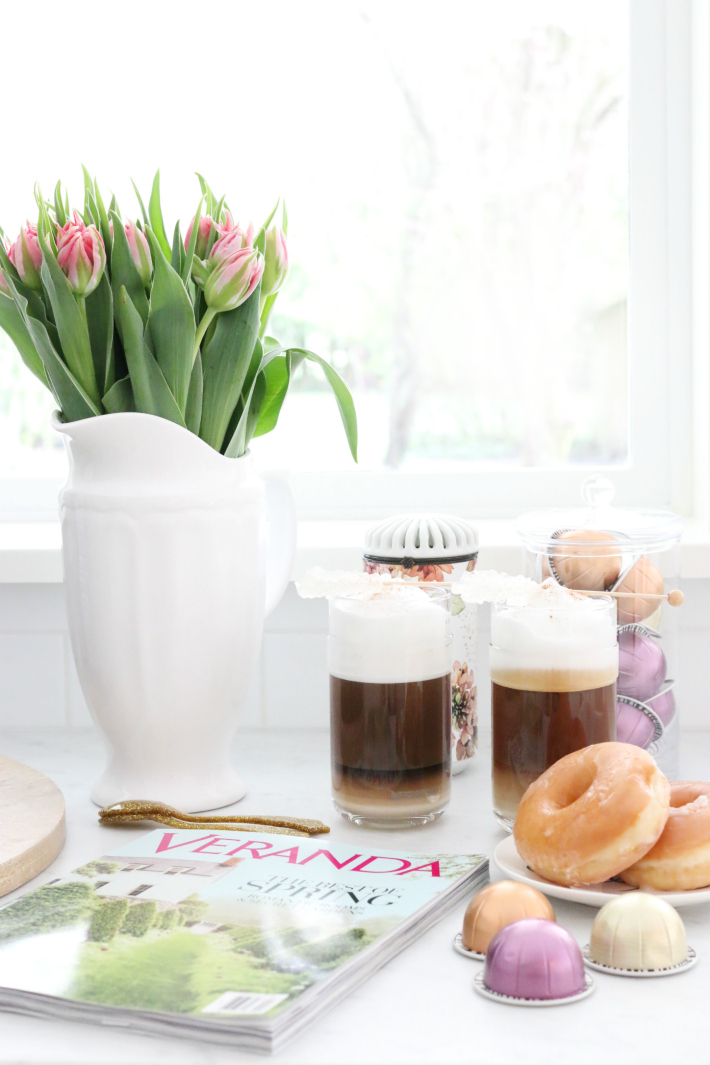 For the past few months I've been making a whole new cup of coffee. If you're a Nespresso lover like myself, you might have heard that they have a new machine grazing it's presence across North America. The new Nespresso VertuoLine, make you a whole cup of coffee, not just a single espresso shot! I was thrilled to hear the addition to their coffee machine family, because I've grown to enjoy a large Americano myself! This machine makes both a cup of coffee (with crema- the natural coffee foam) or a single shot.  You choose, depending on what size pod you place in the machine. The Nespresso site goes into further detail here. It has seriously changed the morning coffee game! You have the option to purchase the milk frother too, (which you HAVE to get…look at that foam!)
In this post I'm showing you how easy it is to make a cappuccino, using the large pods. I think that changes the beverage name entirely, but lets just ignore that part. Point is, pour your milk in the frother, press the button, pour frothed milk into your coffee cup, place your pod in the machine, press start, let the coffee brew into the milk. And viola, not only do you have a delish morning treat, but the coffee layers are perfect! There are a ton of recipes on the Nespresso site too!
Just a little tip, William's Sonoma is offering $100 off their machine right now! VertioLine on it's own $199, or VetioLine + Frother $249.
This post brought to you by Nespresso, all these amazing coffee tips and options are my own.