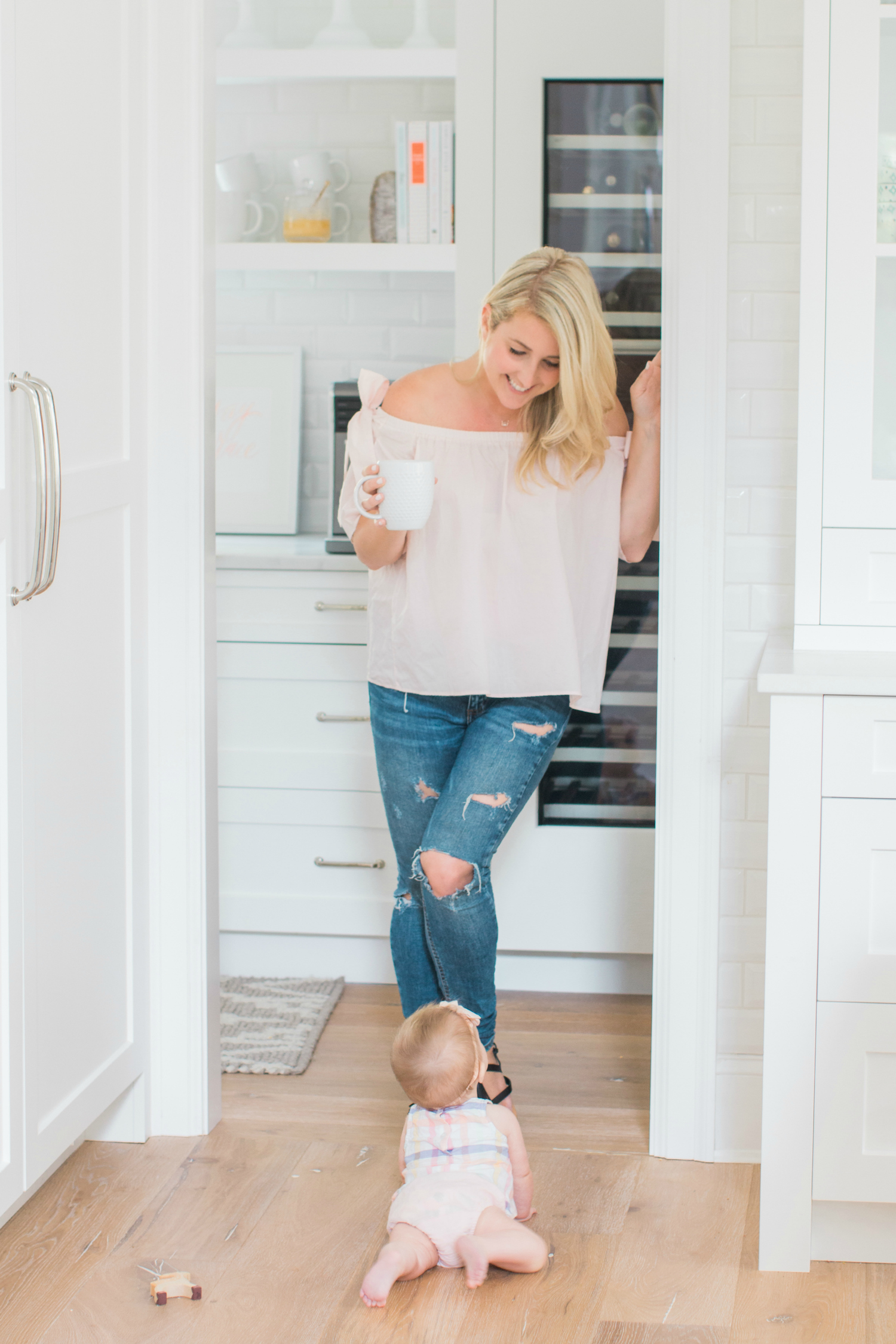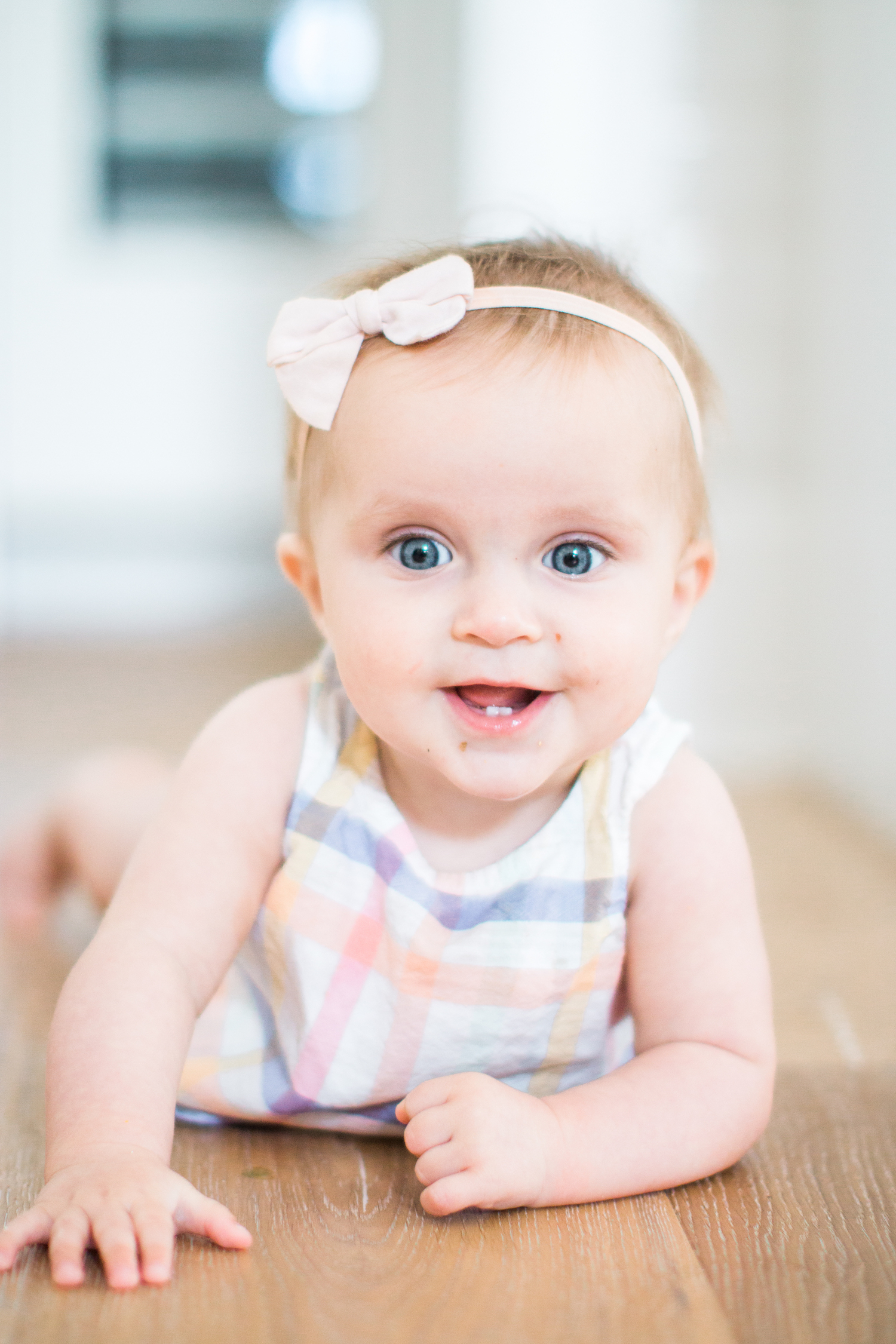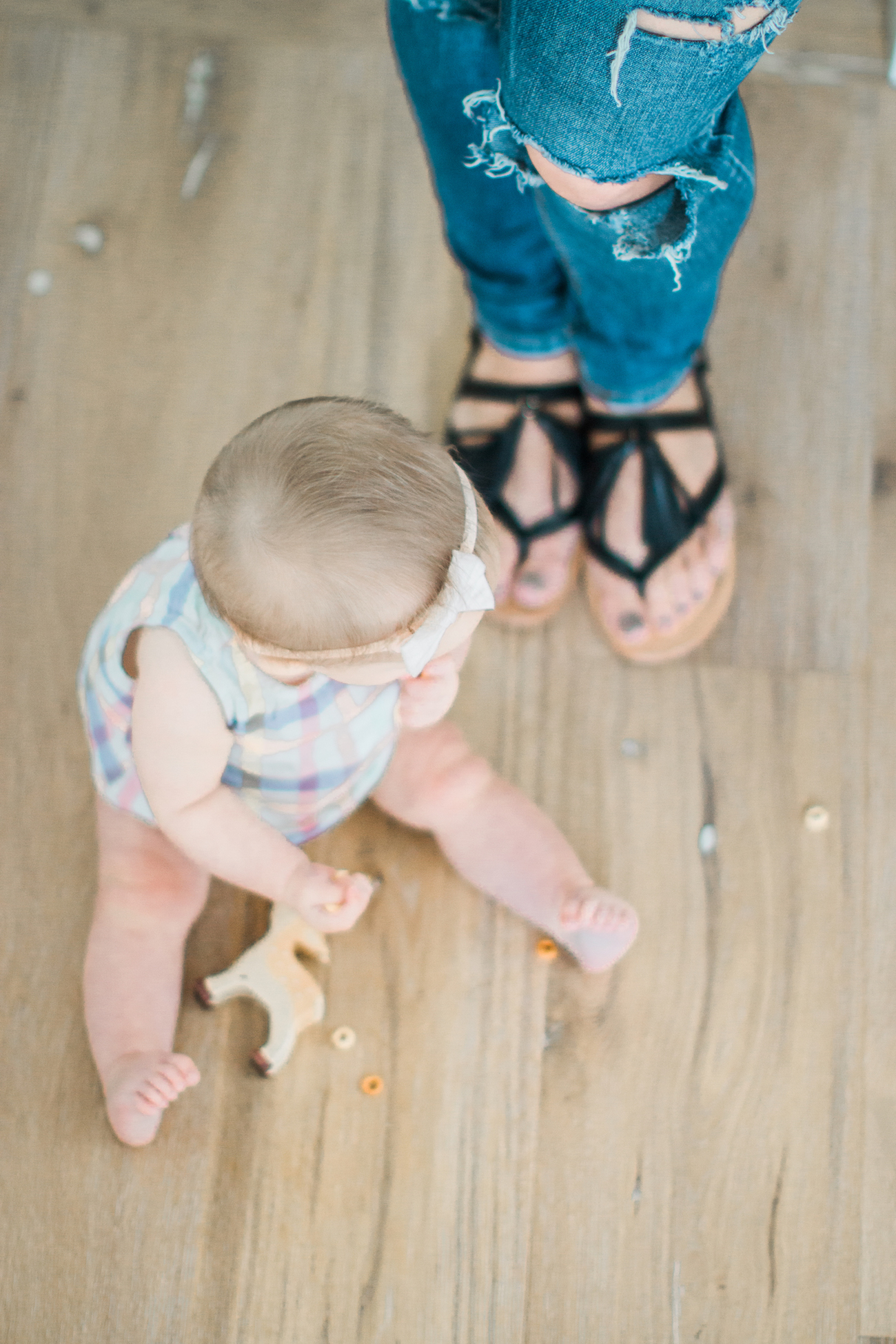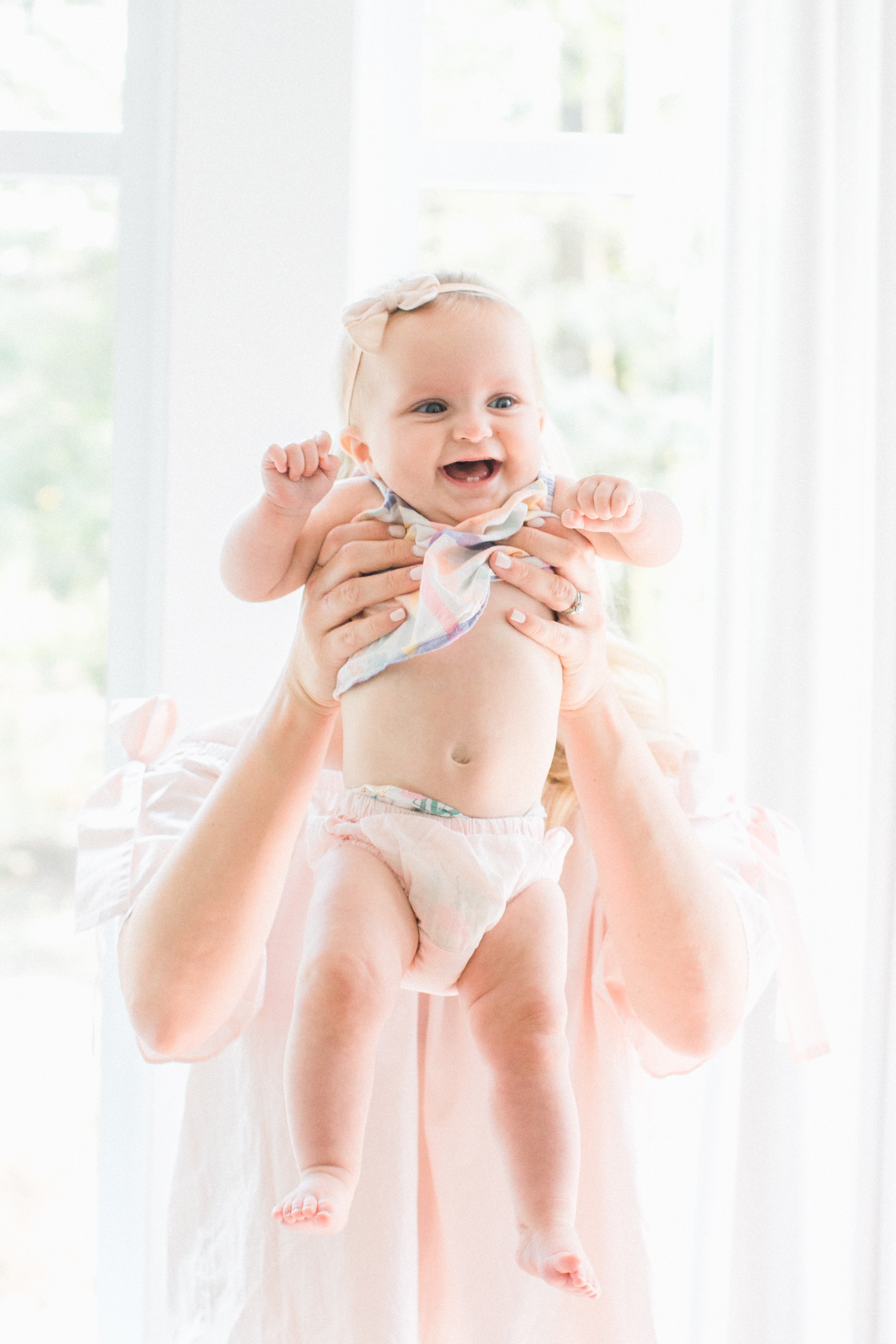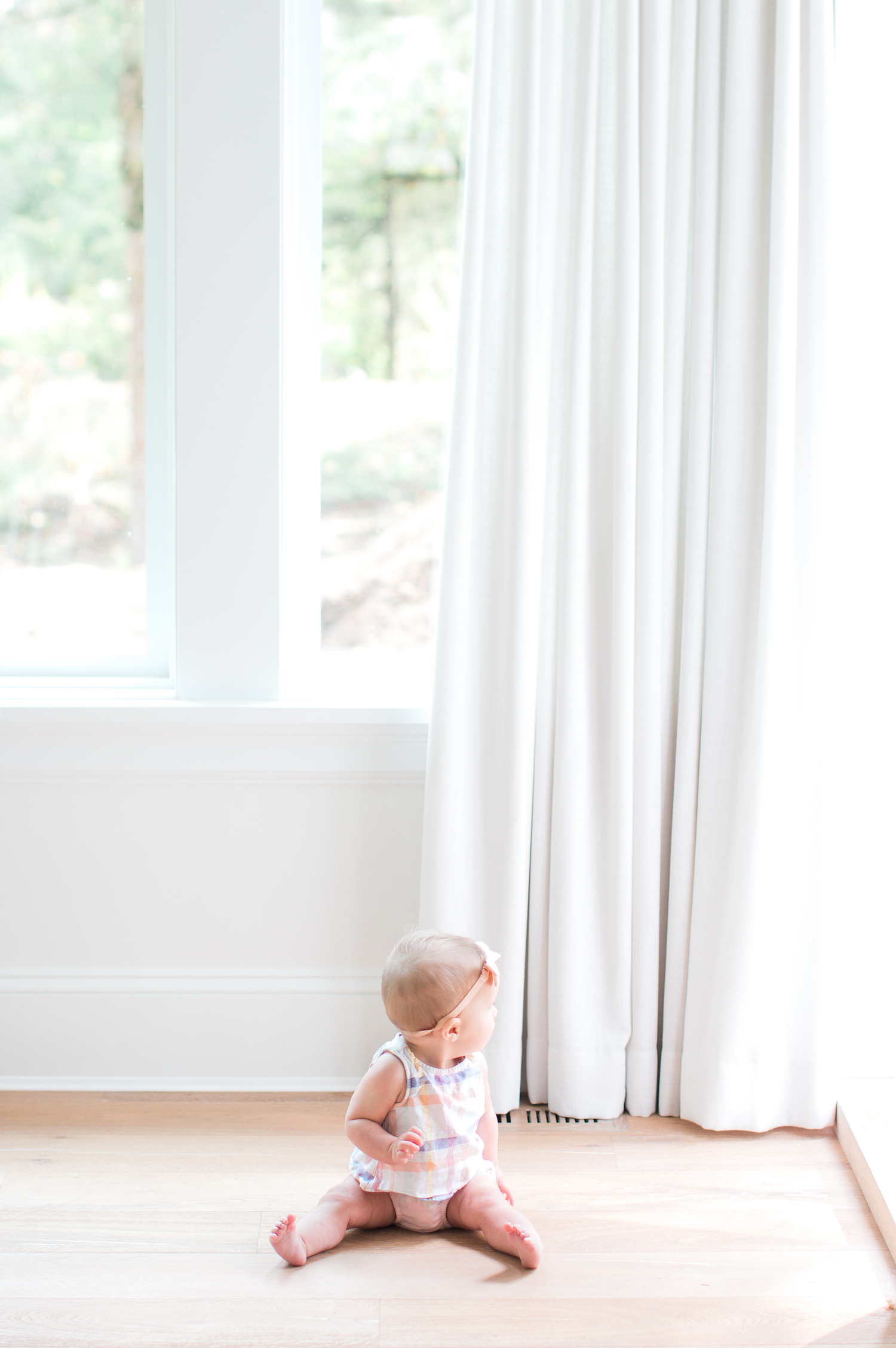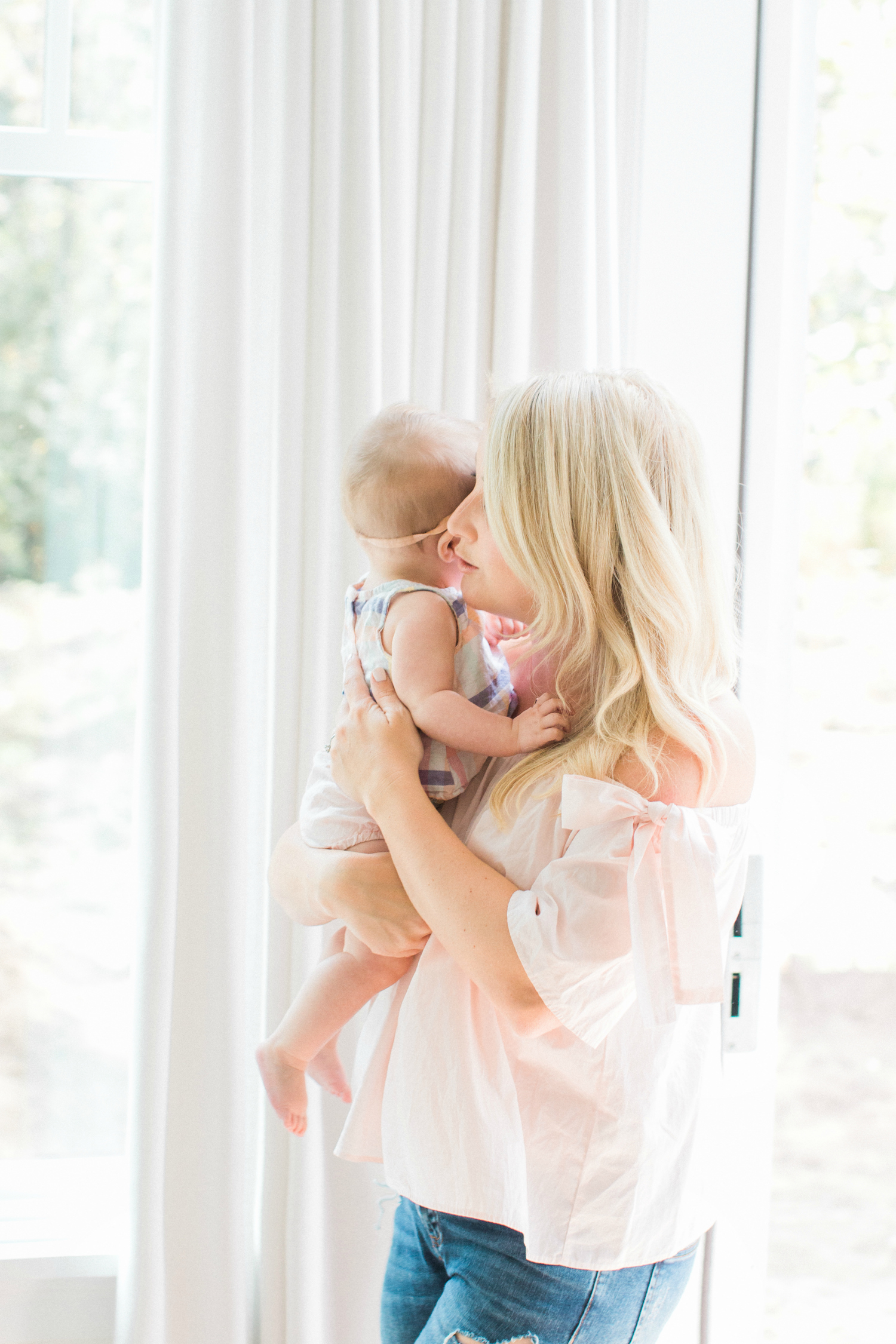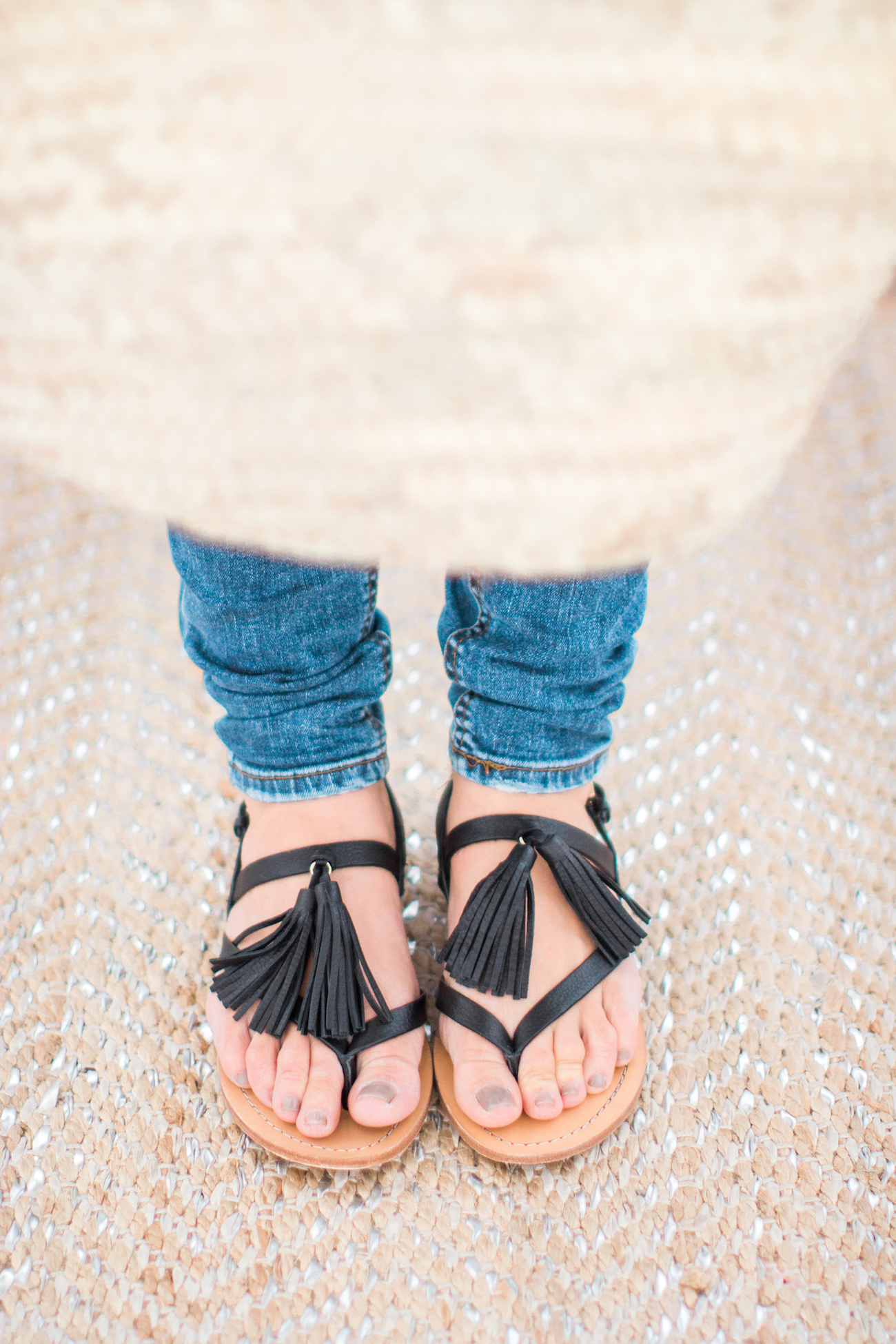 | Tassel Sandals | Off the shoulder top | Jeans | French Market Basket | Lillya's Headband |
Happy September! Wow, where has the summer gone? I fee like everyone has been asking the same question, am I right? Time just keeps moving faster and faster, I can hardly believe we are moving into fall! But I'm holding on to these summer days and honestly just focusing on one day at a time!
Since having Lillya (She's almost 9 months!! And crawling!! What?), I've been juggling/ balancing it all and finally feel like I've got a good daily routine going on here. Whelp, as best as a "routine" can get with two babes- truth is, everyday is just different. Having two small children, running a business and a household… and finding time for everything in-between, can be be so challenging. I love to plan out my day/week, but I'm learning that I can't get everything done by the time the day is done, if I like it or not. So, bumping things over into the next day is just what has to happen. (Including this blog post… shhh don't tell.) I know most of you moms can relate with where I'm coming from. Wait most? No, I think ALL of you moms know what I'm talking about!
I've learnt to become wayyyyy more relaxed and not let the busyness of life make me high strung. Because we all know that that's just not fun. I've made it an effort to make everything more relaxed, including how much time and effort I put into getting ready and what outfit I'm going to wear that day. Lately you'll find me in a simple tee and denim shorts/ jeans. On warmer days I'll wear an easy summer dress and ta-da I'm ready. I do however love to look put together, with that magical term "effortlessly chic". Only way I find that possible these days is to find a great pair of shoes, few pieces of everyday jewelry and finishing off my look with one of my favourite handbags or market bags.
One of my favourite and easy to wear sandals, are these black leather tassel ones from Kate Spade NY. I find that they go with everything in my closet, they simply add that effortlessly put-together spin on my look. I've always been a fan of Kate Spade New York's statement shoes, either for a night out or special occasion. So I was excited to see a more relaxed shoe that I can wear in and out of the house, or a quick trip running errands or just hanging out with family and friends. Keeping busy with the kids can make it hard to think about another outfit to wear. So why not stick to the basics and throw in a great pair of shoes! It keeps me on my feet! (No pun intended…)
Thank you Kate Spade New York for sponsoring this post. All comments and opinions are my own. 
-MORE KATE SPADE SHOE FAVOURITES-