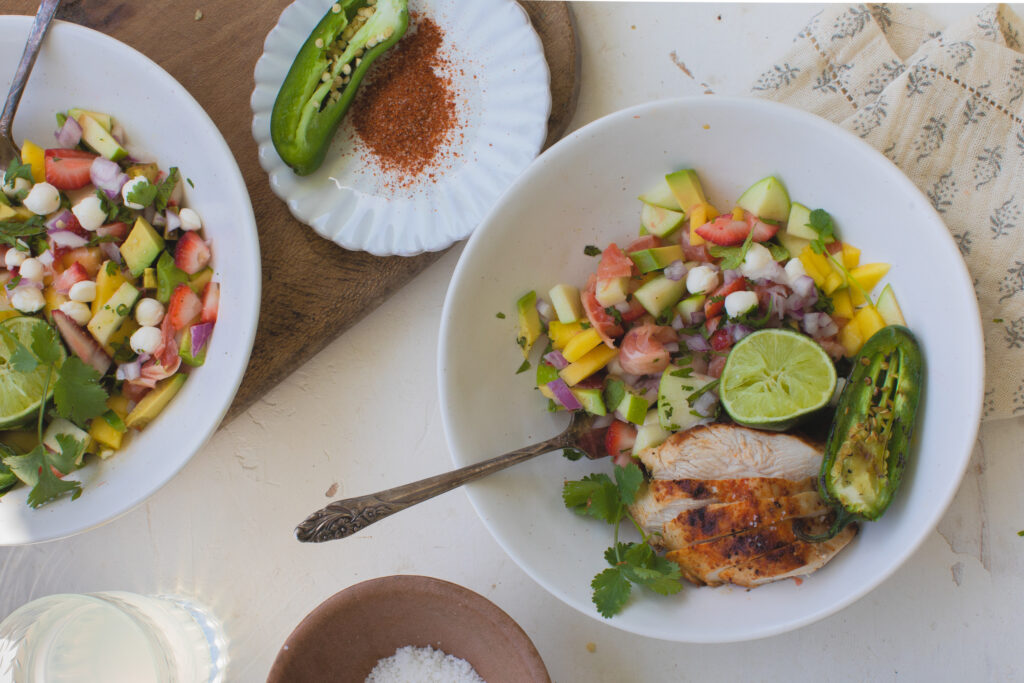 Take your Cinco de Mayo to the next level with this bursting with flavour Chopped Casita Bowl! This recipe is perfect when you're in to mood for a fresh and flavourful meal, whether it's for a festive occasion or a regular day.
The bowl boasts a delightful blend of juicy mangoes, crisp apples, zesty grapefruit, and sweet strawberries. The addition of creamy avocado, red onion, jalapeños, and bocconcini provides an excellent balance of flavours and textures, especially the chopped fresh mint and cilantro.
Grilled chicken seasoned with chili lime seasoning add a protein punch to the dish, perfectly complementing the salad's freshness. A simple dressing made with lime juice, extra virgin olive oil, salt, and pepper enhances the salad's taste.
This recipe is not only delicious but also healthy, rich in essential vitamins and nutrients. It's a perfect option for anyone looking for a light yet satisfying meal. What's more, the recipe is incredibly easy to prepare, and you can whip it up in no time.
Indulge in the mouthwatering flavors of the Chopped Casita Bowl and treat your senses to a fiesta that will leave you wanting more.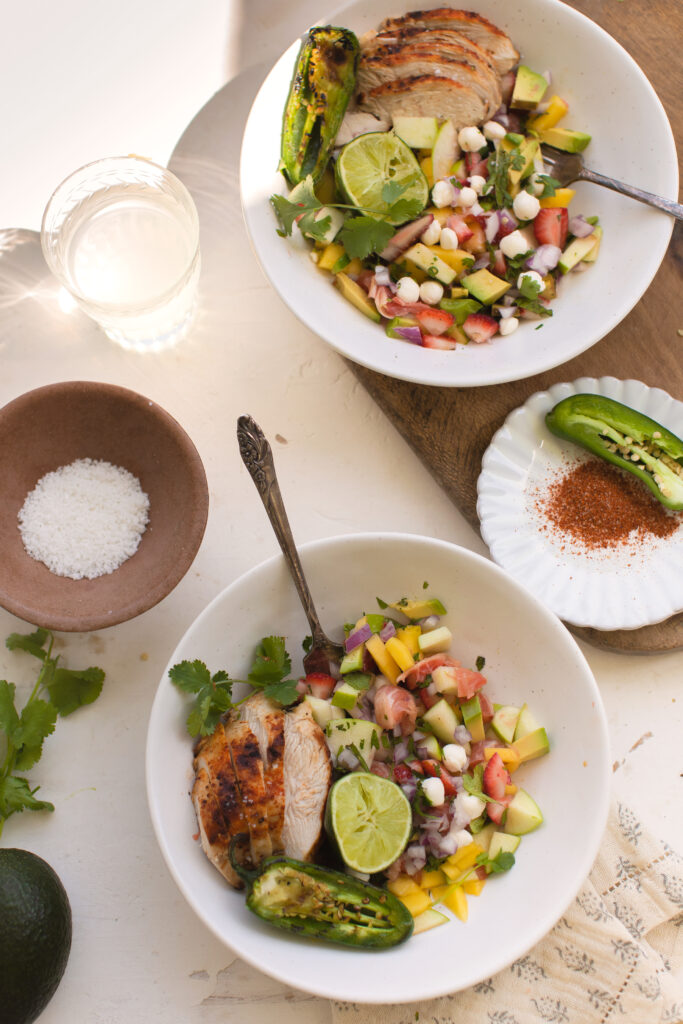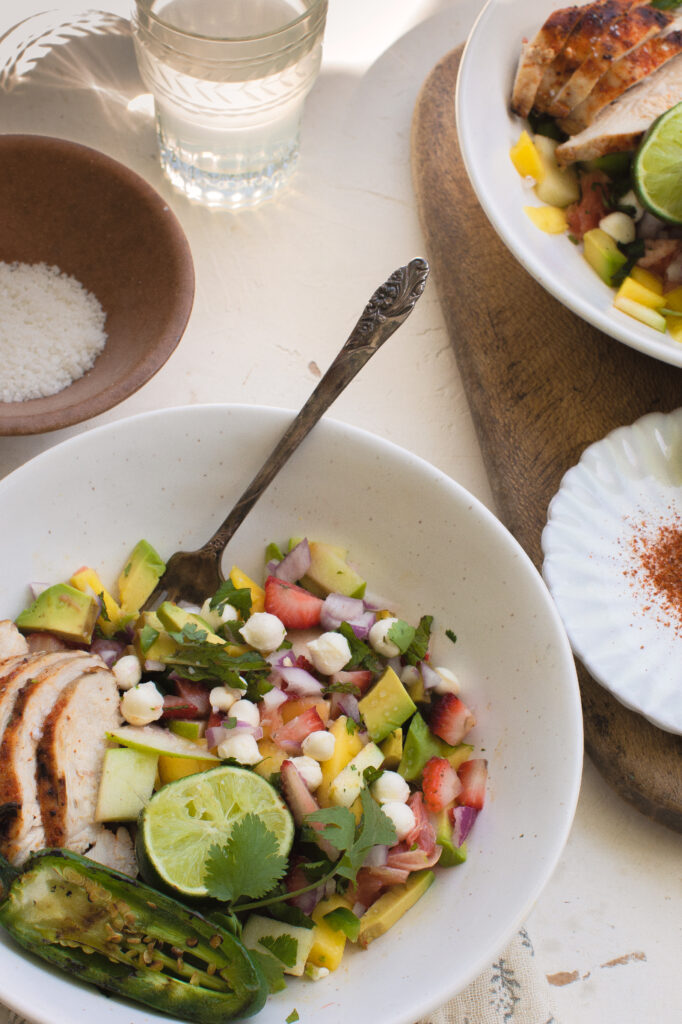 Chopped Casita Bowl
Portions: 2-4
Prep time: 15 minutes
Cook time: 20 minutes
---
Ingredients
1 avocado
1 mango
1 green apple
1 grapefruit
1 cup strawberries
1/2 red onion
1-2 jalapeños
A bunch of fresh cilantro
A bunch of fresh mint
1/2 cup bocconcini
1 lime
Salt and pepper to taste
Extra virgin olive oil
1-2 chicken breasts
Chilli lime seasoning
Directions
1. Season your chicken with the chilli lime seasoning & olive oil. (I like to use The Trader Joe's brand)
2. Grill your chicken till tender.
3. Finely chop all your fruit and vegetables, including the mint and cilantro into a large bowl.
4. Squeeze in one lime. Mix in and season with salt and pepper to taste.
5. Plate your chopped mix into individual bowls, garnish with a handful of bocconcini and a sprig of cilantro.
6. Add in your sliced grilled chicken.
7. Drizzle a splash of extra virgin olive oil to finish.
8. For an additional touch of fun, I like to add a grilled jalapeño and half a lemon for some extra zest and spice. Enjoy!