A Cranberry Kind of Morning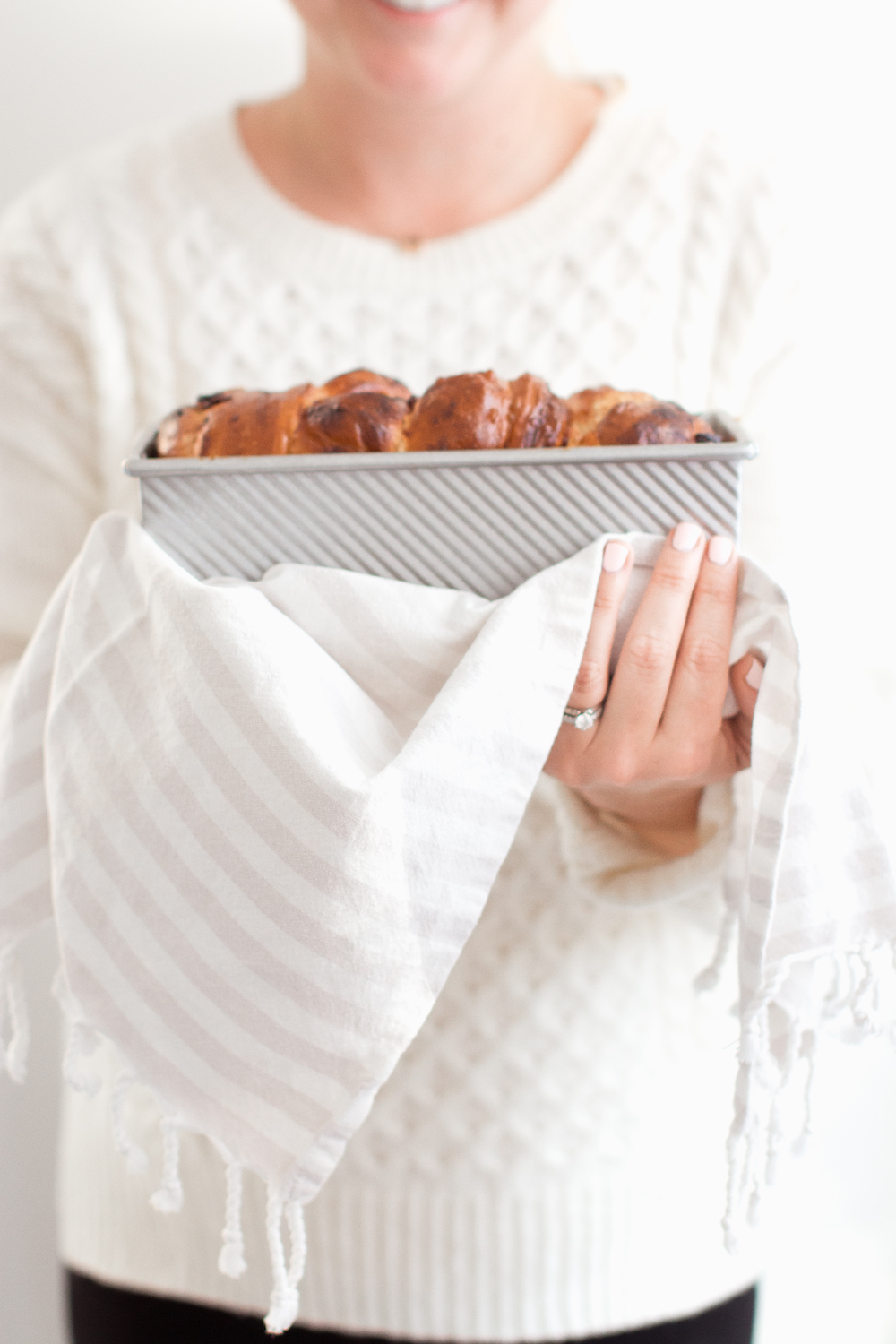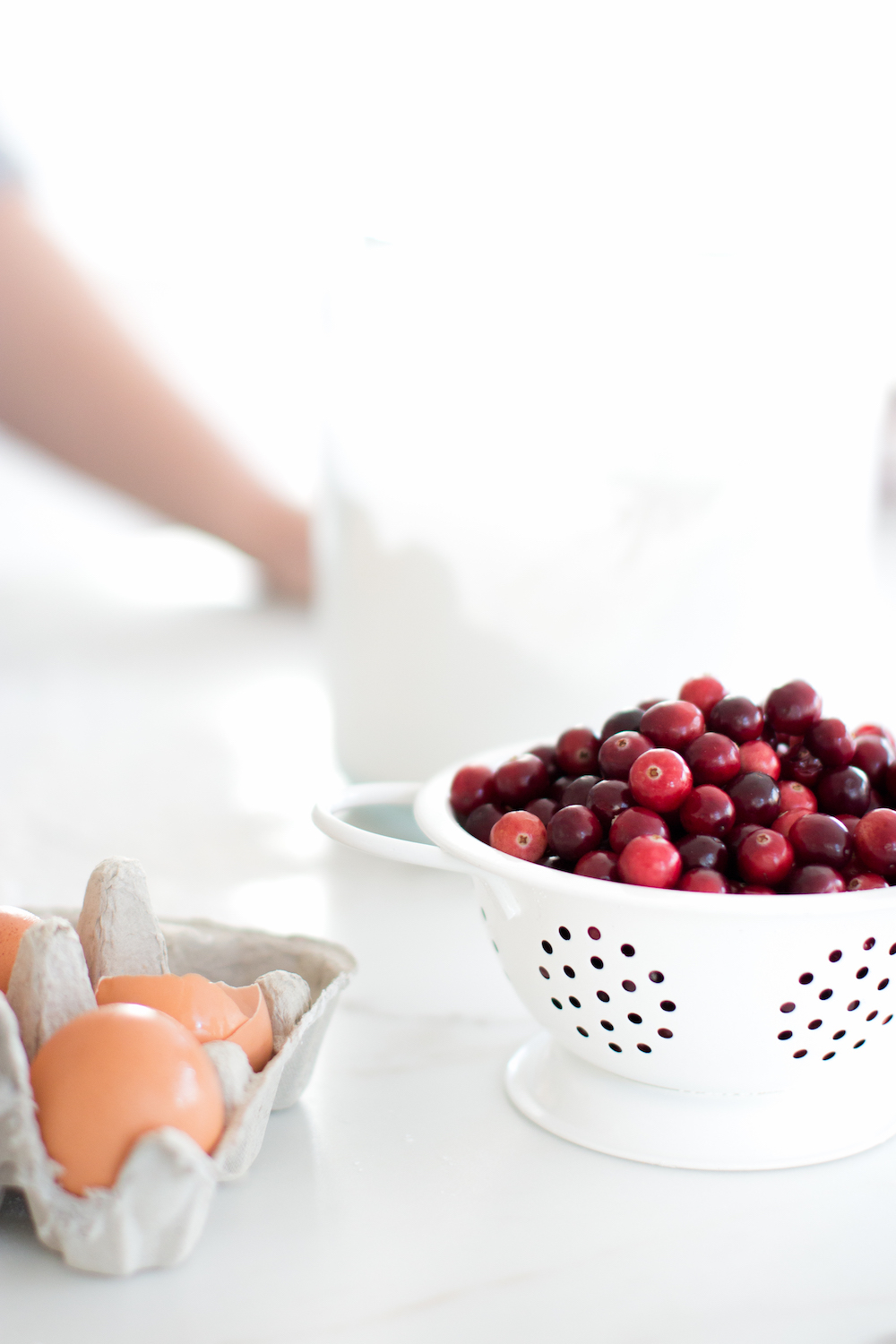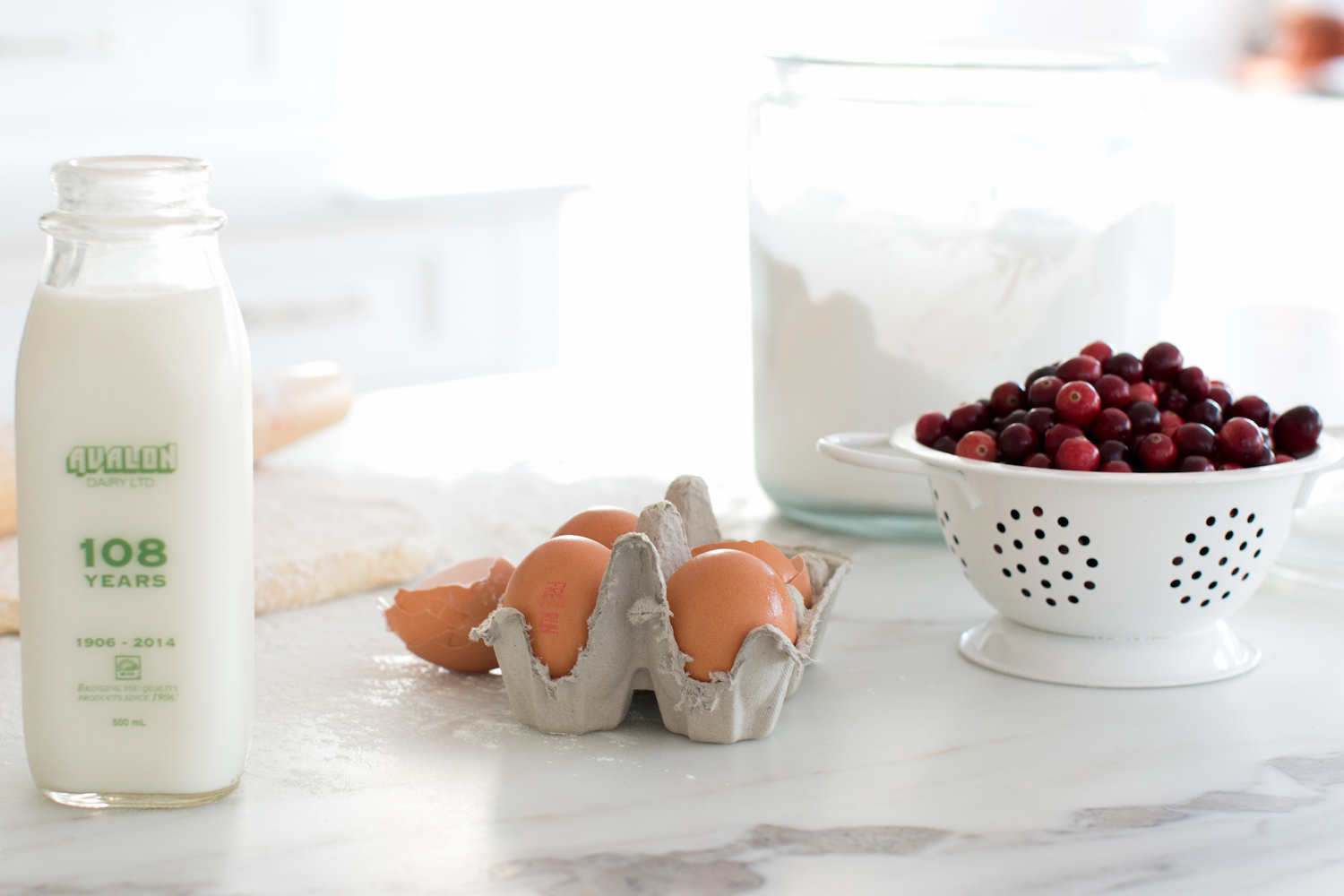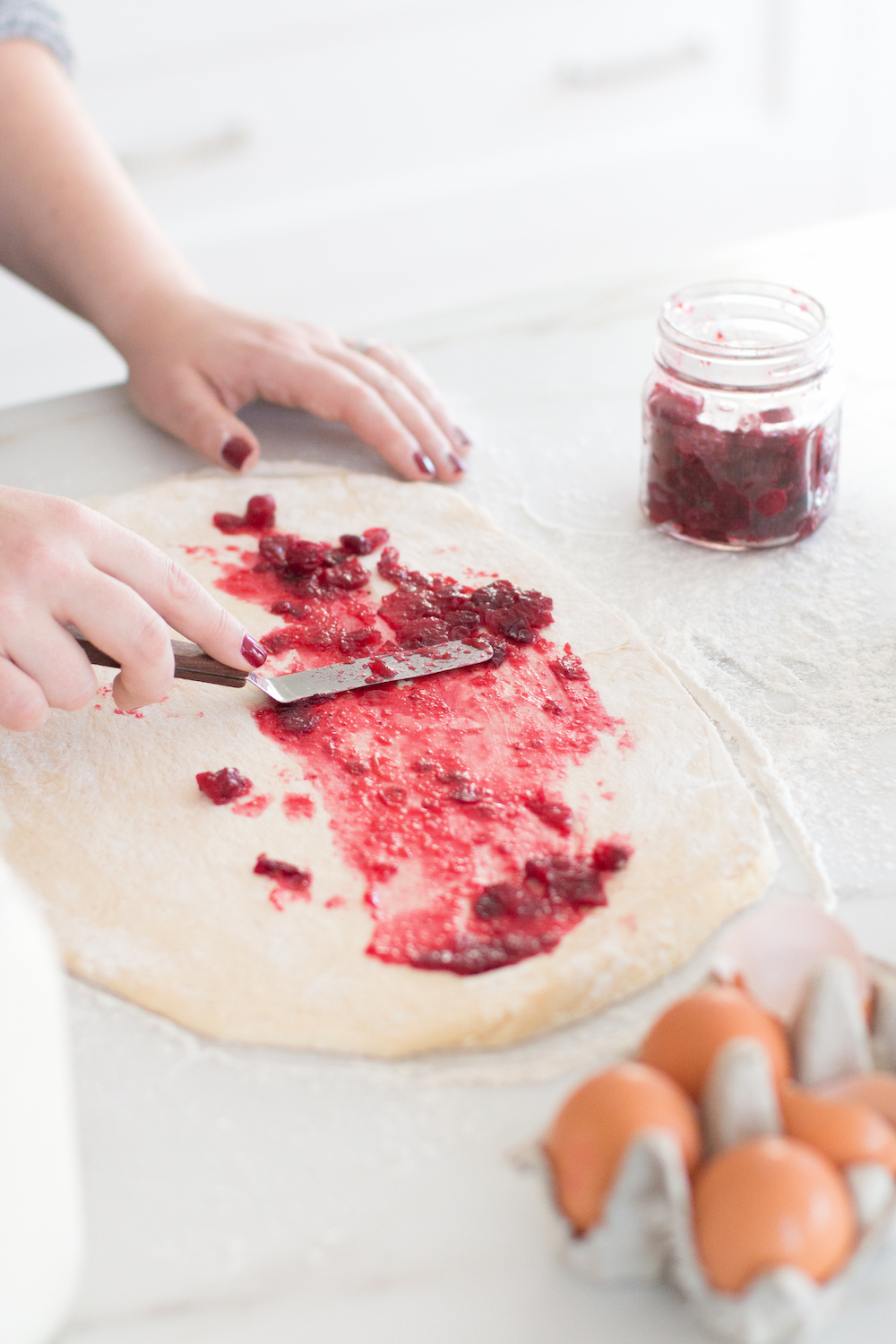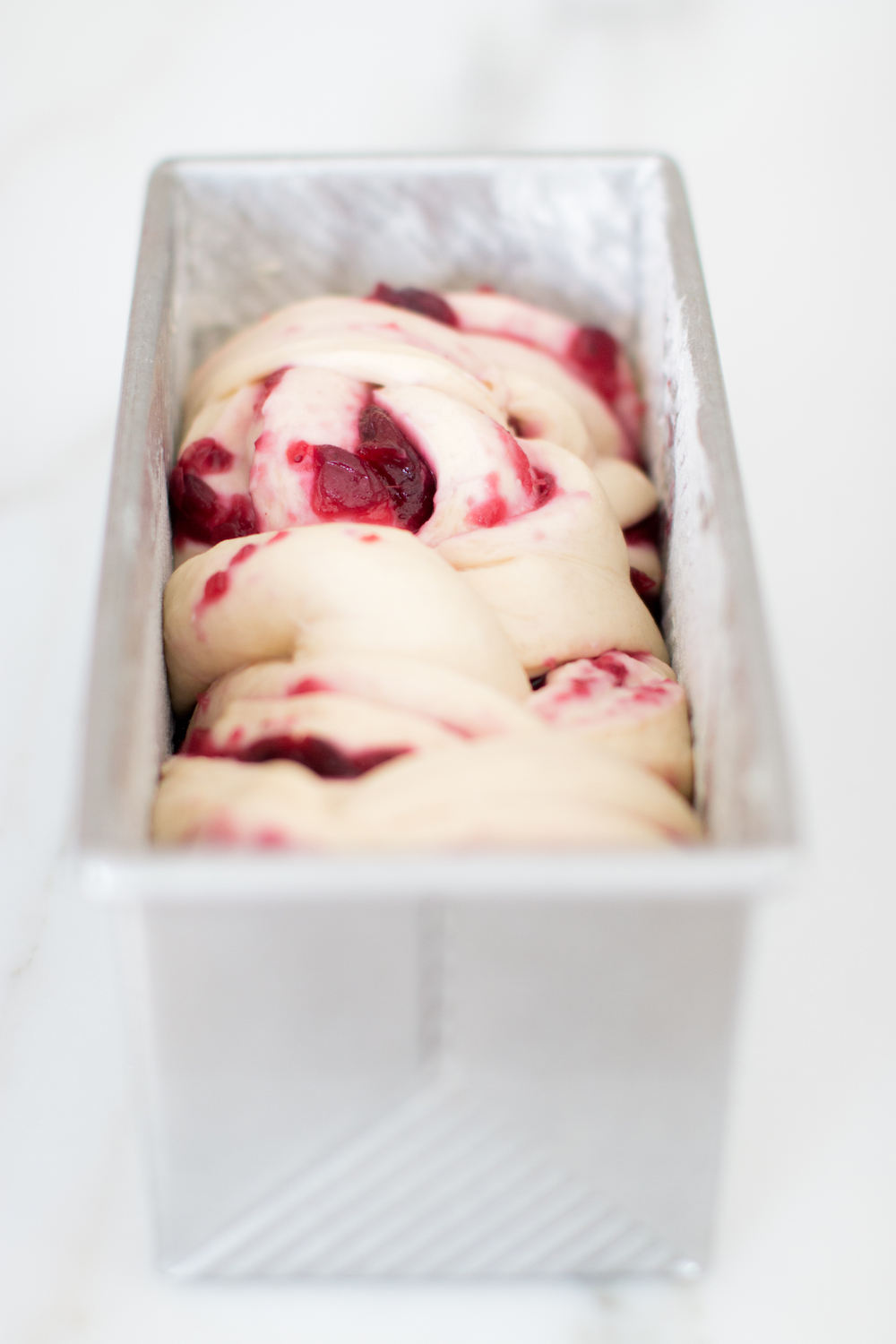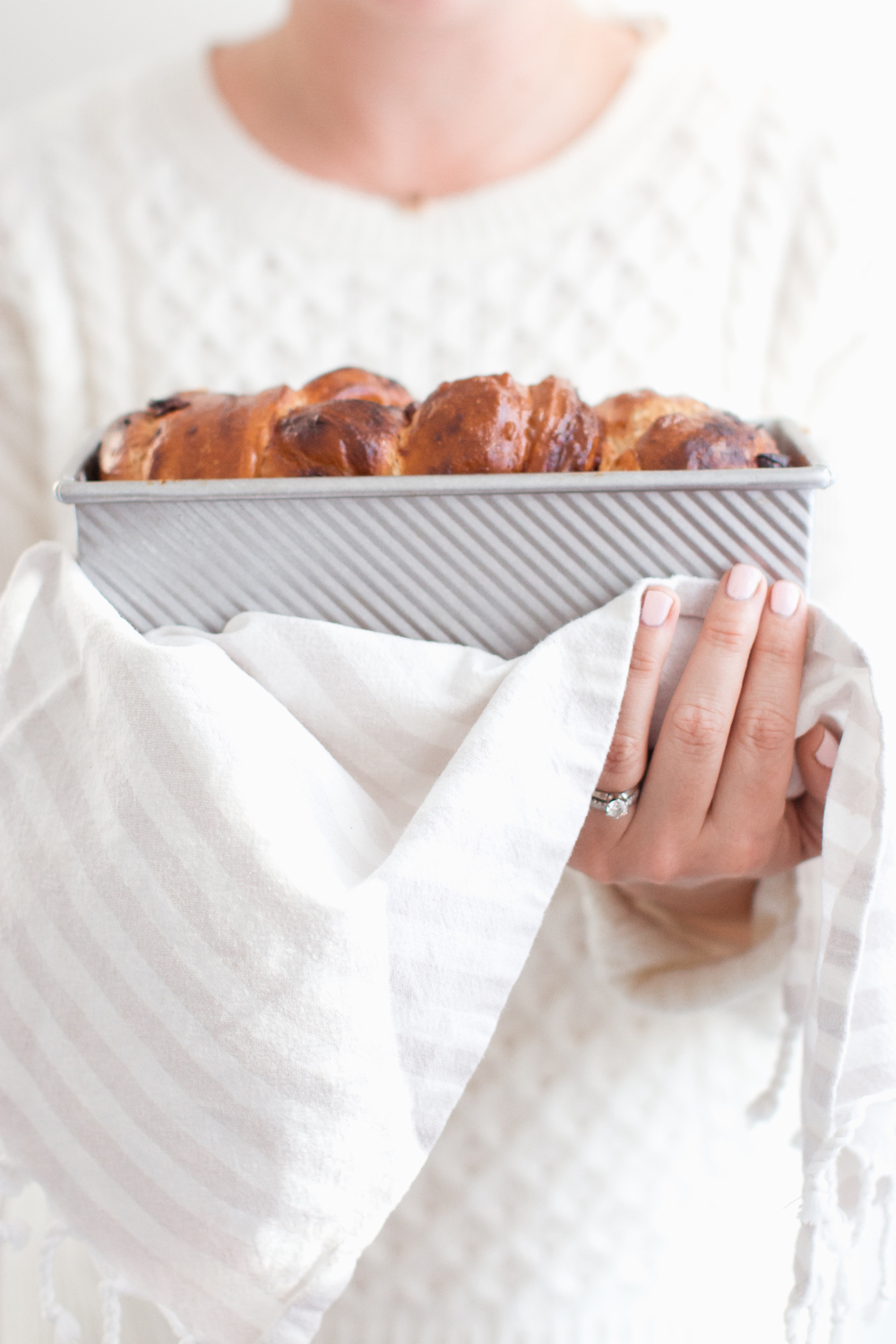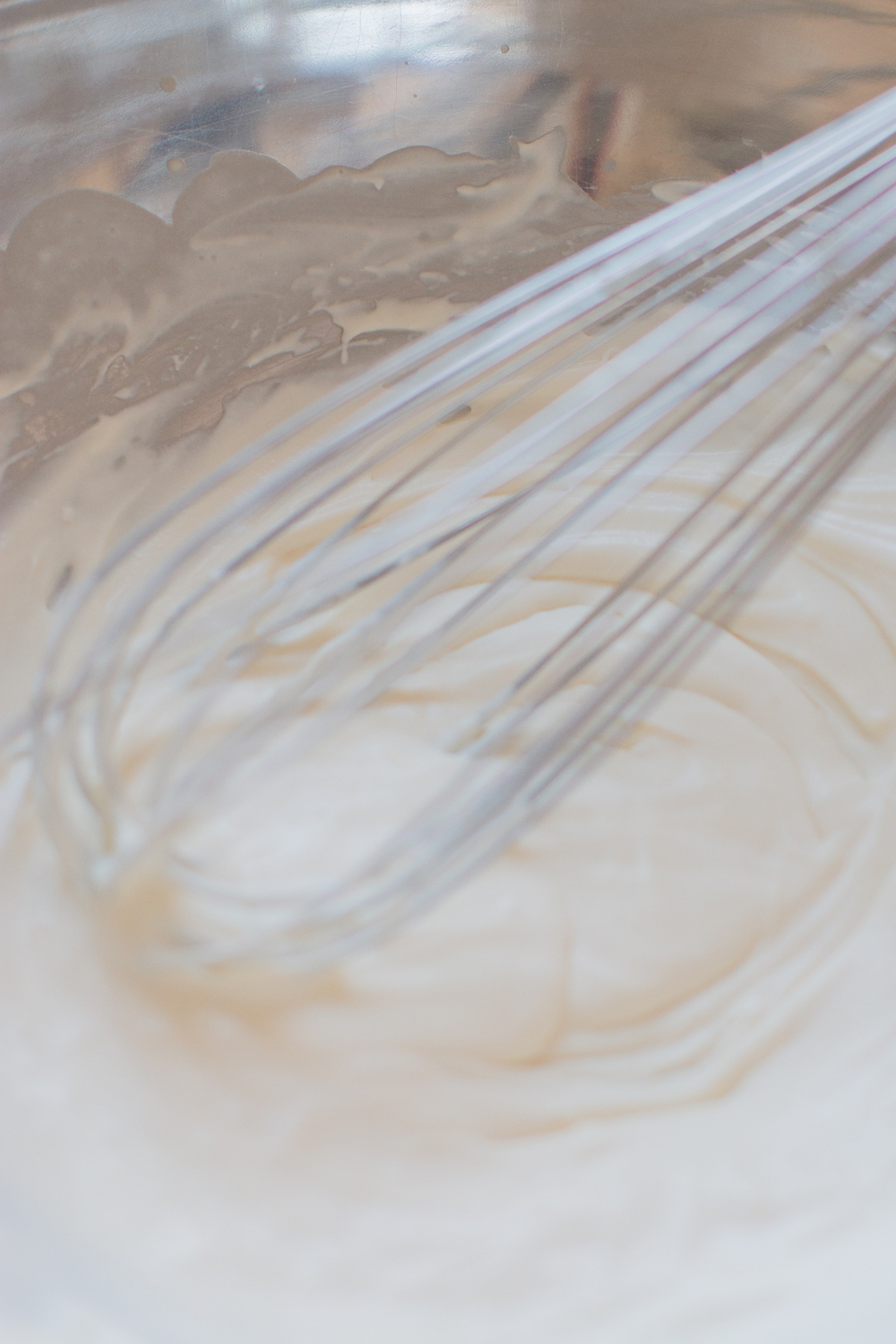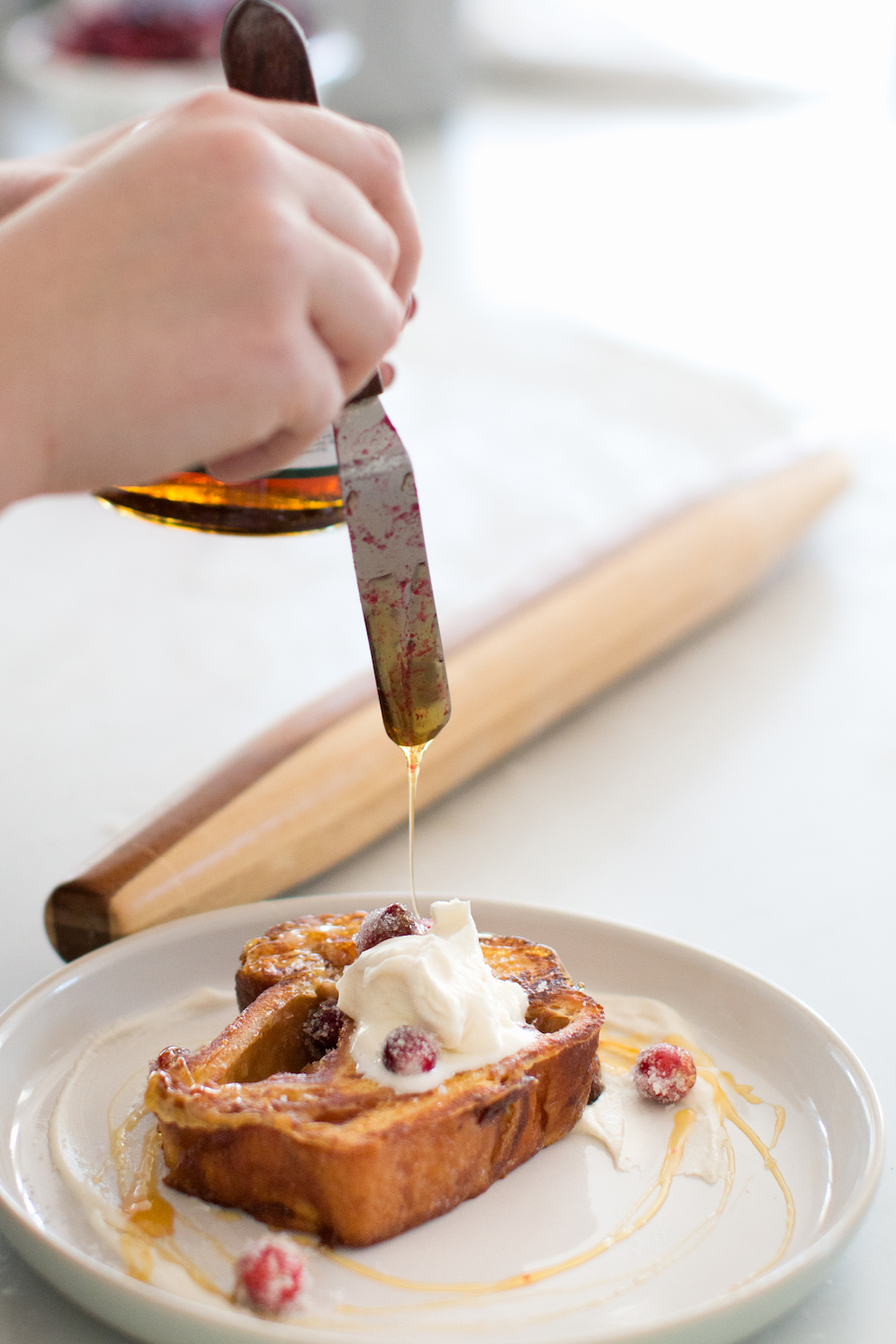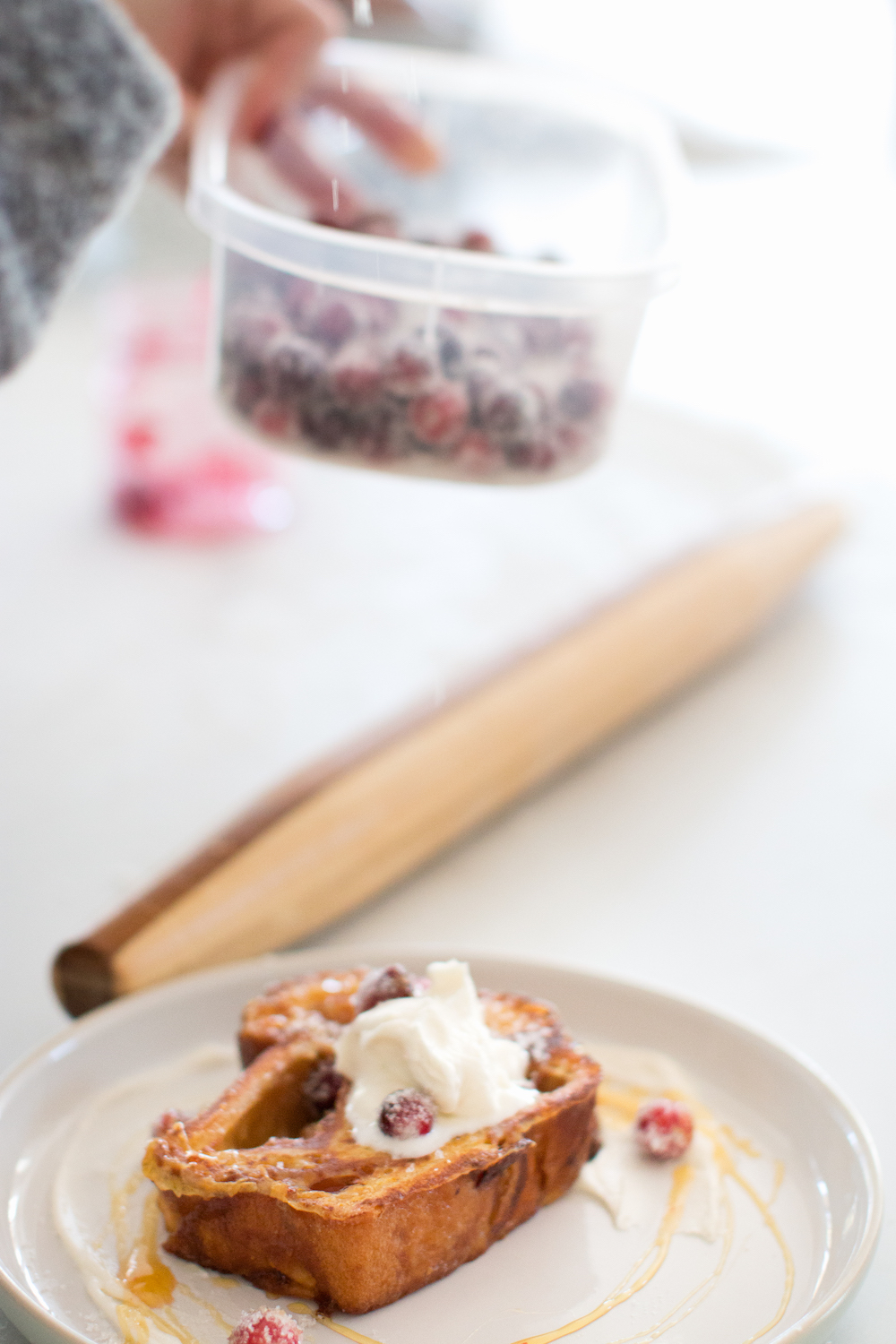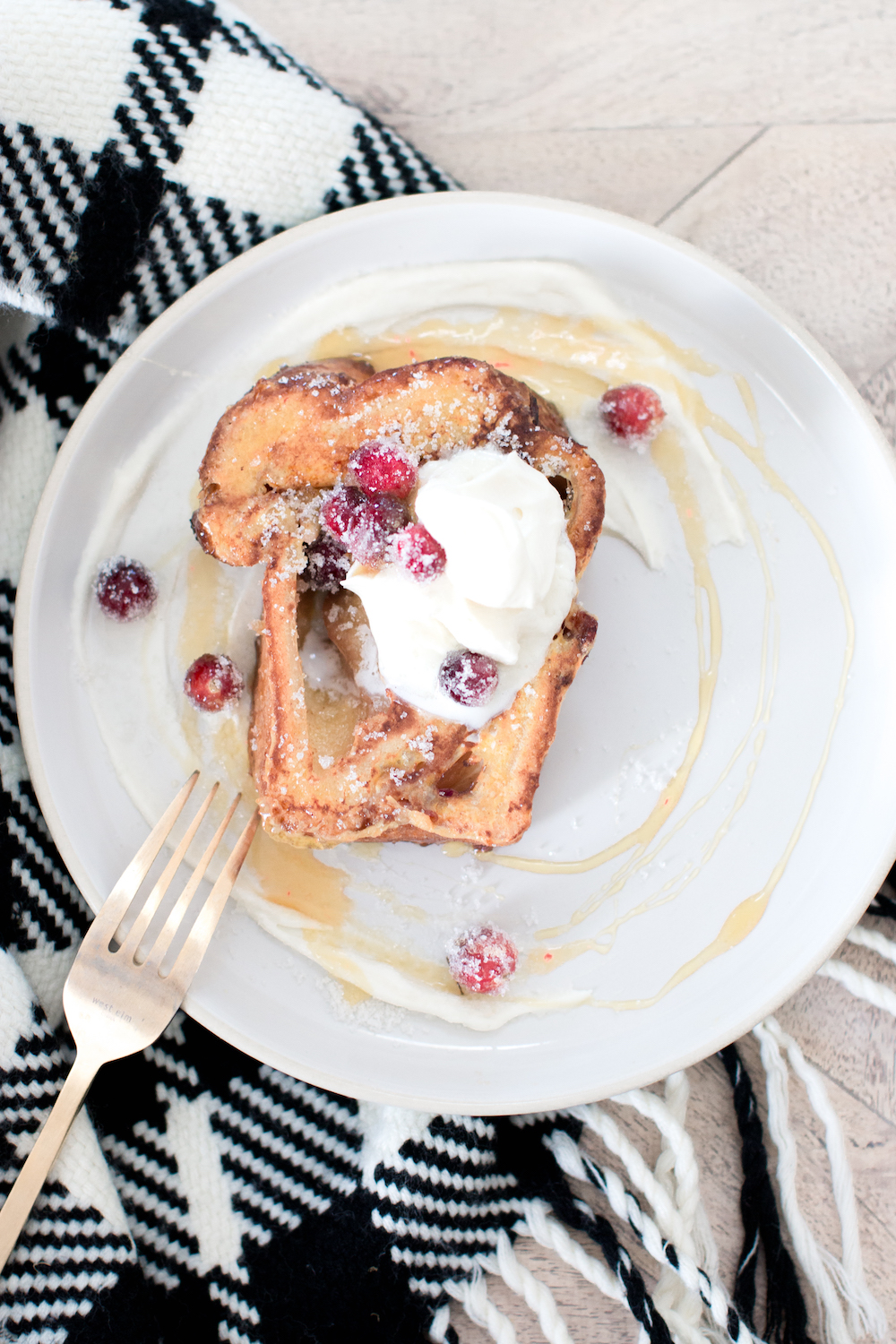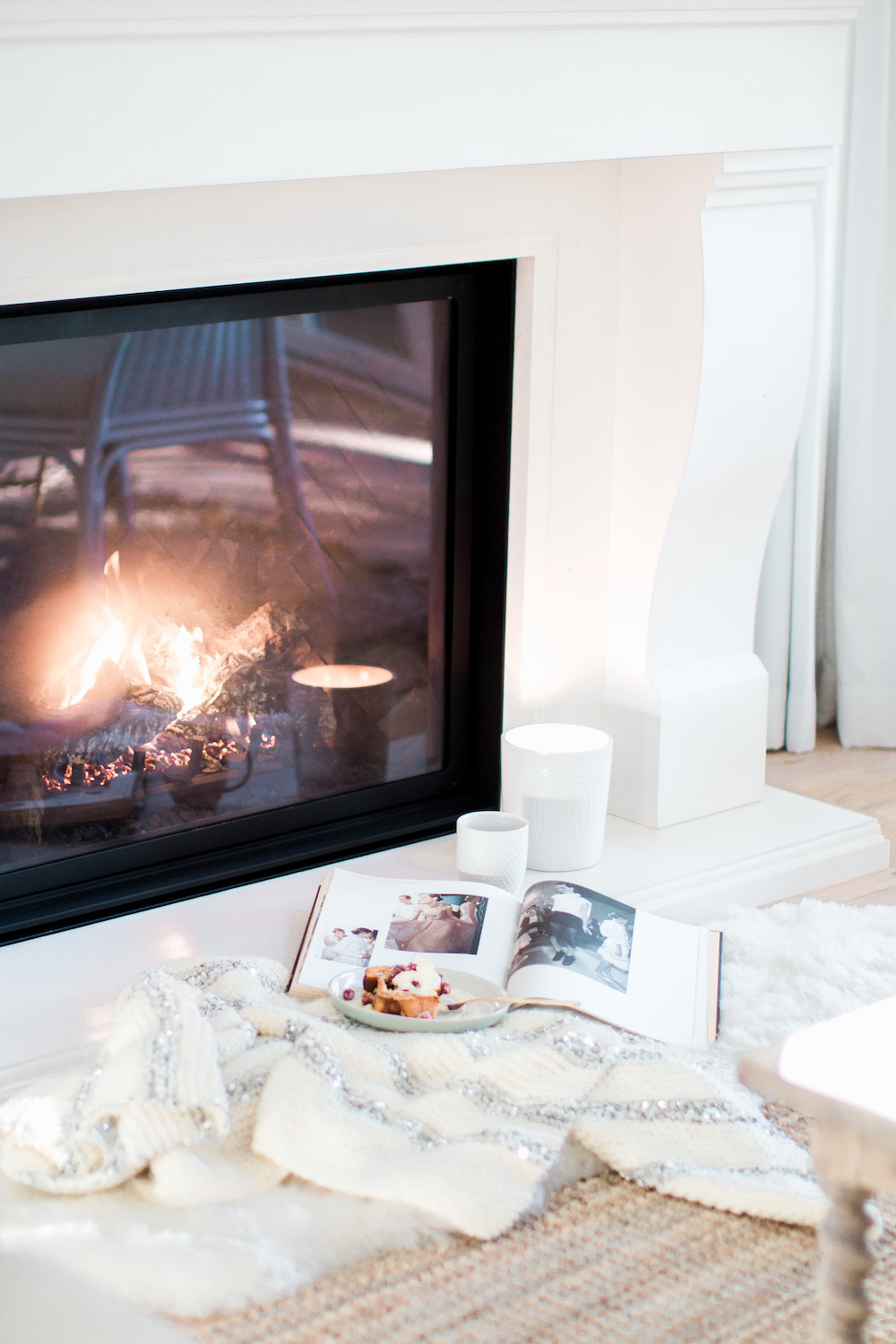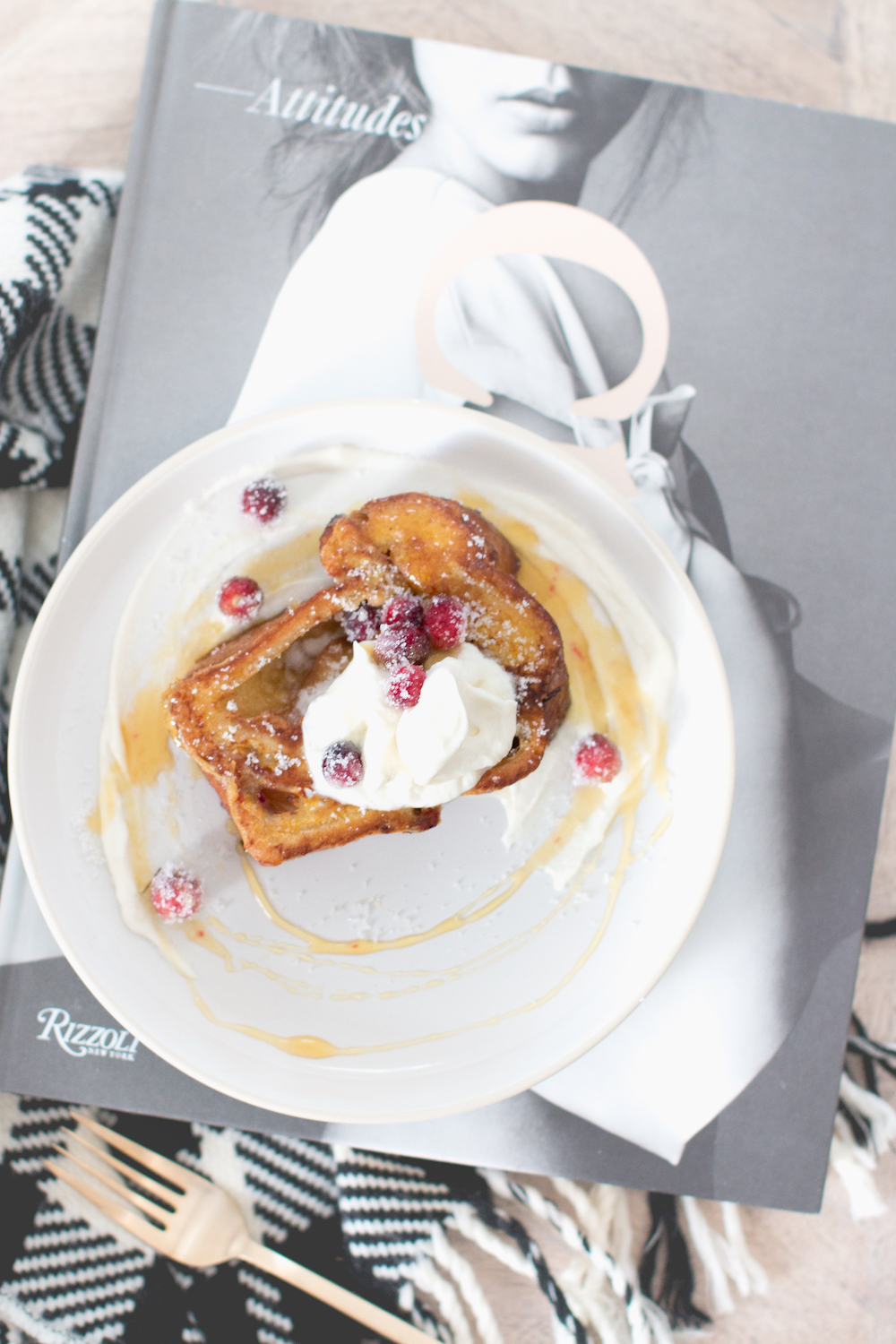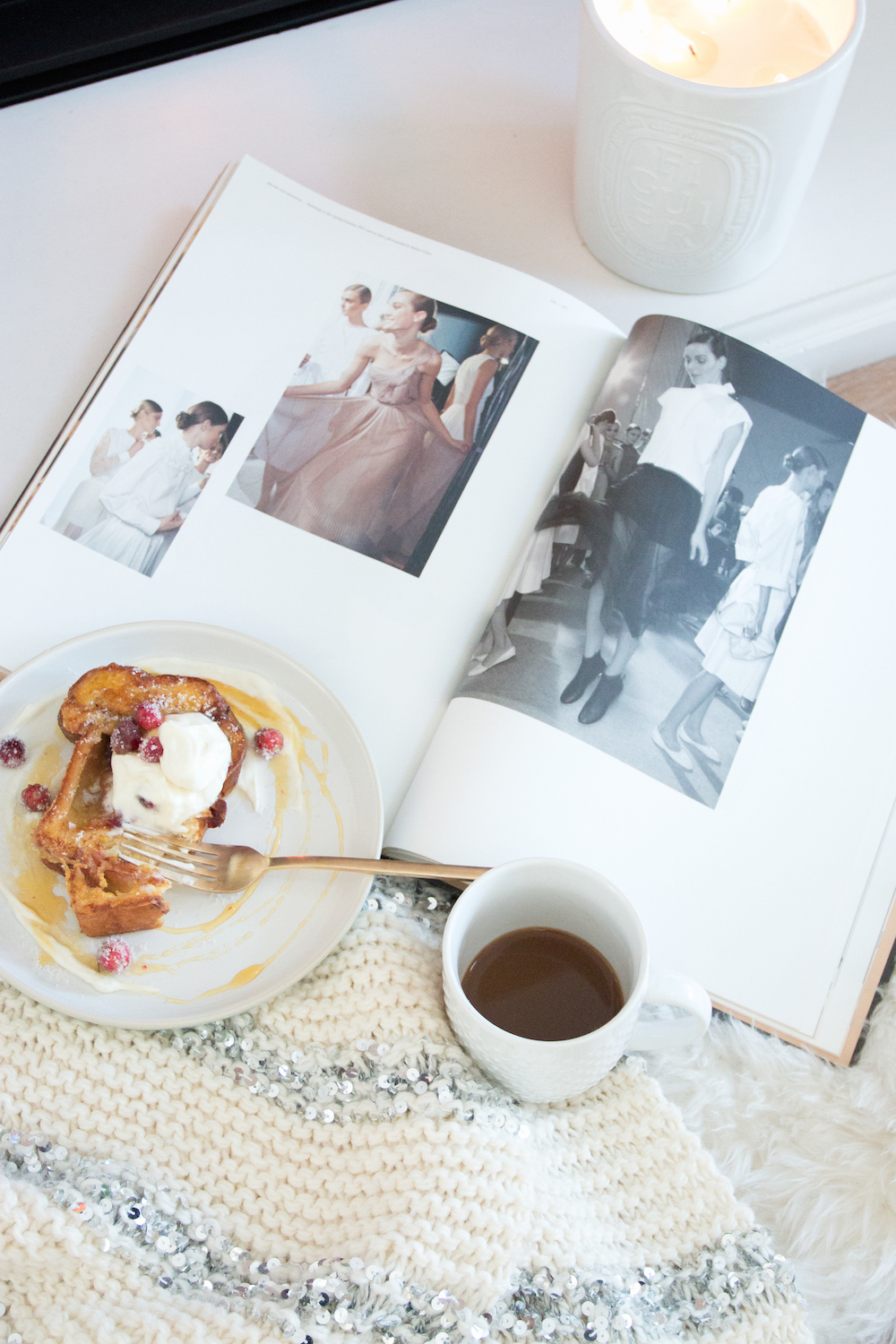 One of my my favourite weekends of the year is here! Hello Cranberry Festival!!! The main street of Fort Langley is transformed into one of the most amazing Farmer's Market you'll every attend. Seriously. Held each year on the Saturday of the Canadian Thanksgiving weekend, a true celebration of the harvest and history of the cranberry in Historic Fort Langley.
You'll find everything from fresh produce, to gorgeous floral arrangements, home made jams, pies, honey, soups and one amazing food truck street too! It's absolutely one of my favourites weekend's of the year, that I always look forward to! In excitement,  today we're sharing an amazing cranberry Swirl Brioche recipe, and a "Next-day" french toast. Simply delicious, you might want to make a few loafs! It's the perfect touch to your Thanksgiving weekend, including to bring as a hostess gift.
Wishing all my Canadian readers an amazing Thanksgiving weekend with your nearest and dearest! Can't wait for all that turkey… yum!
Cranberry Swirl Brioche
Portions: 2 loafs
Inactive time: 4 hours /overnight
Prep time: 45 minutes
Cook time 40-45 minutes
Ingredients
Brioche Dough
4 ¼ cups of bread flour (all purpose will be okay if you do not have bread flour)
1 ½ tsp. salt
1/3 cup sugar
3 large eggs at room temperature
1 cup (250ml) of whole milk
1 packet of active dry yeast (2 ¼ tsp)
1 cup of unsalted butter at room temperature cut into cubes (make sure its not to soft, if it is pop it in the fridge for 10 minutes)
Filling
1 cup of cranberry jam (store bought) (leftovers from Thanksgiving dinner)
Or you can make your own:
¾ cup of fresh cranberries
3 Tbsp. water
½ cup of sugar
Place everything in a pot and bring to a simmer, let it cook down for about 5 minutes, mash up the berries and place in the fridge until you are ready to use. Can be made a couple days in advance.
How to Make Brioche
Brioche is an enriched dough with eggs, milk, and butter, it's a luxury and may seem time consuming but all bread takes time and is totally worth all the effort. The inactive time when the dough is rising is the perfect time to get something important done, like napping. Do not be intimated by the steps, I have simply just broken them down to make the most sense. Once you master this dough you are on your way to delicious French Toast, Cinnamon Buns, Swirl Breads, Chocolate Babka, and even Burger Buns, the possibilities are endless!
1. In the bowl of a stand up mixer add your flour, sugar and salt.
2. Next in a small bowl gently heat up about ¼ of the milk and sprinkle the yeast in, mix it around and let it stand for 5 minutes until it starts to bubble up. ( the milk should be warm not hot!)
3. Mix the remaining milk and eggs together and poor them over the dry ingredients.
4. Once the yeast mixture looks bubbled up its activated and ready to add to the mixing bowl
5. Using the dough hook attachment on your mixer, mix on low speed for around 2 minutes.
6. Once the dough has formed start adding the butter cubes in (this should be done in about 4-5 steps)
7. Mix for 2 minutes in-between each addition to make sure the butter is fully incorporated into the dough.
8. Once all of the butter is incorporated your dough should look silky and be soft. If it doesn't turn off your mixer and wait a couple minutes (allowing the dough to relax) turn back on the mixer for a minute and you should have beautiful dough.
9. Lightly grease a bowl and place the dough in it, cover and let rest in a warm environment for about 1 hour (until almost doubled in size).
10. Gently Punch down the dough to let the air escape (actually gas but lets not get to technical)
11. This dough is pretty soft so at this point to make life easier you can place it in the fridge either for 30 minutes, or overnight to let it firm up.
12. On a floured surface roll out your dough to an 18×12 inch rectangle (this does not need to be perfect)
13. Spread over your cranberry preserves and starting from one end tightly roll up the dough creating a log.
14. Using a serrated knife cut the dough in half
15. If you want to do the twist like the photos, I highly suggest popping this in the freezer for about 15 minutes.
16. Grease and flour two bread tins, place each portion in the prepared loaf pan and Cover the dough with either a towel or plastic wrap.
17. Pre heat the oven to 325 F convection or 350 F non convection
18. let the brioche have its final rise, about 45-minutes (setting the loaves beside the oven should work well as it is warm)
19. Mix up 1 egg with a little bit of water and using a pastry brush, brush the tops of the loaves.
20. Bake in the pre-heated oven for around 40-45 minutes. The bread will be dark golden brown. Let it cool in the loaf tin for about 10 minutes before removing it to cool on a wire rack (lay it on its side so you don't have it fall apart on you).
This makes two loafs so freeze one or freeze both or eat it all. Or make Pumpkin French toast with it like we did!
Recipes created by MH food contributor Erin Creed.