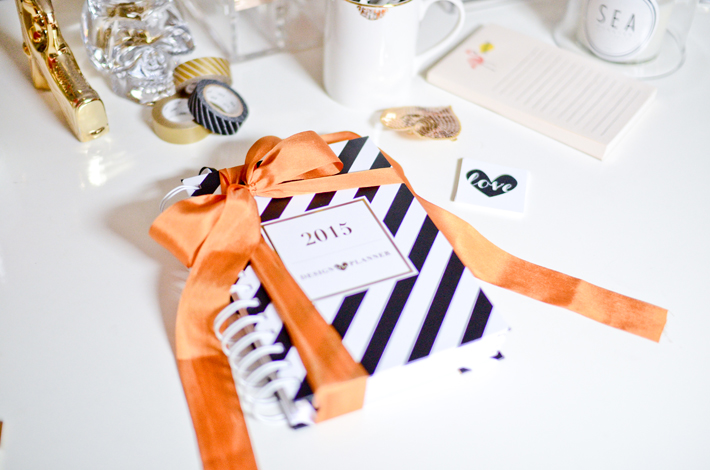 I'm so excited to share something very special with you all! Introduce you to the new "It Day Planner"- Design Love Planner! The DESIGN LOVE PLANNER is a unique day planner that is made with lots of love and designed with the modern sophisticated woman in mind by my dear friend Marissa. She's worked so hard to bring you the most functional, sturdy and gorgeous day planner! If you're like me, then you like to have everything written down right in front of you! A day planner that you can throw in your  bag and know it will look just as good and not ruined by the end of your busy day! 
I personally love the monthly budget sheet, monthly goals and hidden side pockets to keep you on top of your 'A' game! Organization at it's finest, wouldn't you say? And I mean… the black and white stripes and gold foil, such a beautiful design as well!
The planner is now available for PRE-ORDER, it is dated JAN 2015 – DEC 2015 and will ship out to you in September. Make sure you order your copy before it's too late.