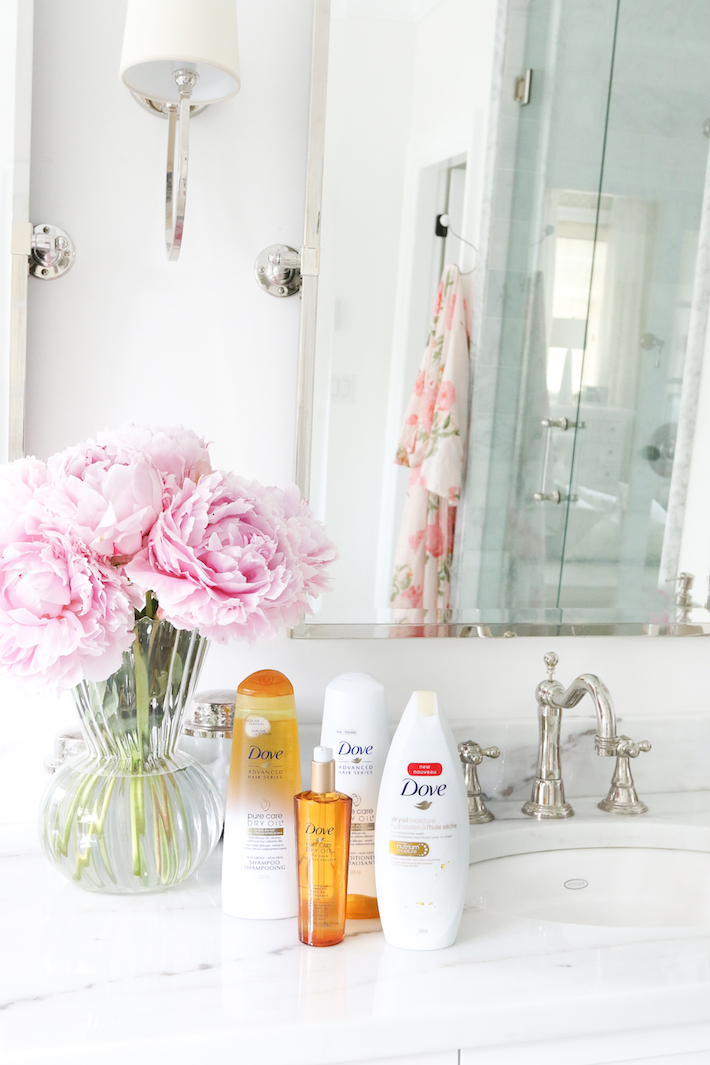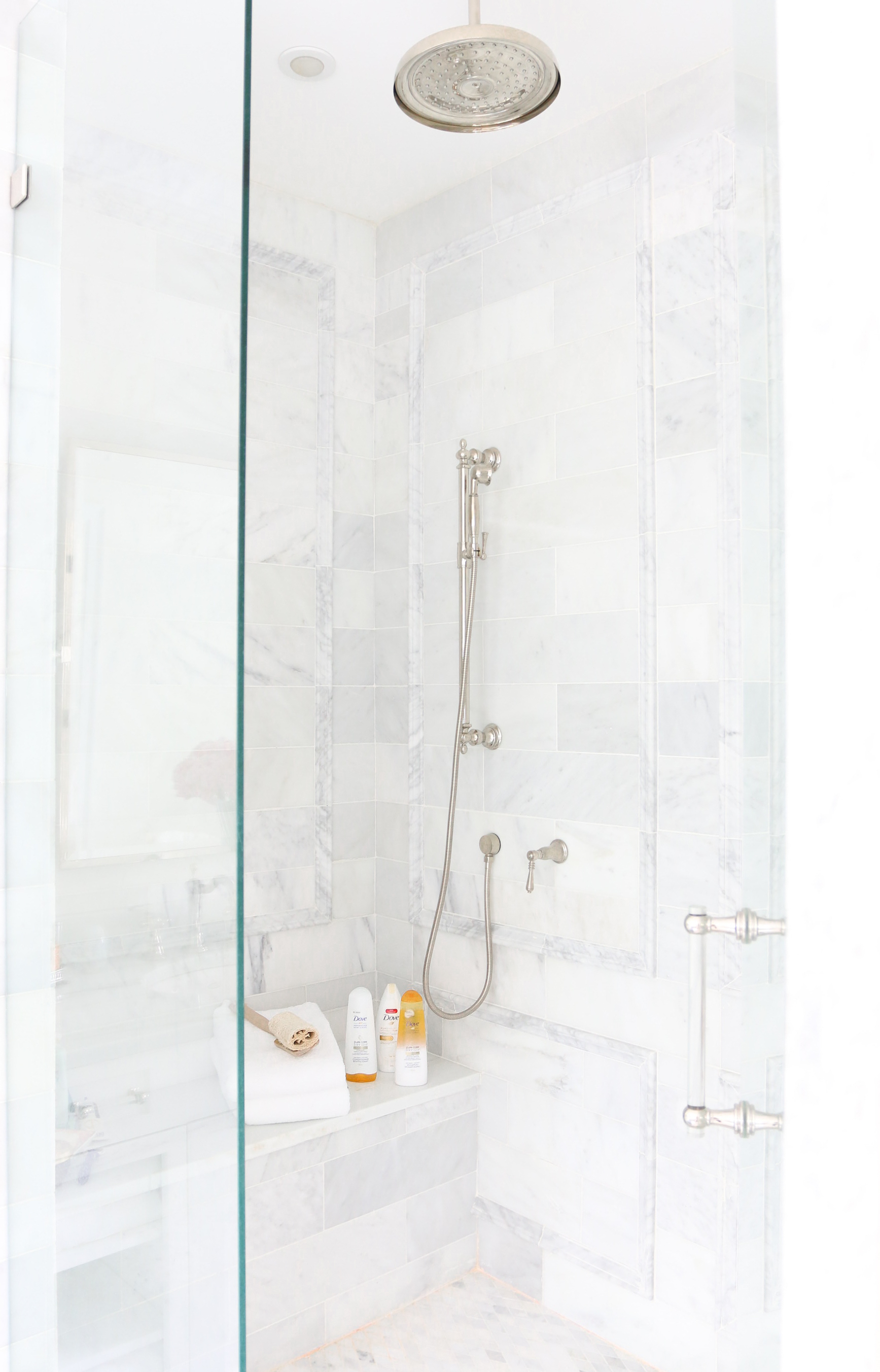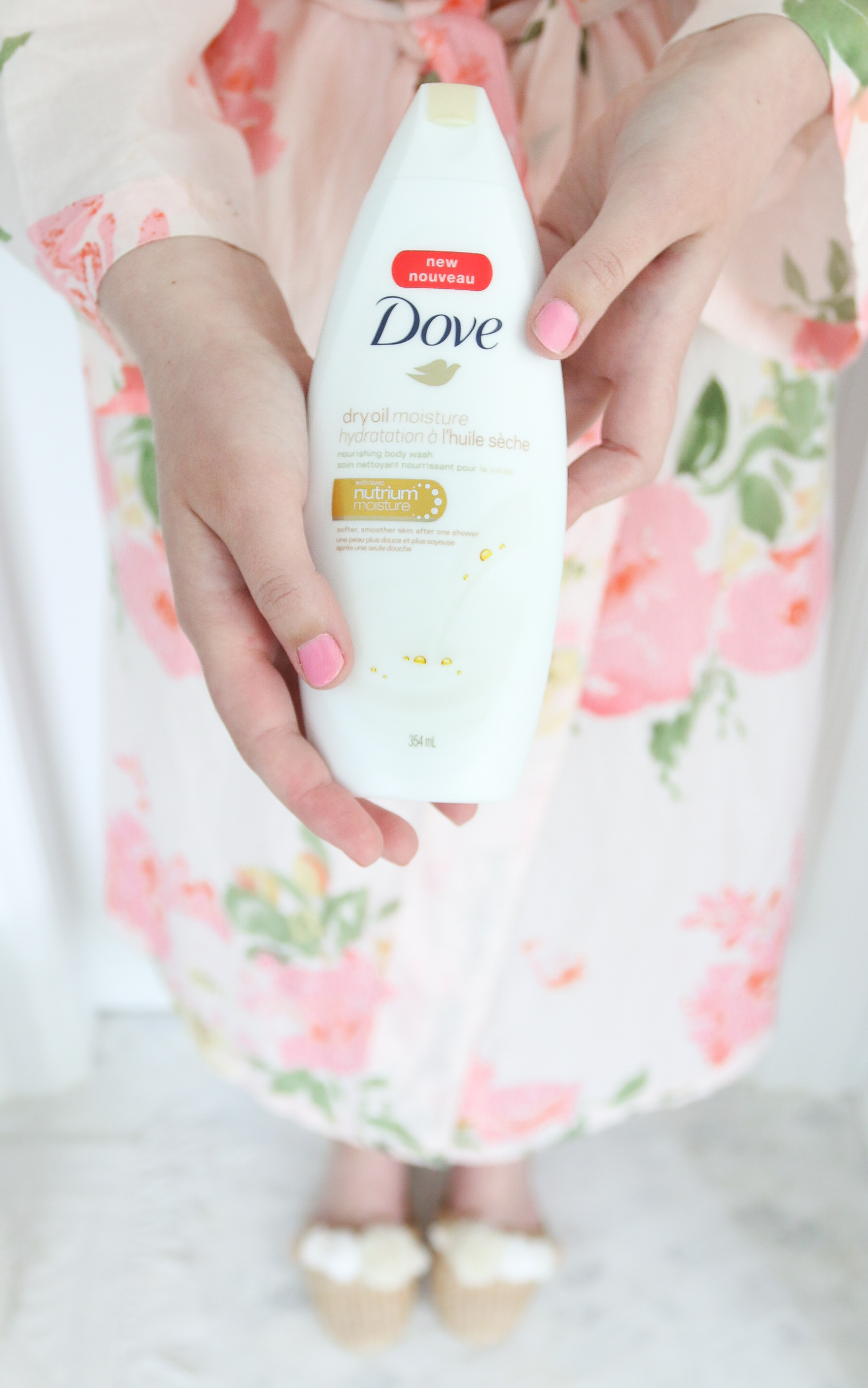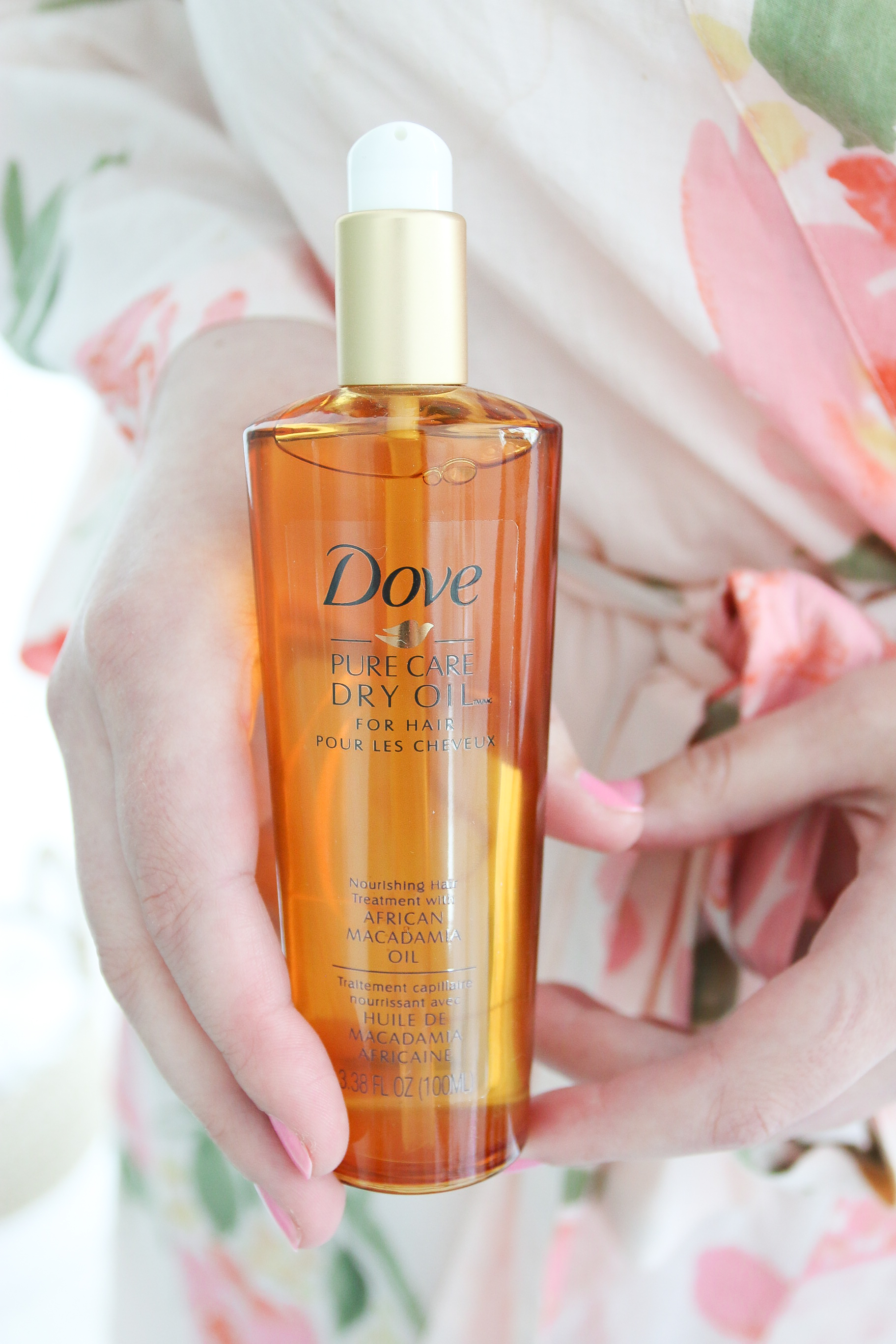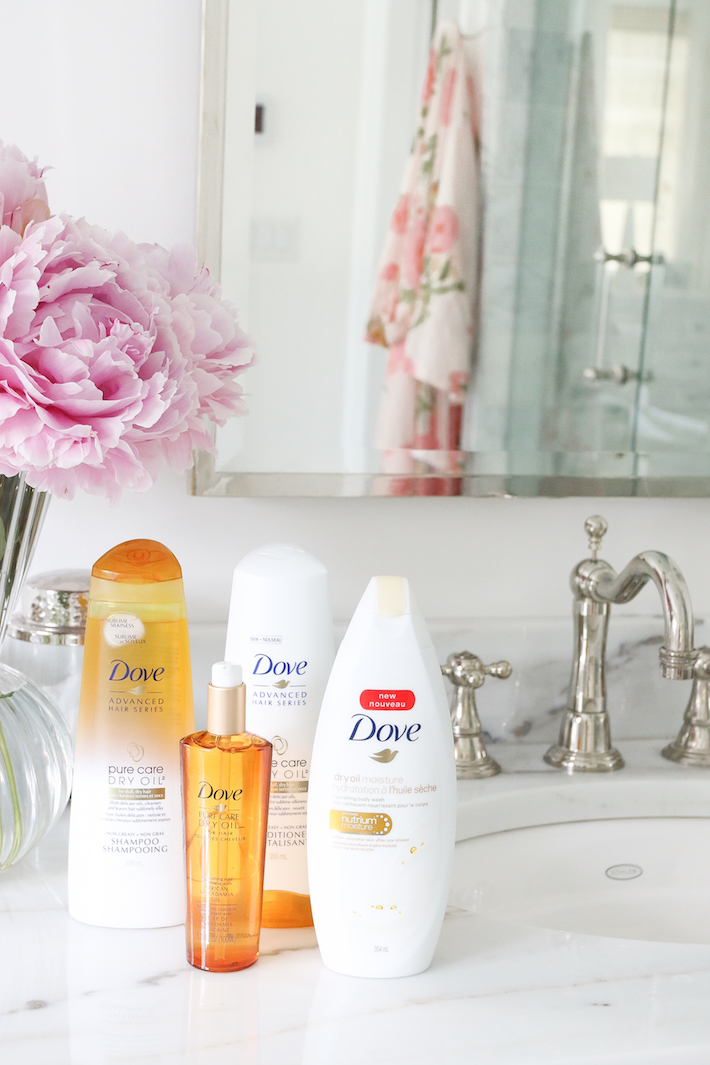 | Slippers | Robe | Mirrors | Sconces |
I am so excited that we are finally heading out of the winter months and into warm, summer weather! Couldn't be more ready for long sunny beach days, picnics, and outside adventures.  Unfortunately, my skin and hair is less than ready, as winter has made them dry. I have always loved Dove and was thrilled when they sent me some oil infused products that would give me the softer, smoother, pre-winter Monika skin I've been longing for. It also helps to protect skin from the summer heat! I was excited for the chance to try the Dove Dry Oil Moisture Body Wash and the Dove Pure Care Dry Oil hair collection, which includes: Shampoo, Conditioner and Dry Oil.
This body wash has a blend of Moroccan Argan oil, which gently moisturizes and made my skin smoother and softer after the first shower.  I also added Dove Pure Care Dry Oil Shampoo and Conditioner to my shower routine.  These are both infused with African Macadamia Oil, which sounded amazing (and it's silicone-free!). I love the way the shampoo is so gentle and the conditioner detangles my hair even after a busy day with the my kiddies and a trip to the gym!  After getting out of the shower, I added Dove Pure Care Dry Oil to my hair, which is made up of natural ingredients and is paraben free (how great is that?!) for a finishing touch of nourishment.
The post was sponsored by Dove, all comments and opinions are my own.