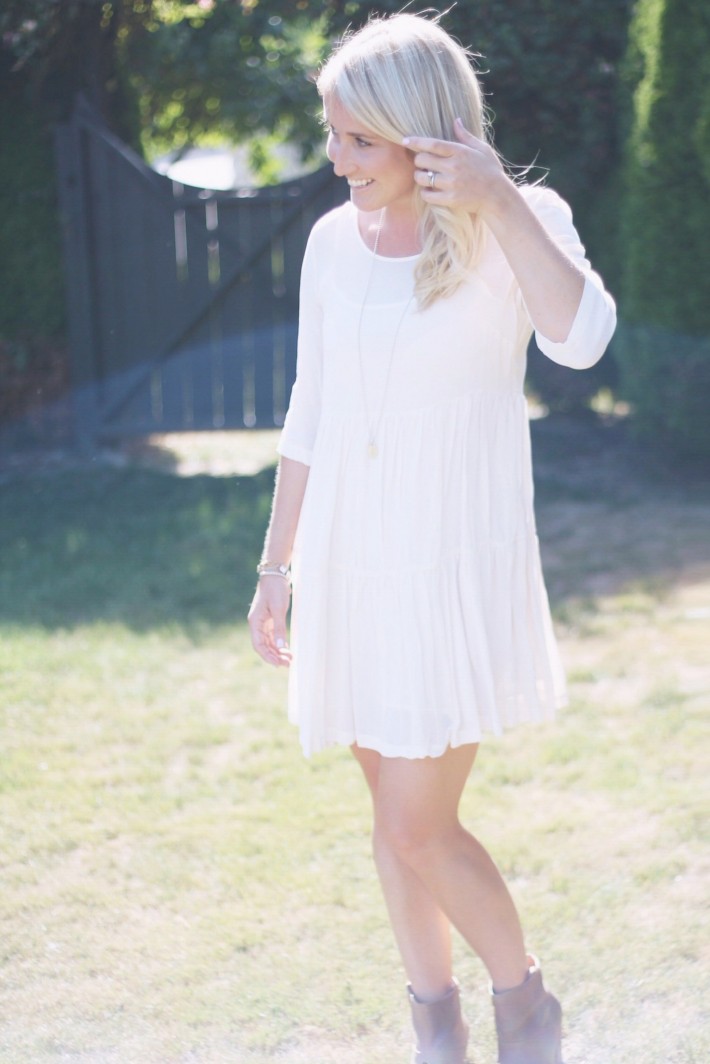 I love this time of year! (Minus the part that summer is almost over) But wearing loose white boho dresses and booties is my kind of look!
I wore this outfit yesterday and had so many complements on how easy and cute this look is. All you need is a cute dress, some cute booties for fall and you're set!
I also got my hair done yesterday. And by "done" I mean an in salon smoothing treatment 'Discipline' by Kerastase! (IG photo here) It is suppose to take away all frizz and prevent any ugly humidity reaching your locks! Stay tuned, I'll be posting more about the new amazing line- including use at home products soon! But I love it already, can't to share more results and my experience with the products in an upcoming blog post!
Have a wonderful last long- weekend of summer!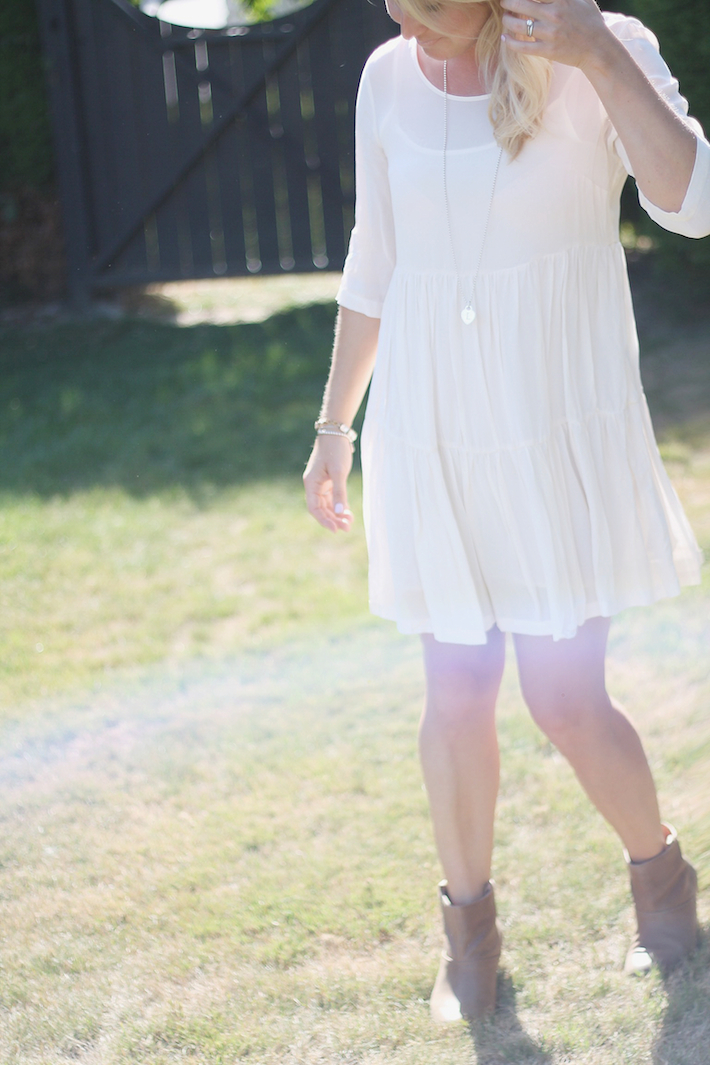 -SHOP BOHO DRESSES & BOOTIES-