As the leaves begin to change and the air turns crisp, it's time to transition your outdoor spaces into cozy autumn havens. Fall planters are an excellent way to celebrate the season's vibrant colors and textures. Year after year I receive questions about what I plant in my seasonal planters, so I'm going to share all the details this fall season! In my Fall Planting Guide, I'll show you how to create stunning fall planters using a delightful array of plants, from mums and rosemary to Japanese Anemones and more. Let's dive into the world of autumn gardening and make your home's exterior a showcase of seasonal beauty!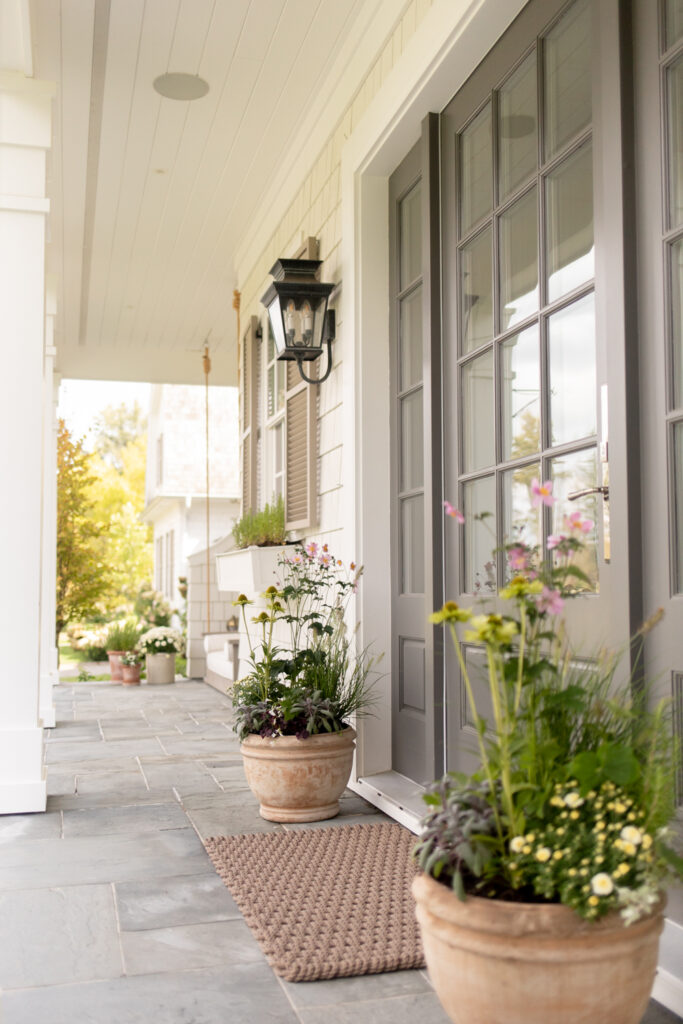 Start with taller plants in the center! The Hameln Fountain Grass adds a whimsical element to your fall planter with its fluffy, bottlebrush-like flowers and green foliage that turns golden in autumn. The Japanese Anemone's (anemones – windflowers) delicate, graceful flowers will bring elegance to your fall planter. Introduce a touch of green to your fall planter with the 'Green Jewel' coneflower (echinacea purpurea). Its unique lime-green petals and bold dark centers create a stunning focal point.
Surround them with lower-growing options like Charmed Wine (oxalis hybrid), Heather Calluna (calluna vulgaris) and Purple Sage (salvia purpurea) to add more depth and contrast to your planter.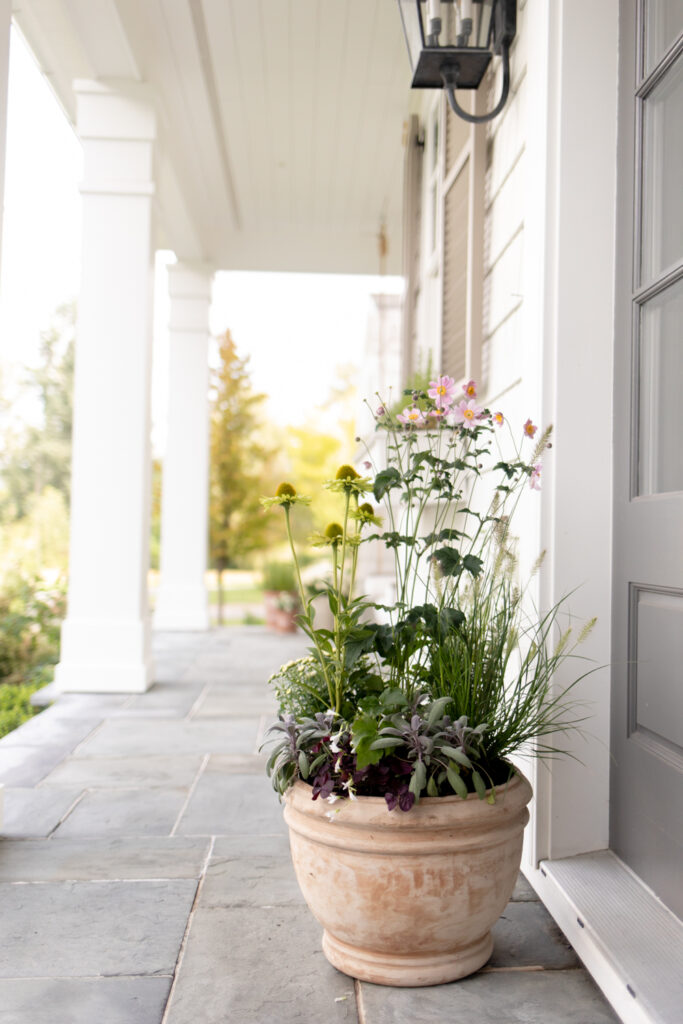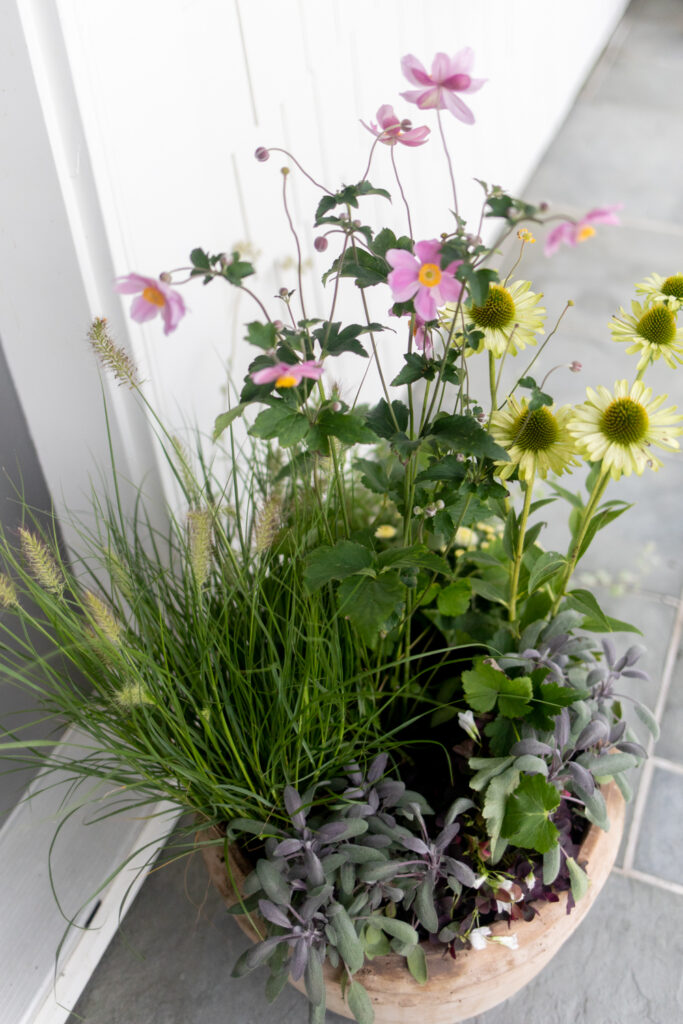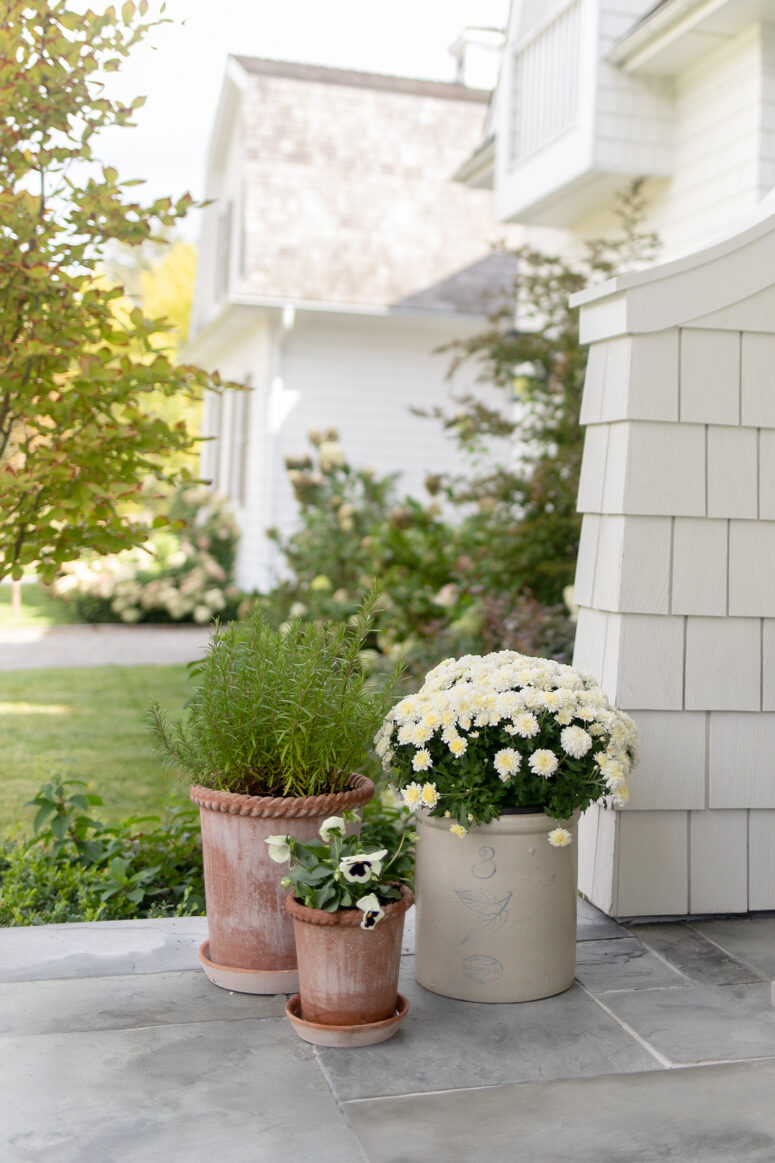 Swiss Giants Silverbride (pansy) features striking silver-gray foliage and vibrant purple-blue flowers, making it an ideal choice to add contrast and sophistication to your fall planter. The full, rounded blooms of Mums (chrysanthemums) will provide an instant touch of fall to your outdoor decor. Not only does Rosemary (salvia rosmarinus) add a fragrant touch to your planter, but it also offers a unique contrast with its evergreen foliage. This aromatic herb complements the autumnal colors and can be used in your culinary adventures throughout the season.
Whether you're decorating your front porch, patio, or balcony, these arrangements will add a touch of autumnal charm to your outdoor spaces. So, grab your gardening gloves and let's celebrate fall in style!
Purchase our Garden & Landscape Guide for more in-depth details and answers to our most commonly asked landscape and gardening questions for every season!
Shop The Post