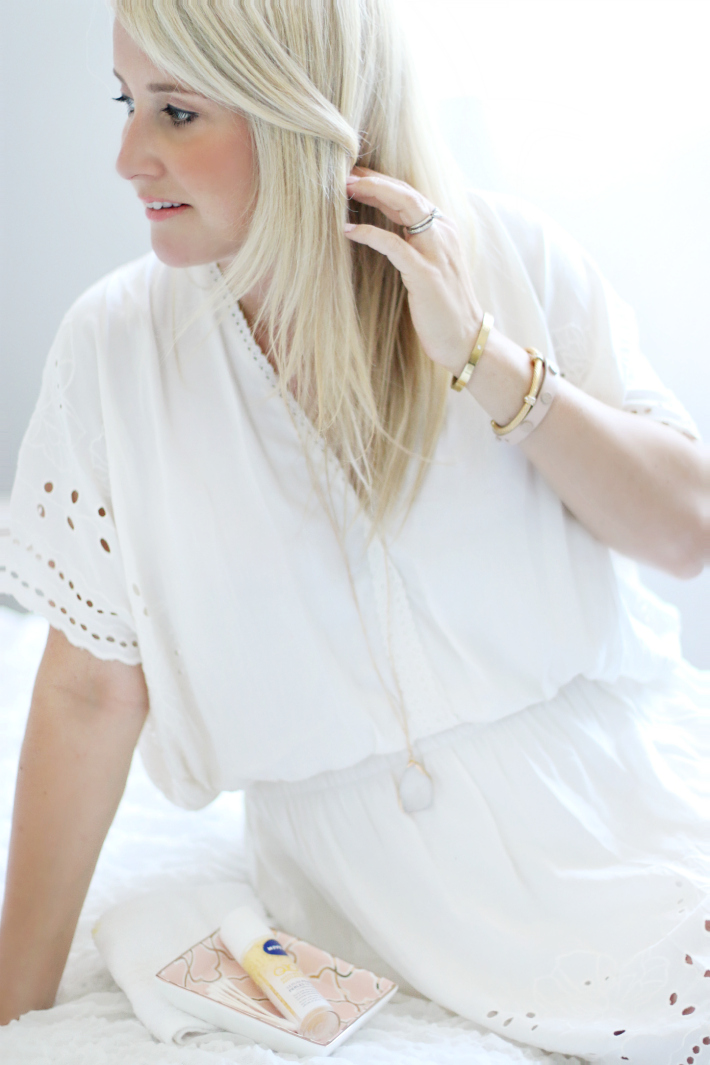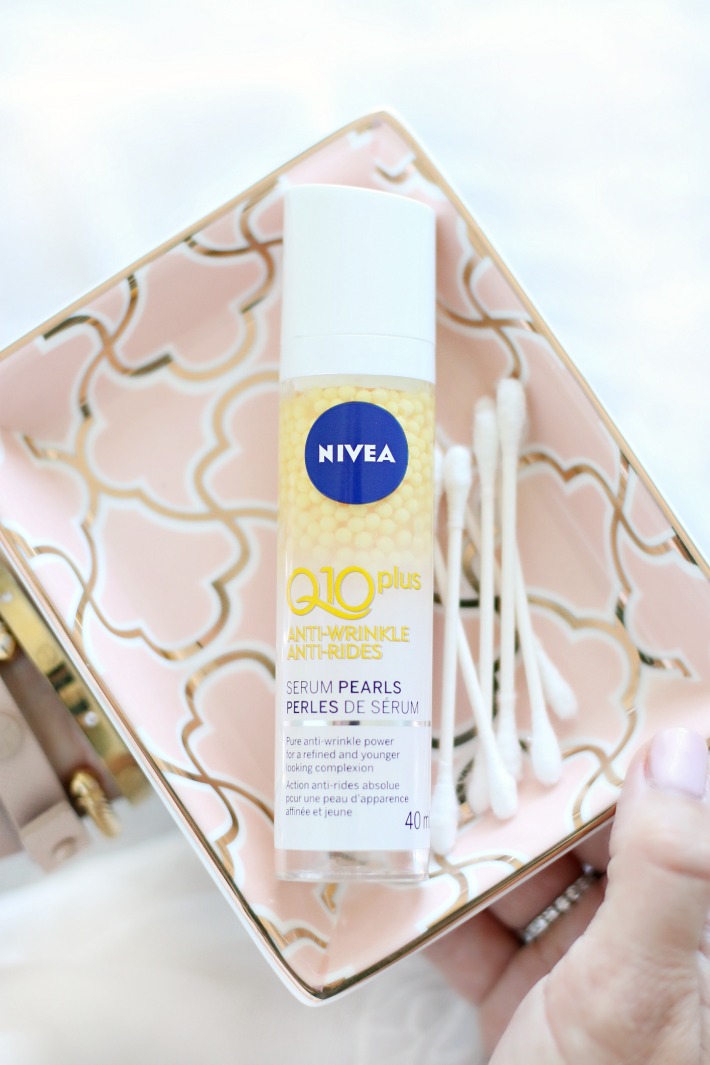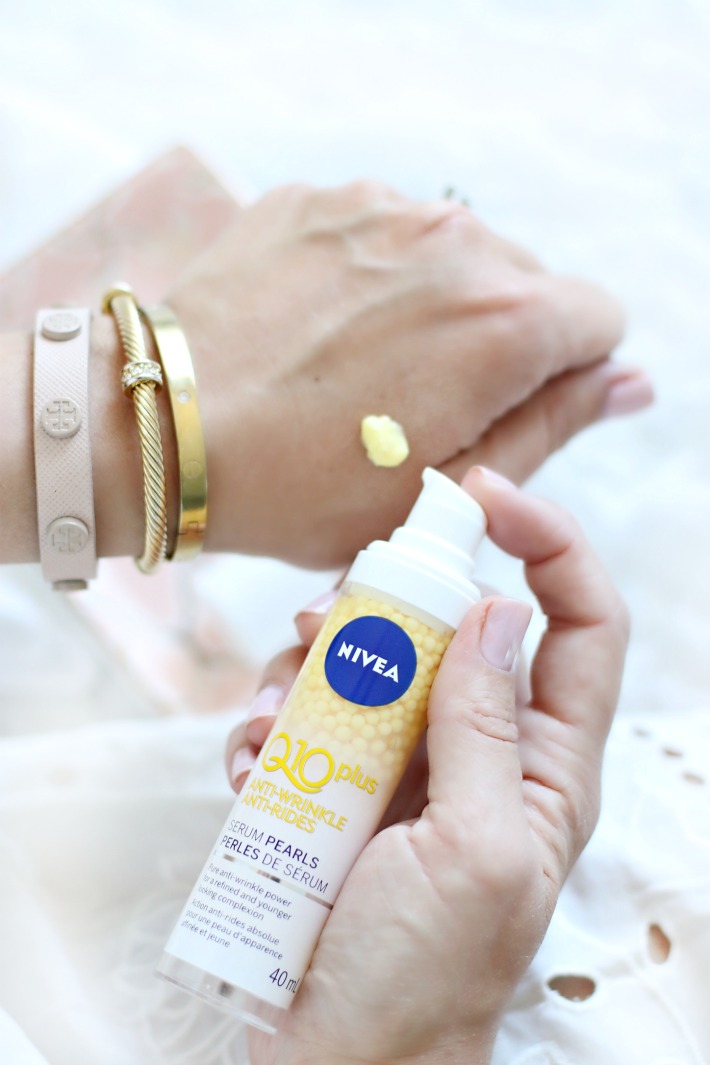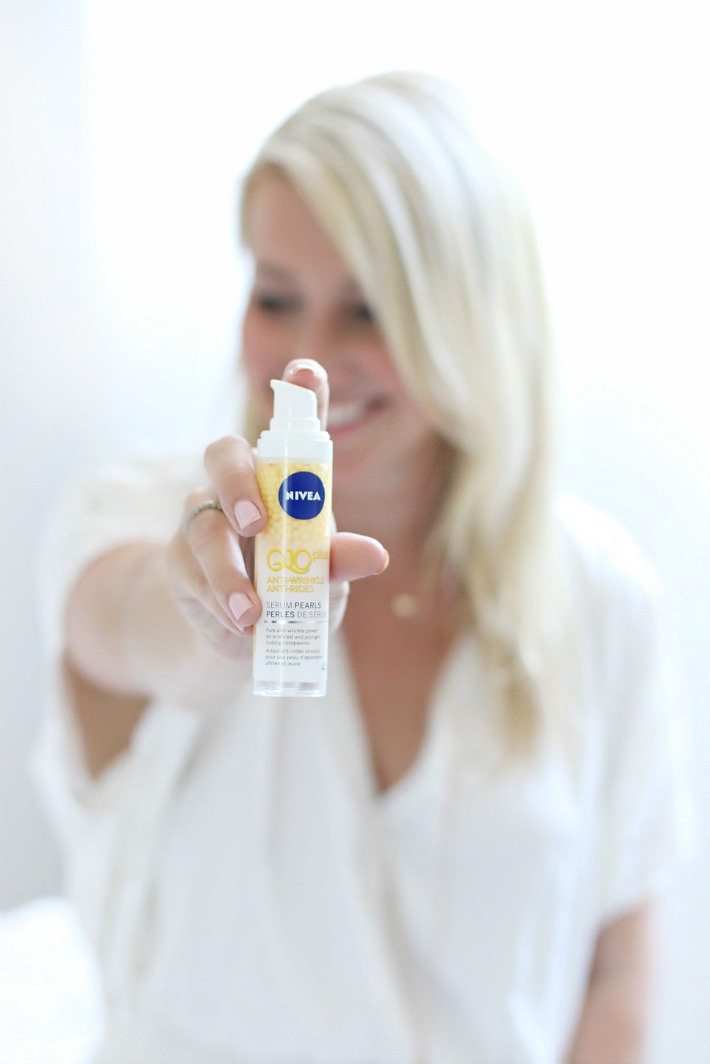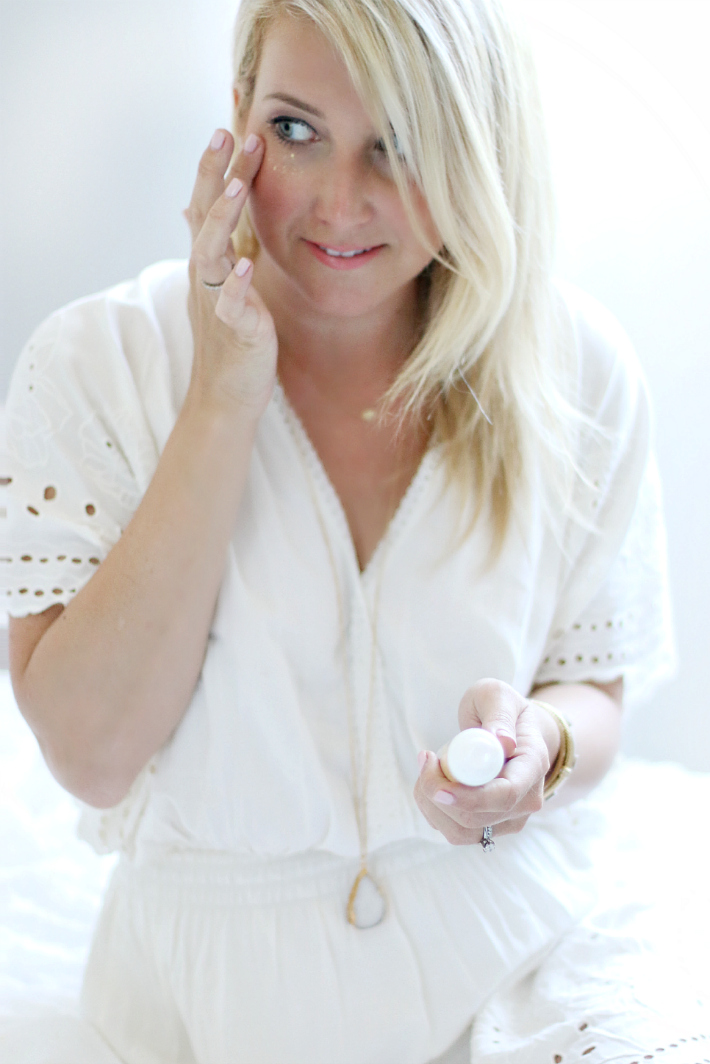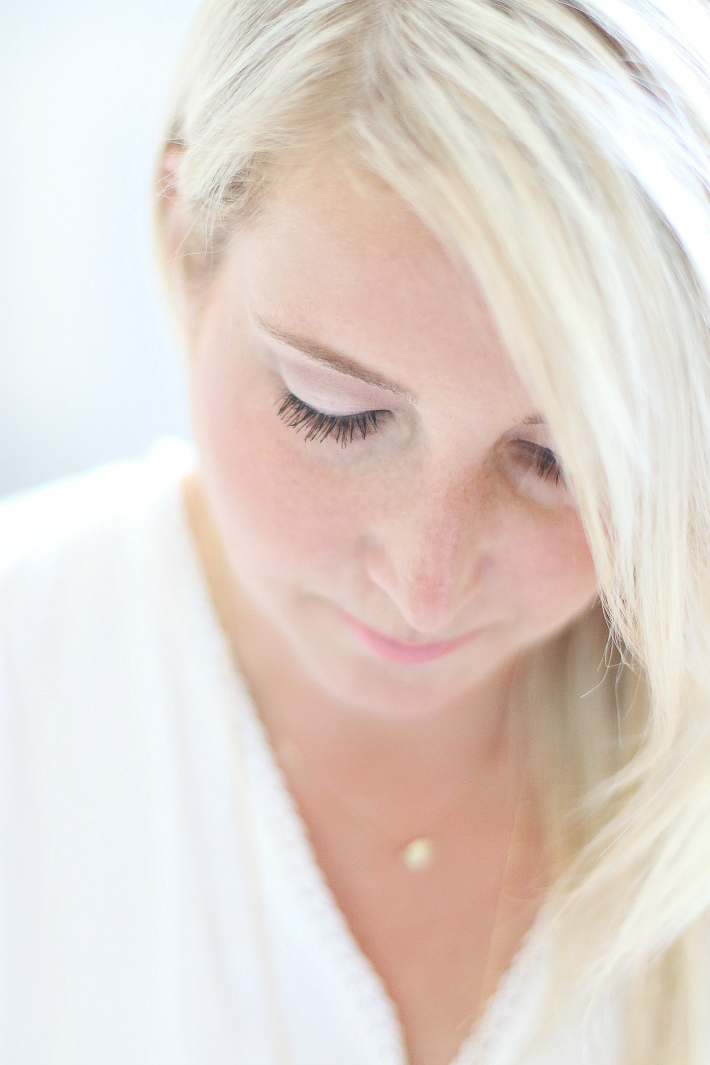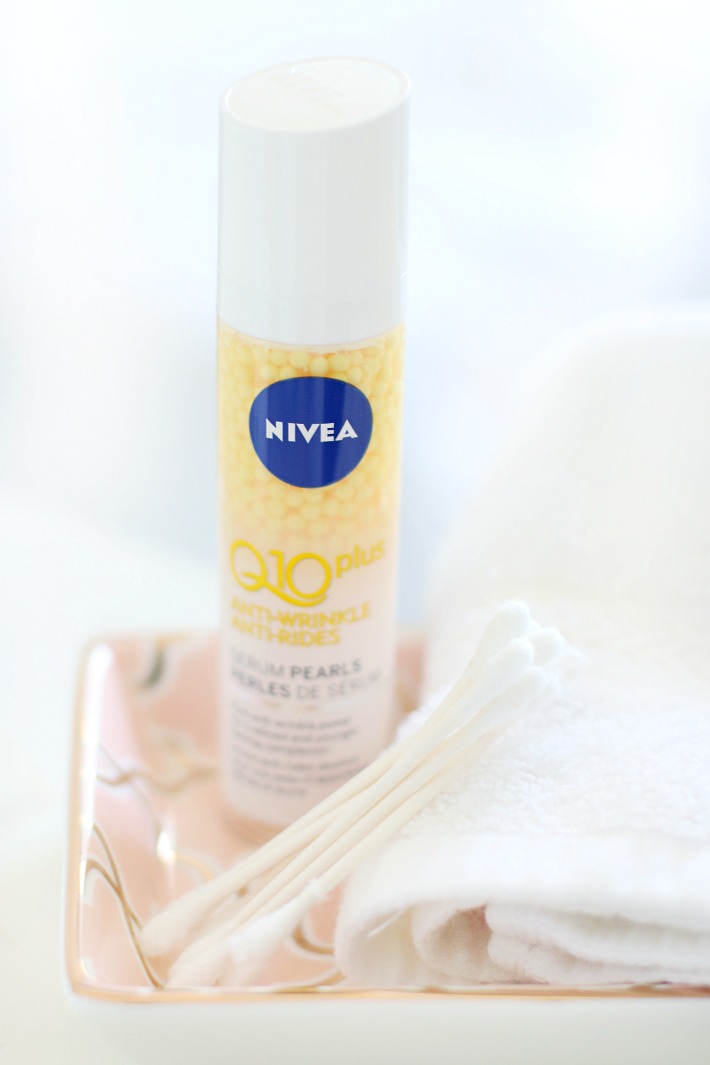 | Dress | Leather Bracelet | Gold Bracelet |
I've always kept skin care a top priority while growing up. And now in my 30's I'm even more conscious about my skin care routine and any new products on the market that may help with anti-aging. I'm also not big on spending a ton of money on skin care, NIVEA has been a long time favourite. (Anyone else a huge fan of the little blue NIVEA jar, I've been using it for years!)
I was excited to hear that NIVEA has introduced an anti-wrinkle product to their line. The new NIVEA Q10plus ANTI-WRINKLE Serum Pearls to be exact. It's enriched with creatine, hyaluronic acid and the highest concentrate of energy coenzyme Q10 within the NIVEA Q10plus range. Leading to anti-wrinkle efficacy for a refined and younger looking complexion. Sounds good right?
I've started to use the serum and actually really like it. The texture take a bit of time to get used to as prior to application the Q10 pearls burst inside the nozzle and mix with the moisturizing gel to form a homogenous serum. This allows for the 3 main ingredients  of the serum to be freshly activated right before each use. A mixture of a cream/jelly like consistency.
I did notice that before I applied the serum is provided an amazing smooth skin, perfect for applying your foundation and power right after. Almost primer like. Overall I've loved the product, excited to continue using it and experience some serious anti-wrinkle effect!