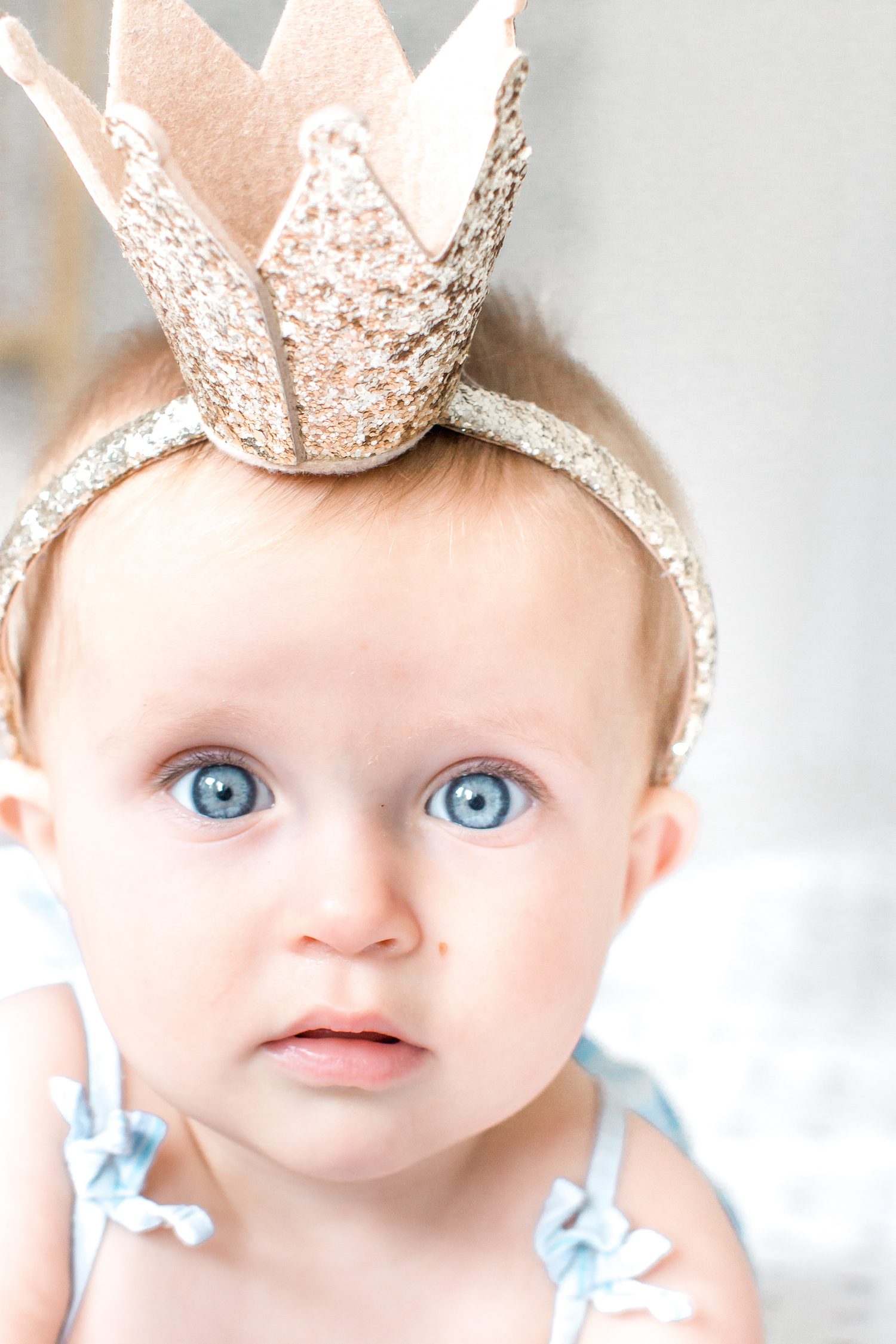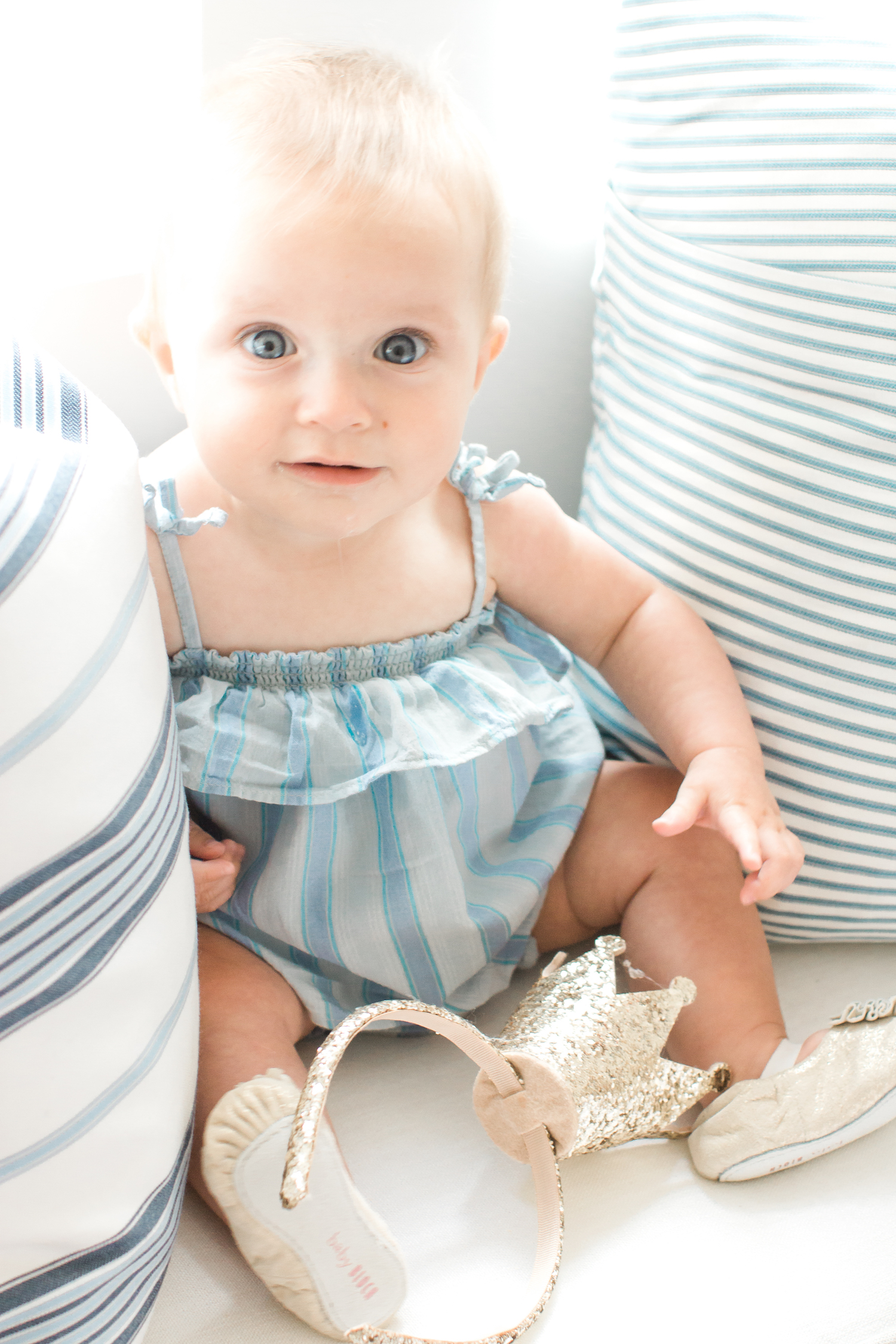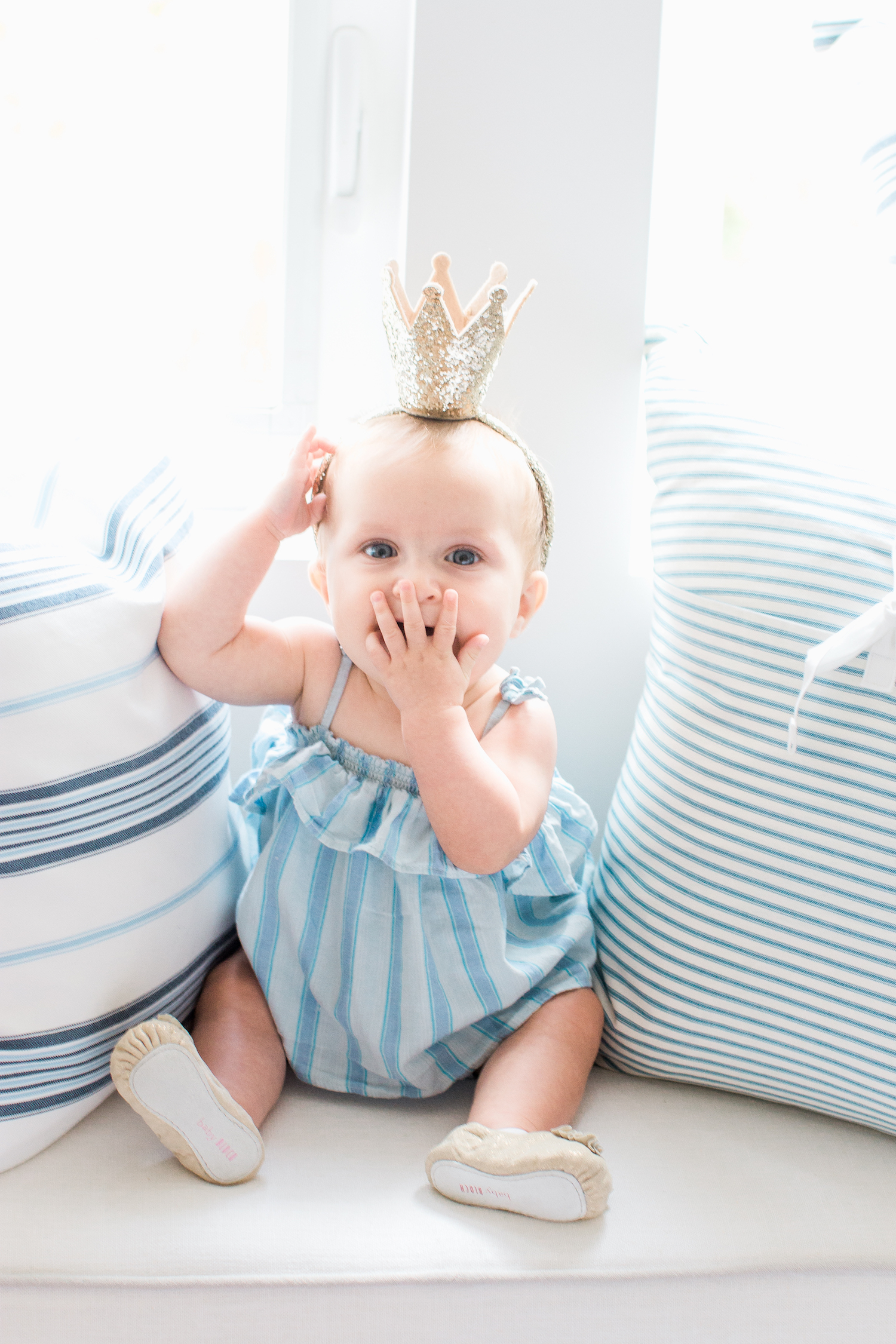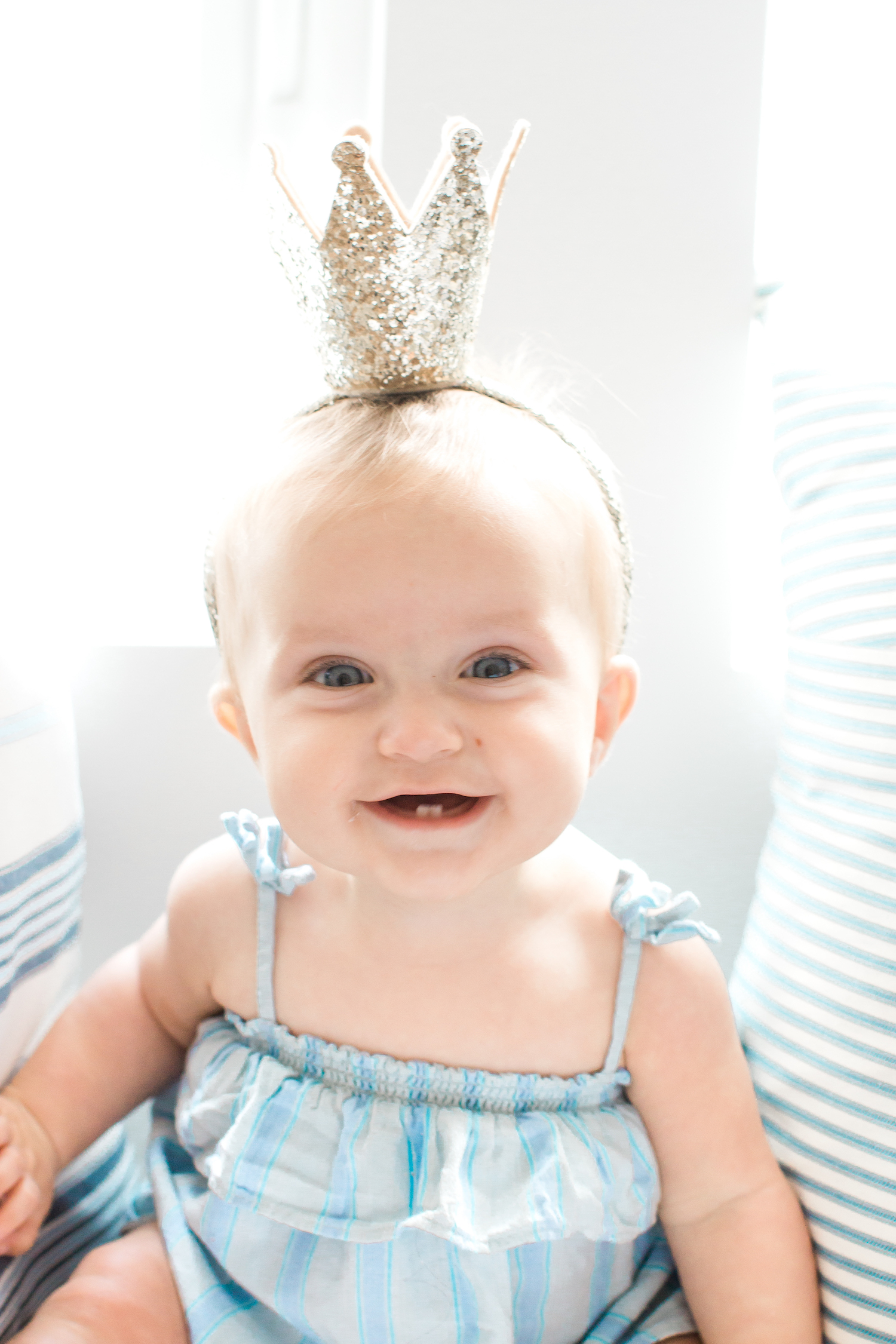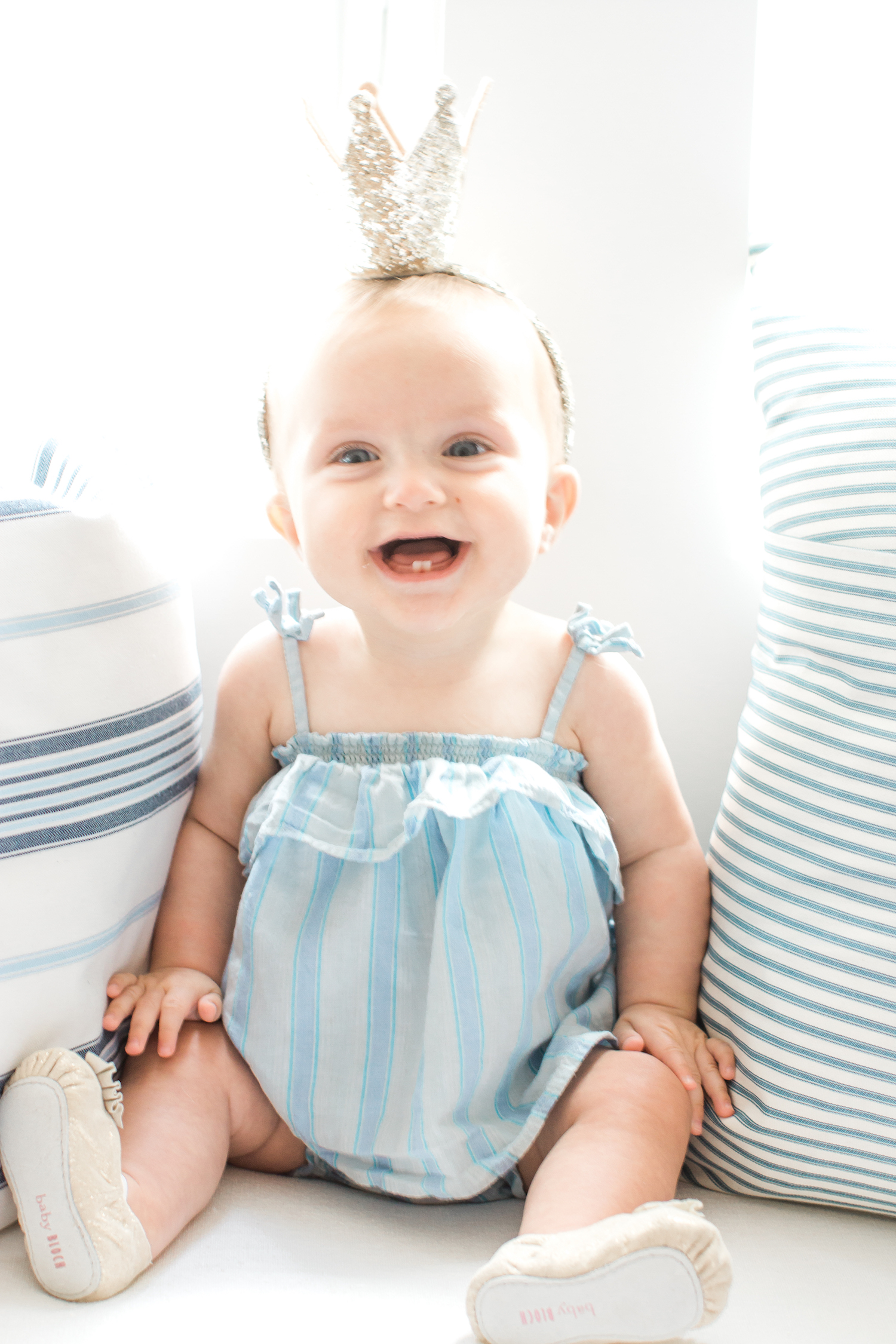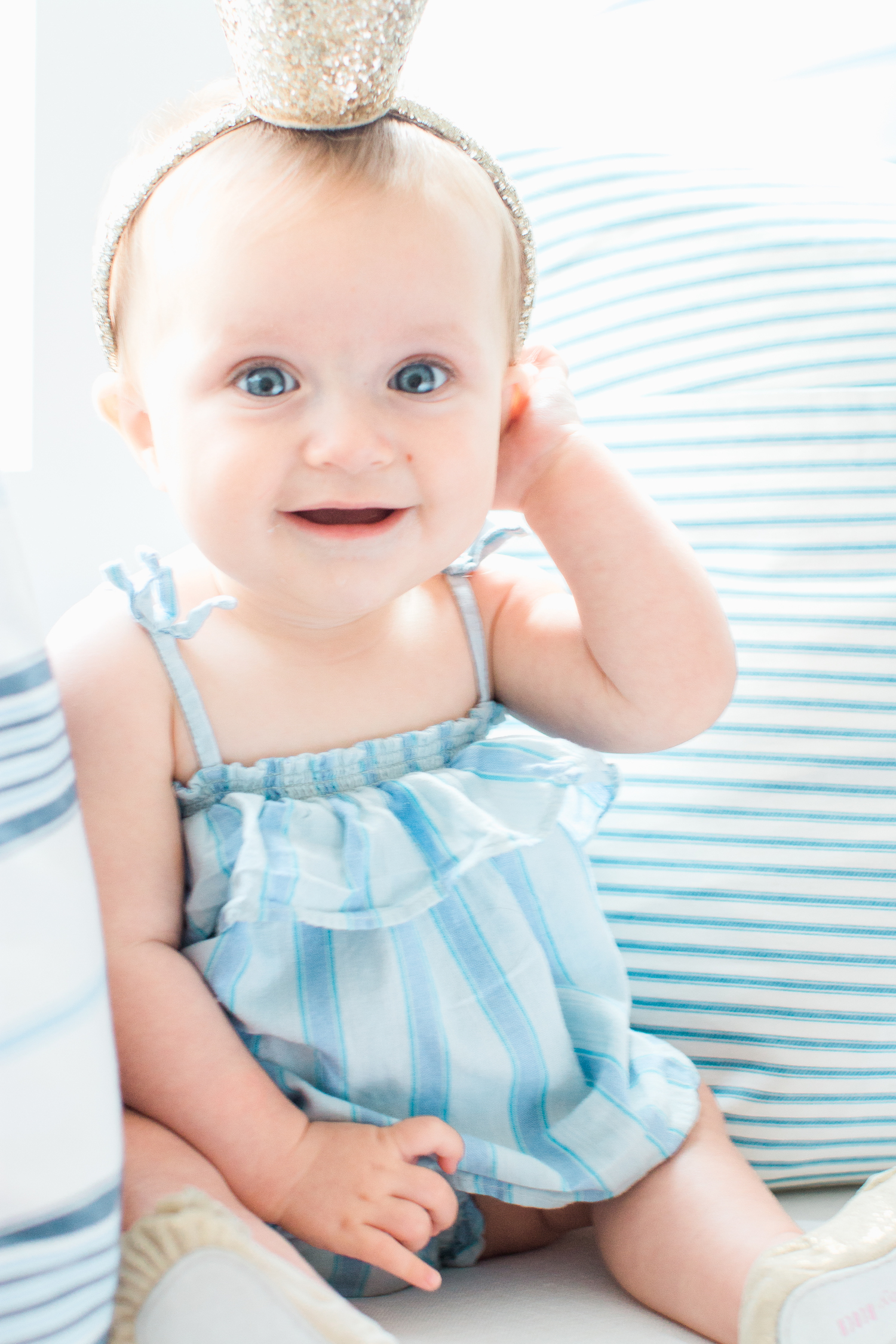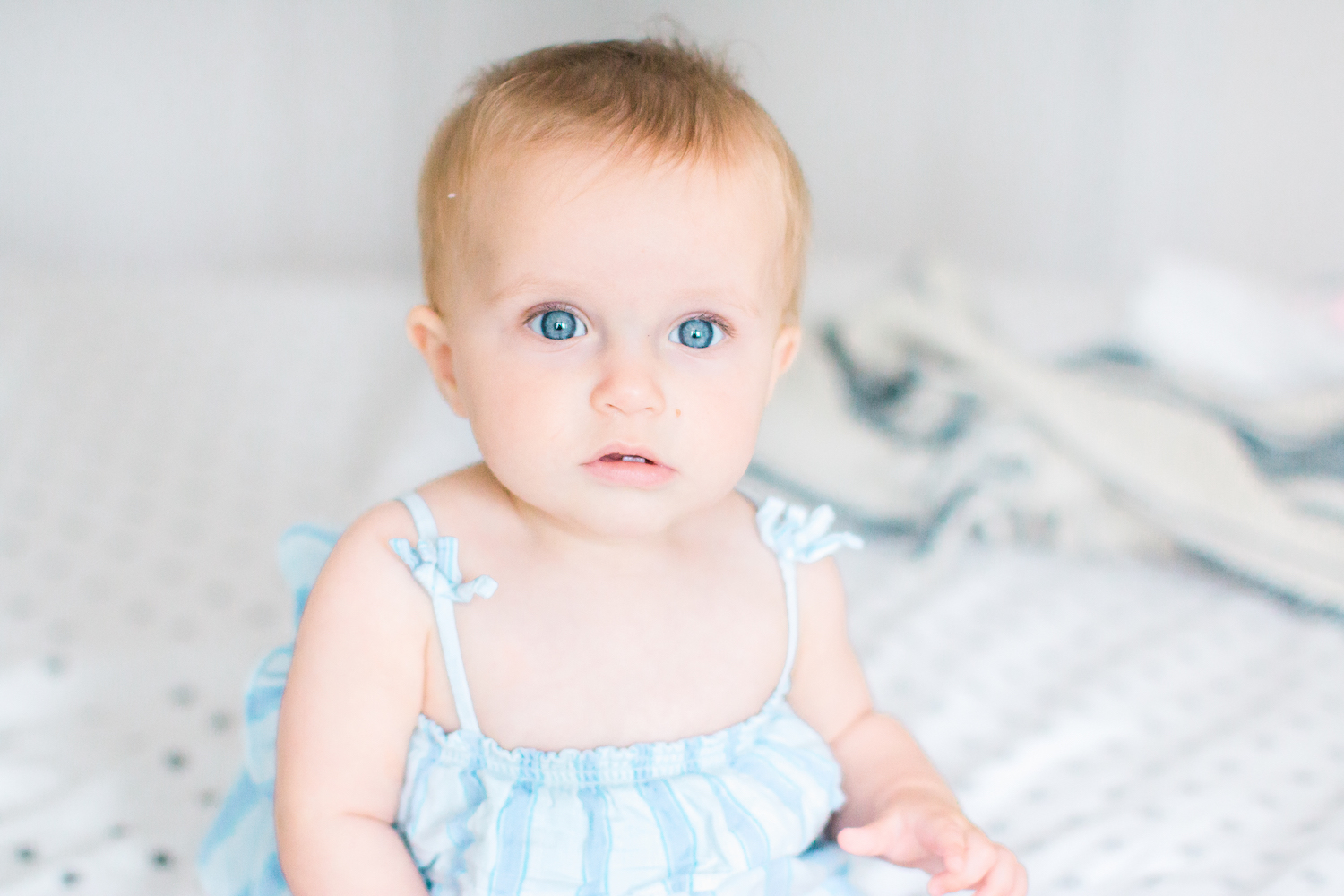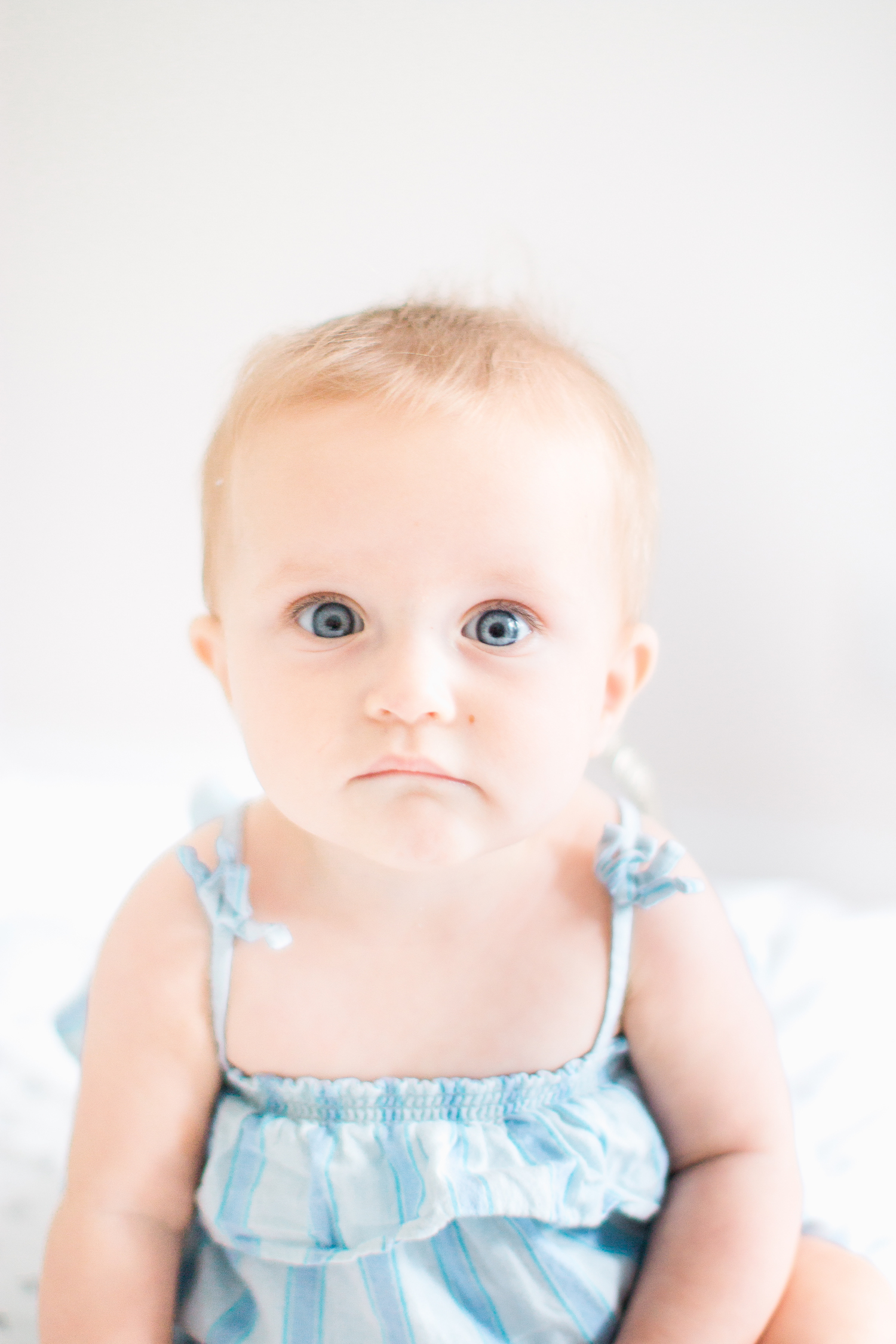 There's nothing I love more than capturing my little ones on camera. With the amount of quick iPhone shots we take of them daily, it's nice to take the time to capture special moments on a SLR camera too. That being said, putting in that extra effort to set up a cute scene can be difficult to get that perfect shot. Trust me, there is a lot of jumping around, making funny noises, and throwing stuffed animals in the air type of stunts to get a perfect shot of your kids looking into the camera. I've found that the best time to take photos of little ones is right after they've woken up and had something to eat. They are the happiest and ready to work the camera.
I've teamed up with Gerber® and their Lil' Stars Photo contest to help you capture that perfect shot of your babies. Submit your photos and you could win some great prizes too!
I love to get airy, bright and crisp photos when I'm looking to get beautiful memories of their little faces, toes, fingers and growing bodies! You'll notice that I take lots of photos in white spaces; such as my bed, against a white wall, or in front of a window on a bench seat.
In order to get a very sharp image of their face I like to have a window behind me, providing that perfect lighting. If I want an airier look, I'll have the window behind them. But sometimes I want a little bit of both, having the sun light shining on just one side of their face. You'll notice that I used both these techniques in the above photos. Can you tell the difference? And of course, wait for the time of day when the light is soft and diffused, meaning it doesn't cast any harsh shadows.
I also like to have Troy in the room with me, helping me distract the kids to actually look into the camera. Or if Lillya falls over, or spits up, one of us is quickly on it, allowing us to capture the photos as quickly as possible. It's sad but true, that happy smiley moment only lasts so long!
Even though Liam and Lillya are three years apart I struggle with the same things with keeping them content in front of the camera. Key thing is to keep them HAPPY! Allowing me to get a great shot, I like to distract them both with a toy or object that will let them do their own thing while I take some action shots of them! I used Lillya's crown for not only an accessory, but it also played as prop for her to play with, which also let me capture some great shots!
The Gerber® Lil' Stars Photo contest is a fun way for you parents to share adorable photos of your little ones to win great prizes. The contest runs from September 12 – October 10th (4 weeks). This week's theme (September 12-19) is lil' food explorers, so try capturing your baby tasting new foods or eating their favourite meals! To enter follow @GERBER_ca on Instagram then upload your photo of your baby with #GERBERLilStars2016 in your caption. The contest will include amazing weekly prizes, runner-up prizing and one grand prize of $5,000 RESP.
Have fun with your photos and try to be patient! It can take well over 50+ shots to get that one perfect (and focused) photo, so don't be discouraged! Good luck!
Thank you to Nestlé Gerber® for sponsoring this post. All comments & opinions are my own.