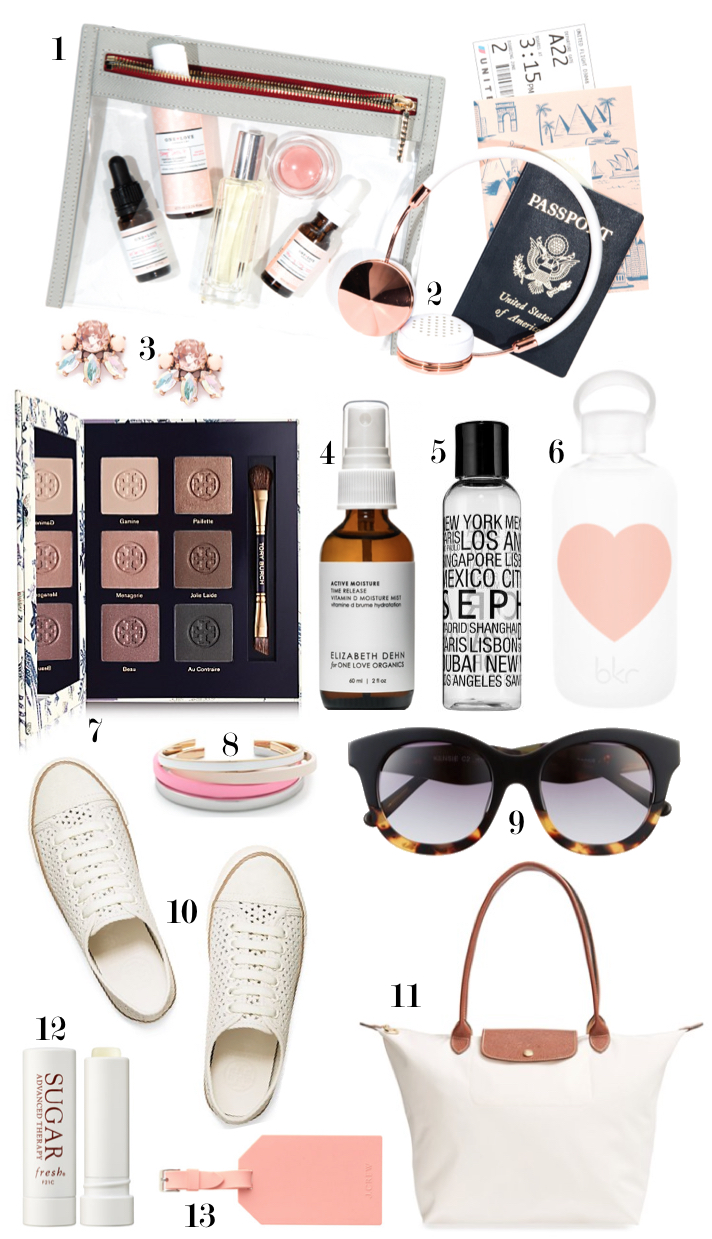 | 1 | 2 | 3 | 4 | 5 | 6 | 7 | 8 | 9 | 10 | 11 | 12 | 13 |
Hello from NYC! With the mad rush to get everything packed up, I didn't get around to posting my "travel" blog post. So…I'm now settled in my hotel room, finishing it off! It's been 18 hours since I've been home, I'm missing my boys and very thirsty! VERY. I forgot my bkr water bottle at home and thinking it would come in handy right about now!
The packing part gets me every time! I always have good intentions to plan out my outfit for each day, not to over pack. But #fail, #nothappening. I like to pack lots of "just in case" things. And because the weather is screaming FREEZING in New York, I packed one too many pairs of boots and warm coats! That being said, I'm not going to write a blog post on "How to pack for Fashion Week", because quite honestly I need to read a post like that myself!
What I will share with you, is a few things that I always, always pack! Above I've include my must haves for traveling. Ever since I got my truffle pouches, I've been obsessed. I actually have two in my tote at all times. Keeps things nice and organized and visible! (Perfect for safe keeping of your passport and boarding passes!) Traveling via air, also dries out my skin so much, that's why I swear by OLO misting spray, and fresh's Sugar Lip Balm. All the other little extras I've included above, yes that Longchamp tote too! Such a travel staple, and available in so many different colors. It's currently on my wish list!
Well I'm off to bed! Follow my Fashion week adventures on Instagram! @monikahibbs. I'm hoping to be posting a few outfits posts too! Stay tuned! [thefeedproducts style='two']