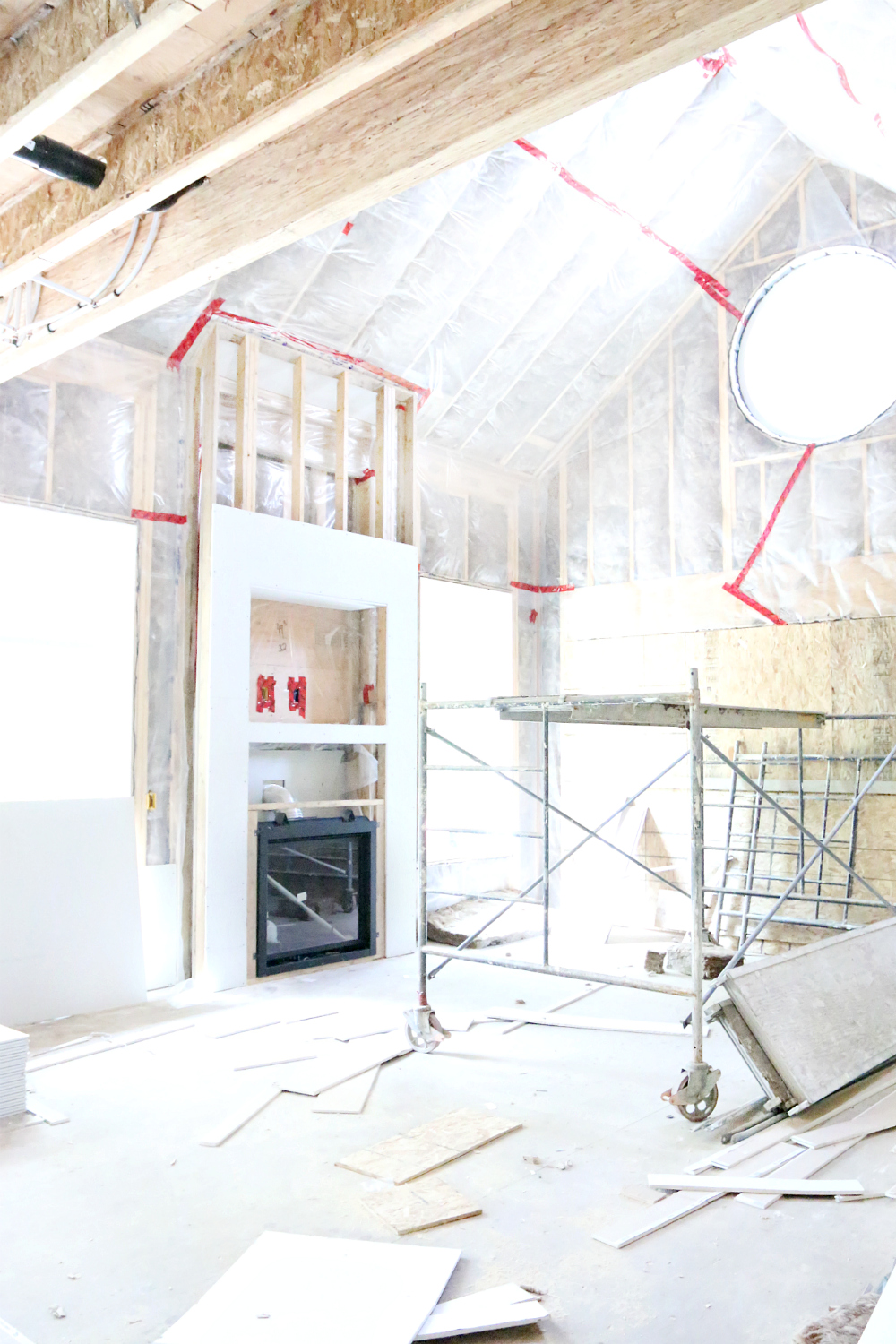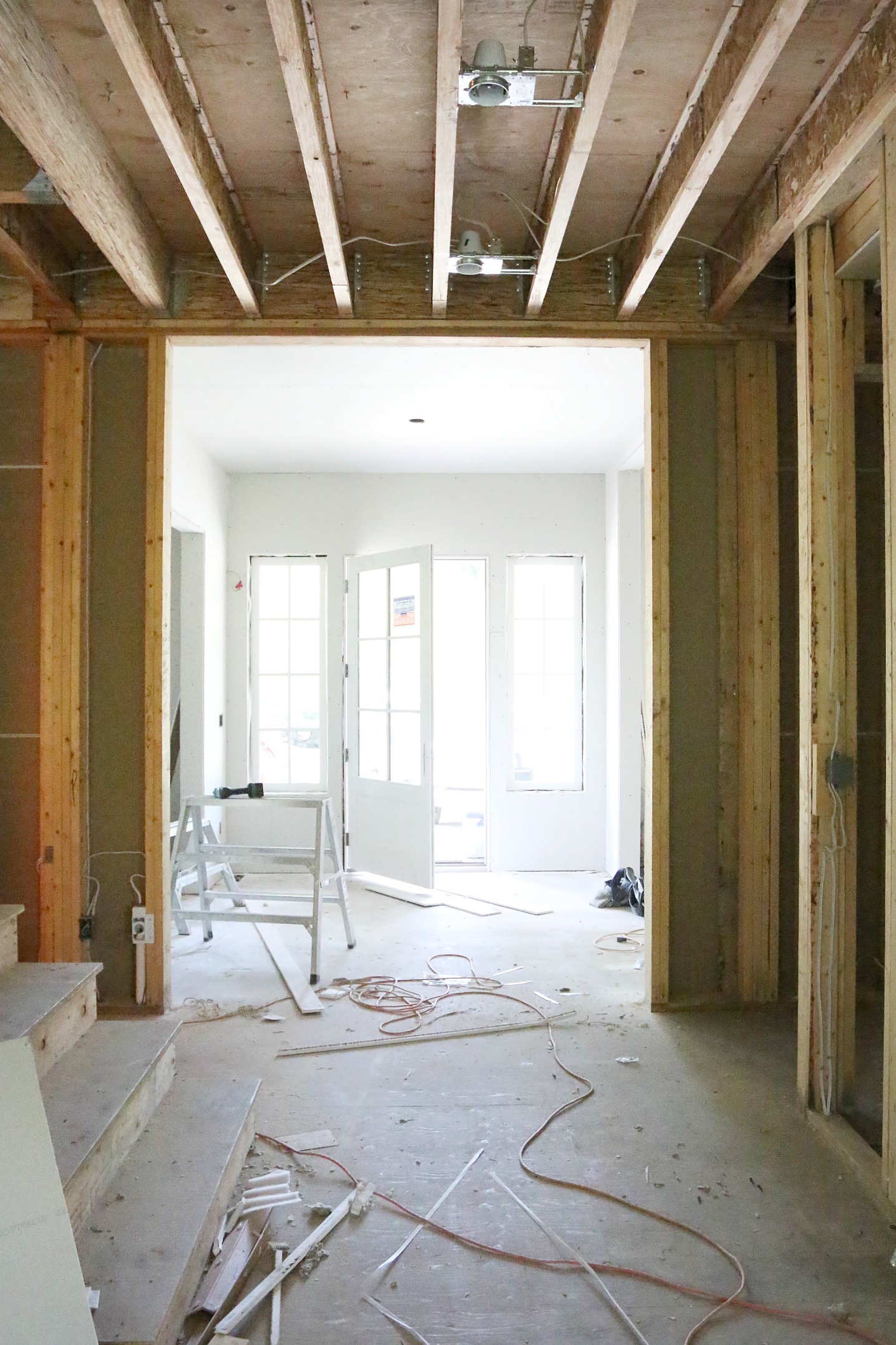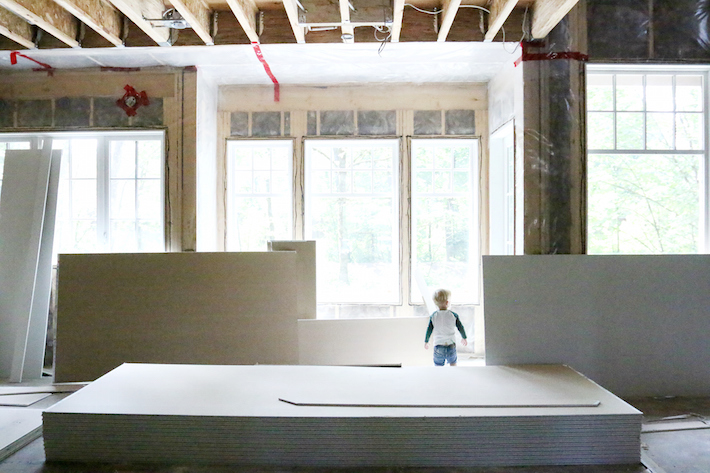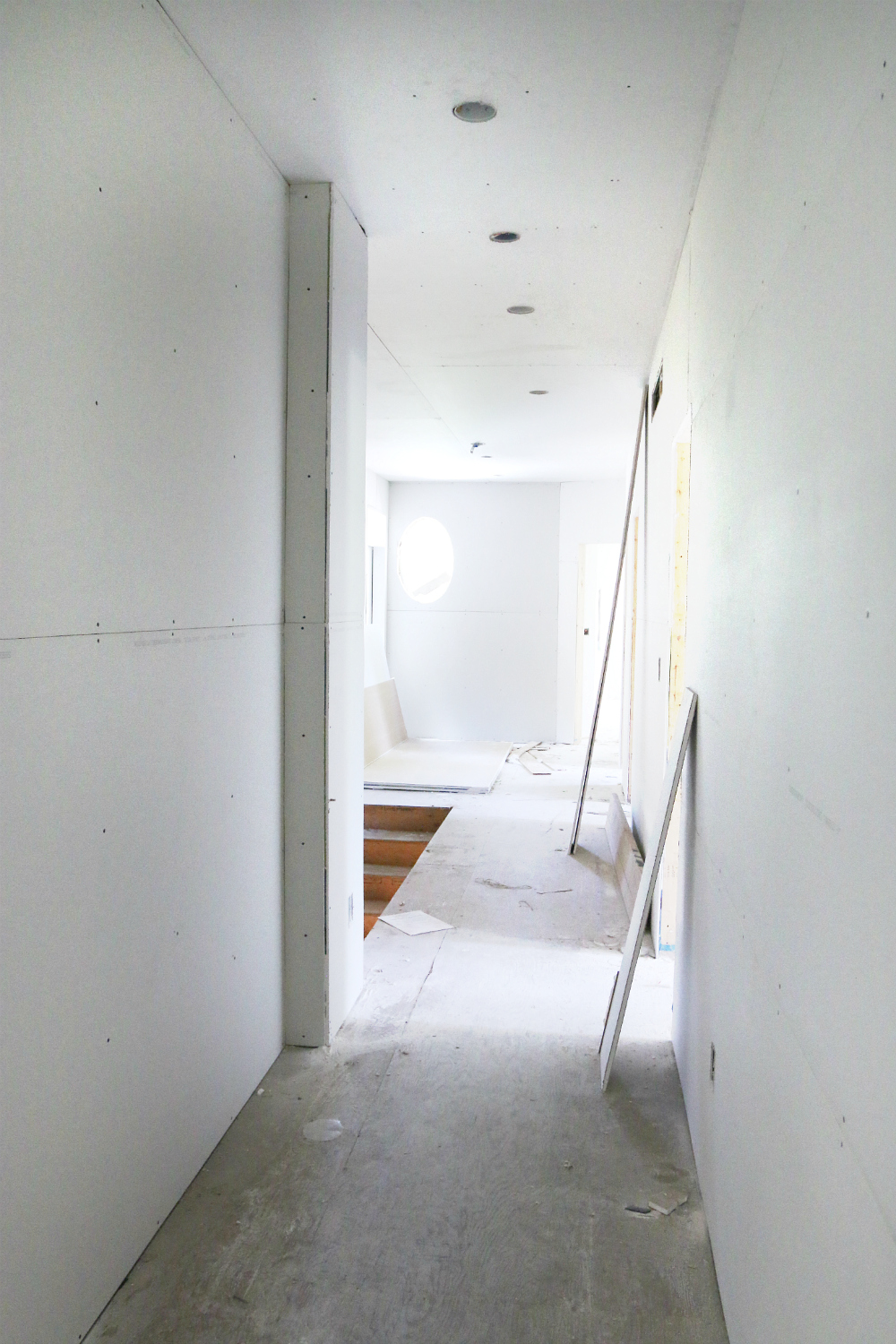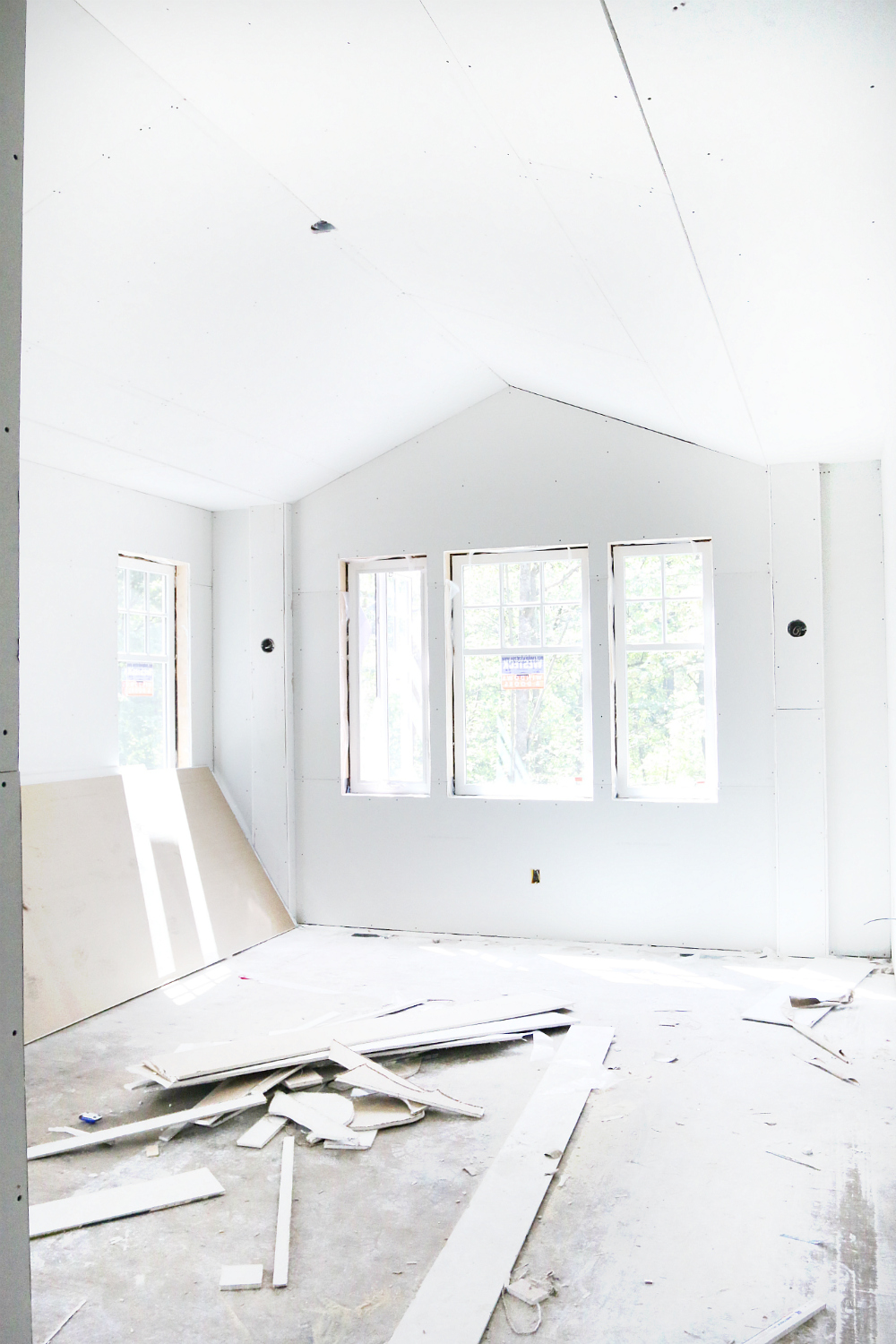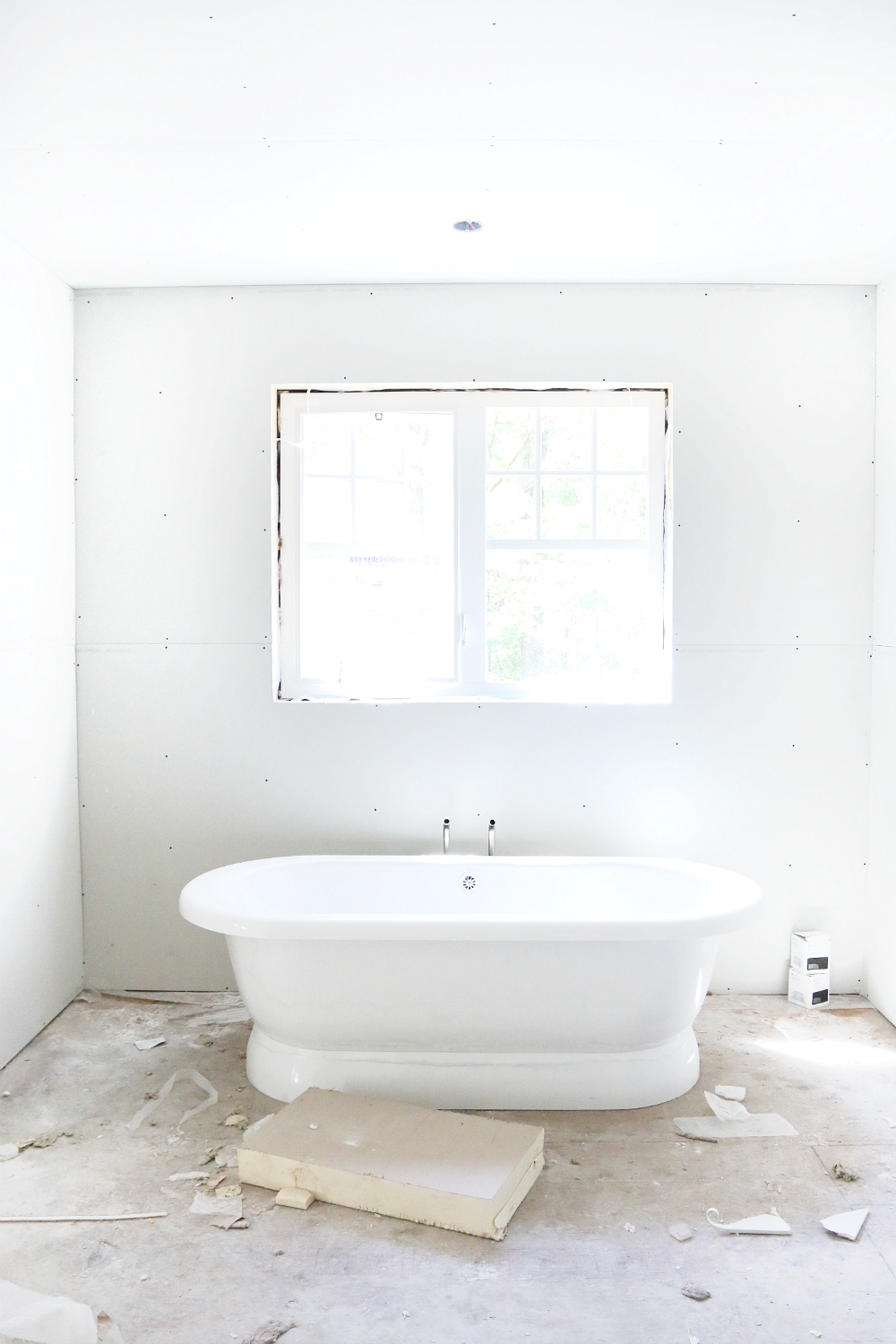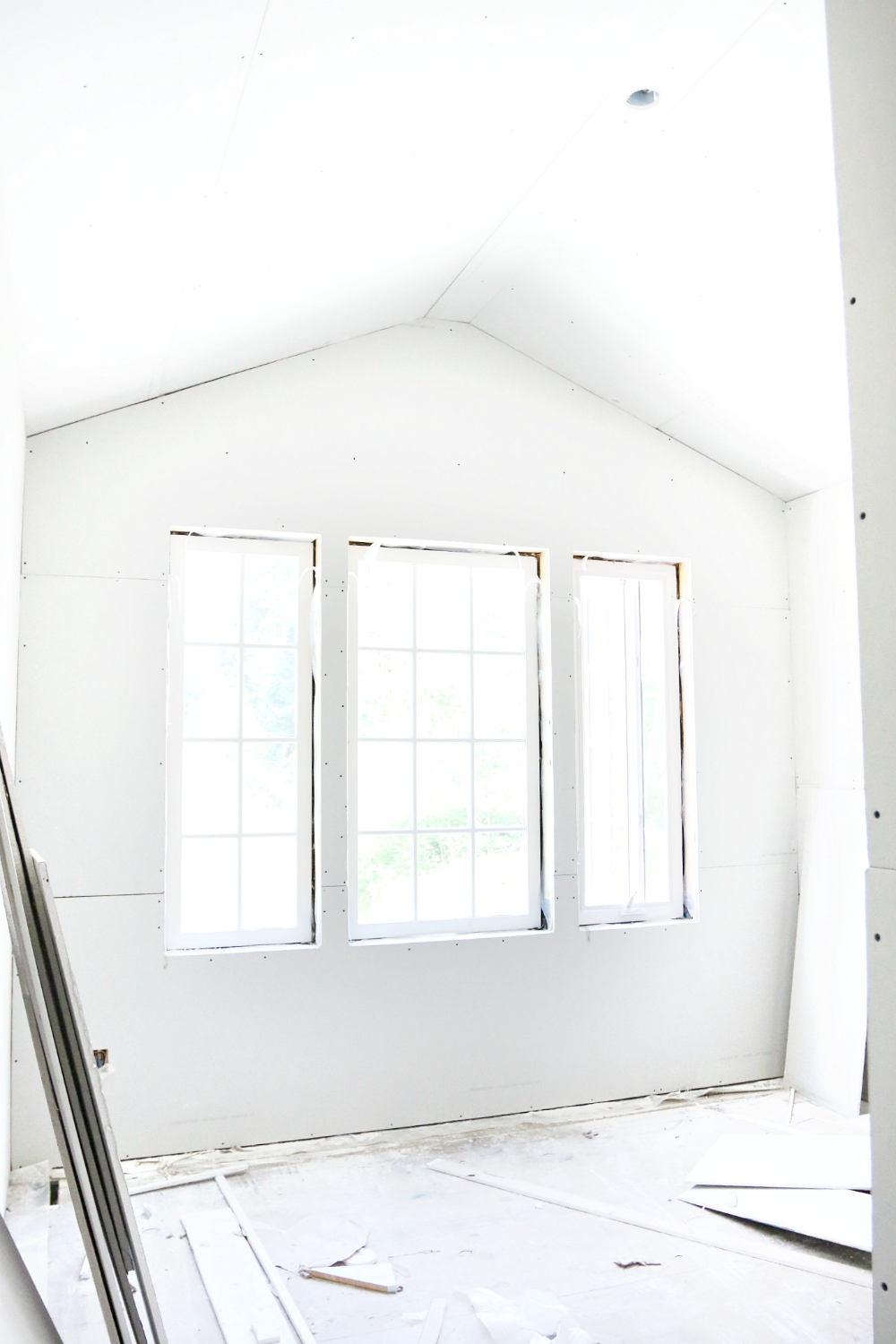 I've always loved watching the progress of a home being built! It's a bit harder when it's your own because all you can think of is the finished product! Well… we're officially at drywall stage and our house is now quickly truly starting to look like a home to live in! What a difference white walls make! 
Many of you have been asking questions here and there about our experience and the things we've chosen. Therefore, I thought it was officially time to start sharing about our home building experience. This blog post is the first of my "Home Building Series". I'm going to do my very best to walk you through the building and design process. What we've chosen; who, what, where and why! Each post will touch on specific details of each important factor that we took into consideration. I'll be posting about the drawing/architectural process, kitchen design, bathroom design, window & door options/designs, plumbing fixtures, tile, hardwood floors, lighting, paint selection and even the start of my decor choices. Plus much more I'm sure!
Here are a few photos I snapped today when I went to see the drywall finally being installed. It's almost been a year since we've bought this piece of property, so you can imagine my excitement for it all coming to life! We had a bit of a delay with our original building envelope/ setbacks when our permits were going through with the city. The property has two creeks running through it, (one seriously could be called a puddle), this brought a lot of lonnnngg decision making with fisheries and environmental. Making the drawing process more challenging, literally going back and forth, back and forth. We had the house drawn three different ways till we finally made it work. Our architect Andy was beyond amazing… I'll be sharing about that more in an upcoming post! Won't give too much away quite yet! 
Please feel free to ask any questions and I'll do my very best to answer them below. I'm listing sources to everything you can see in these photos so far! Thanks for following along! See More on Instagram under @monikahibbs #MHhomebuid 
-Building Details to Date-
Architect: Andy Friesen of Sucasa Design 
Builder: Wescraft Custom Homes
Windows & Doors:  Westeck Windows & Doors
Free Standing Master Tub: Mirolin
-Photos in order shown-
// Great Room // Entrance // Kitchen Nook // Upstairs Hallway // Master Bedroom // Master Ensuite // Bedroom //