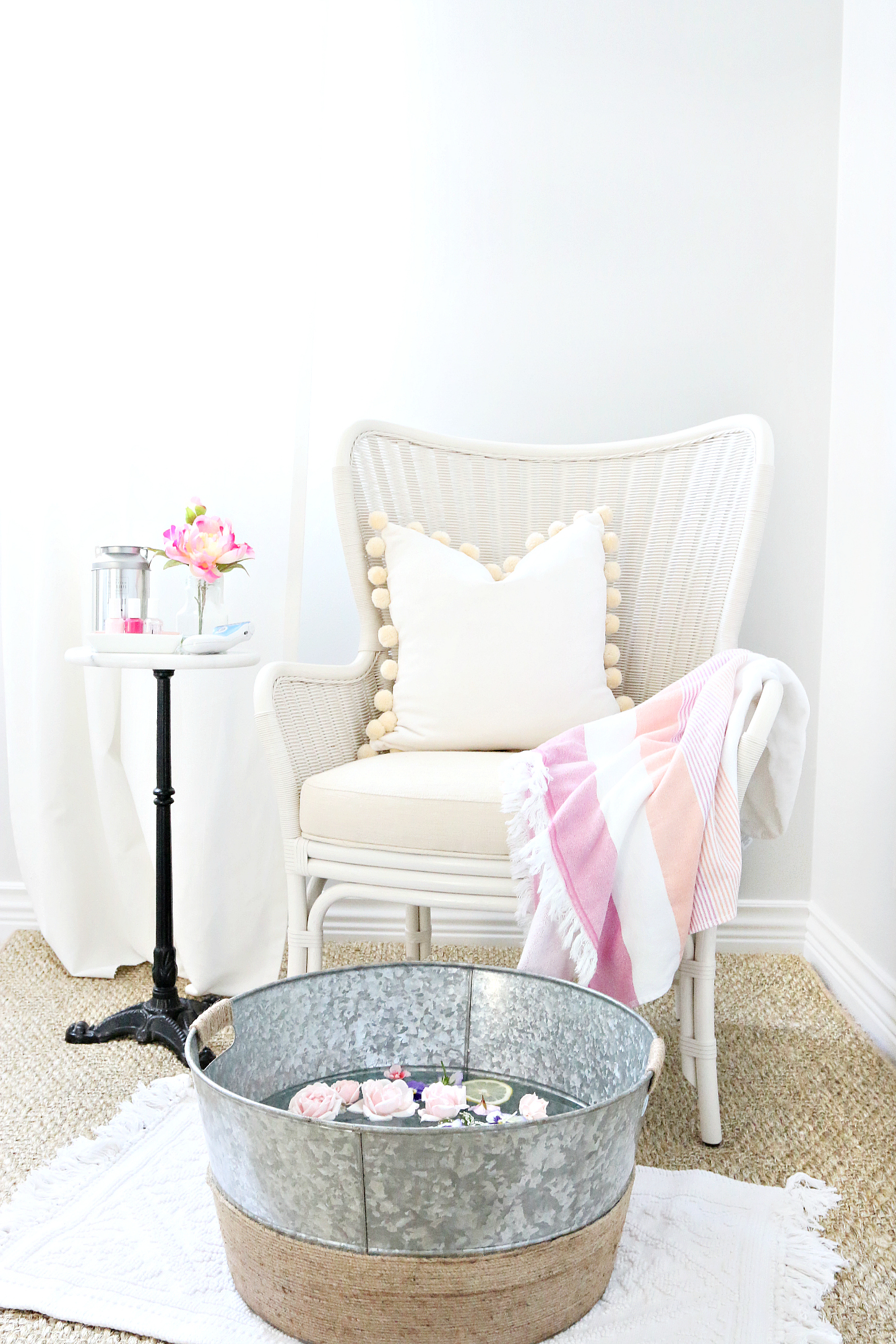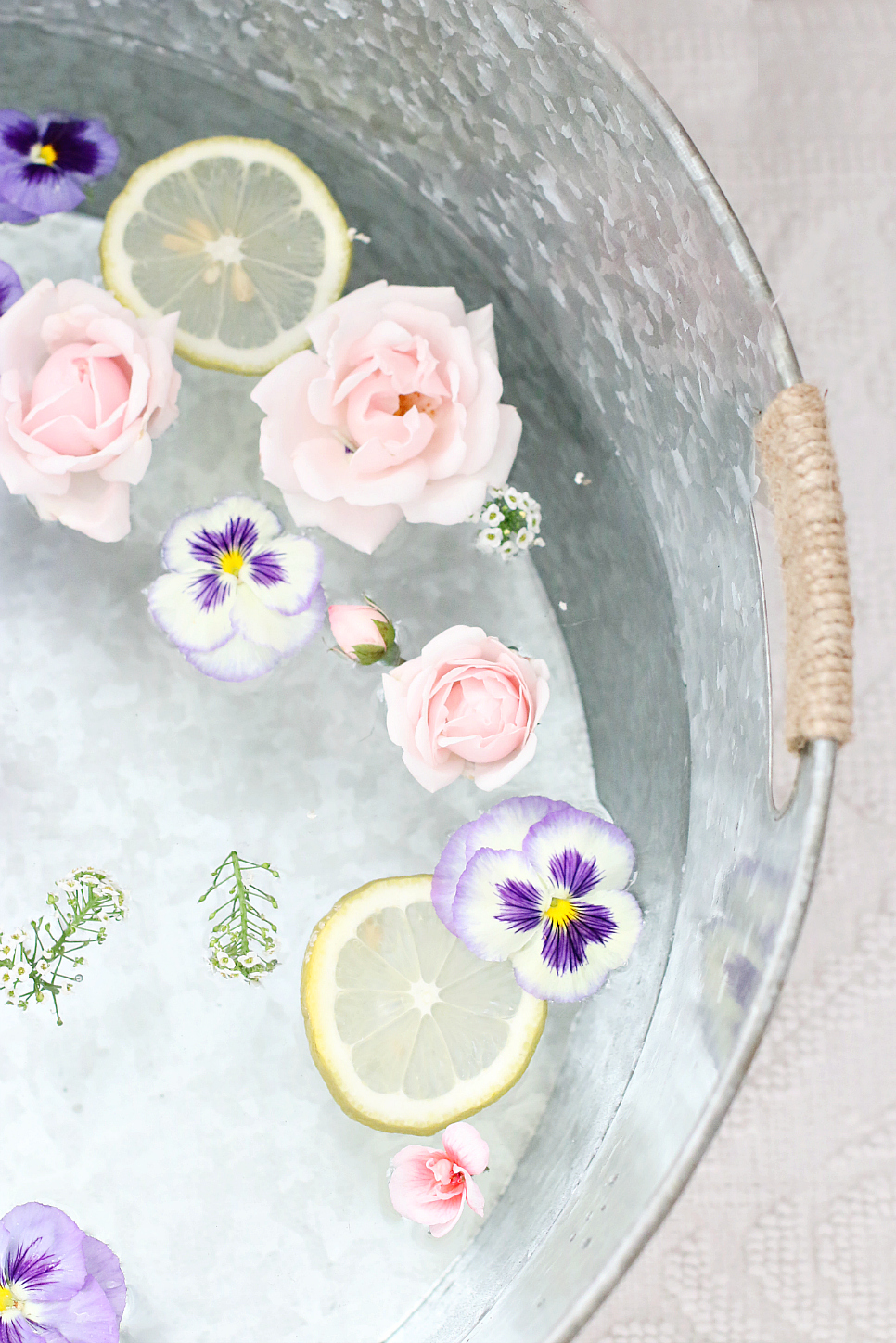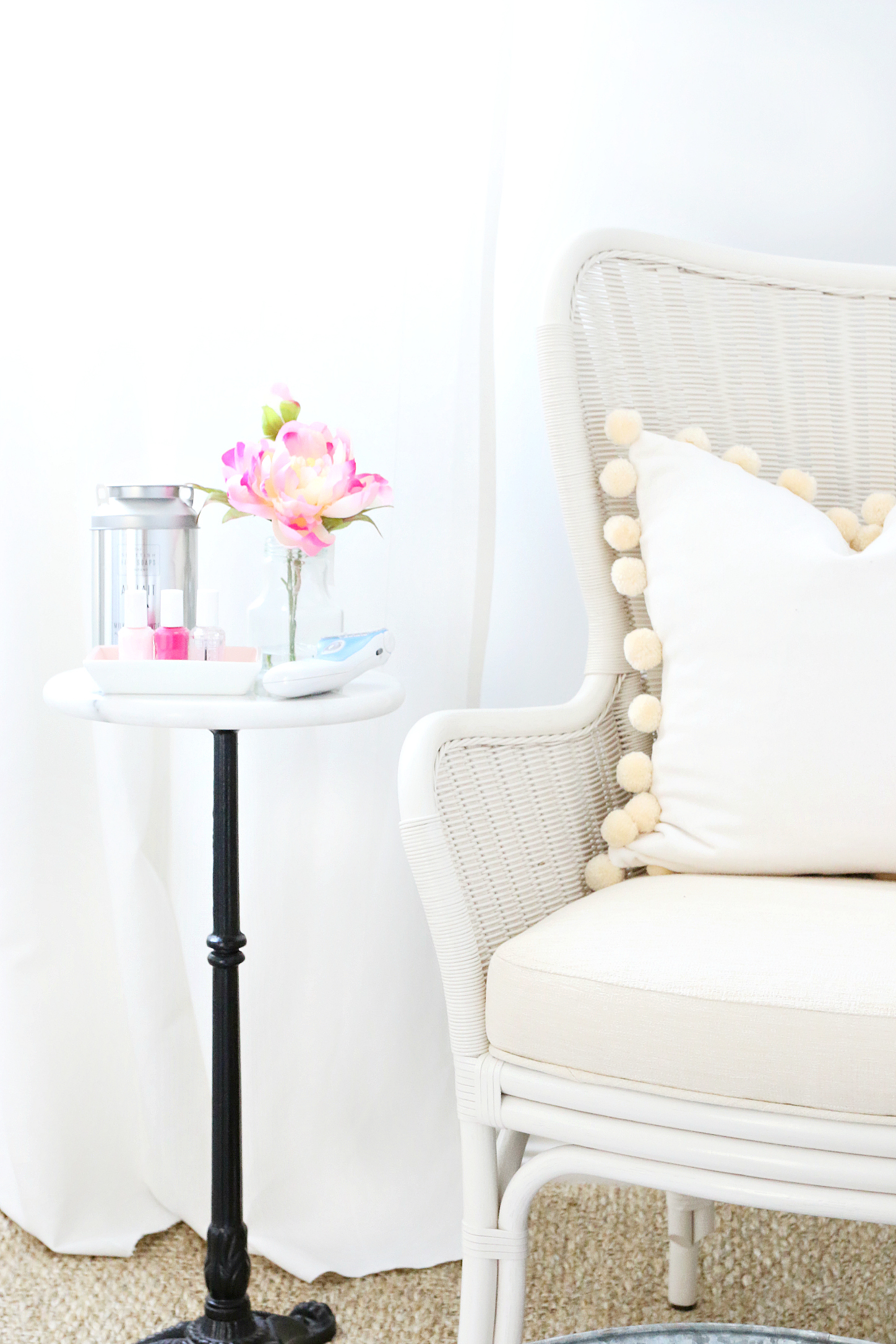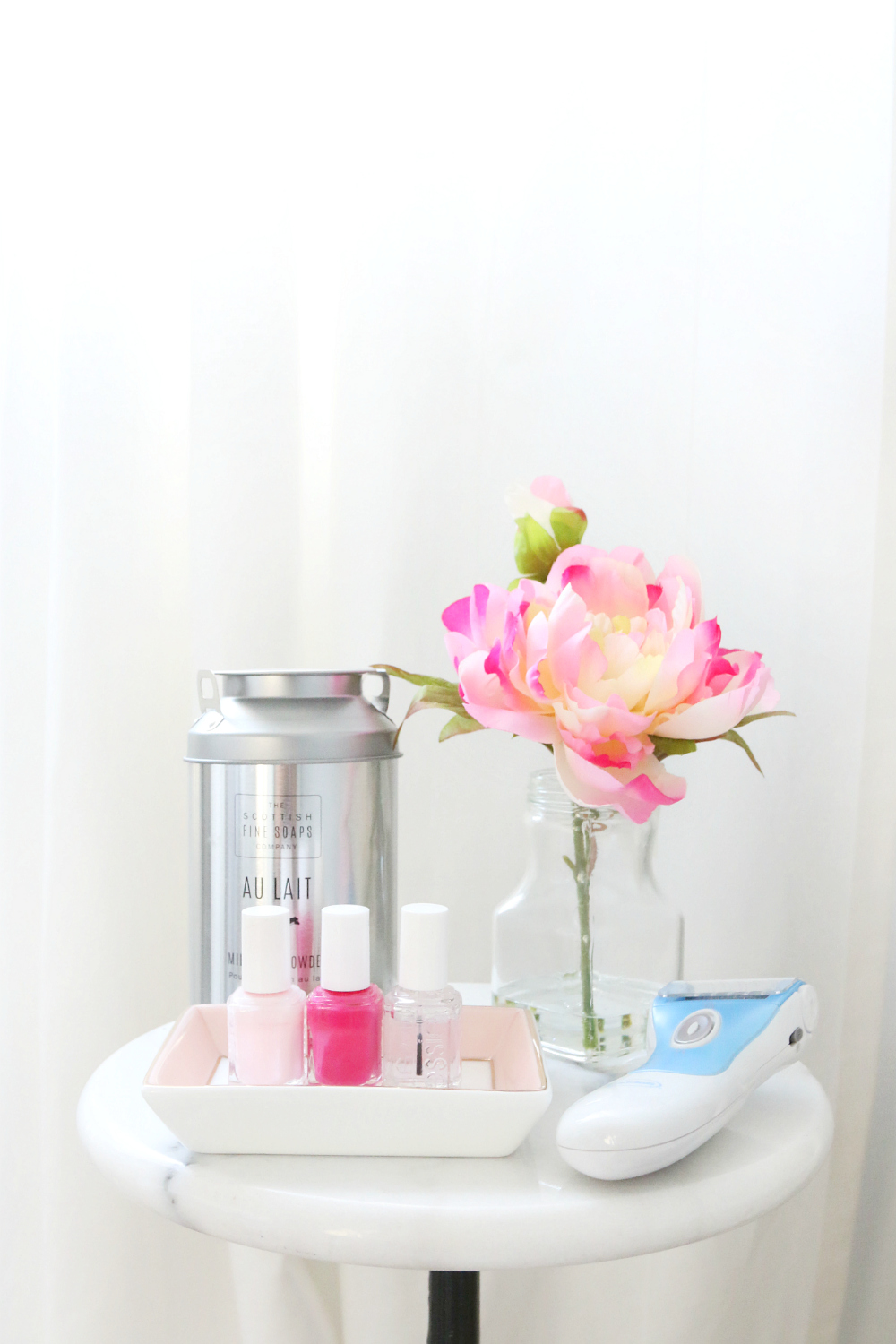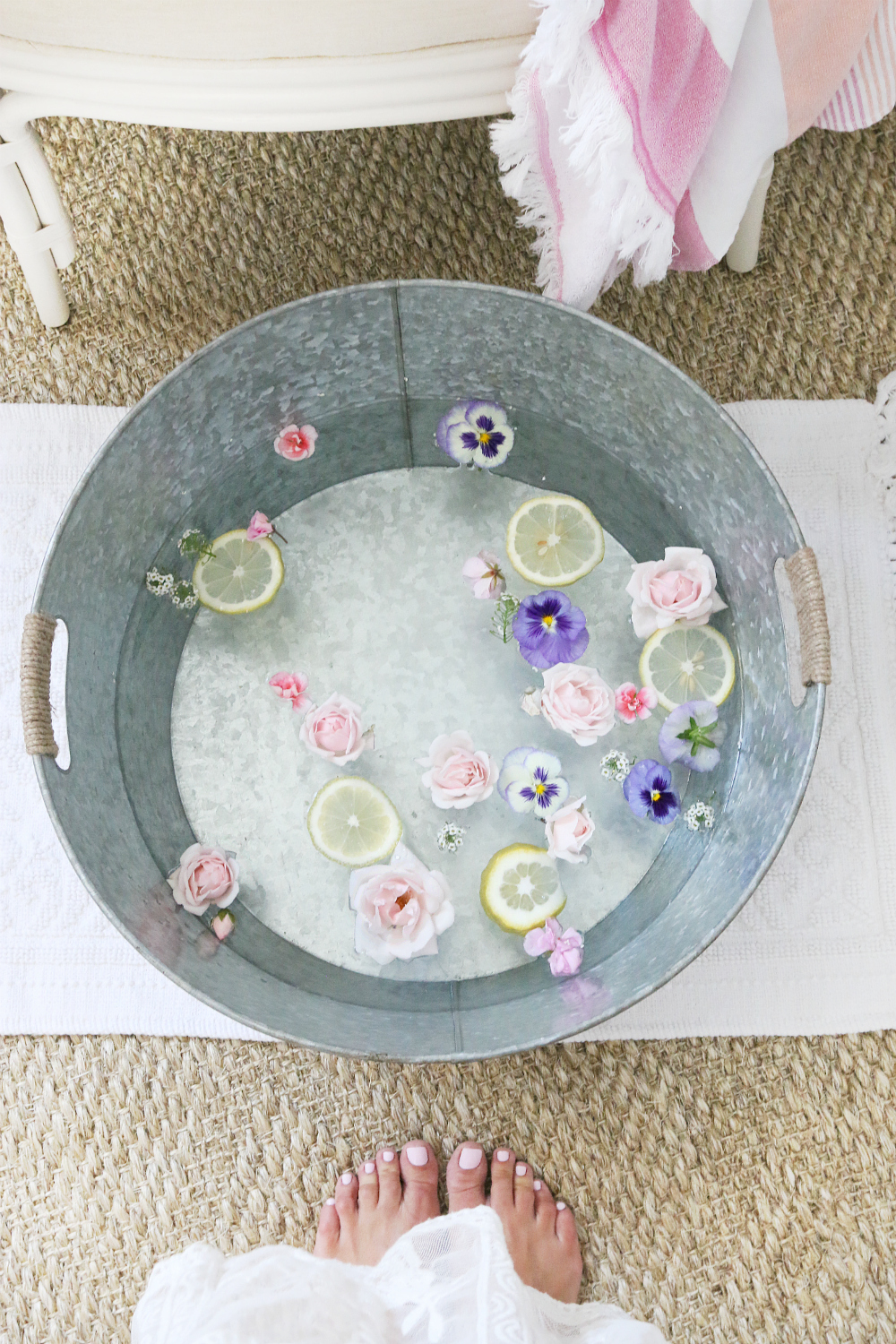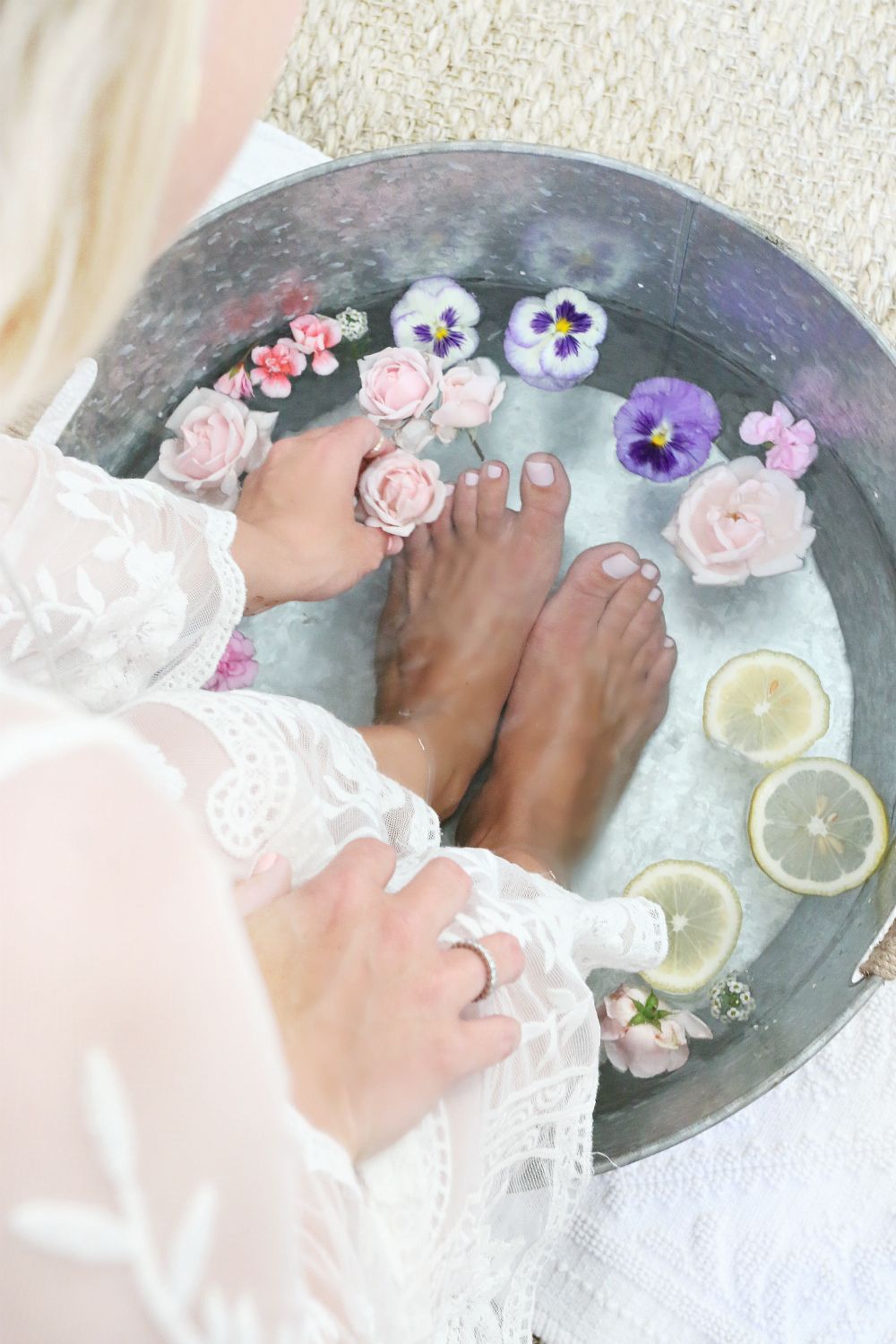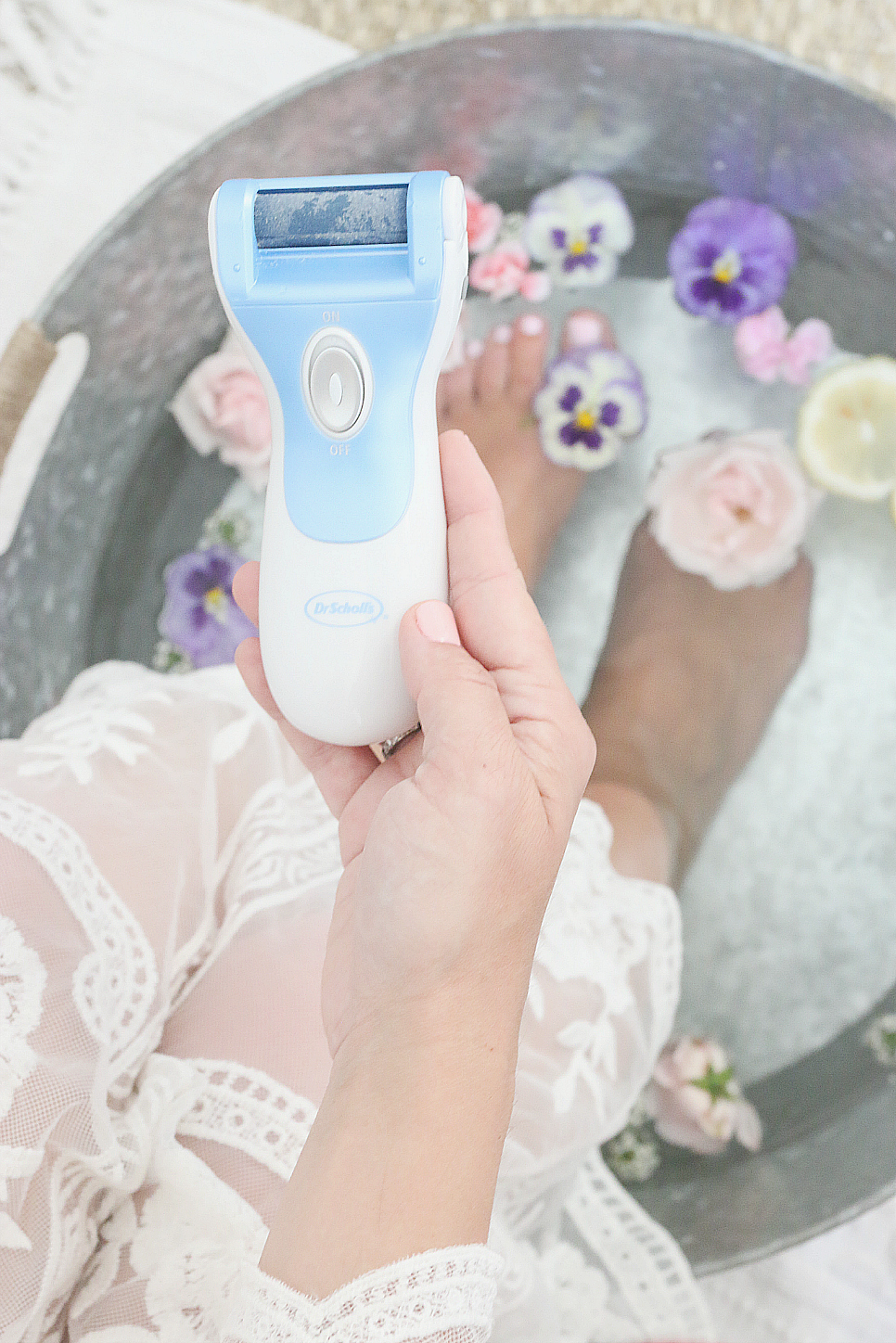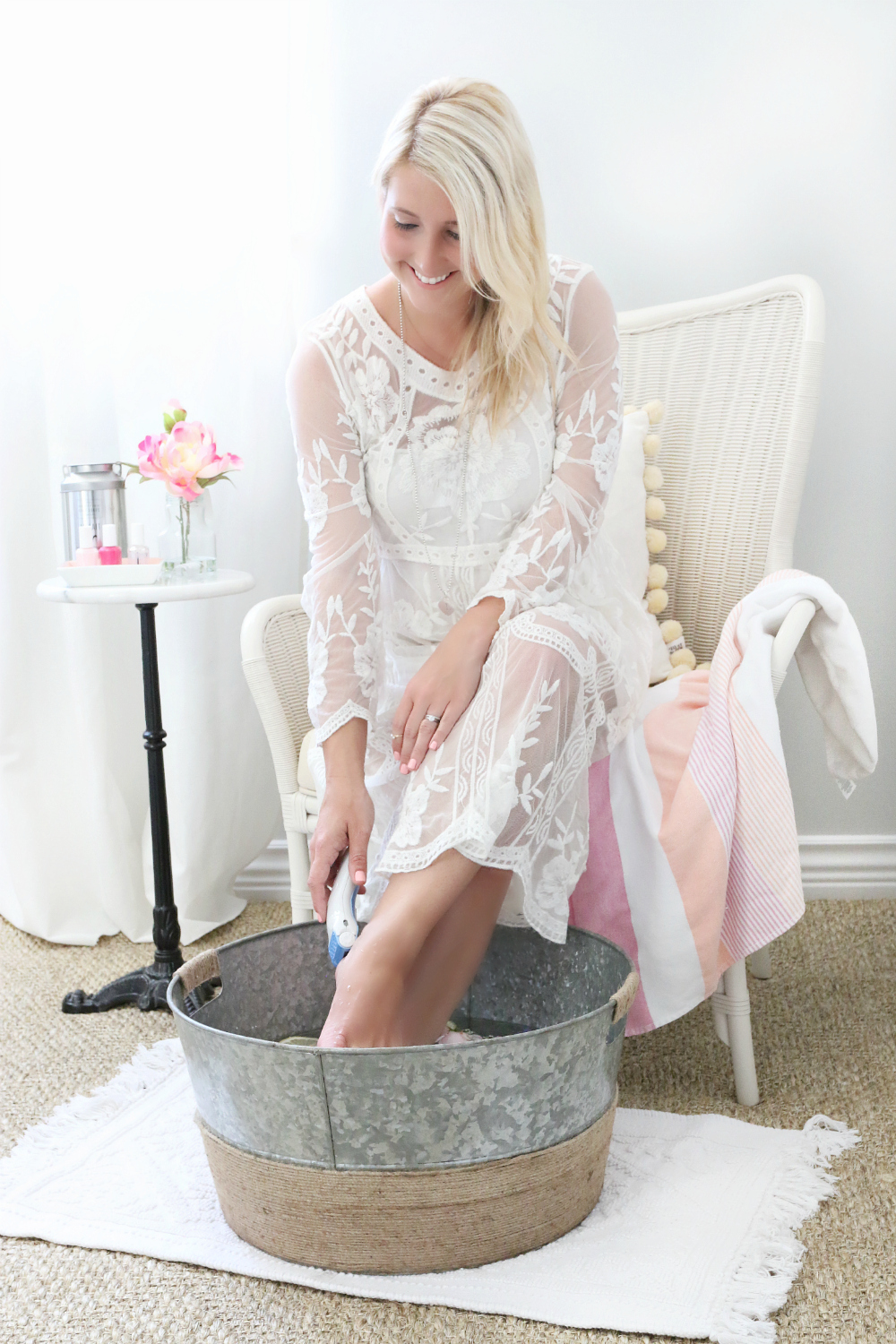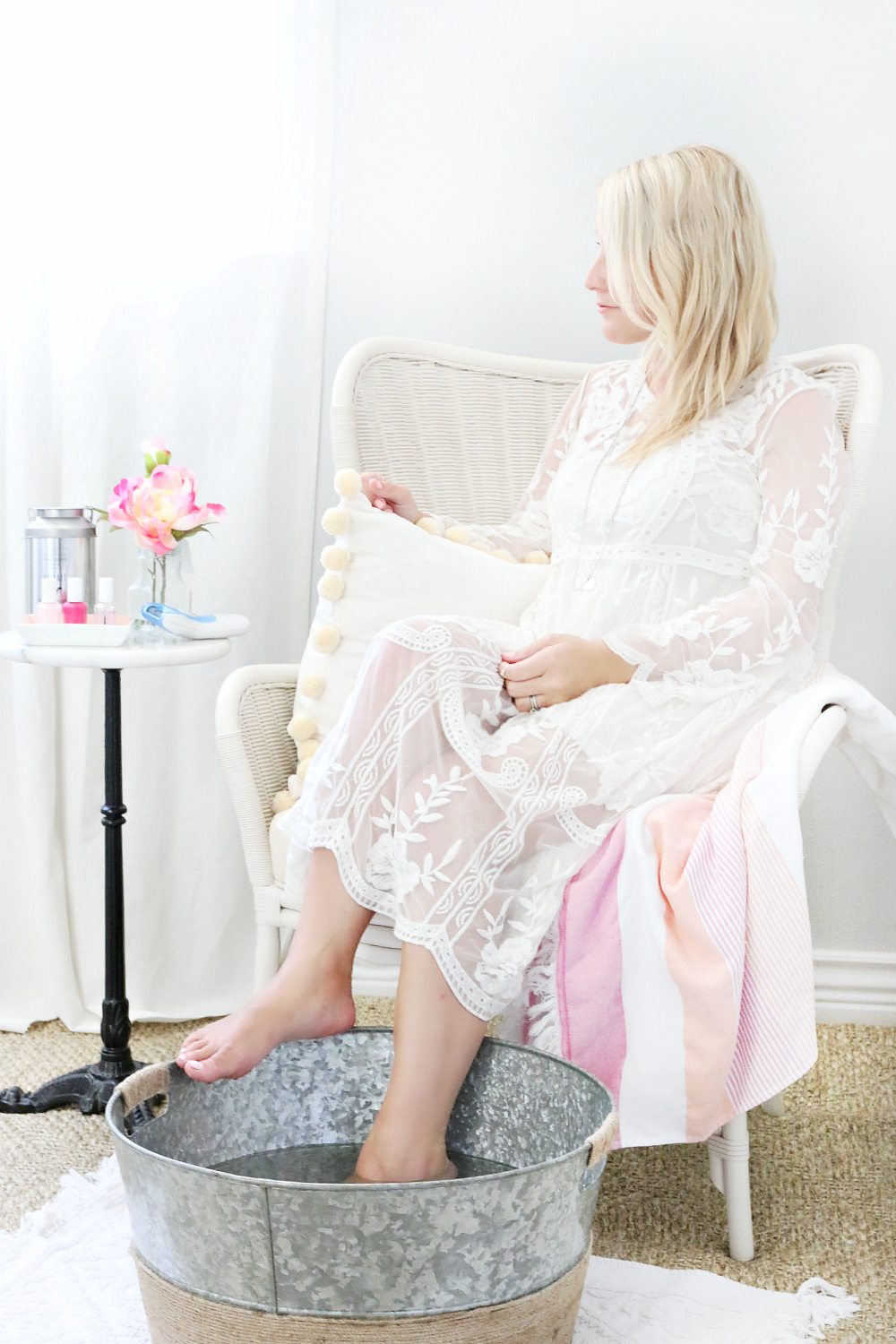 | Chair | Bucket (similar) | Rug | Pillow | Towel (similar) | Dress | Toe Nail Polish: Ballet Slippers |
I love a fresh pedicure. But I rarely do them myself at home, simply because I'm not very good at thoroughly getting my feat cleaned up. Getting the polish on is a no brainer, it's everything else that makes for a really good pedicure! I teamed up with Dr. Scholl's new Express Pedi foot file for an easier, at home pedicure experience, and extra smooth soles and feet!
Since I was setting up a little 'me time' with this pedicure at home, I wanted to make it extra special. Adding in some flowers to your foot soak bath is such an easy and inexpensive way to feel a touch of luxury right at home. I picked some flowers from the garden, they added such a nice calm touch. I also added in some lemons and milk bath to help soften my skin.
I soaked my feet for about 10-15 minutes. Once my skin was nice and soft I started to use the electronic foot file on the soles and edges of my feet. Extremely easy and fast to use, with smooth and even filing. Where has this little machine been my whole life? I'm hooked! My feet get so beat up during the summer from wearing flip flops and sandals. I'm excited to use this file more regularly, for a quick clean up of my feat after a long day too! I absolutely loved it!
Hope you can find some time out of your day to relax a bit and enjoy a home pedicure, and possibly try out the Dr. Scholl's Express Pedi Foot file for yourself!
This post was sponsored by Dr. Scholl's, all opinions are my own.