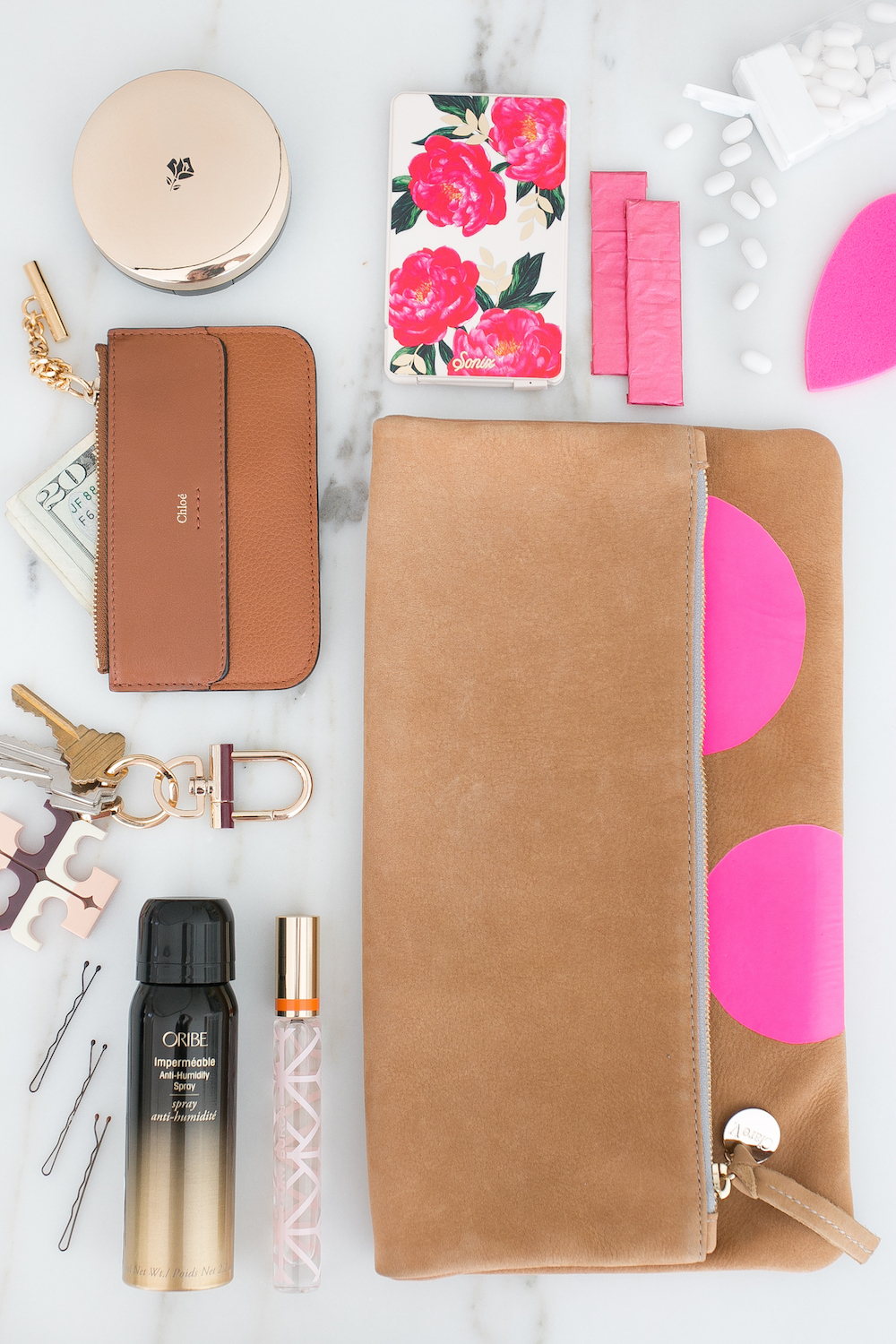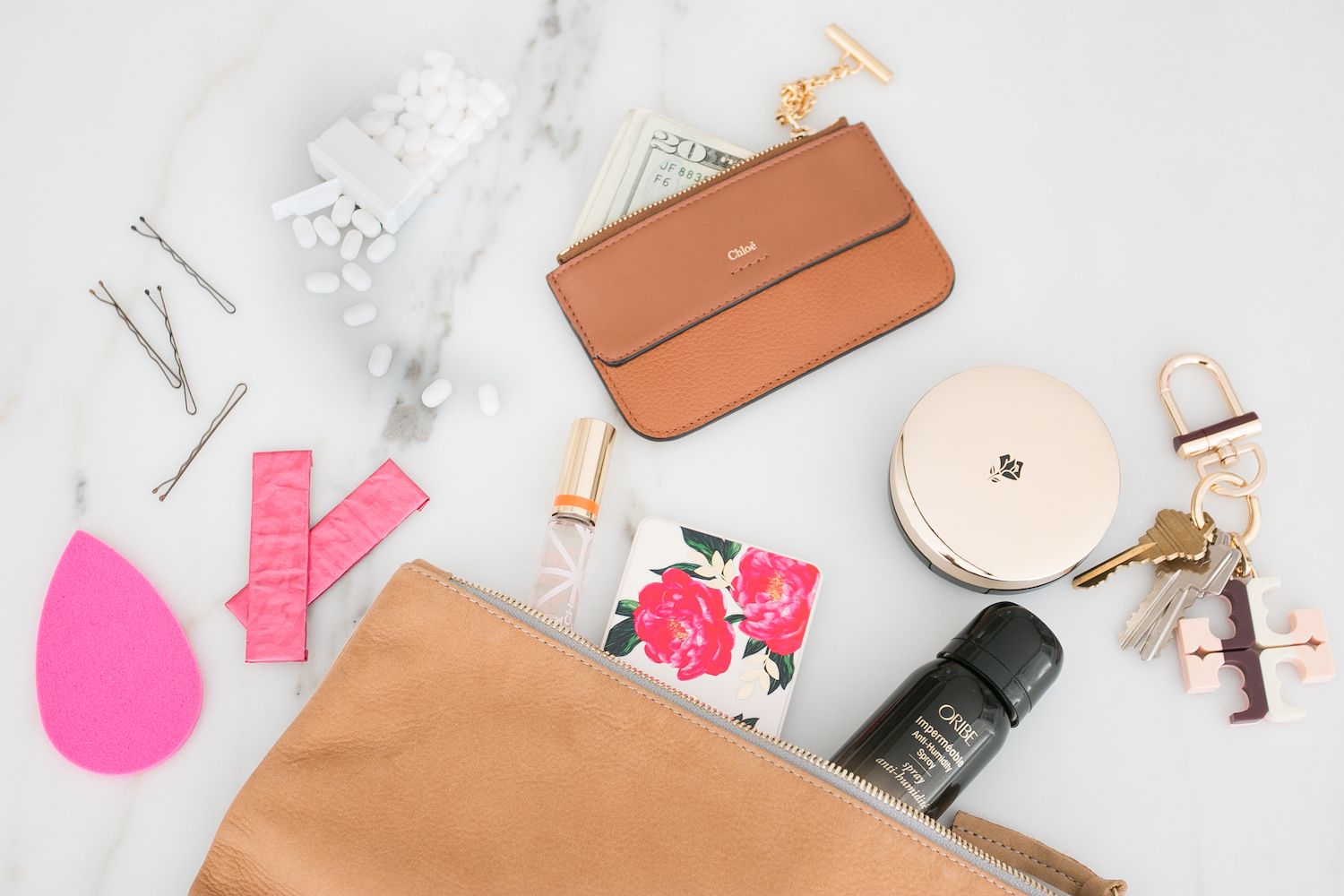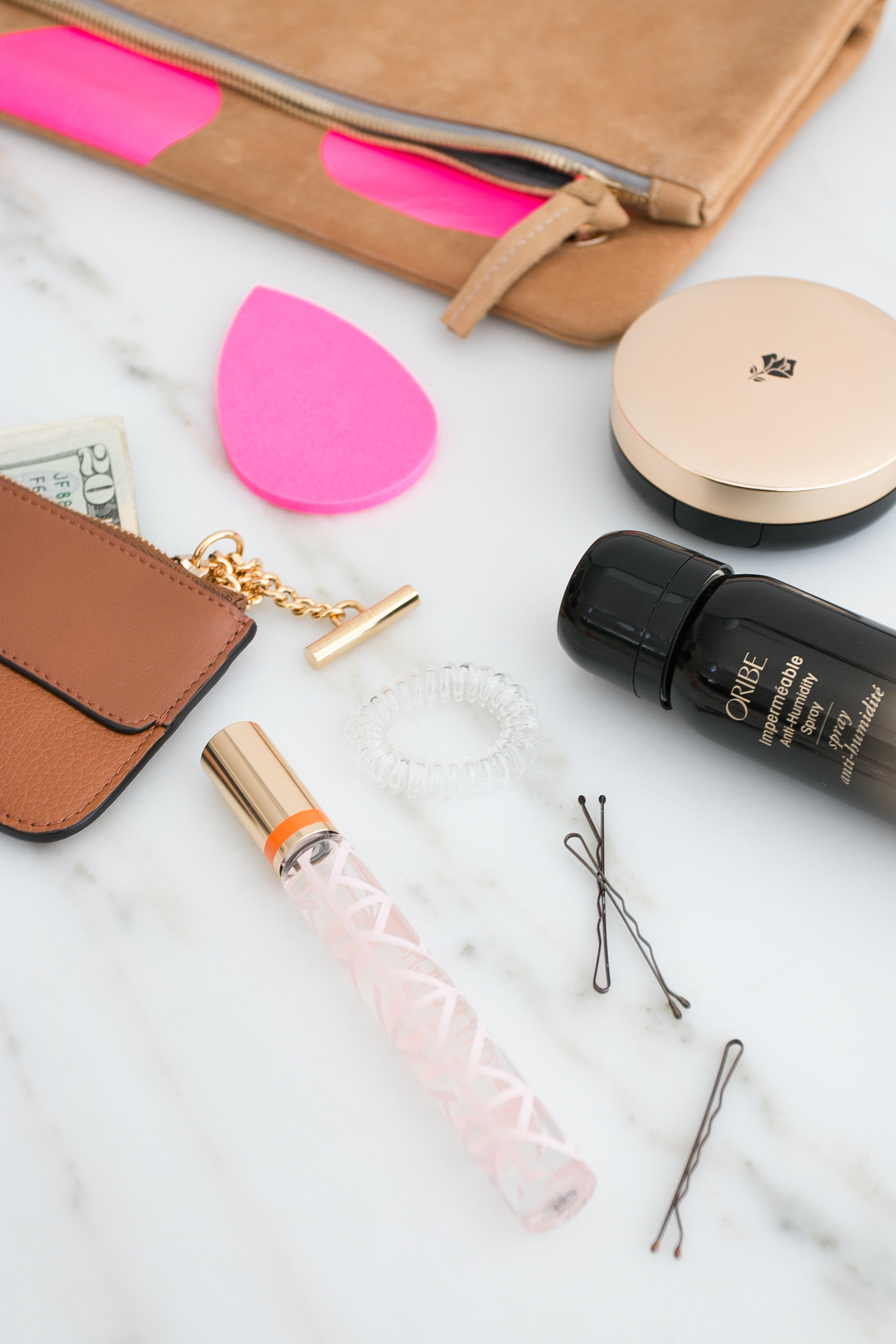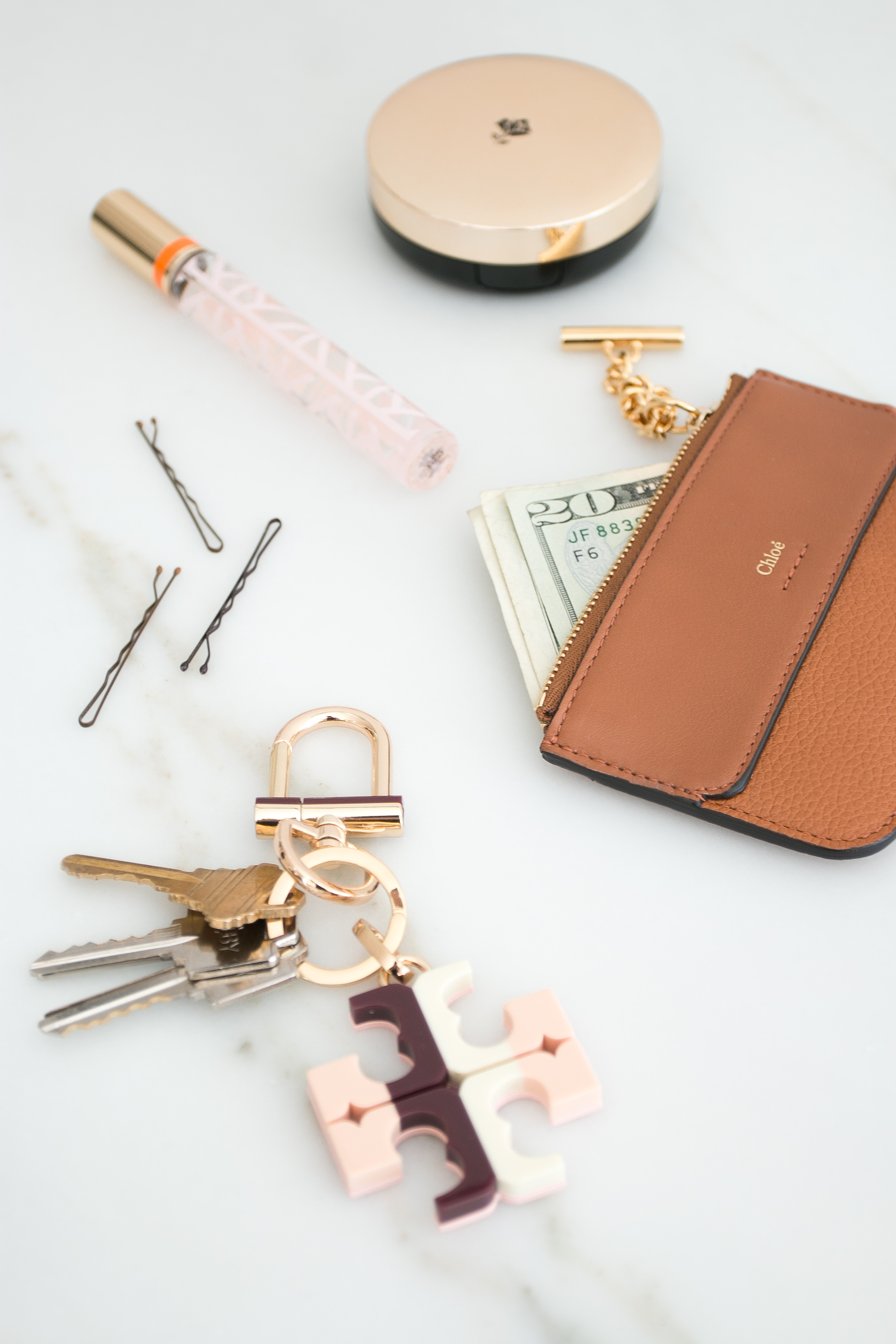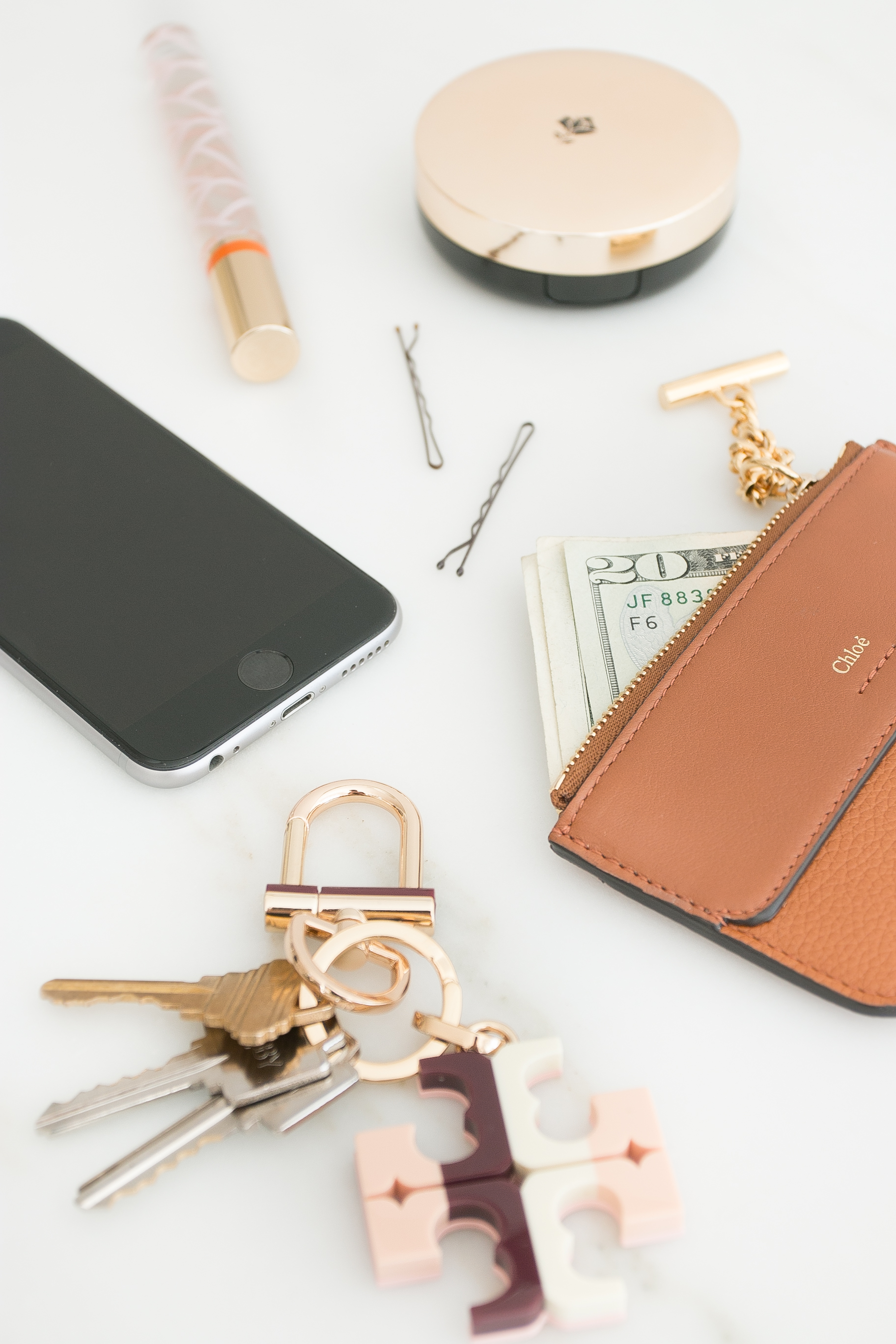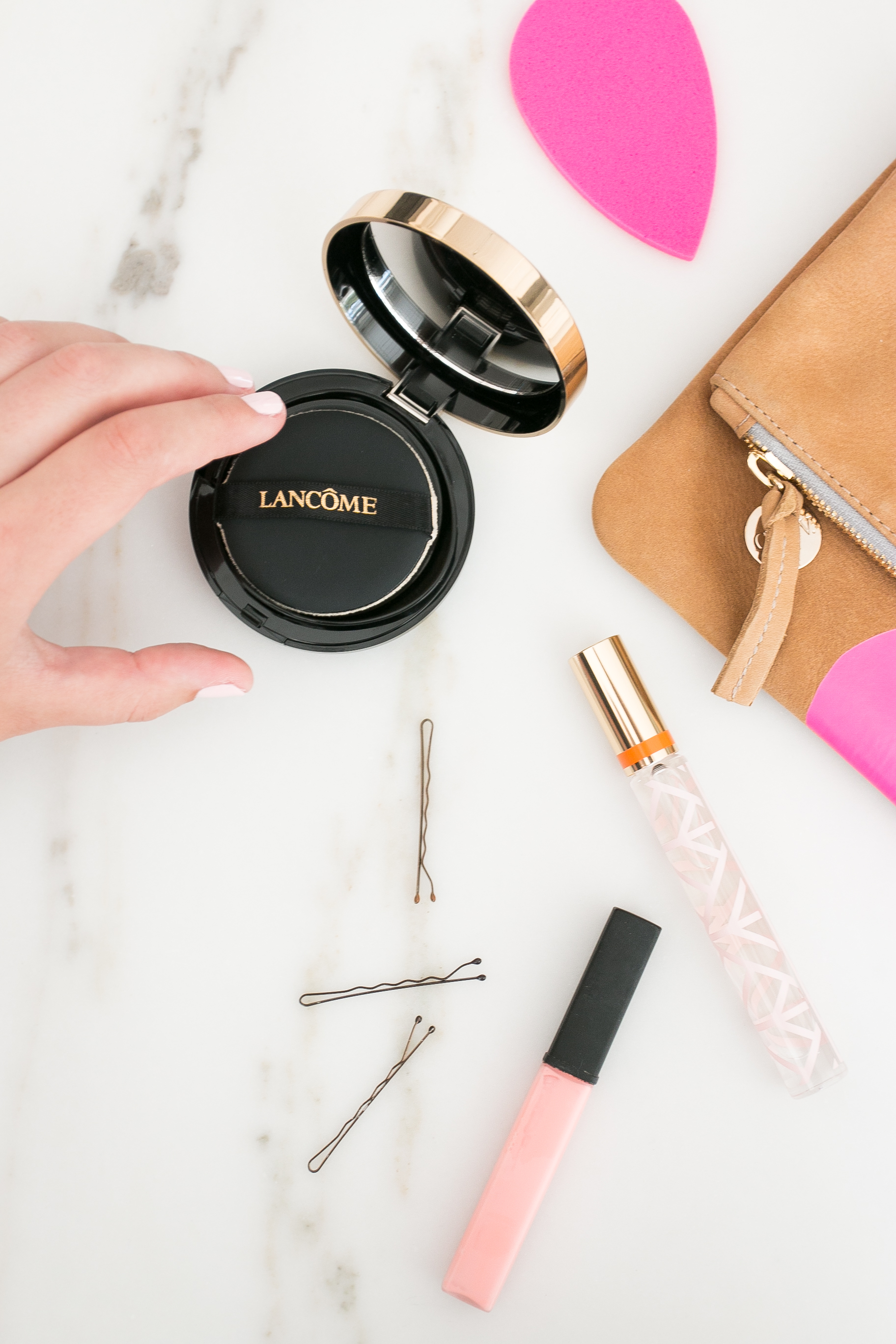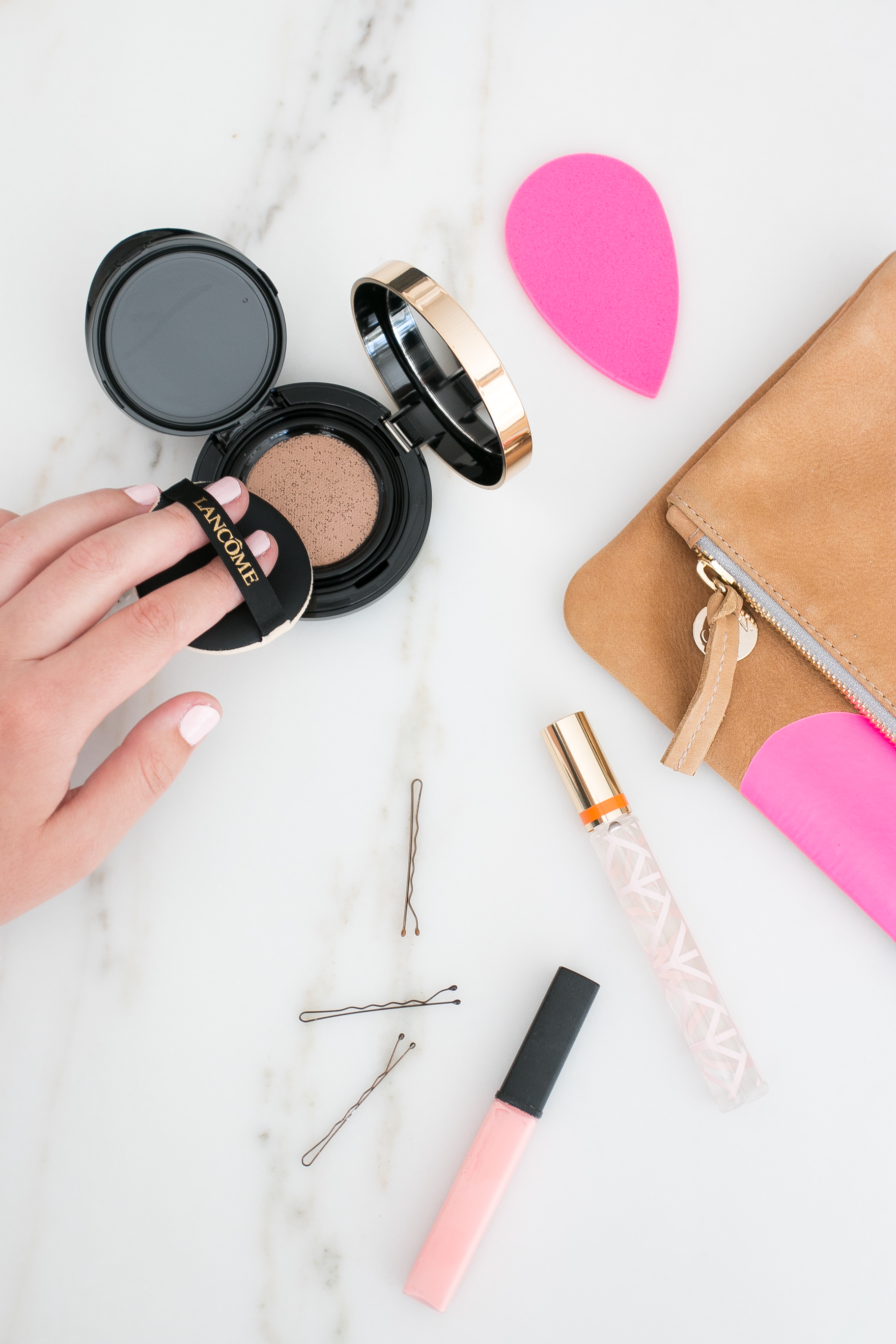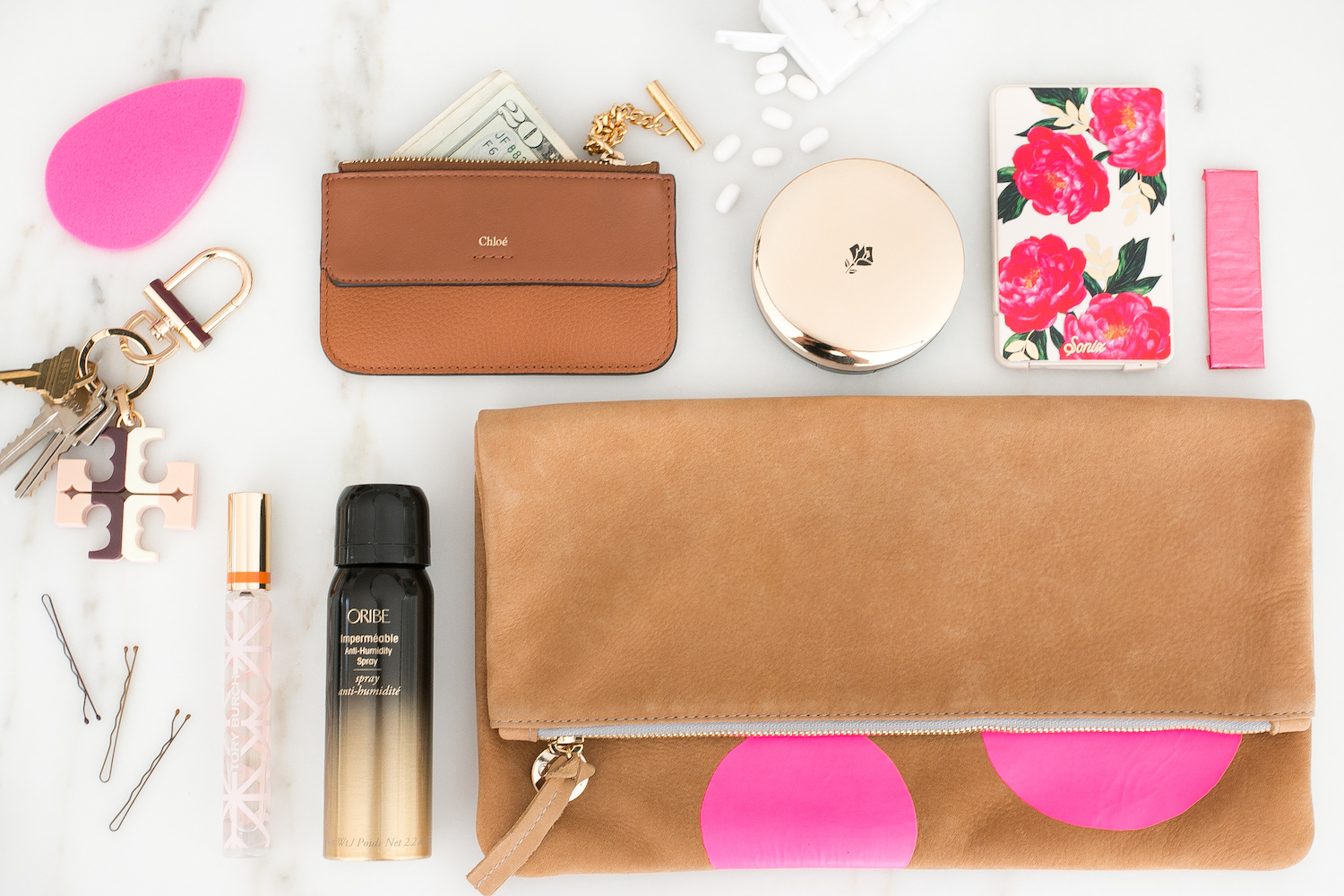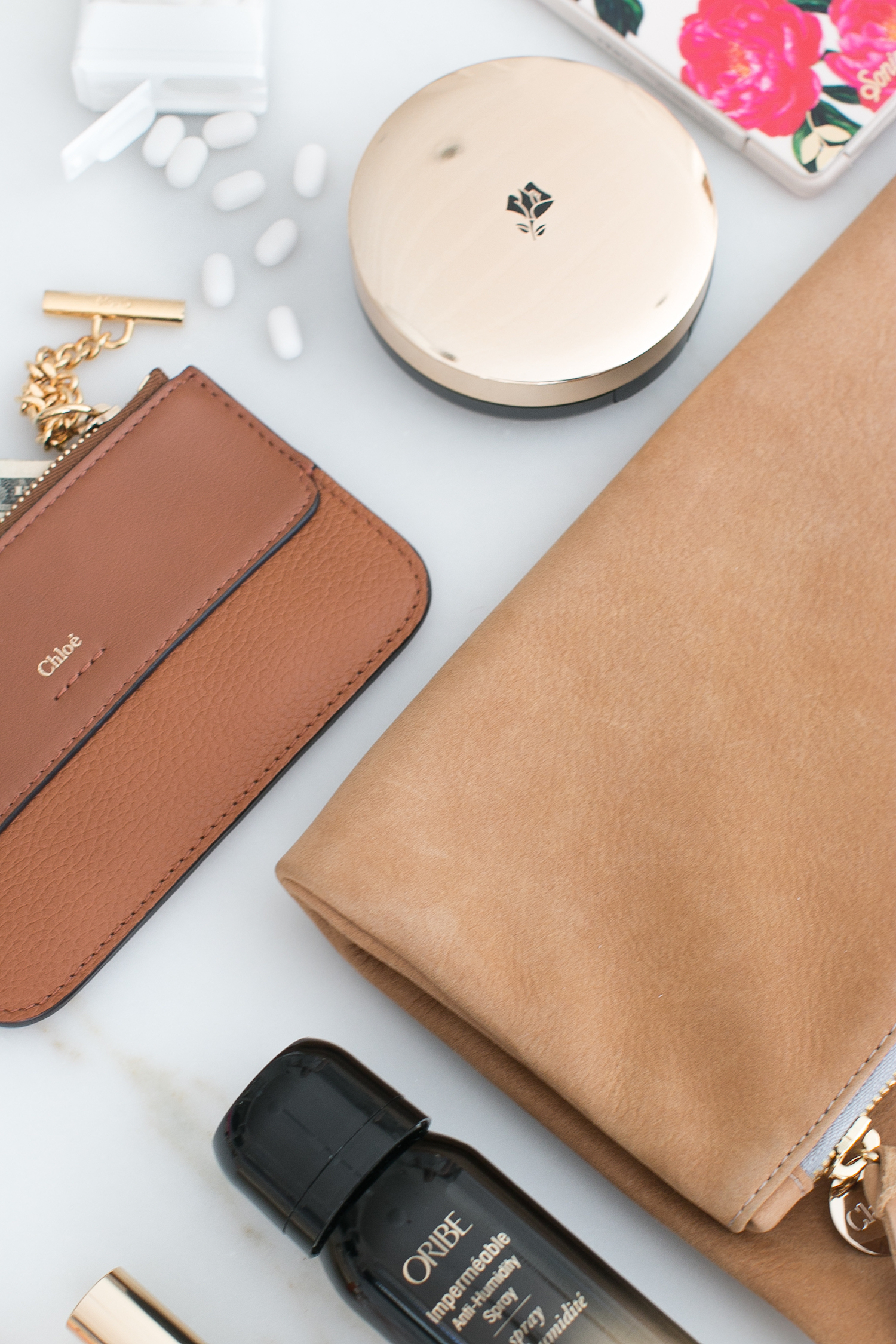 For a night out the last thing you want is to be having the best time, just to be brought down because your phone dies, or you realize you left your make up for touch ups at home.  So I've made a list of your evening clutch essentials, that way you'll never be left without your night out must haves!
1. Make Up: I always make sure I have some make up in my clutch for those times when you or a friend needs a touch up!  One of my favourite products to keep in my clutch is Lancôme's new Tient Idole Ultra Cushion Foundation.  It comes in a super convenient compact and is a high coverage compact liquid foundation cushion! It's portable and is a quick and easy product to use! I also can't leave the house without some lip gloss, a blotting sponge (I love the blotterazzi!), and some perfume. This roller one from Tory Burch is perfect when you're on the go!
2. Compact Phone Charger:  You can't let your phone die if you're going to be Snapchatting and Instagramming the night away! Seriously the worst! I like the Sonix one, because it's not bulky and actually charges your phone!
3. Hair Must Haves: To keep your beautiful do in place all night long make sure you pack bobby pins, elastics (these ones are seriously the best, and will hold and pony or topknot)  and some anti humidity spray.  My favourite spray to throw in my clutch is the Oribe Anti-Humidity Spray, keeps my straight strands or curls sleek! They make it in the perfect compact size for going out!
4. To make sure I'm feeling fresh through out the night, I always pack gum and mints!
5. And of course what good are any of these things if you don't have a super cute clutch to put it all in!  Lately I've been loving this Clare V. one! Make sure you always throw in some spare cash, this Chloe card holder is so cute and keeps everything you need together!  You also can't forget your keys, and if you put them on this Tory Burch keychain you will be sure to never forget them again!
Now you have everything you need for a successful evening out!
– SHOP THE POST –