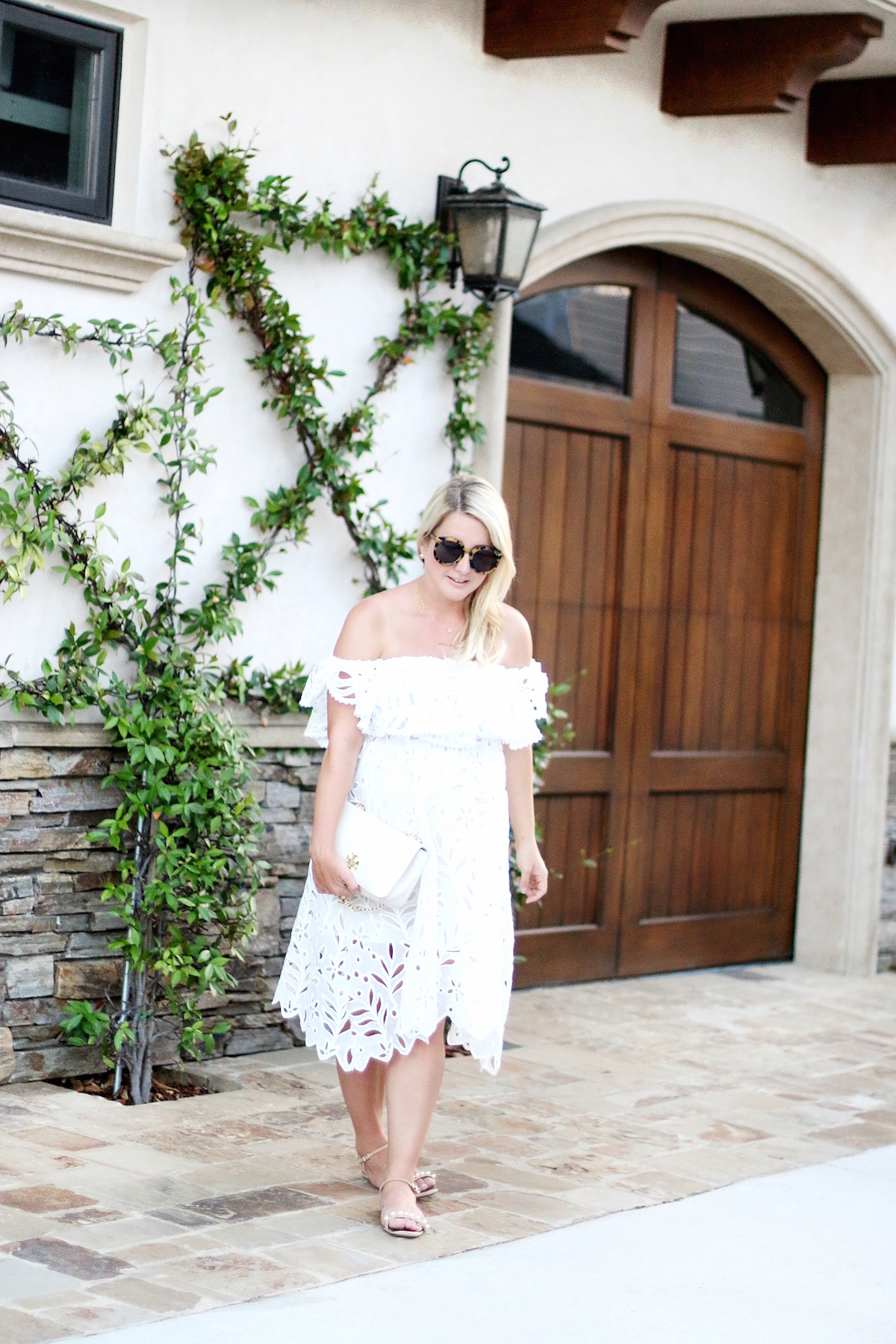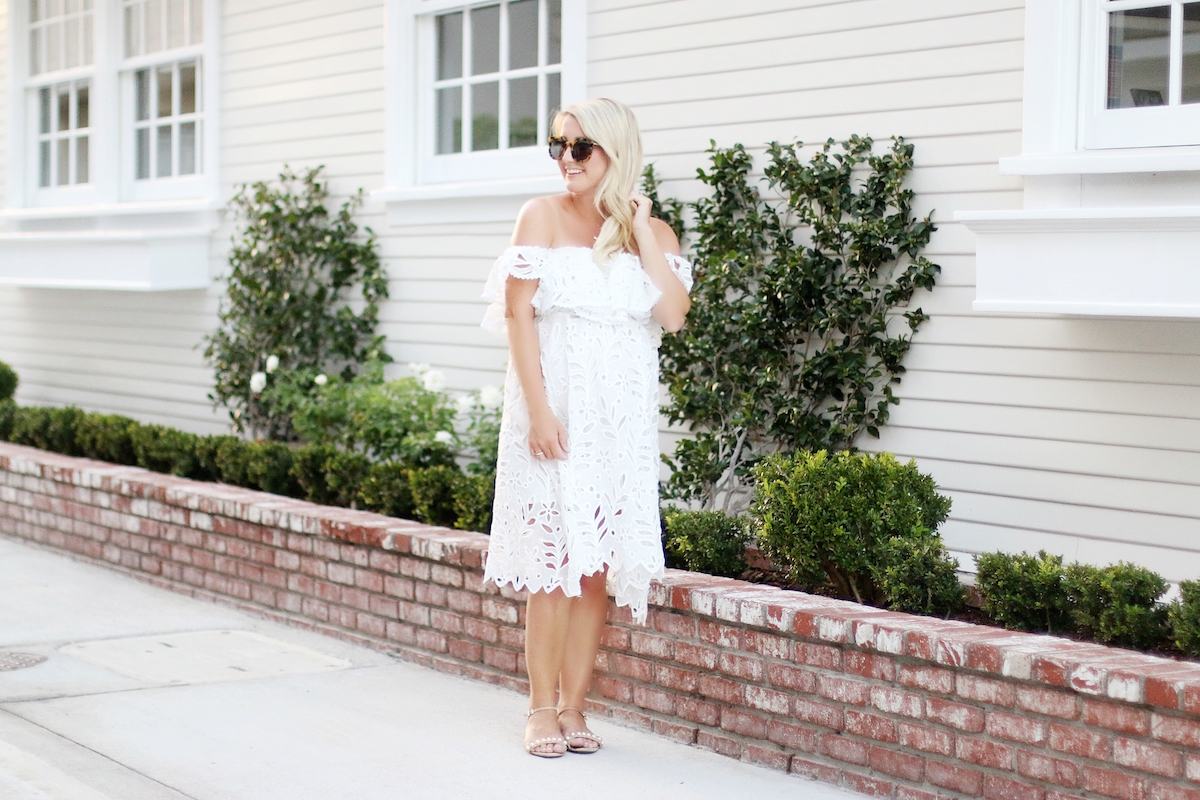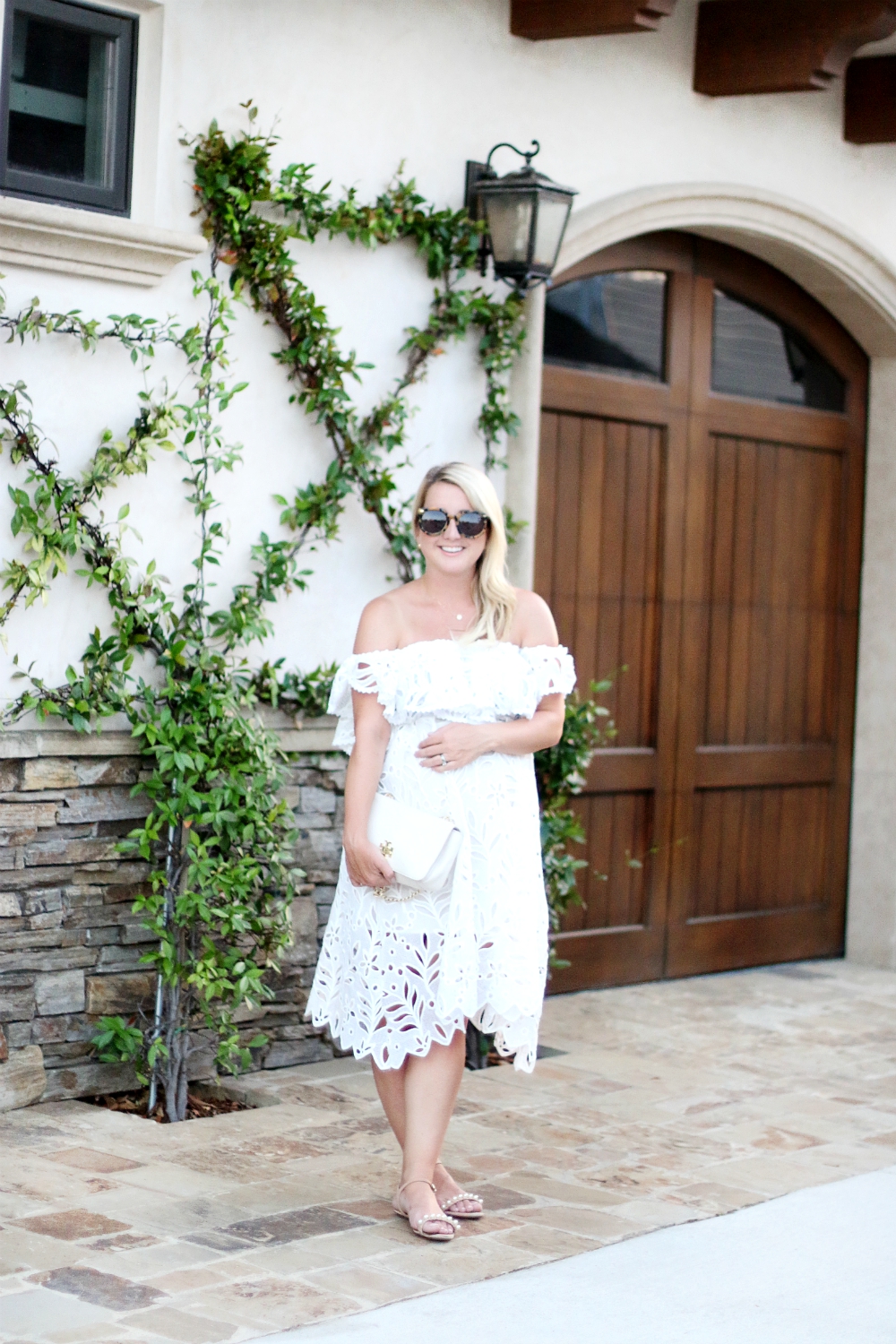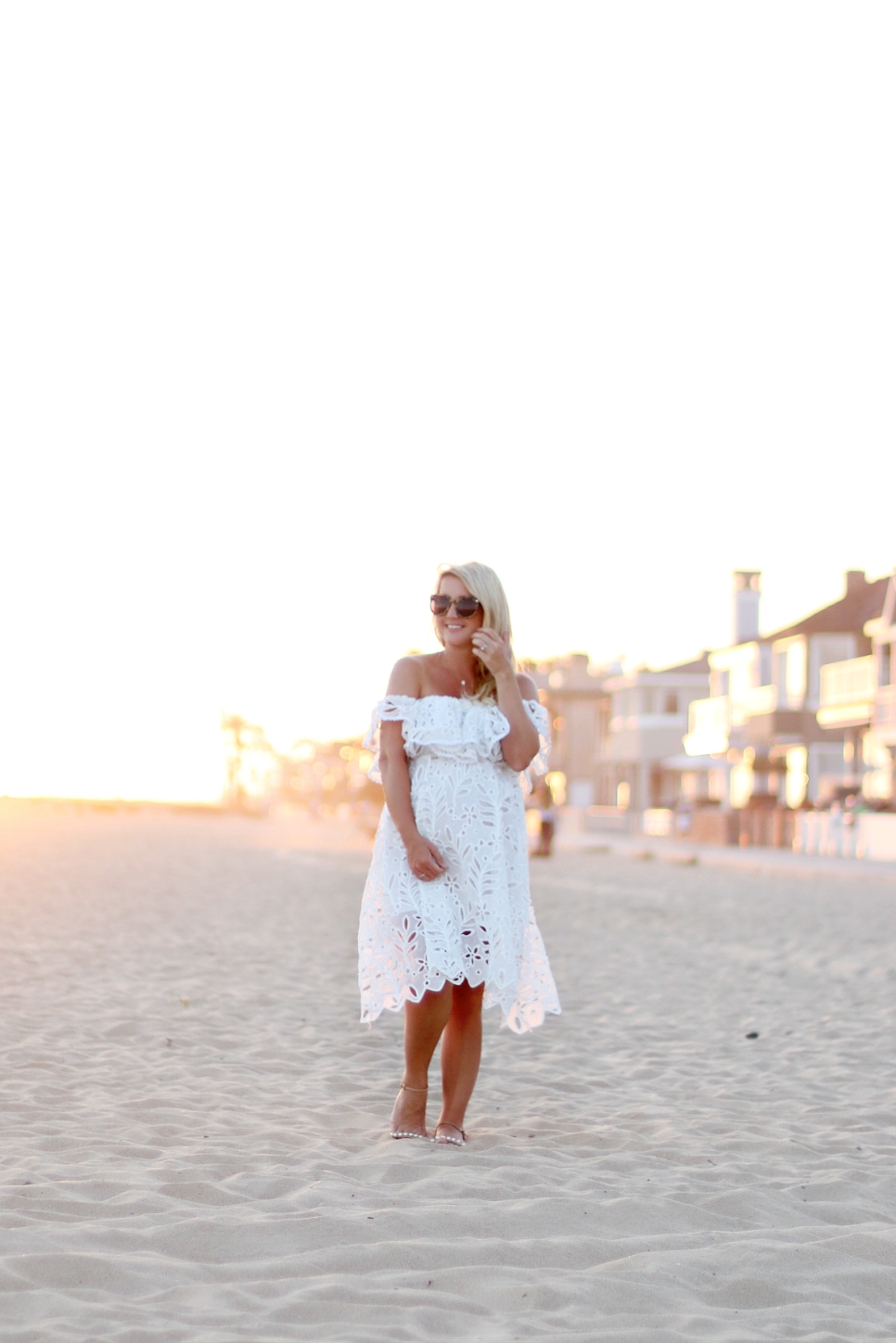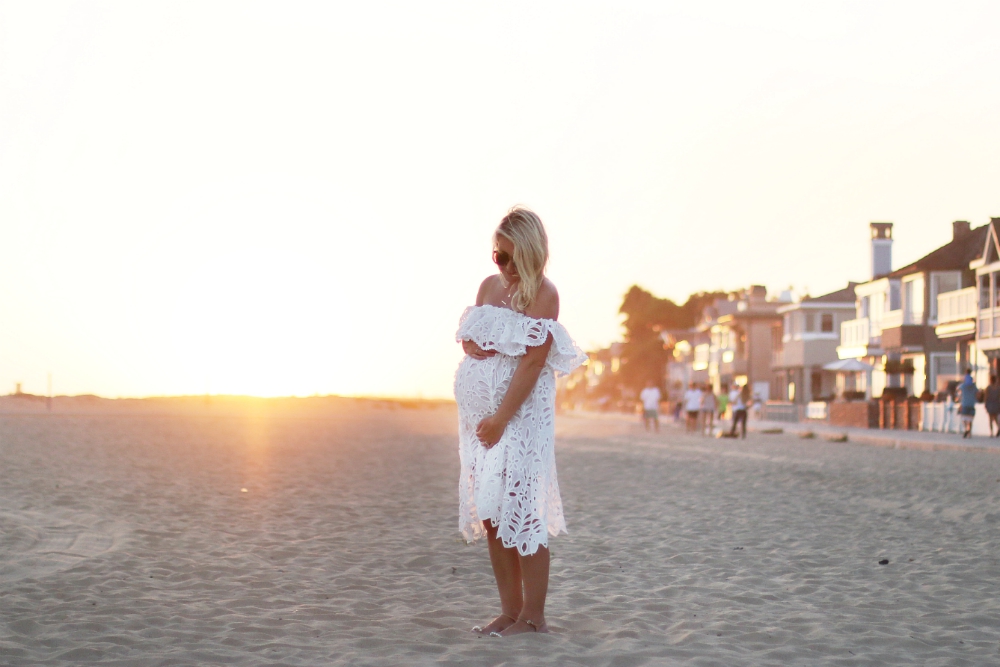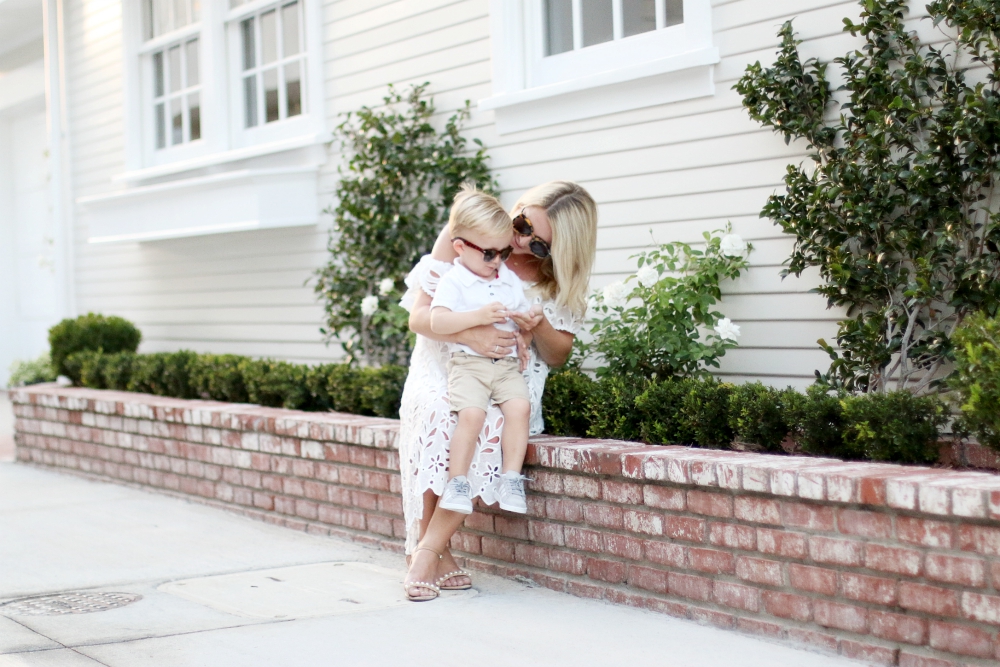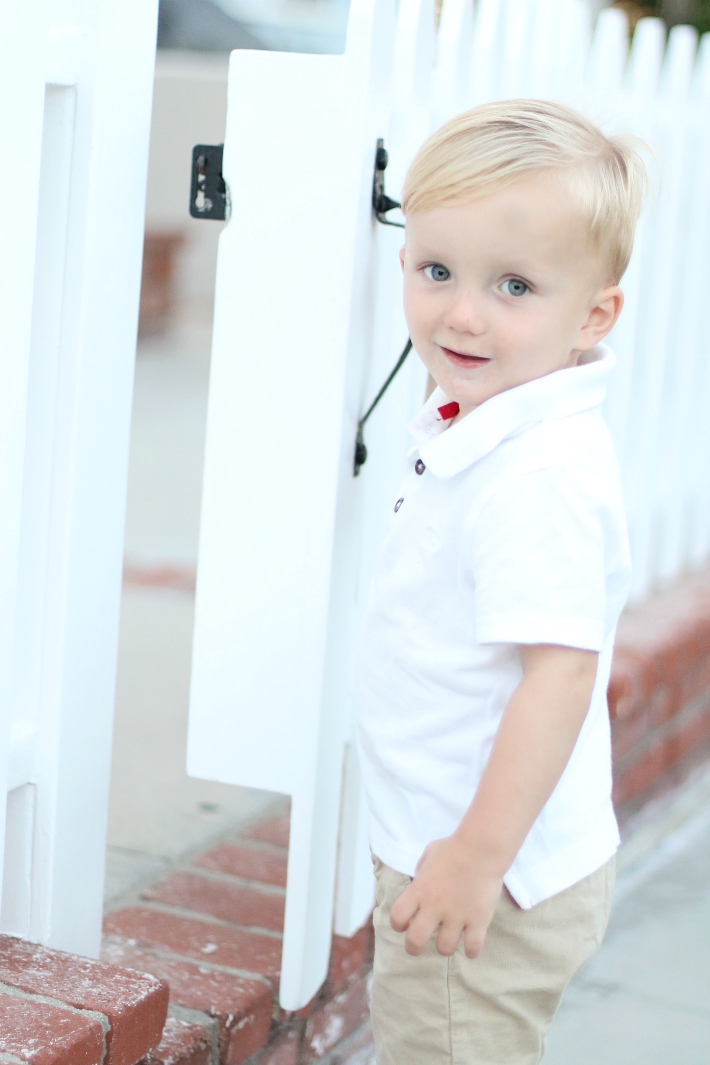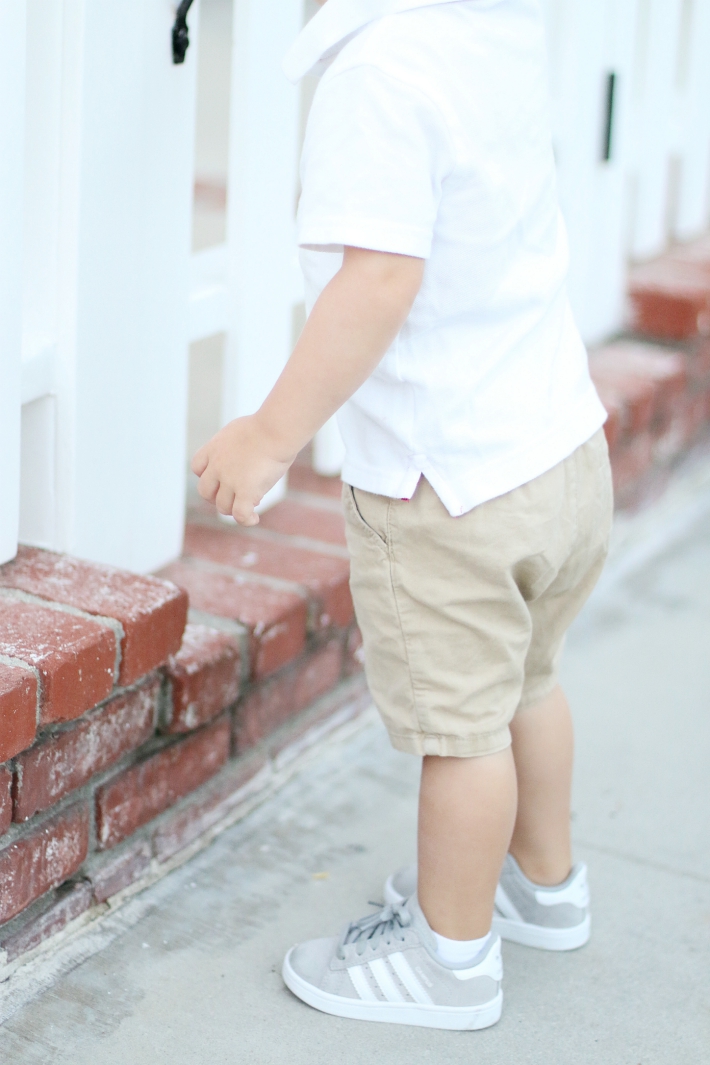 | White Islet Dress | Purse | Sandals | Necklaces | Sunglasses | Liam: Shirt, Shorts, Shoes, Sunglasses |
Hello everyone! I'm so sorry I haven't posted in a couple weeks! It's been a little crazy around here. Starting with our trip down to California, visiting Newport Beach and a 2 day trip to Disneyland! We had such an incredible time away. We wanted to focus on a trip all about Liam, calling it a "Liam Moon"- before our sweet baby girl arrives in December!
Here are a few photos we took, one night before dinner! I just ADORE this white islet dress, it's perfect for a growing belly. I'm sure I'll be wearing it after baby too. Plus it's a great piece to pack, the material is pretty thick so it didn't wrinkle at all! I got so many compliments on it… best part, it's under $70!! And how cute does our little Liam look, I can't believe how big he looks in these photos. Time is just flying by!
-SHOP OUR LOOK- [thefeedproducts style='four']