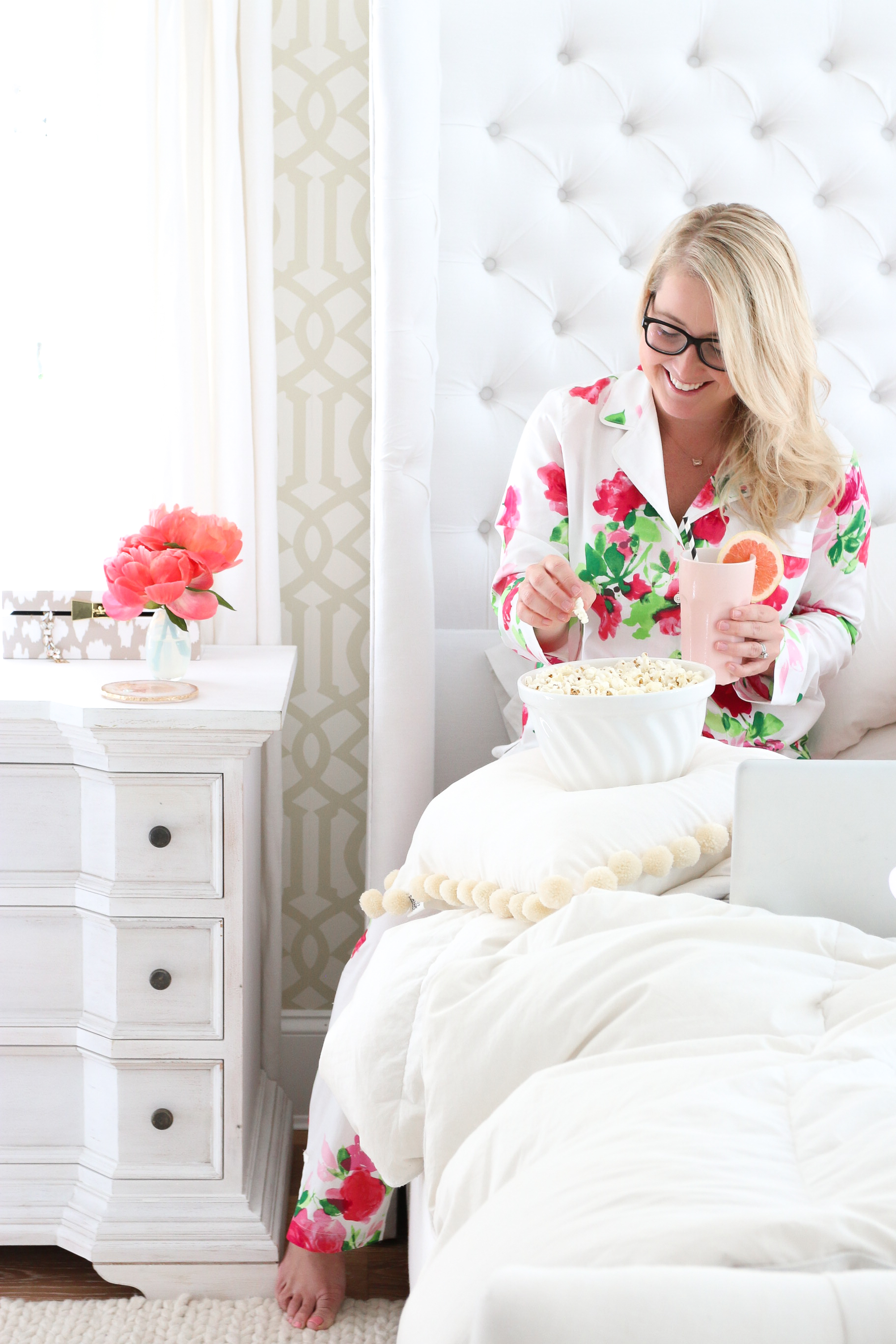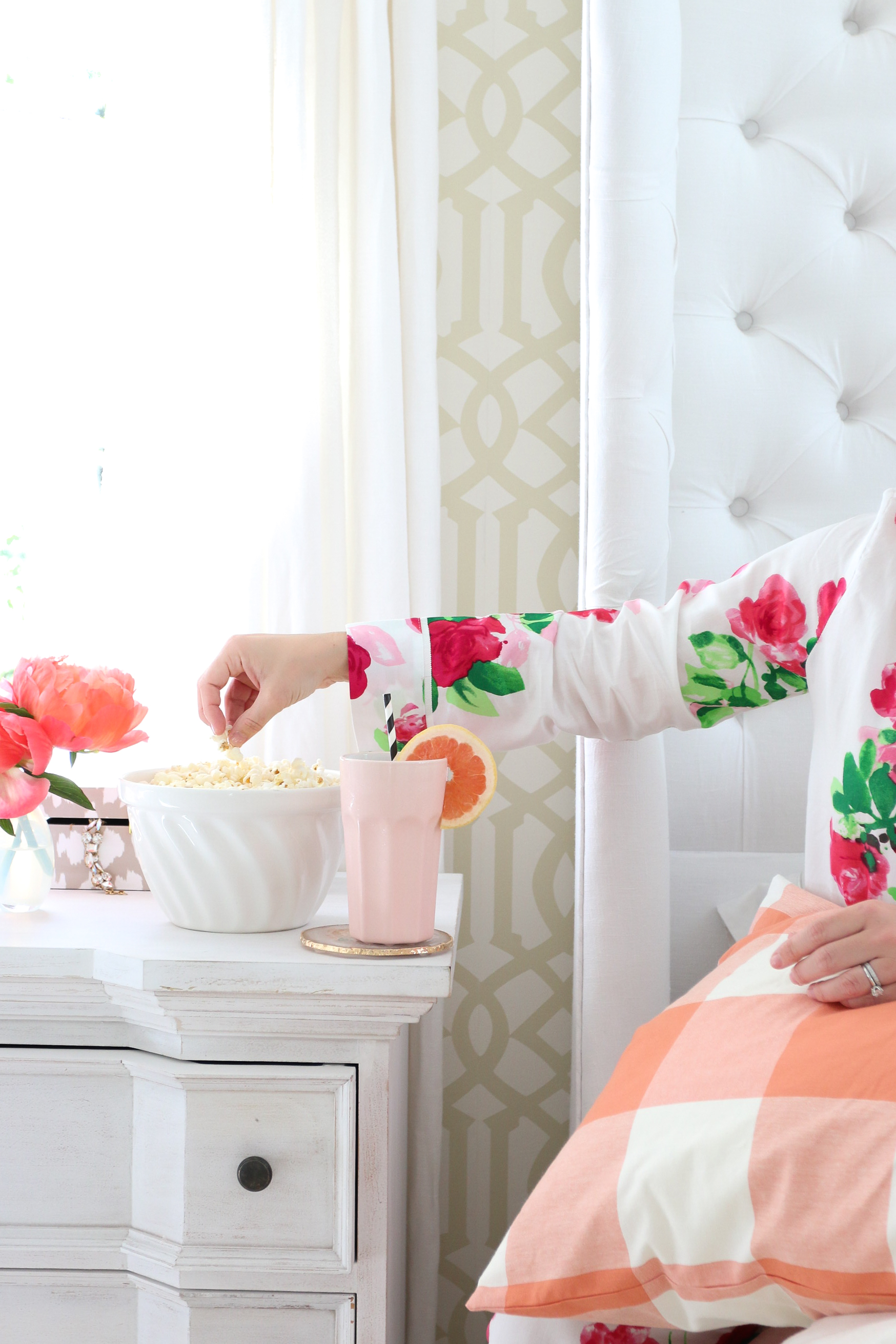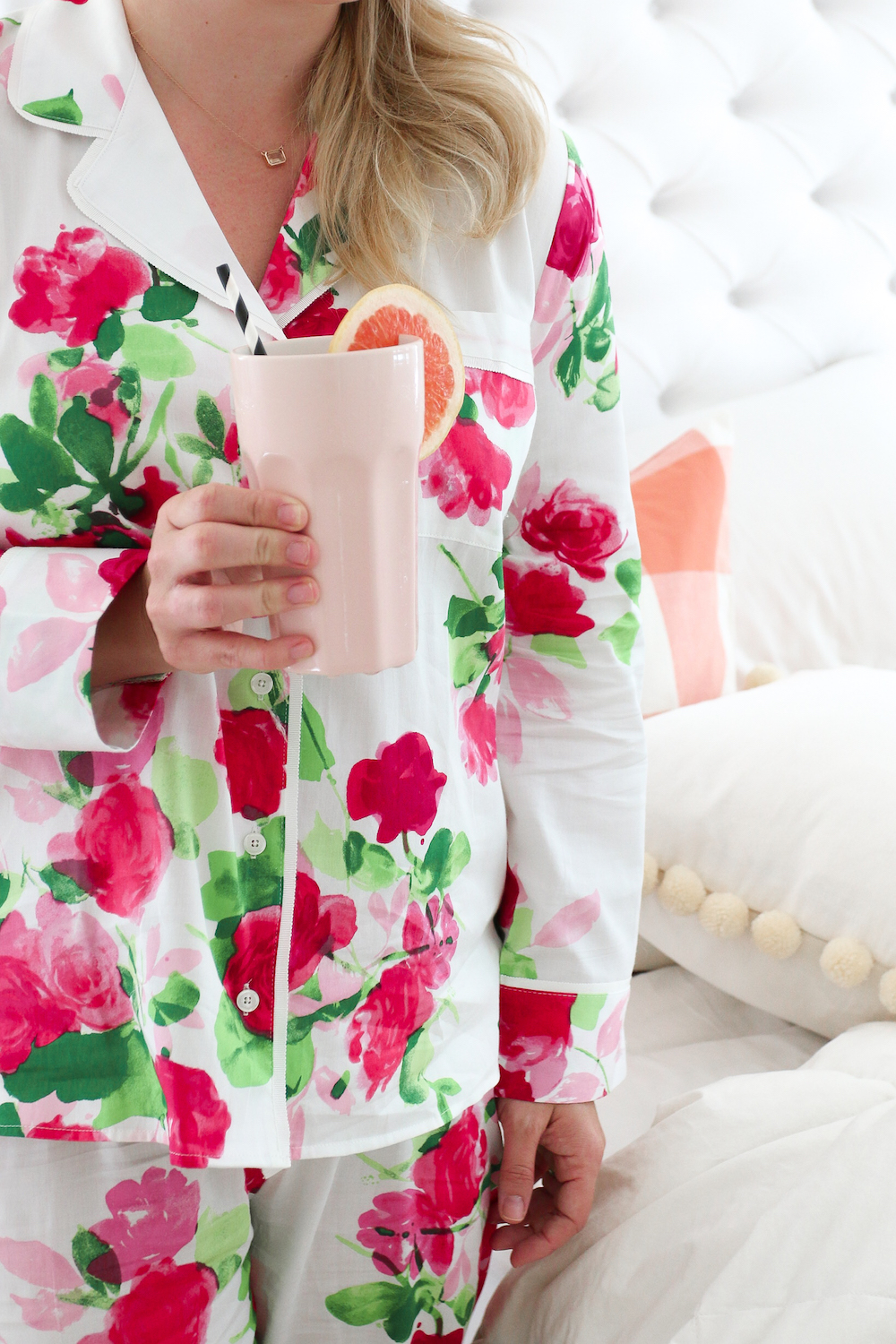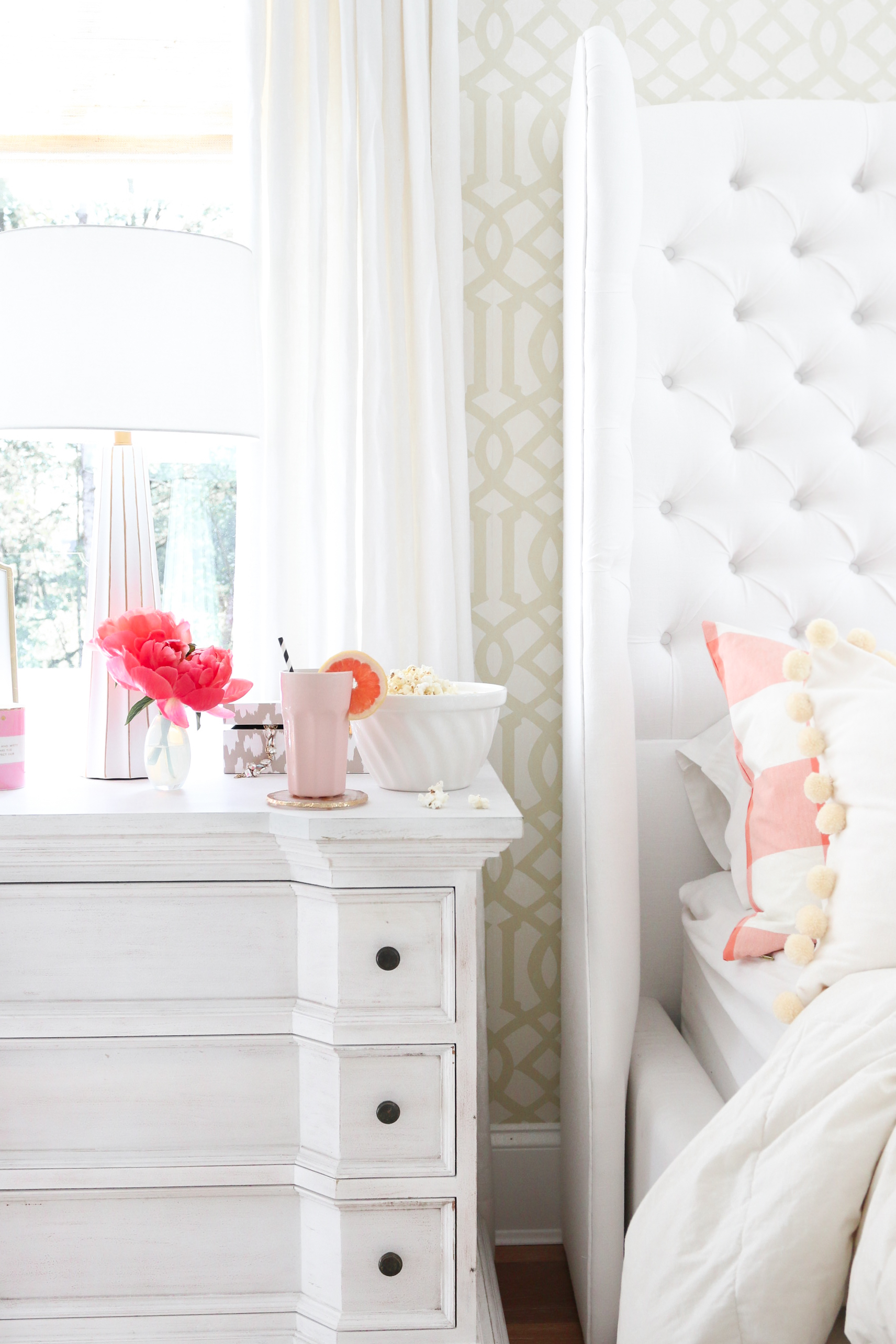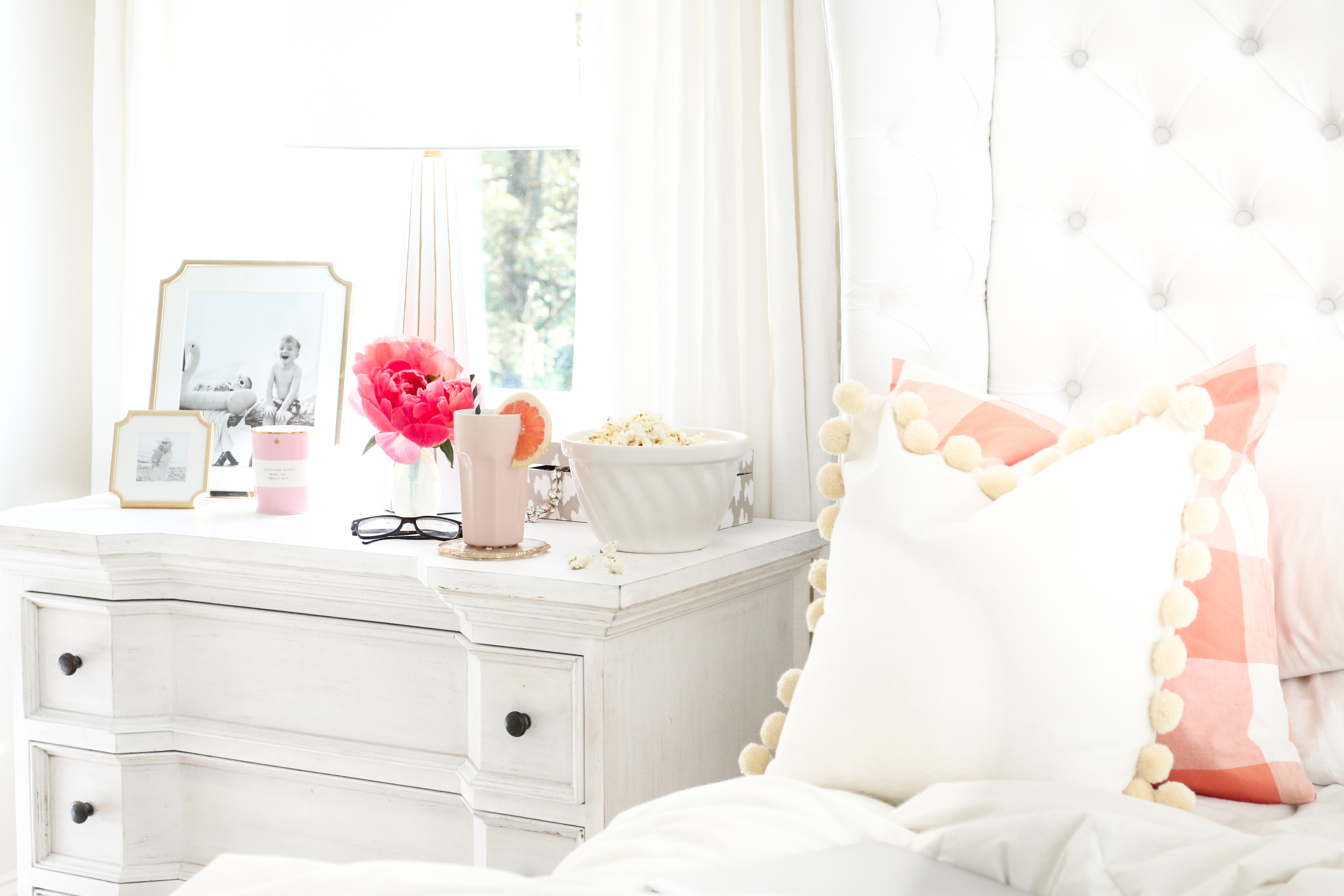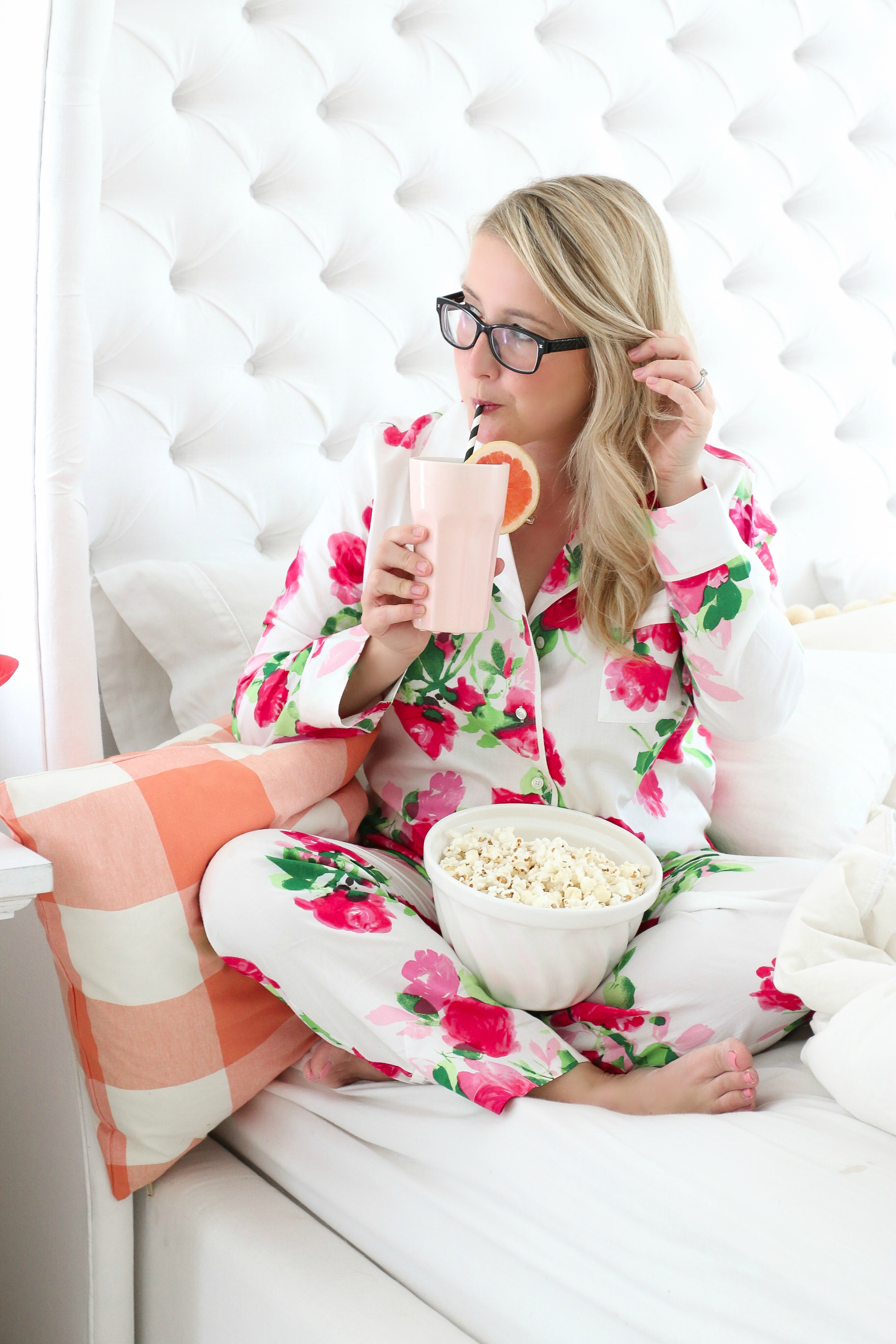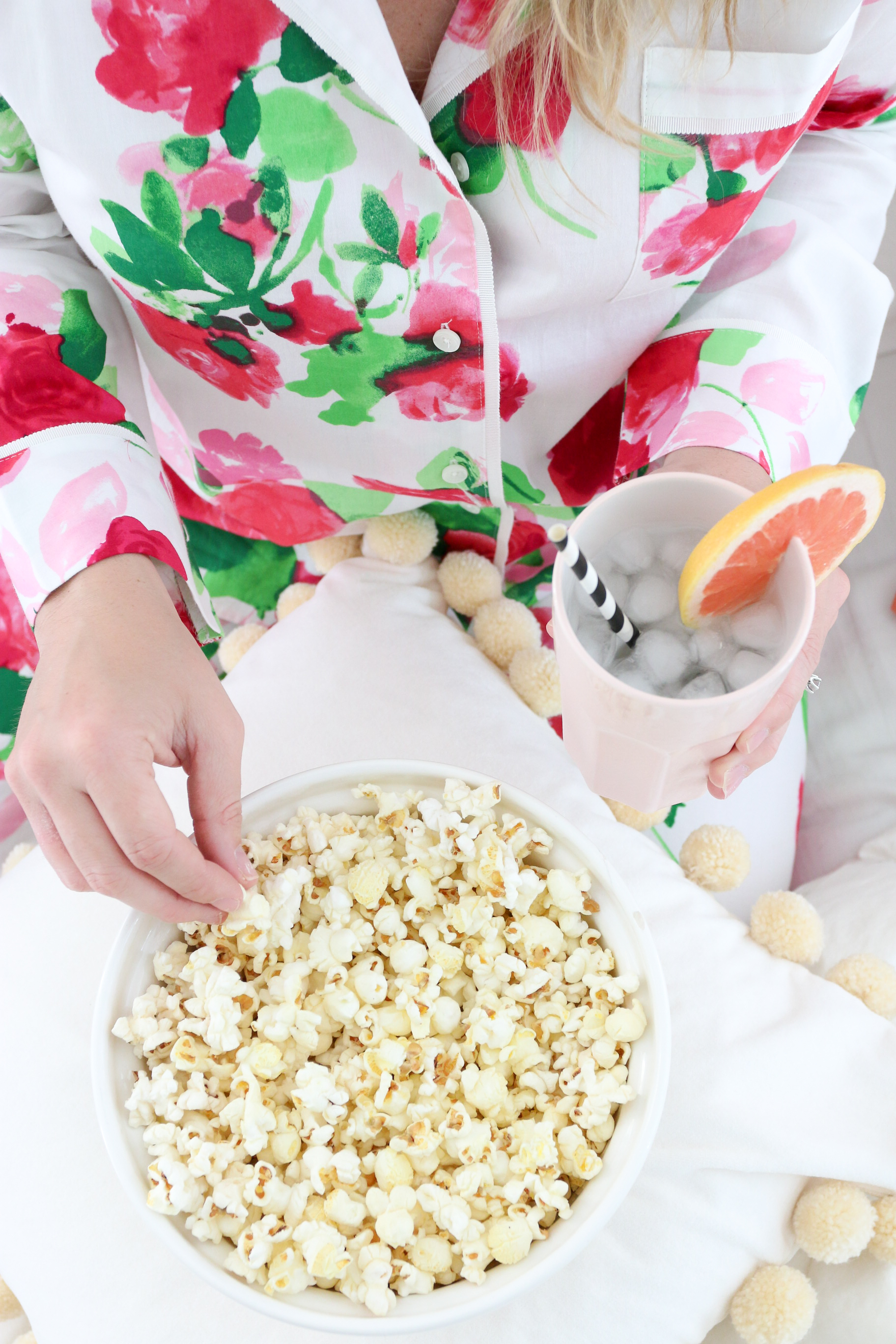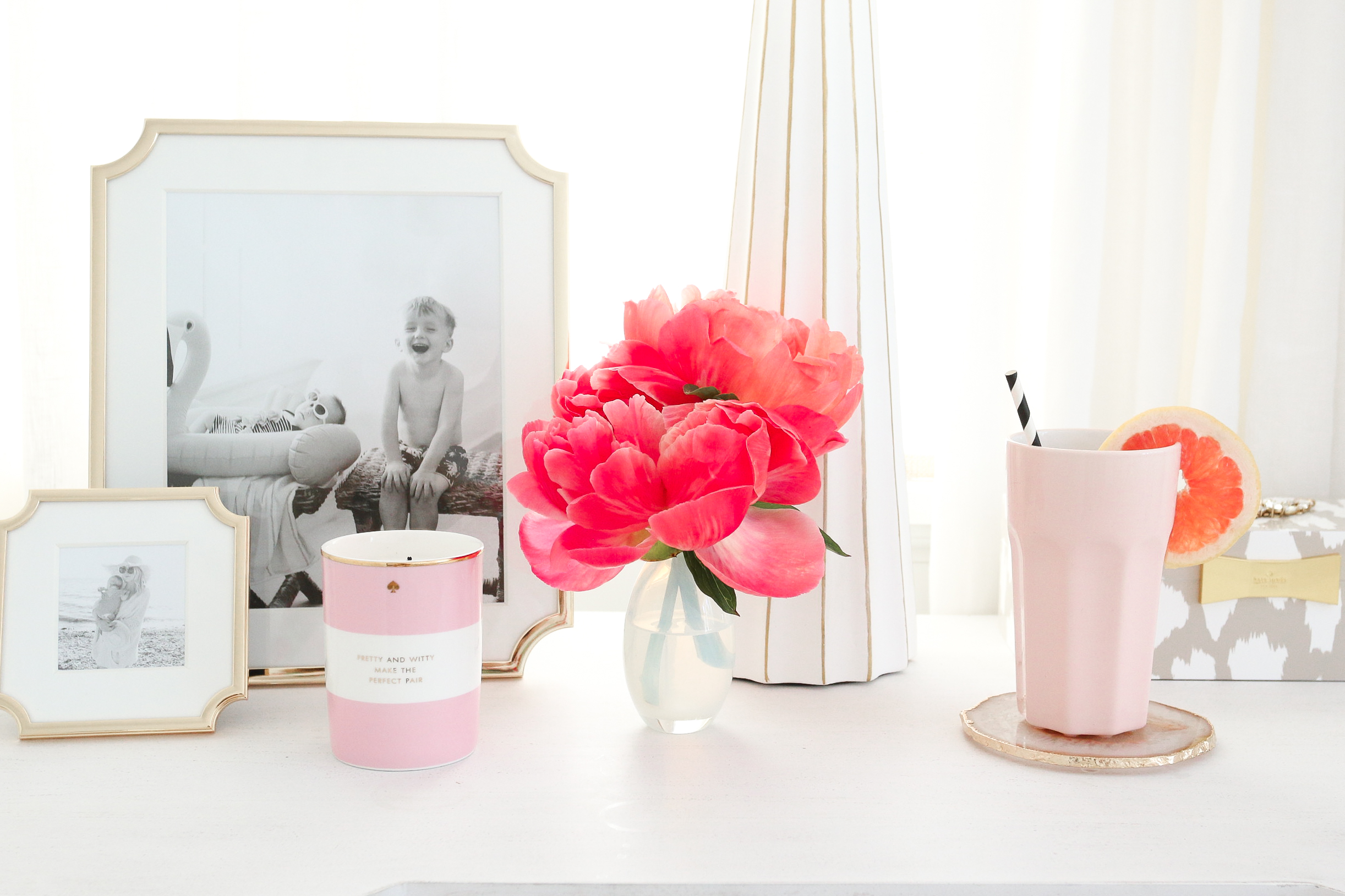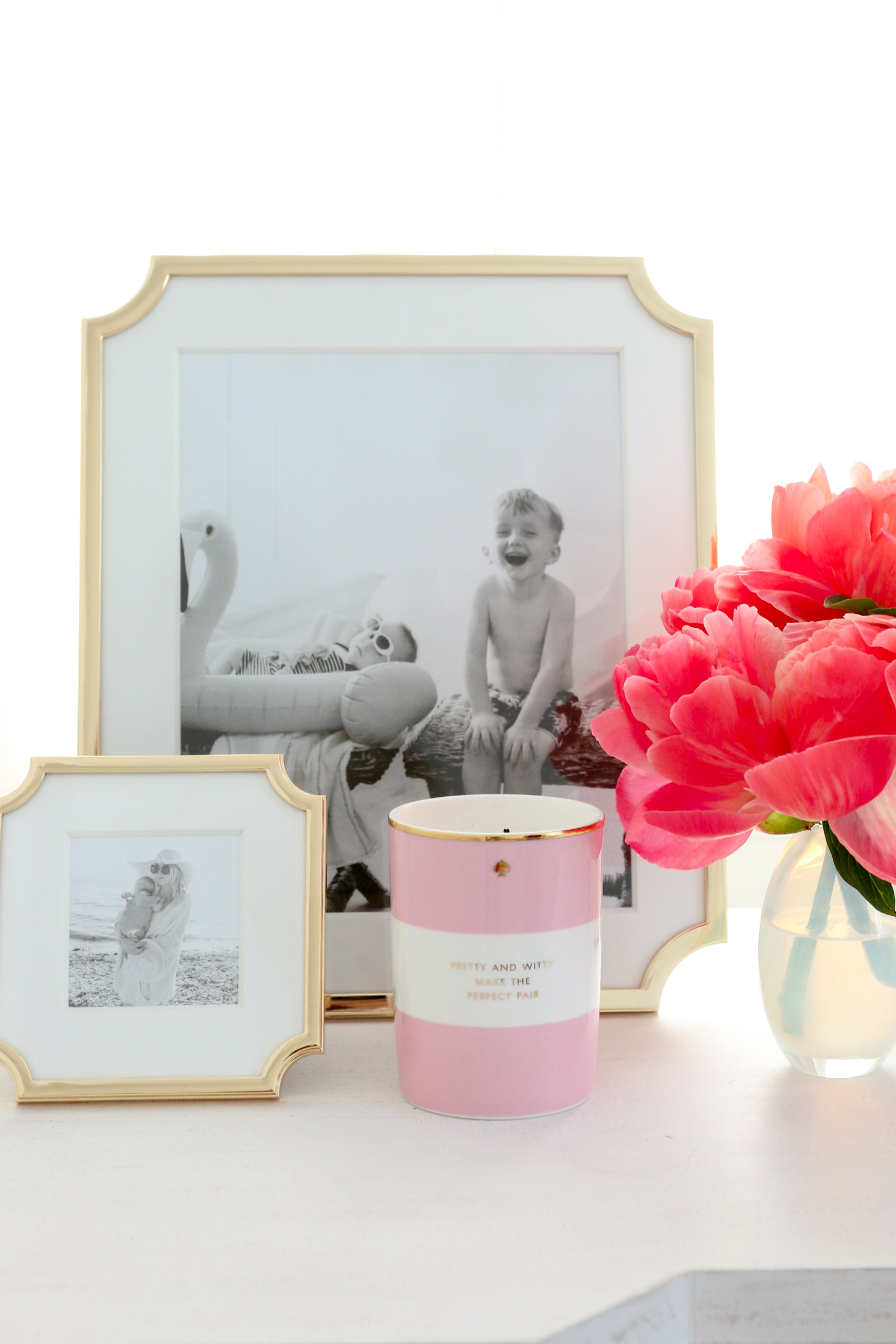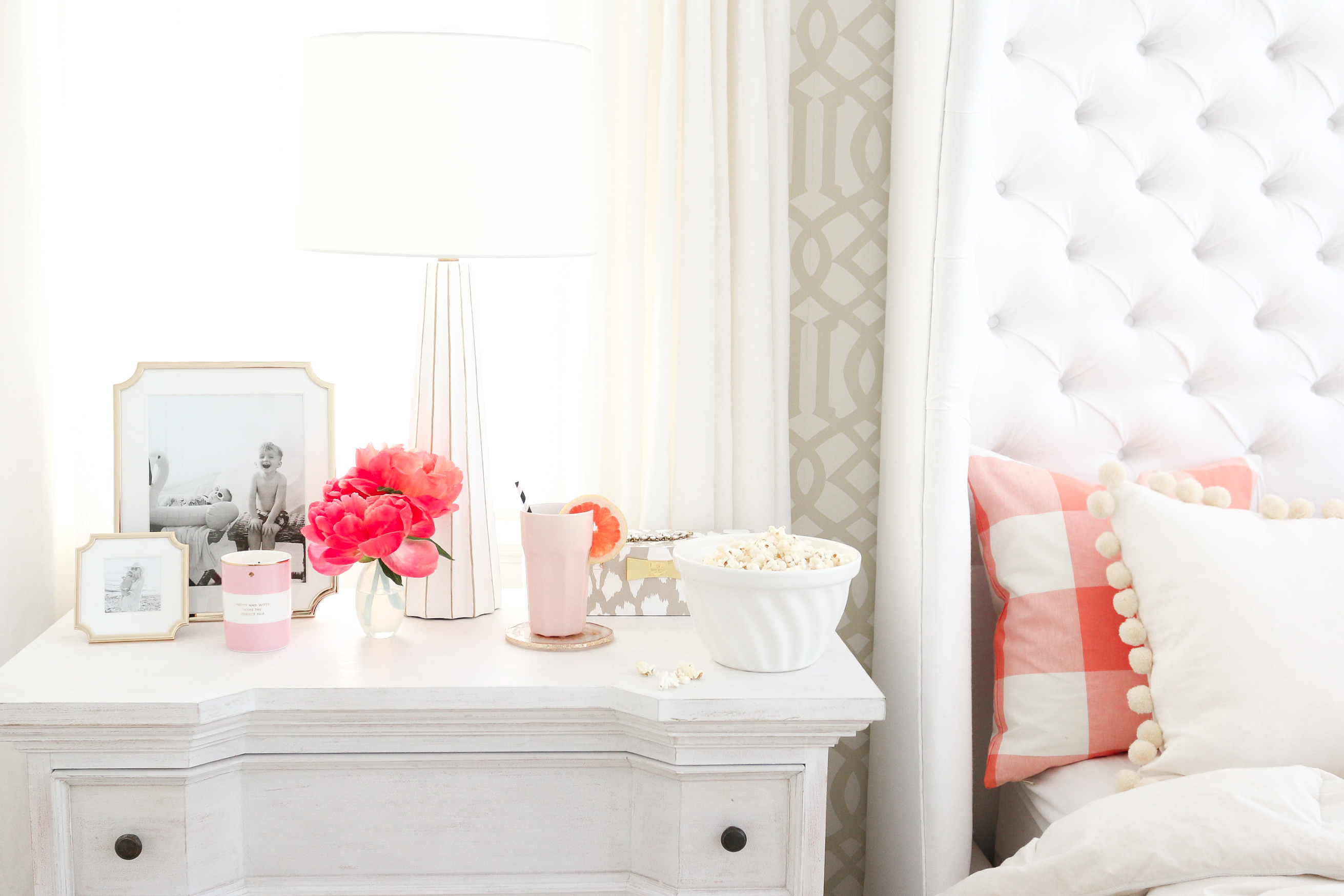 | Pyjamas | Large Gold Frame | Small Gold Frame | Candle | Jewelry Box | Pillow (similar) |  Oversized Check Pillow | Monika Dream Bed | Lamp | Night Table | Wallpaper | Drapes |
Happy Monday! Hope all of you mommas had an amazing weekend with so much love poured on you! I had such a fun packed weekend… full of laughter and excitement to say the least! And well.. today is Monday.. or MOMday as I like to call it. The day where I catch up on everything and feel pretty pooped by the end of the day!
So tonight I'm ready to CHILL! Hand me the popcorn, a re-freshing glass of grapefruit water (my favourite) and I'm ready to watch my favourite shows on netflix tonight! And can I just add how much I love how bright it is in the evening now? 9pm and it's still light outside, I absolutely love it! Add in some "playful, witty and fun", throw on my new favourite Kate Spade floral pyjamas and I'll just call it a momma's night out in bed! (Face mask included). I And how cute is my bedside looking? Just got my hands on these new gold frames, gorgeous jewelry box (I can never have enough) and the most delicious smelling candle too! Now I'm officially ready for some R&R… night night!
This post was sponsored by Kate Spade New York. All comments, opinions, product selection and styling is my own.
-SHOP THIS POST-