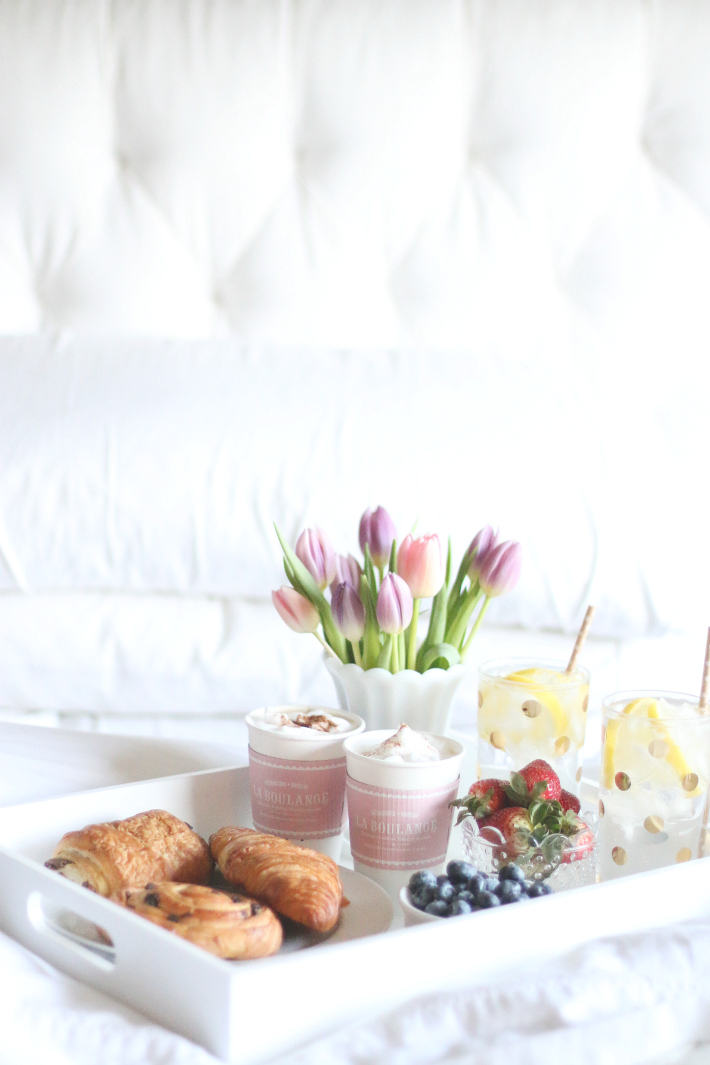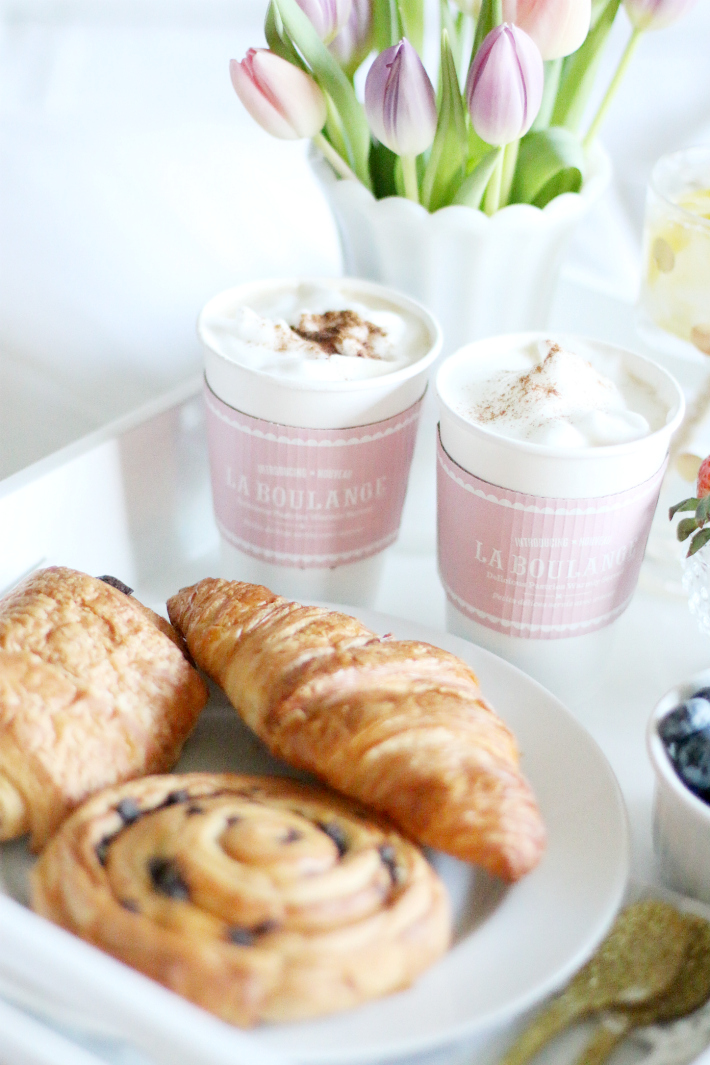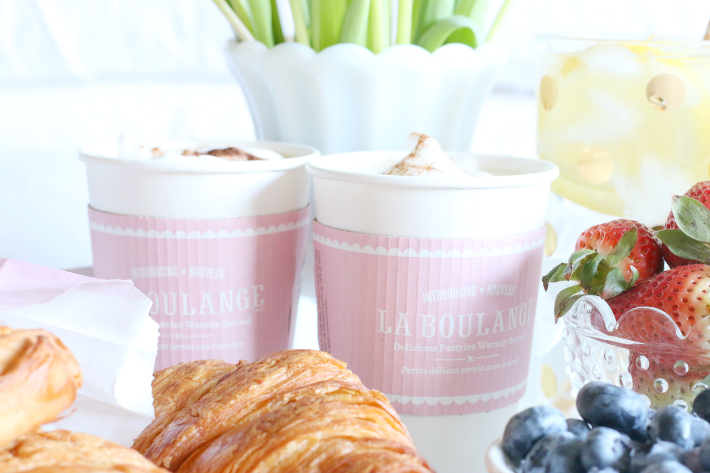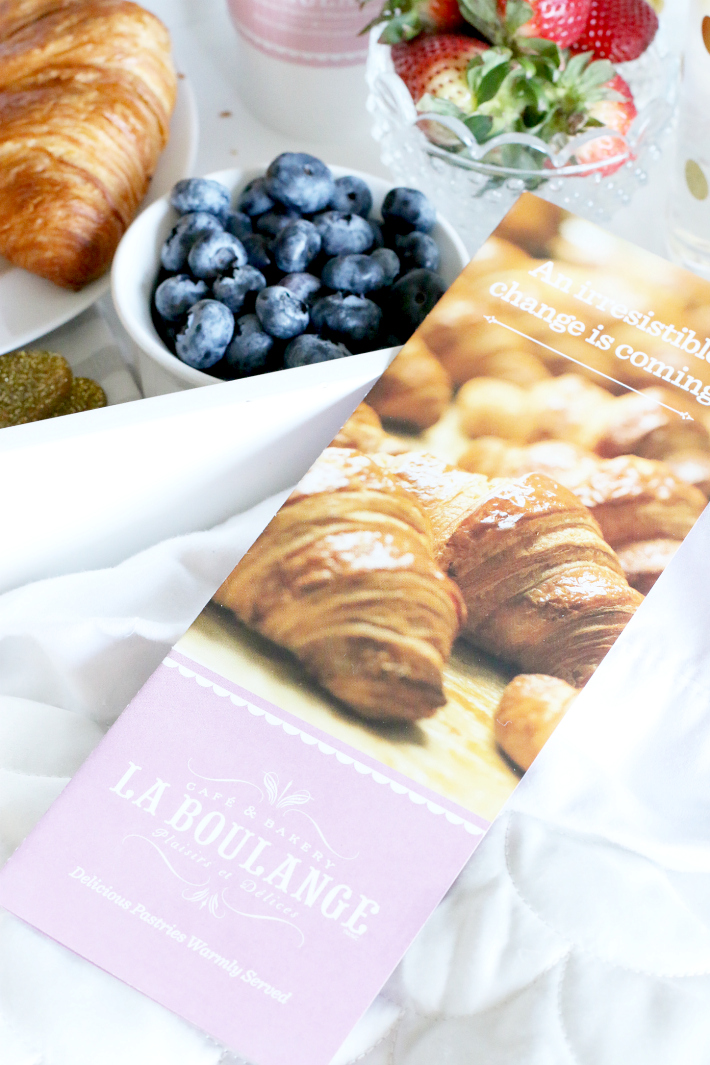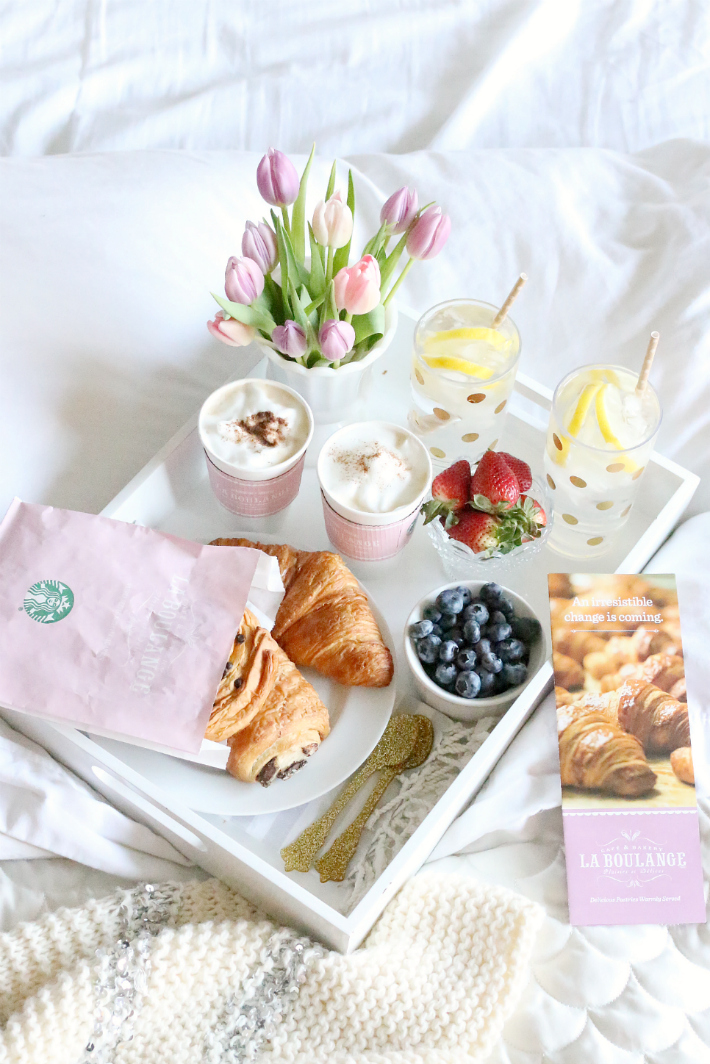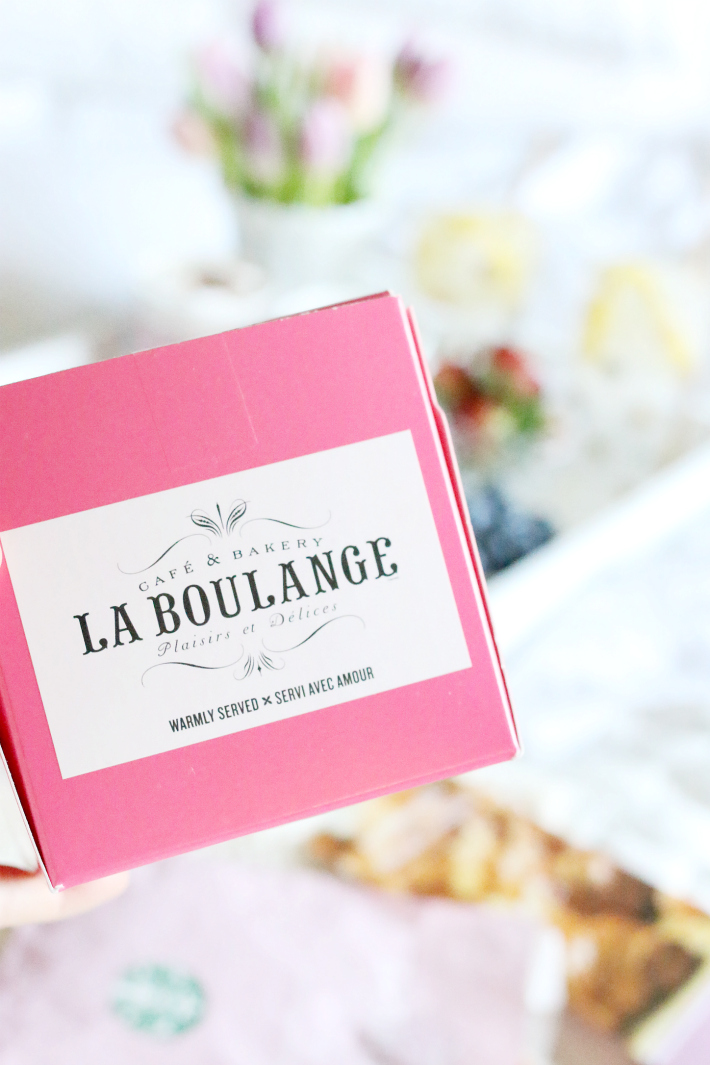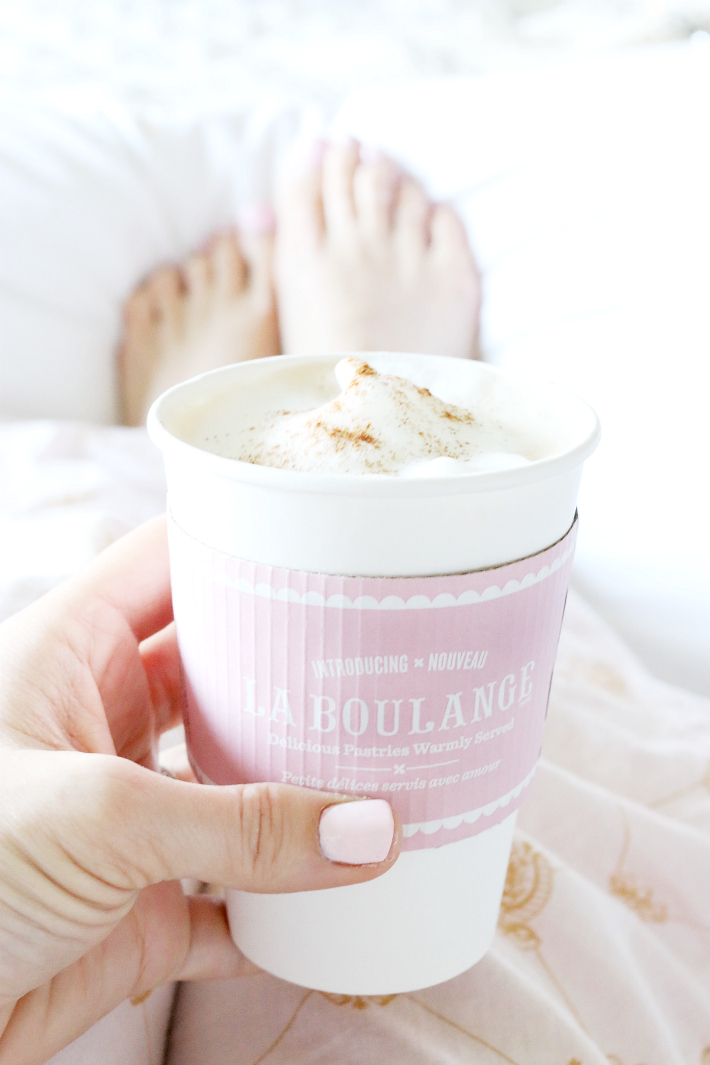 | Bedding | Sequin Blanket | White Tray | Gold Polka Dot tumblers | Gold Glitter spoons | Tea Towel | Vase |
Finally! La Boulange is now available in Starbucks across Canada! And not just adorable powder pink branding, but delicious french inspired pastries! The few times we've been to France, we discovered that chocolate filled croissants were a breakfast staple. A little piece of Paris right at home right? I'm sure I won't be eating this delicious butter, egg and milk filled breakfast on the daily, but it certainly is a treat to have at arm's reach of the till- along side my tall Pike Place! Let's add in a simple breakfast in bed to celebrate! It's the little things right?
La Boulange is a San Francisco bakery and café that has been serving artisanal pastries, and great food since 1996. Since 1996 La Boulange has proudly served French-inspired baked goods crafted with expertise and passion. Now Starbucks is delighted to bring these delicious, authentic pastries to you. 
Brought to you by Starbucks Canada, all opinions are my own.