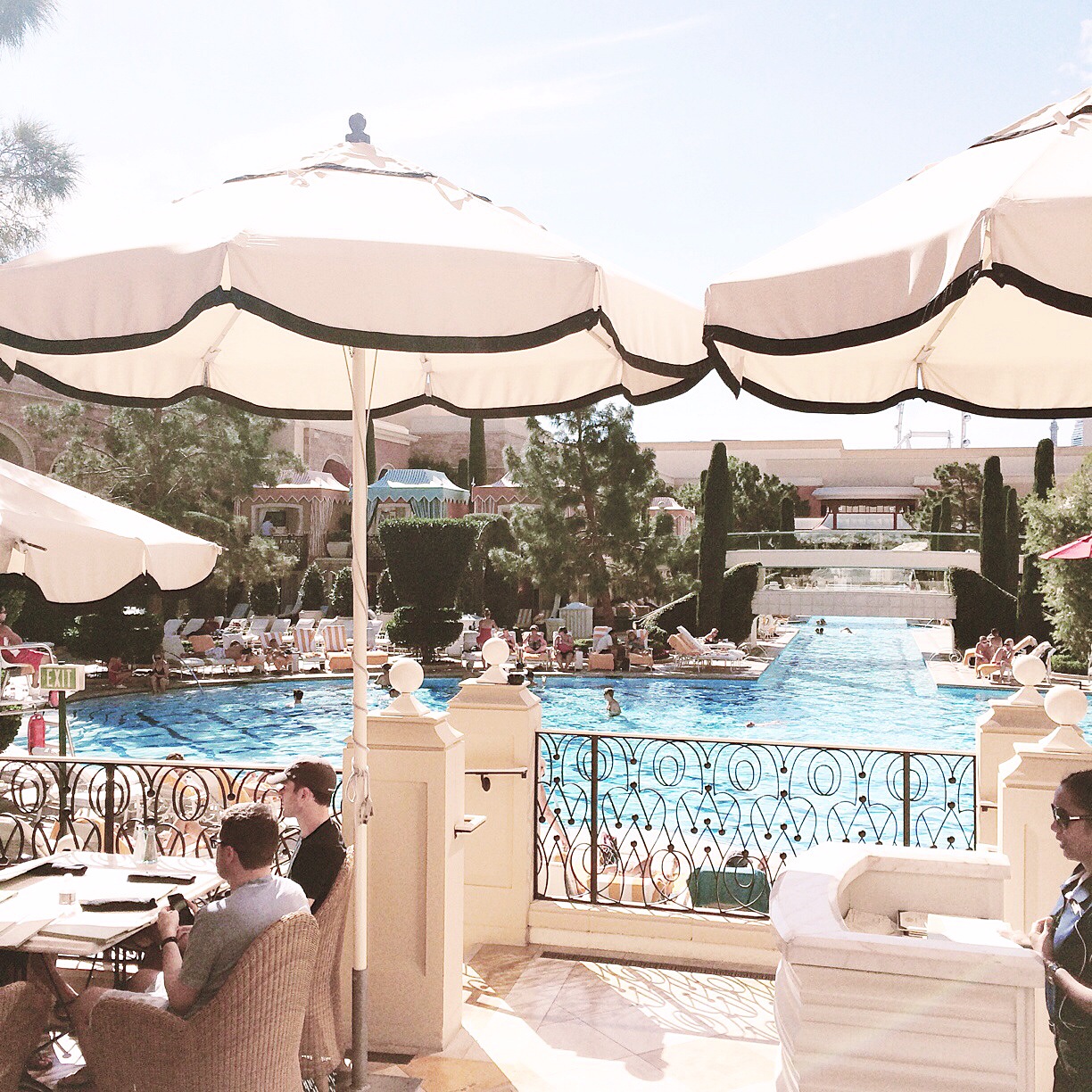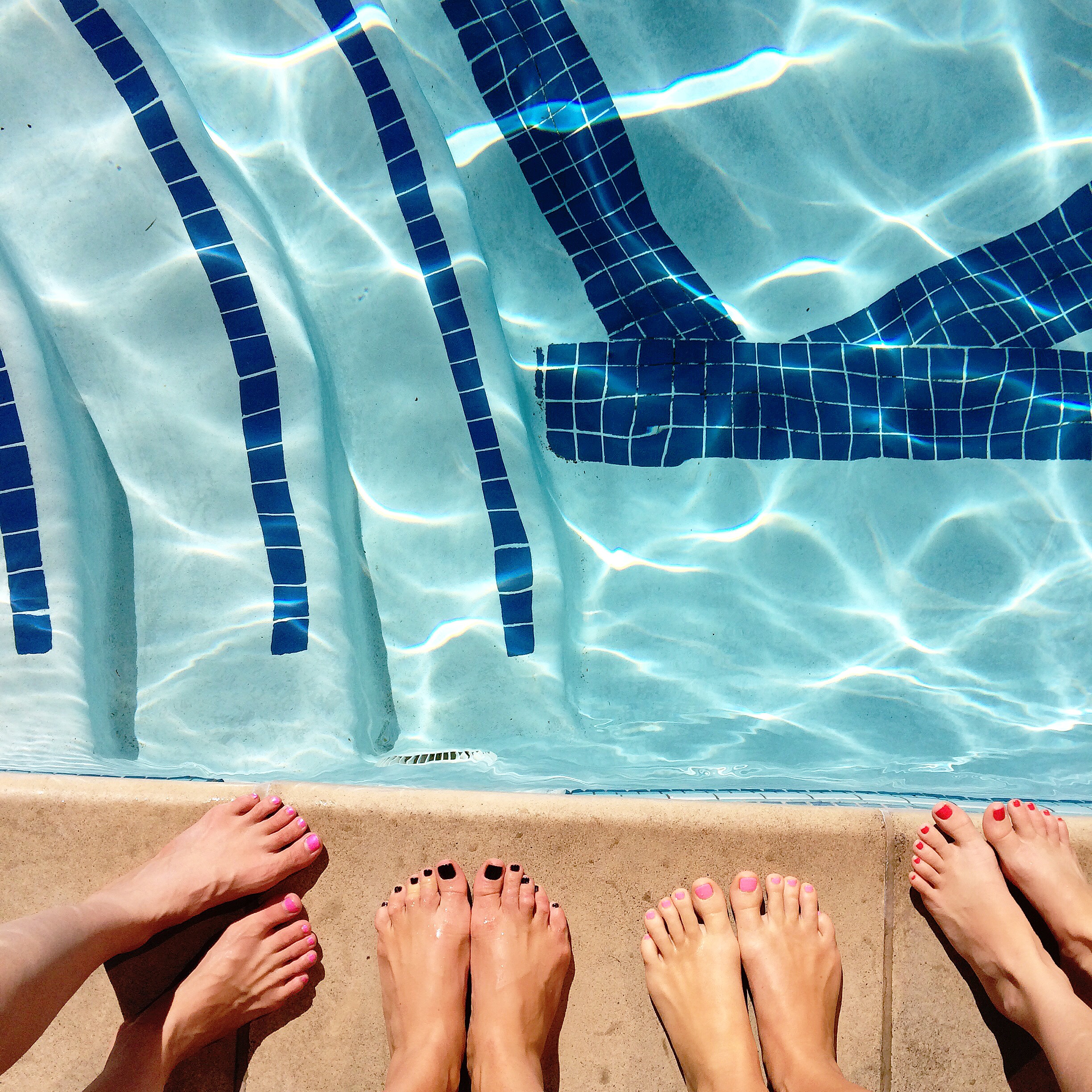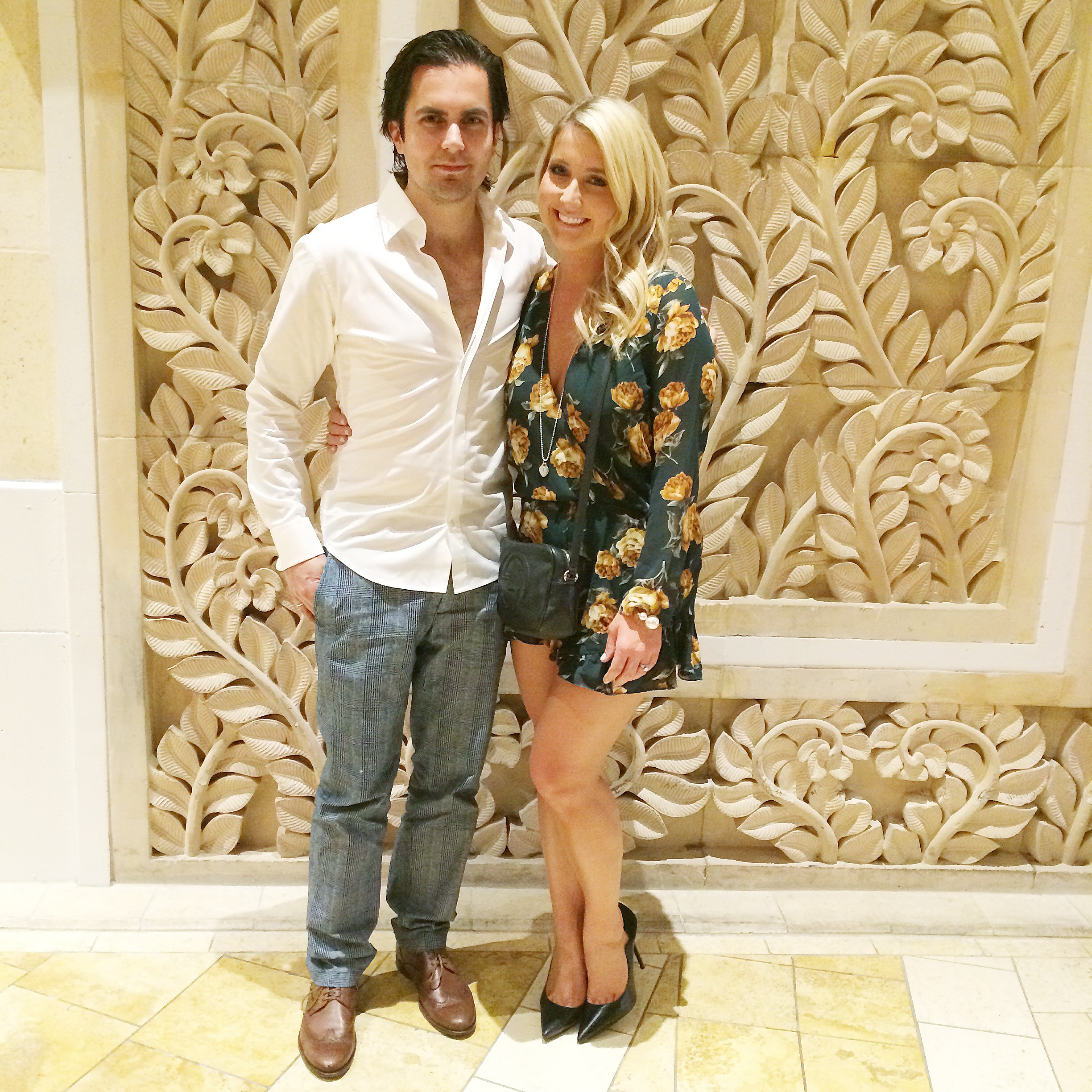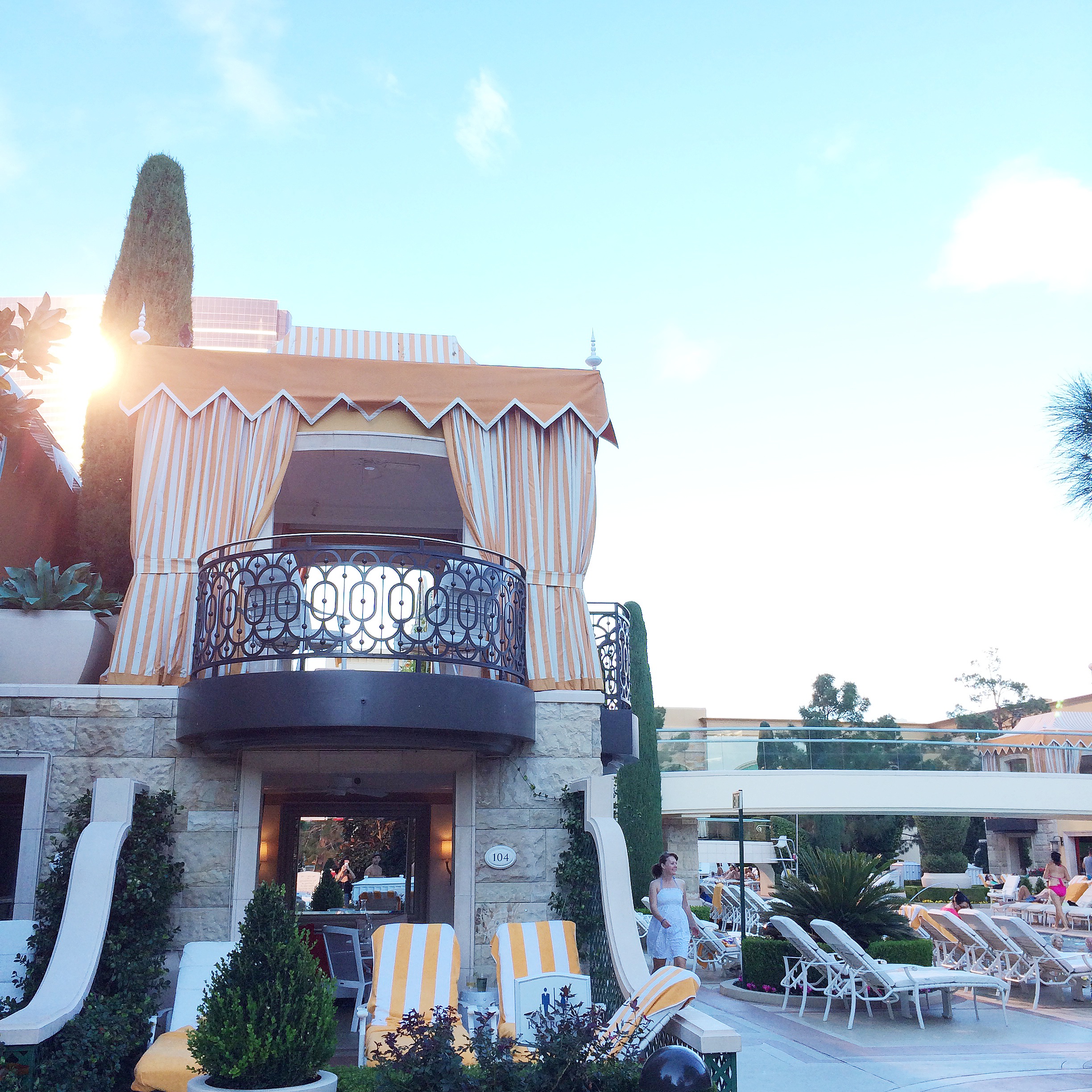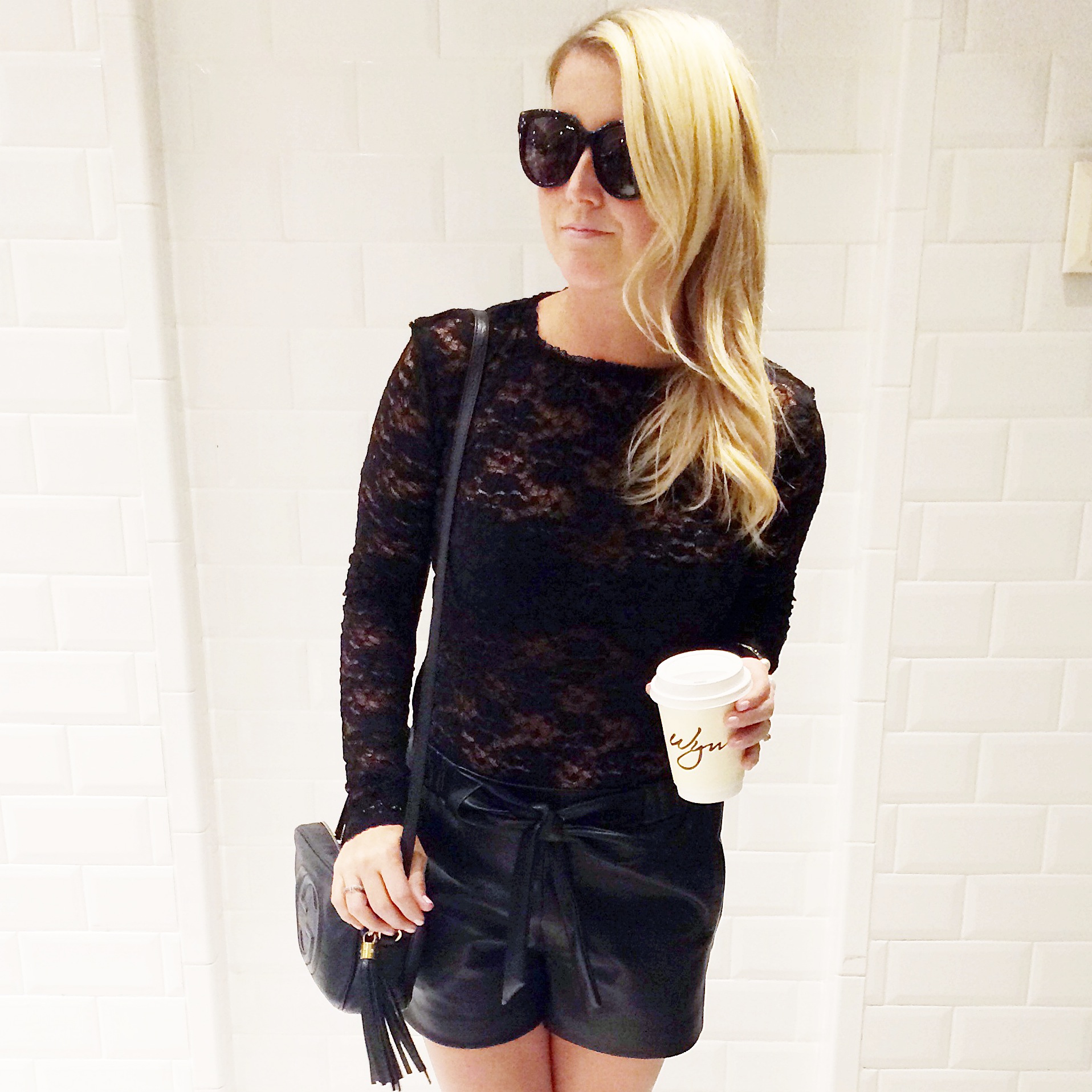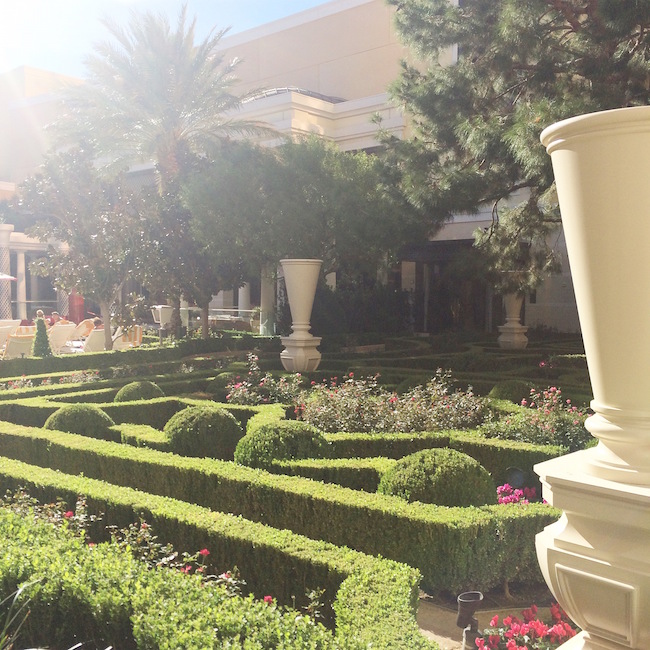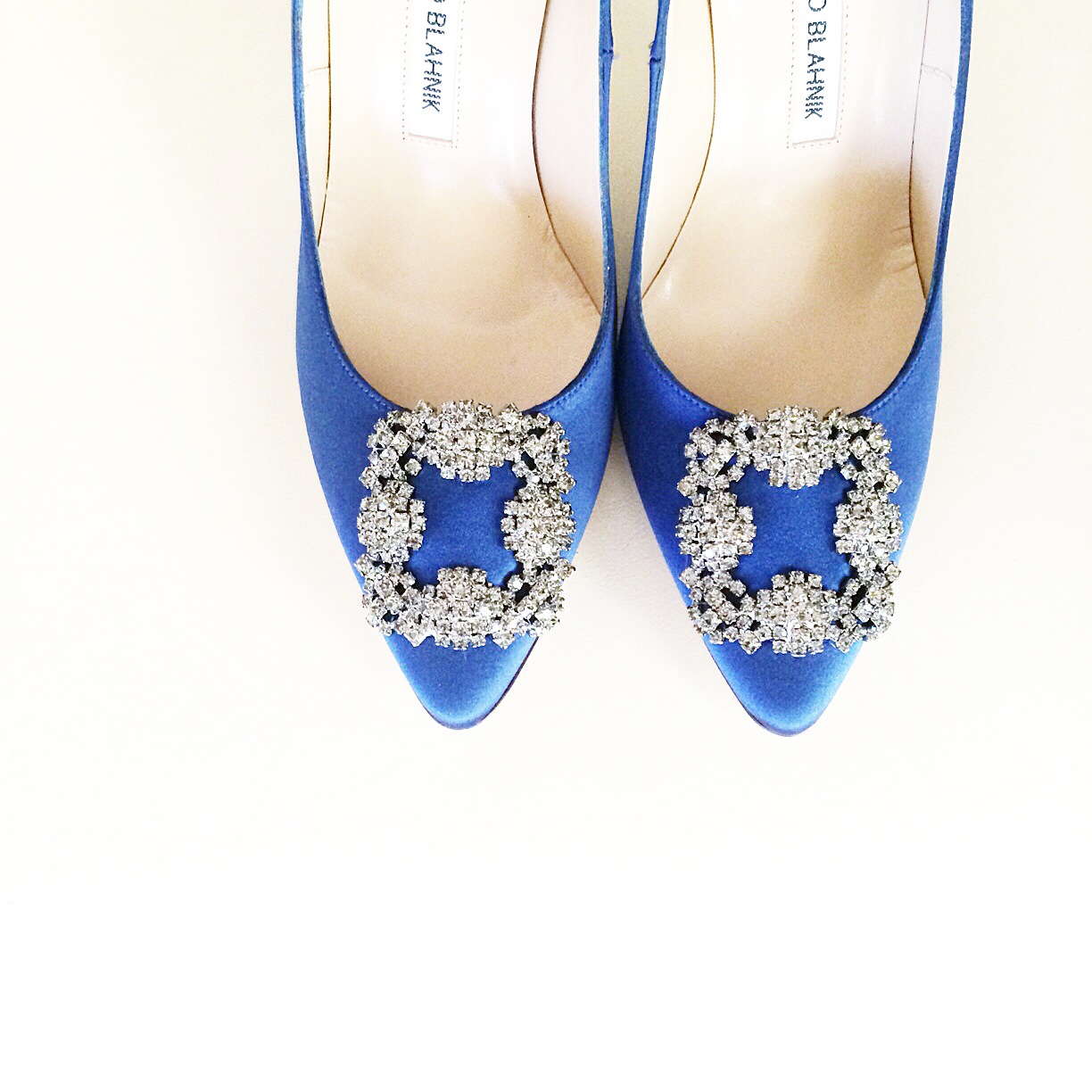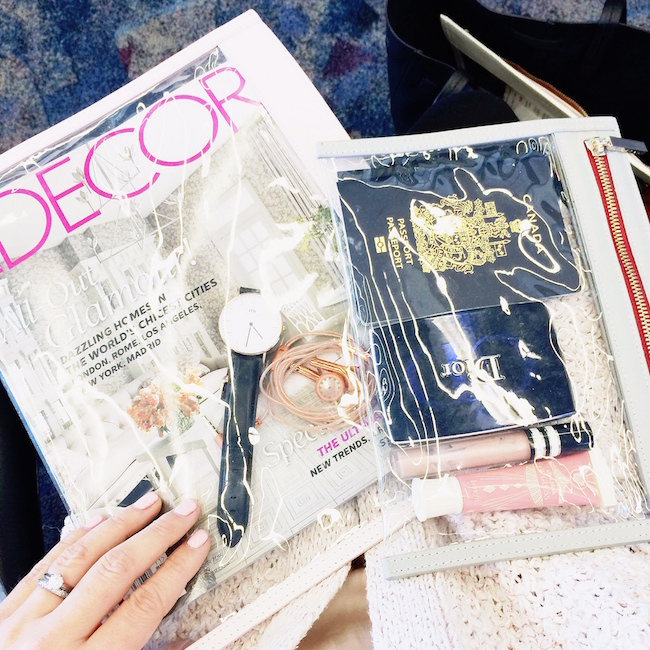 | Floral Play Suit | Faux Leather Shorts also like 1, 2, 3 | Lace Top | Purse | Sunglasses | Travel Pouches | Watch | Earrings | Ear buds | Pressed Powder | Gloss | Blue MB Pumps | Bracelet |
Another Wednesday, how did that happen? Well actually this week went by extra fast because we jet off to Vegas for the weekend for Troy's cousin's 30th birthday! We had such a fun time, and of course it was a much needed little escape with great group of family and friends, hot sunny weather and a bit of shopping too! If you follow me on Instagram you've seen these photos, though I thought I would do a little recap since some of you were asking where we stayed ate and a bit of my outfit details. I was hoping to photograph some more outfit but we honestly didn't have the time! The two above photos were just quick IG shots of my two favourite outfits. The little green long sleeve floral playsuit is from MACCS. So comfy and I received tons of compliments on it… fashion tape is a must with this piece, (wink). My black on black lace long sleeve and faux leather shorts are both from Zara. Again super relaxes look, yet cute and chic for a night out.
We stayed at the Encore while in Vegas. One of our favourite hotels ever. I think this was our fourth time staying there, so I can honestly say it's our favourite and it never disappoints! We jet back and forth between the Encore and it's twin tower the Wynn. Gorgeous large rooms, amazing hotel design, delicious restaurants and the most gorgeous landscaping and pool in Vegas. Seriously. (Just look at those above photos.) I must add, our favourite breakfast spot was at the Terrace Point Cafe over looking the pool. Mr. Wynn, you've out done your self yet again. Thanks for such a great stay!
PS: Check out MACCS it's a new online store with some amazing pieces! I also picked up the Camel Coat. [thefeedproducts style='four']
-SHOP MY VEGAS FAVOURITES-