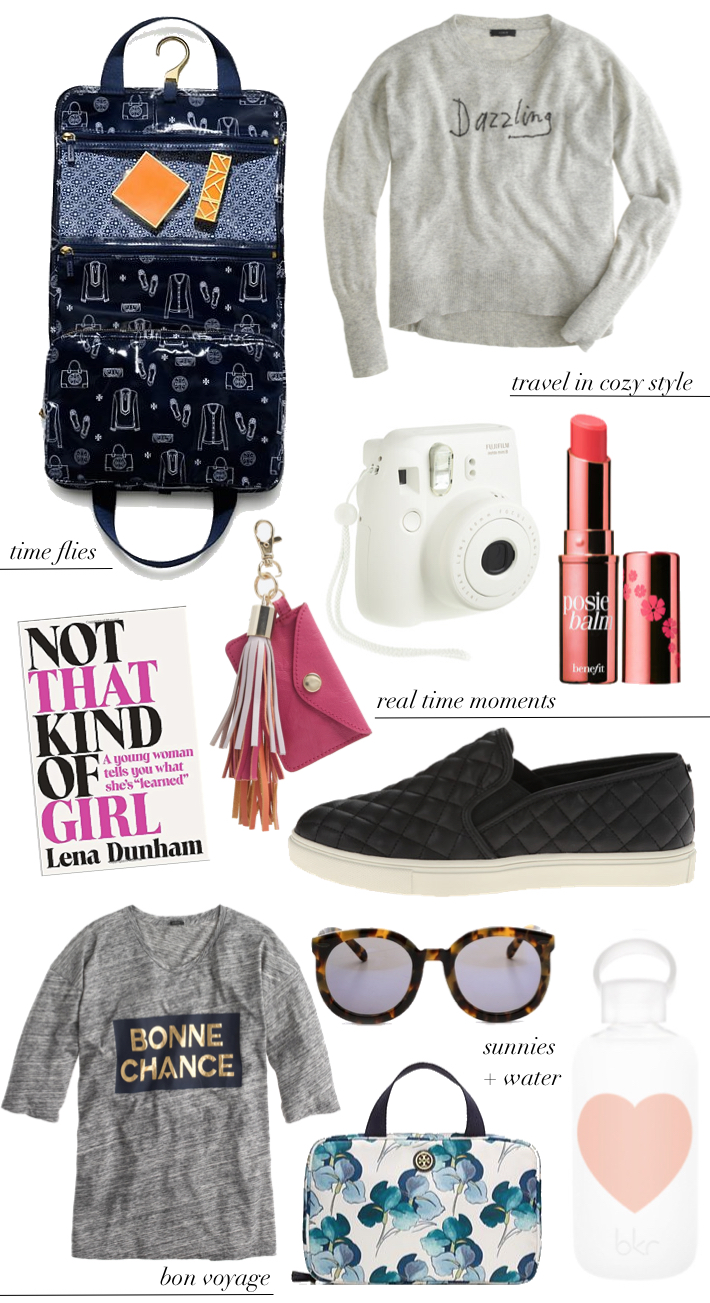 Hanging Zip Taveler |  Dazling Sweater | Not that Kind of Girl | Key Chain | Instax Min Camera | Lip Balm | Shoes | Bonne Chance Tee | Sunglasses | Cosmetics Case | Water Bottle | [thefeedproducts style='four']
Happy Cyber Monday! I have such exciting news to share with you! If you're craving sunshine or a quick trip to escape the holiday rush or need some RNR in the new year you might want to listen up! Today Air Transat will be launching a Sun Auction! … let me explain. You will be able to tweet bids (from their dedicated microsite) for your next vacation! Three is a total of 20 sun destination packages for you to win as the highest bidder! And better yet, all proceeds earned from the auction go to the SOS Children's Villages Canada.
I've packed up all my favourite things and will be ready to bid on Air Transat's site via twitter hoping to win a Sun vacation my self!
How it works:
1. Each vacation will have a unique lot number and specific time for that lot to be open.
2. Head over to Air Transat's site and place your bid via Twitter in real time. Bids may start as low as $1 to $20 max.
3. Each lot that you bid on will be pre-populated with the affiliated handles, hashtags, and lot numbers. ex- Tweet: "@AirTransat #SunAuction #Lot1234 I'm placing my bid at $15.00"
4. Each auction will last 30 minutes. After the action closes, the user who submitted the winning bet will be contacted by Air Transat via Twitter private message.
Head on over and place your bid! It's so easy and fun.. and hey maybe you'll be heading somewhere warm soon! Good luck!
This post was created in partnership with Air Transat.