Morning 5 Routine Printable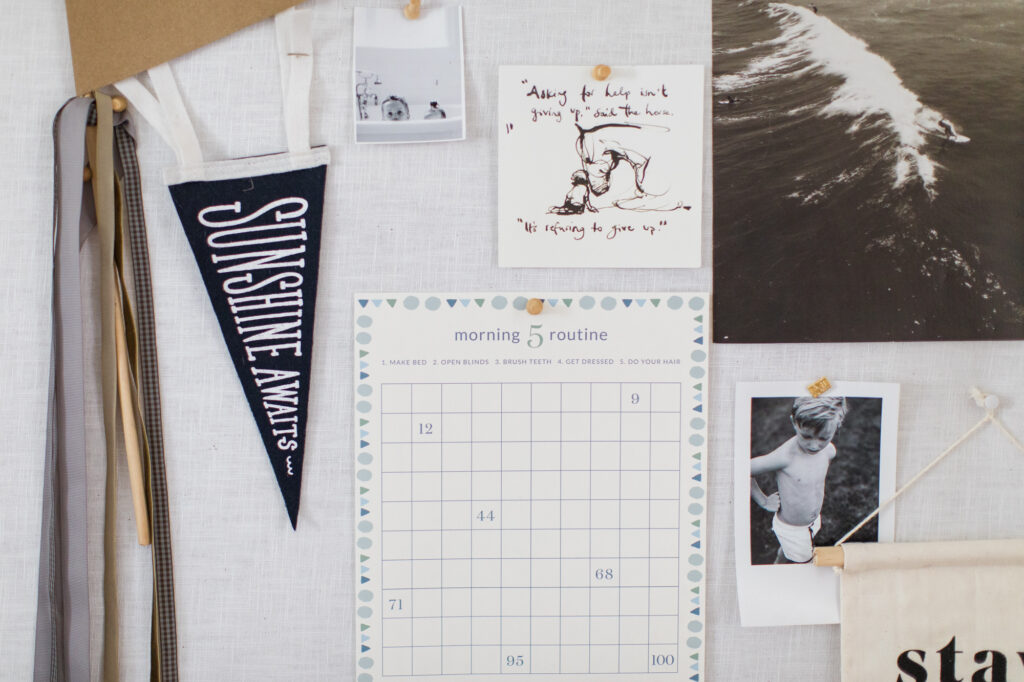 Now that summer is officially here, it's the perfect time to introduce our "Morning 5 Routine" club to your family! As school is out and the days are filled with endless possibilities, our delightful printable charts will help you make the most of this exciting season while adding structure to your day!
Created by our family, this routine was initially developed last summer, and it made a world of difference in encouraging our kids to help around the house and get the day started on the right foot. We loved the positive impact it had on their mornings, as they eagerly embraced the tasks and earned check marks for their accomplishments. The anticipation of their chosen prize added an extra spark of excitement to their daily routine.
With our charming colorways and engaging charts, your children will be motivated to complete the five fantastic tasks that make up the "Morning 5 Routine." The "Morning 5" consists of 1. Make Bed, 2. Open Blinds, 3. Brush Teeth, 4. Get Dressed, 5. Do your Hair. Five simple tasks to inherit a positive routine for hopefully years to come, with each task setting a positive tone for the day ahead. The charts also come with a fill-in-the-blank option, allowing you to customize the routine according to your family's unique needs and preferences.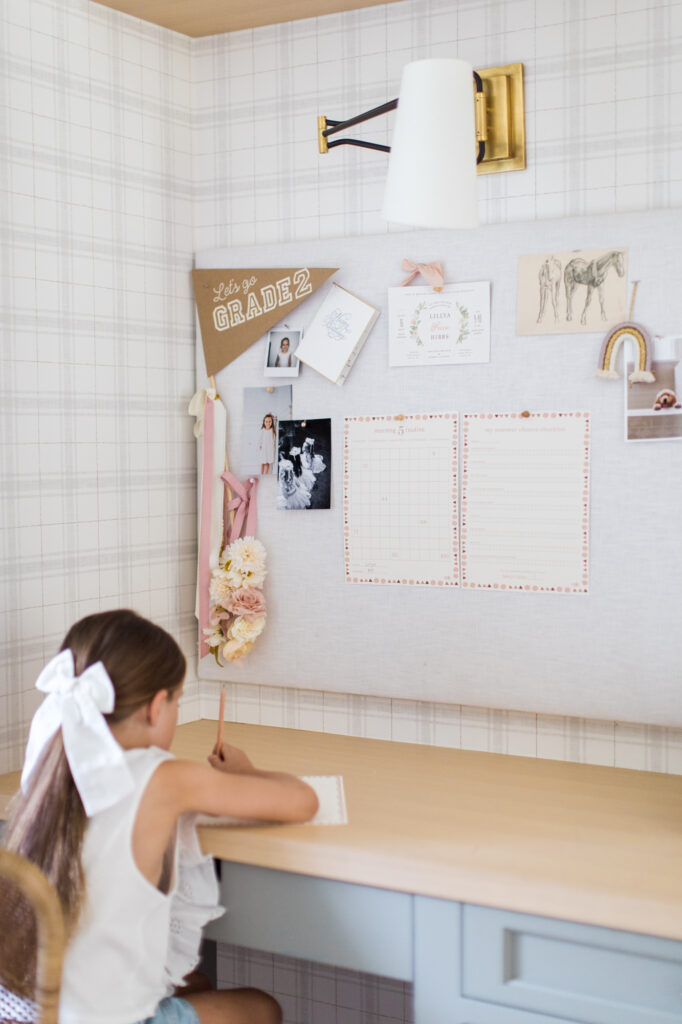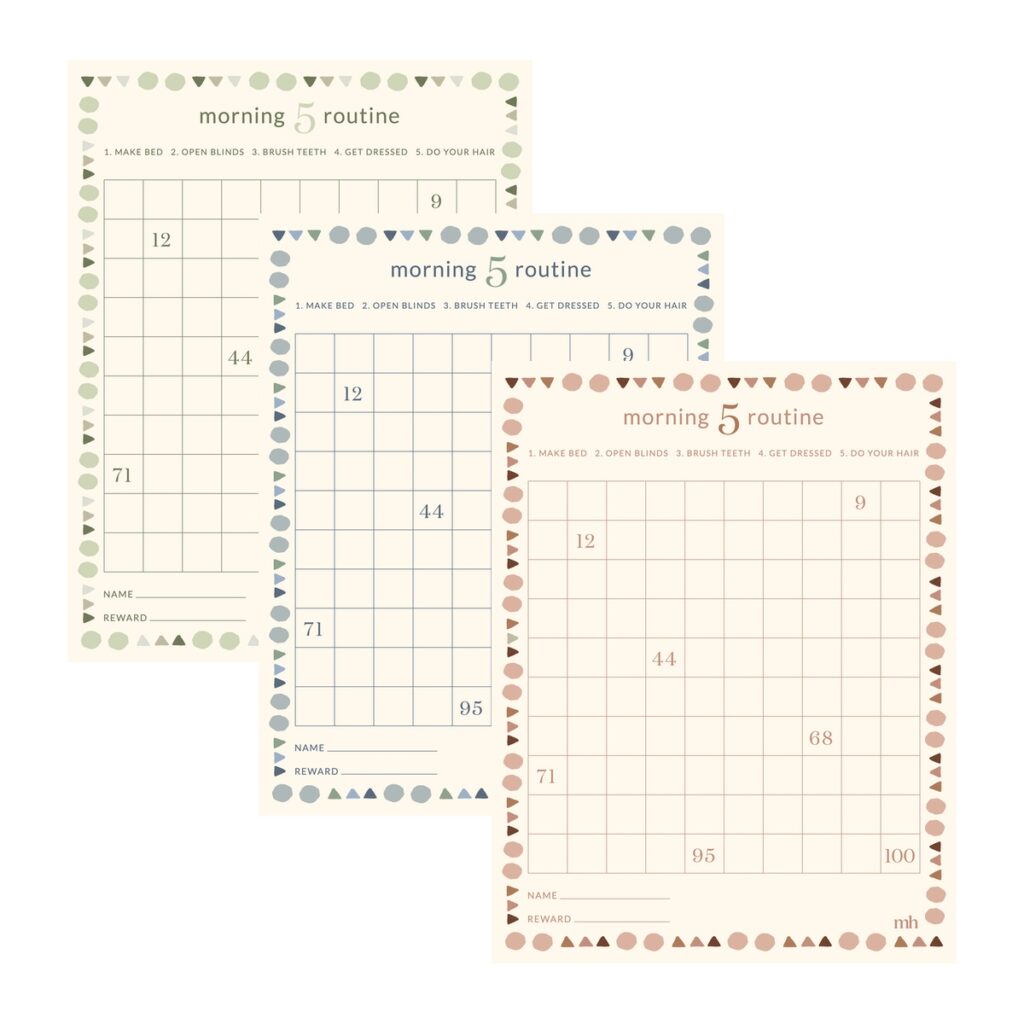 As you embark on this summer adventure, don't forget to download our "My Summer Chores Checklist" too! It will help your kids stay organized and responsible during this break, ensuring that they contribute to the household tasks in a structured and manageable way. Additionally, our customizable chores chart will empower your children to take ownership of their responsibilities and foster a sense of pride in their accomplishments.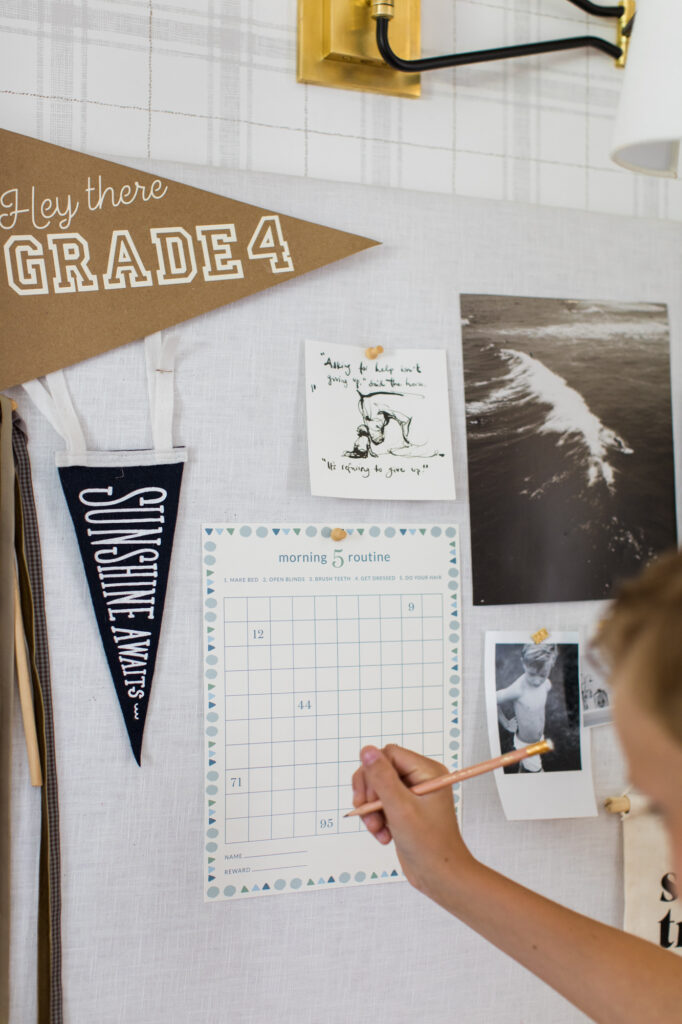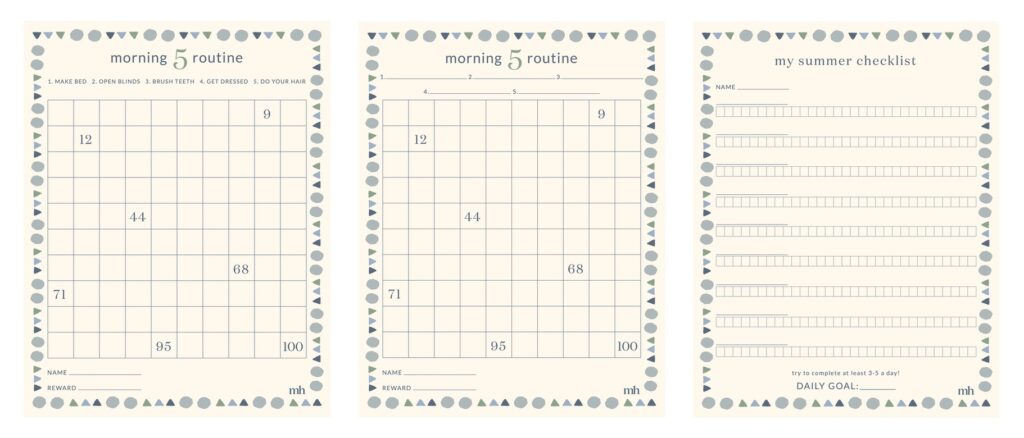 Join us in the "Morning 5 Routine" club and introduce this engaging routine to your kids during the summer season. It's the perfect time to make the most of these valuable moments and create lasting memories, while having fun with a structured routine during a busy summer season. As a mom, not only do I love it, but my kids love it too!
Receive all 4 charts, "Morning 5 Routine" & "My Summer Chores Checklist", as well as each version with fill in the blank options to customize your own! Add to cart below to access your instant downloads for you to print at home! Enjoy!