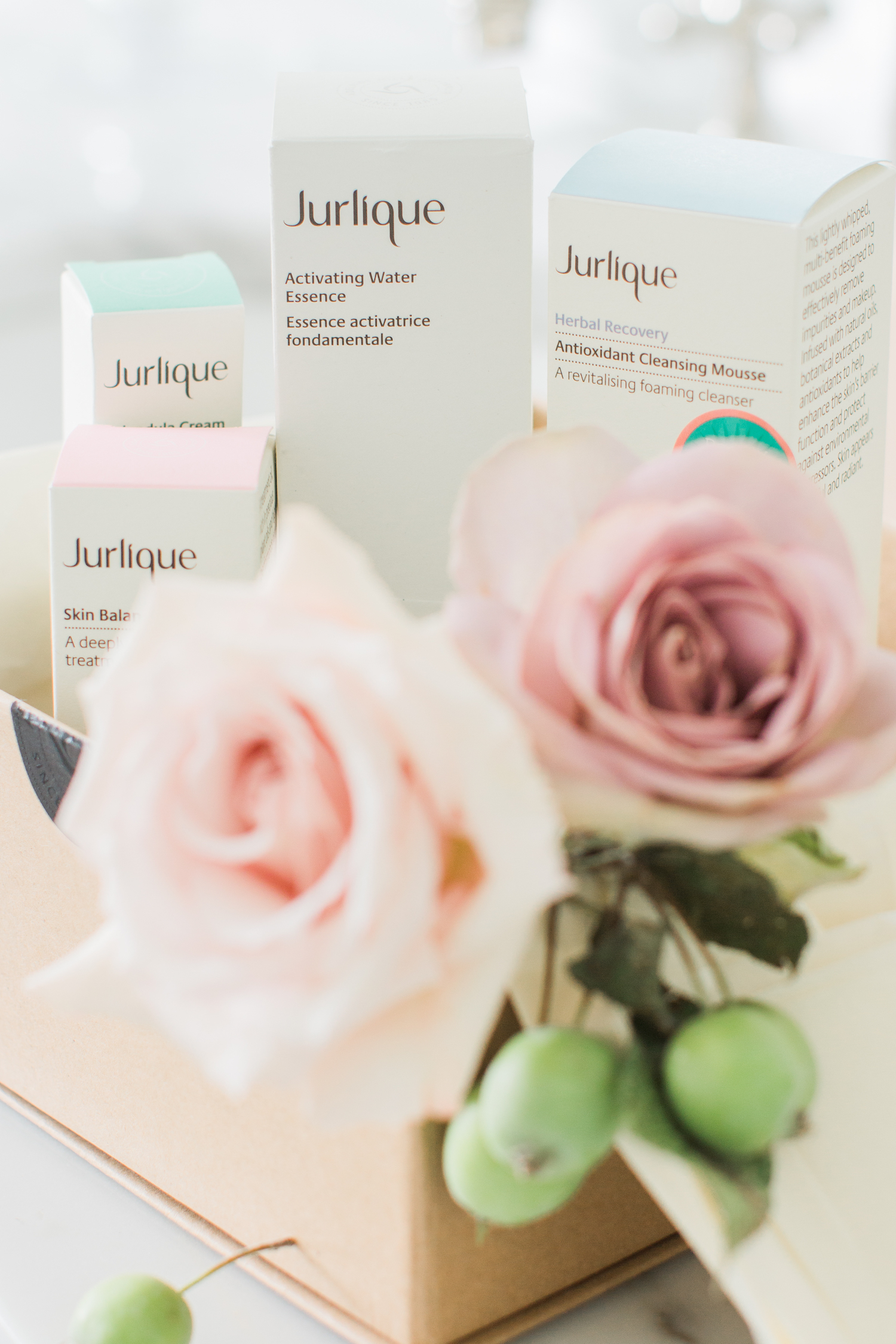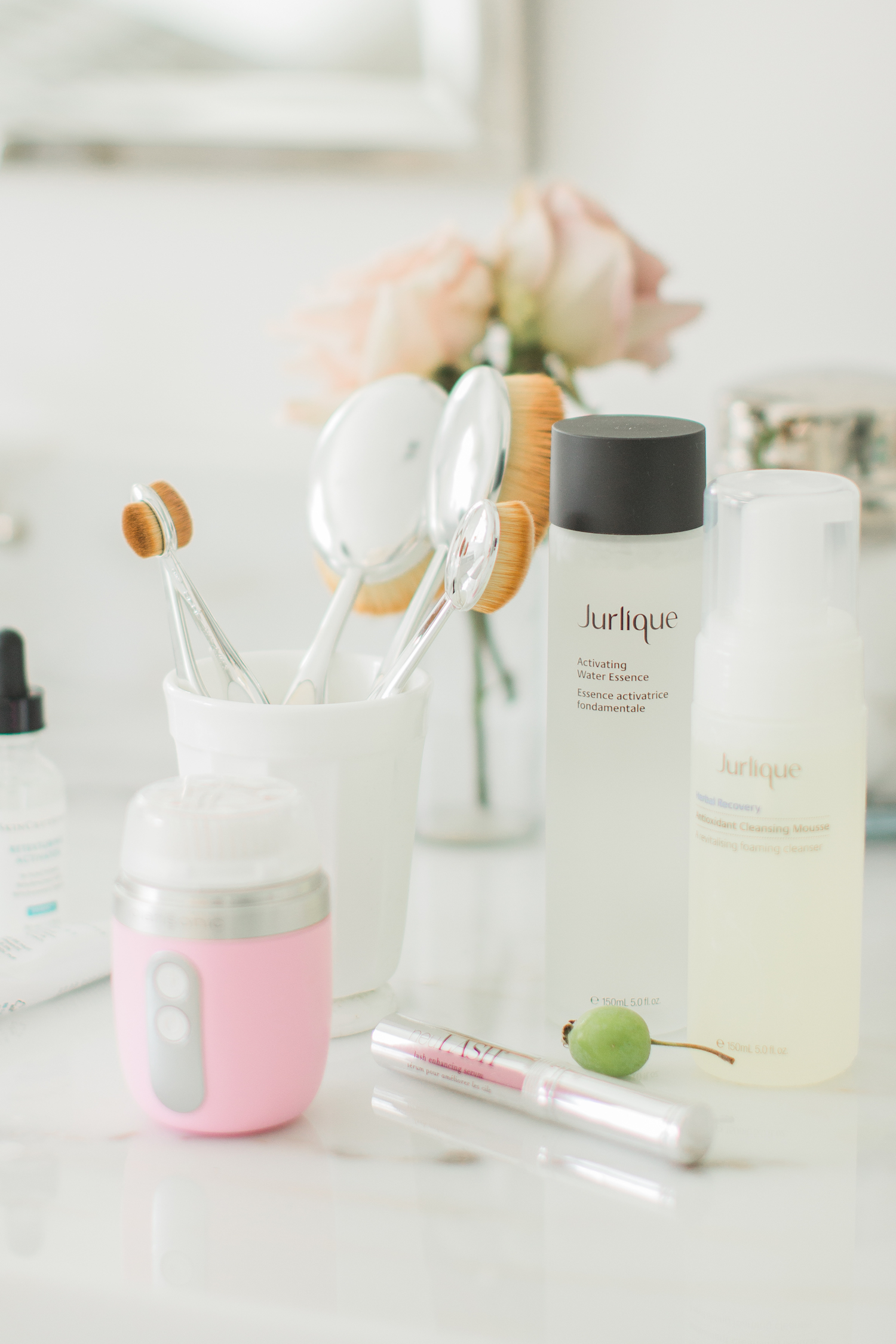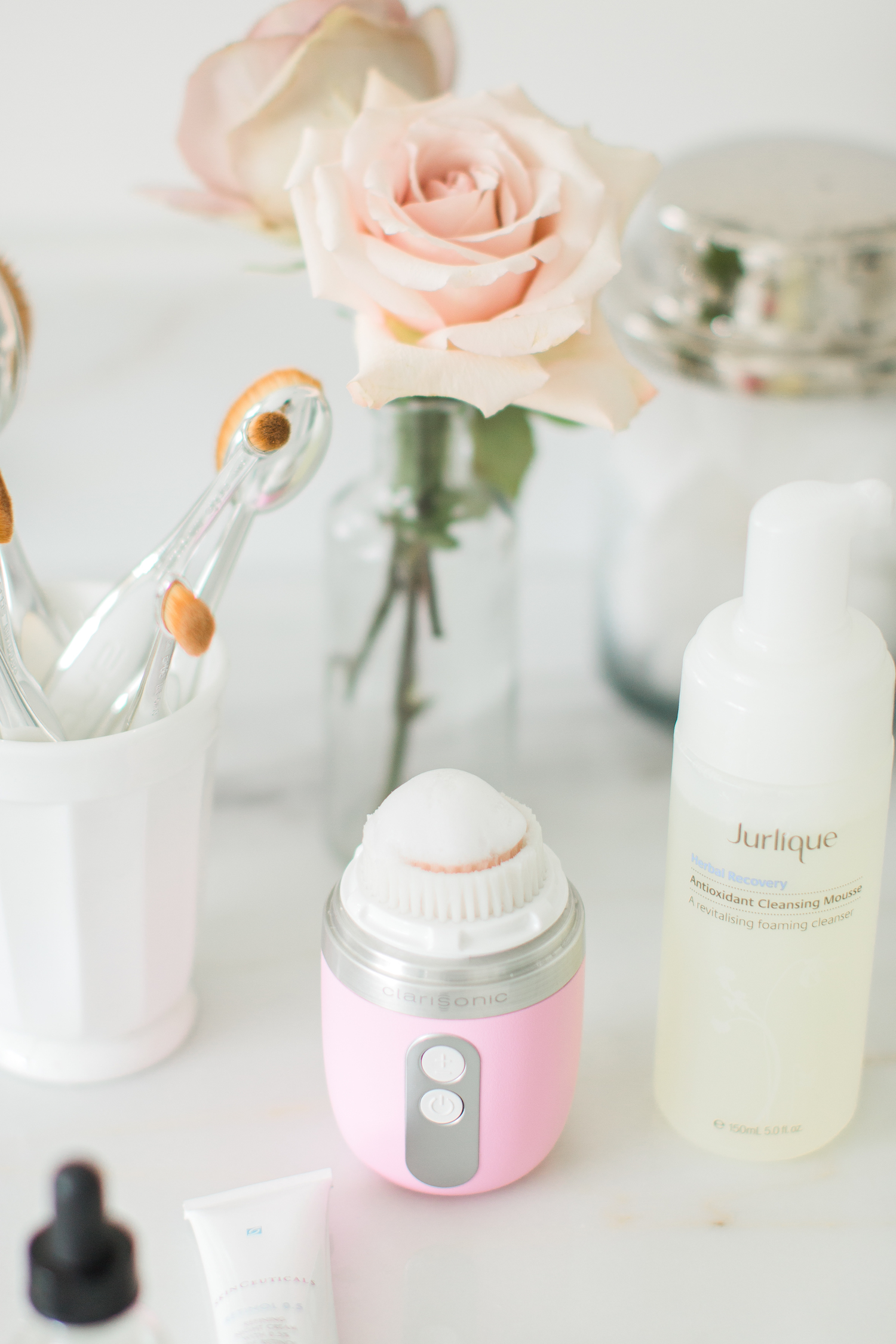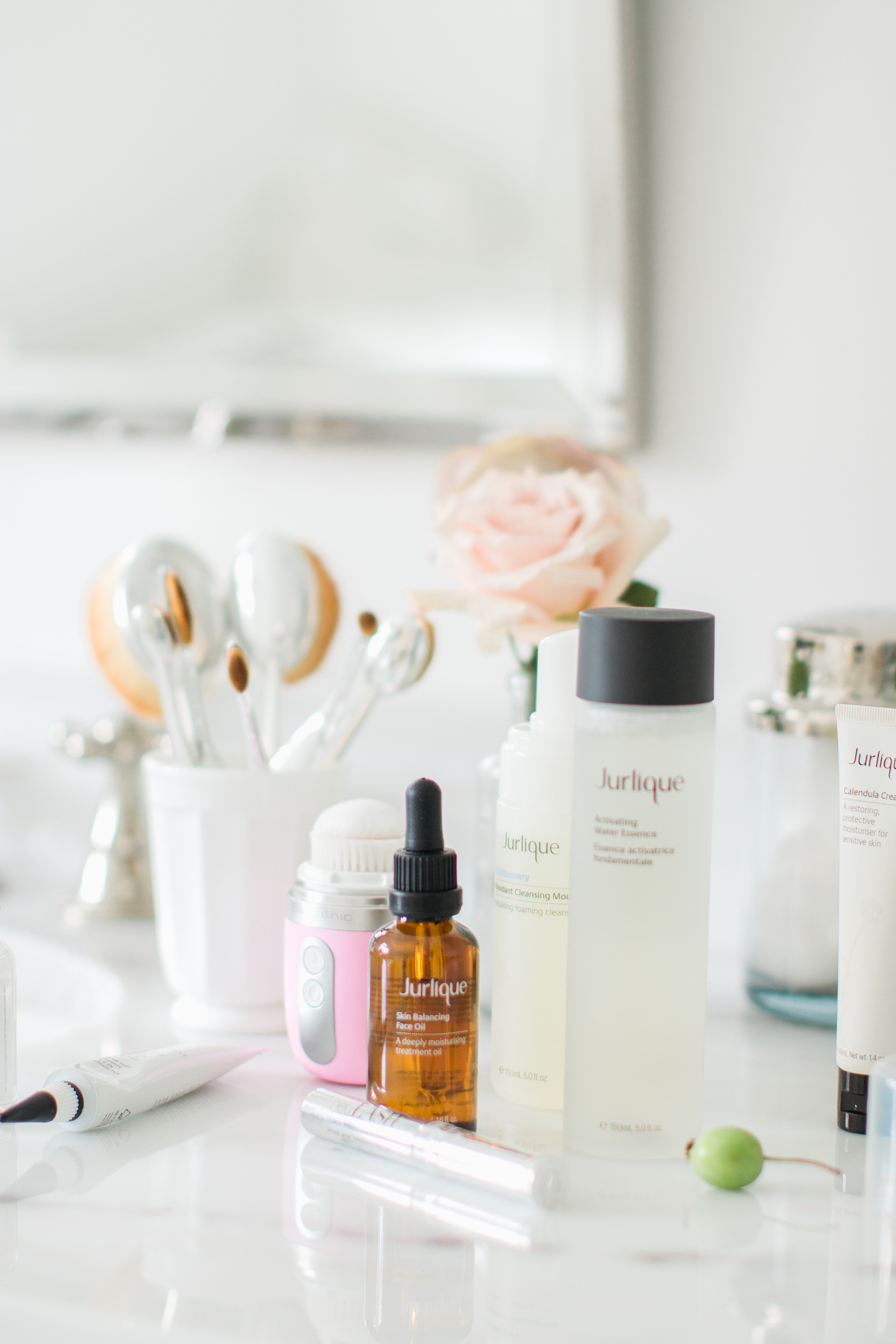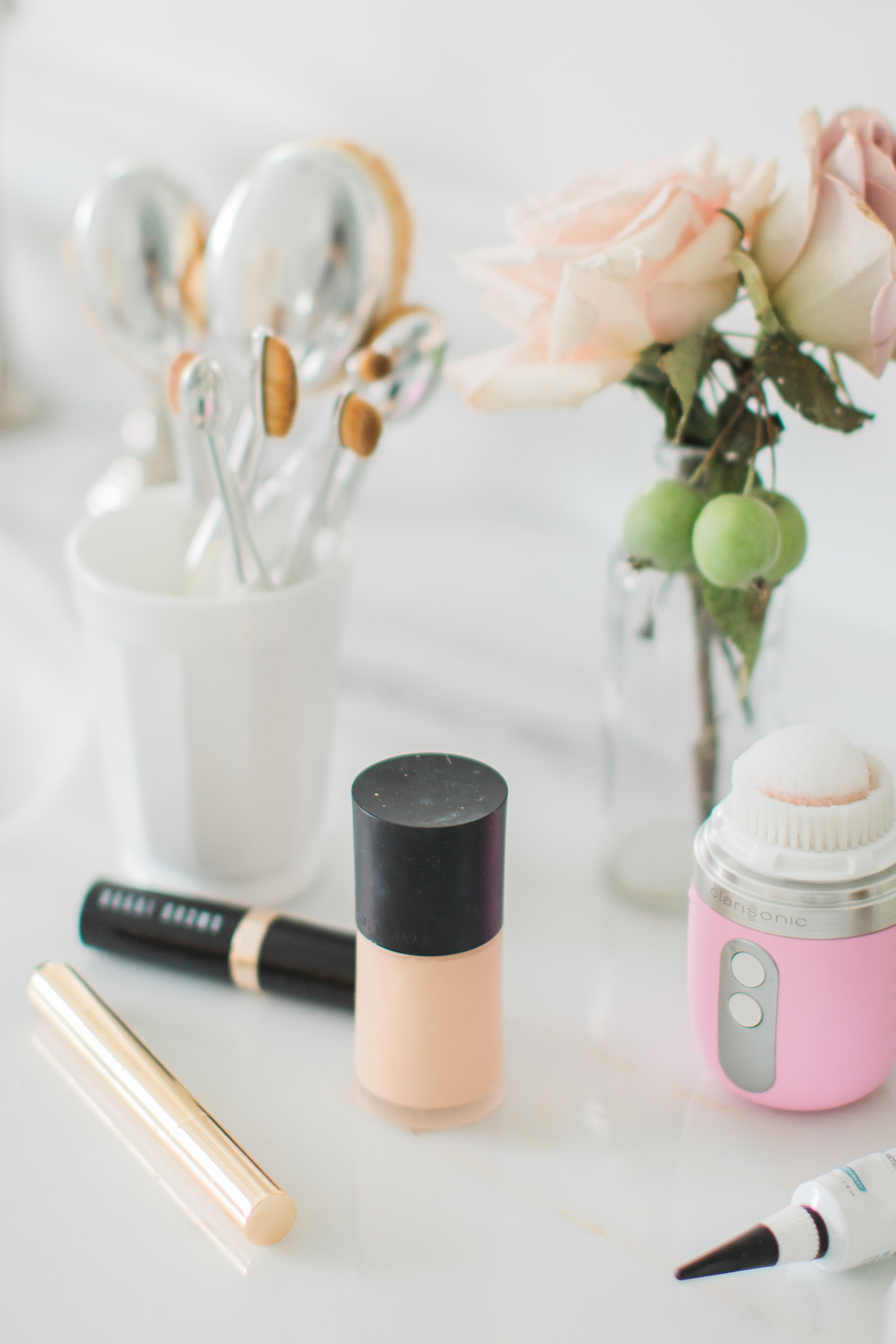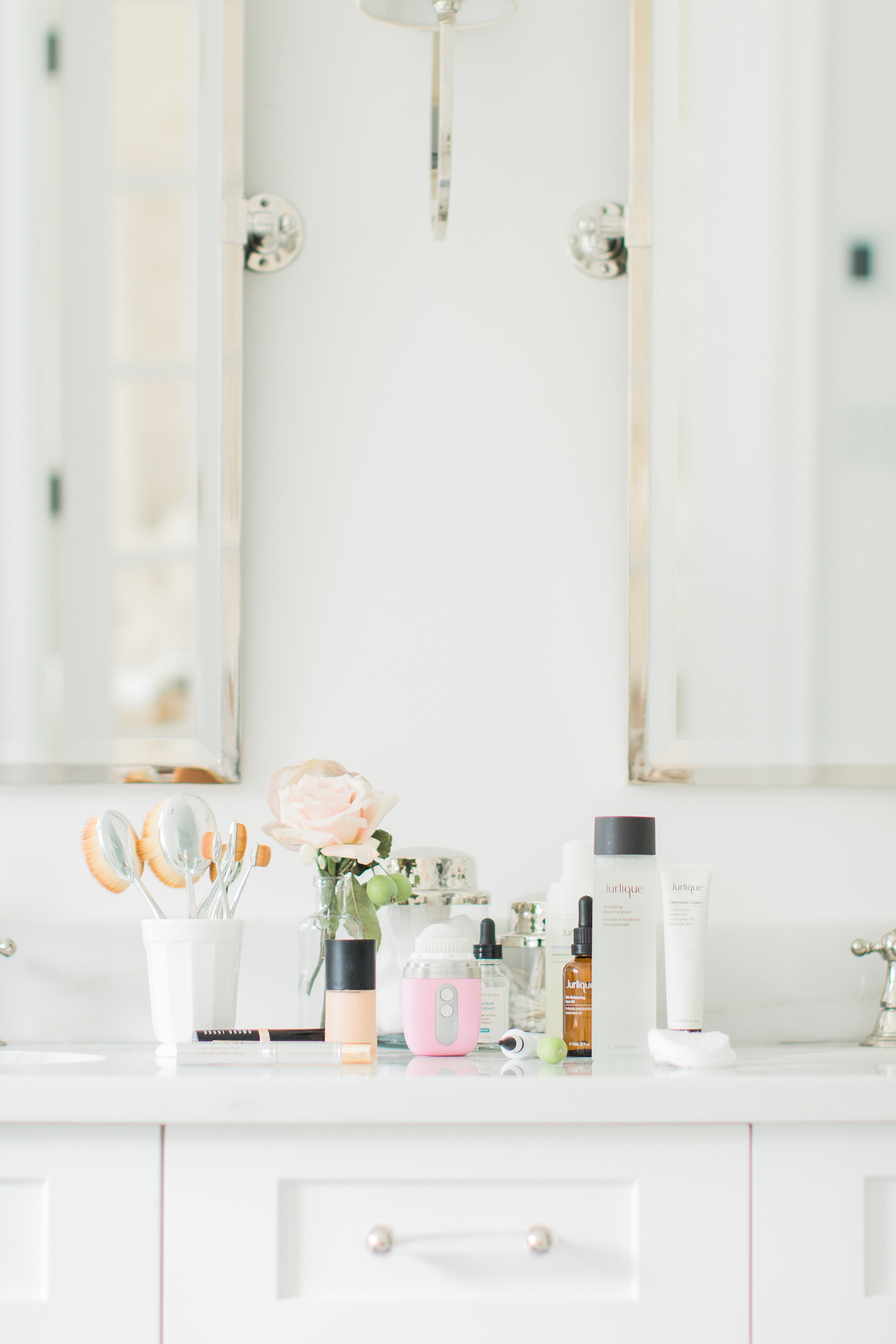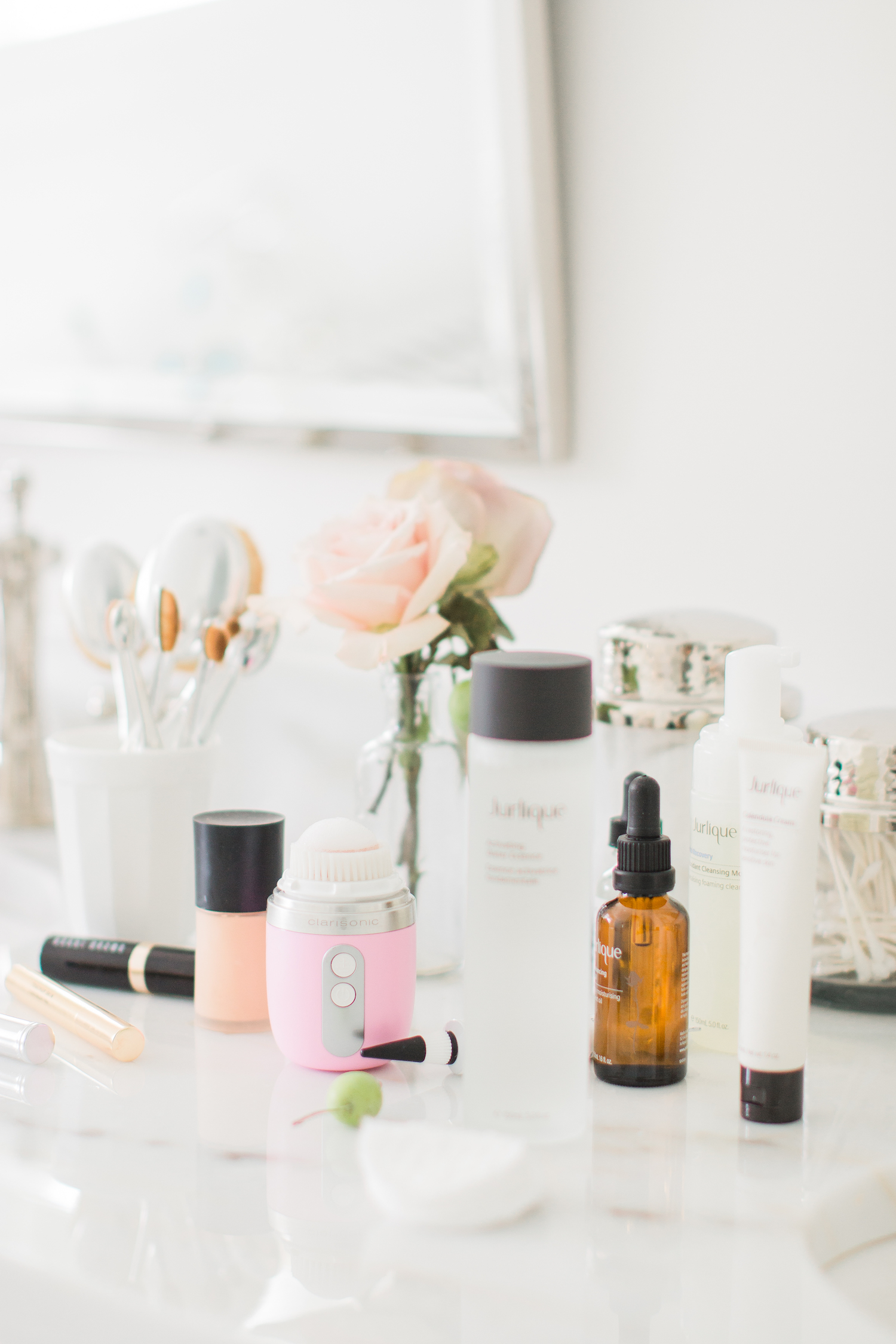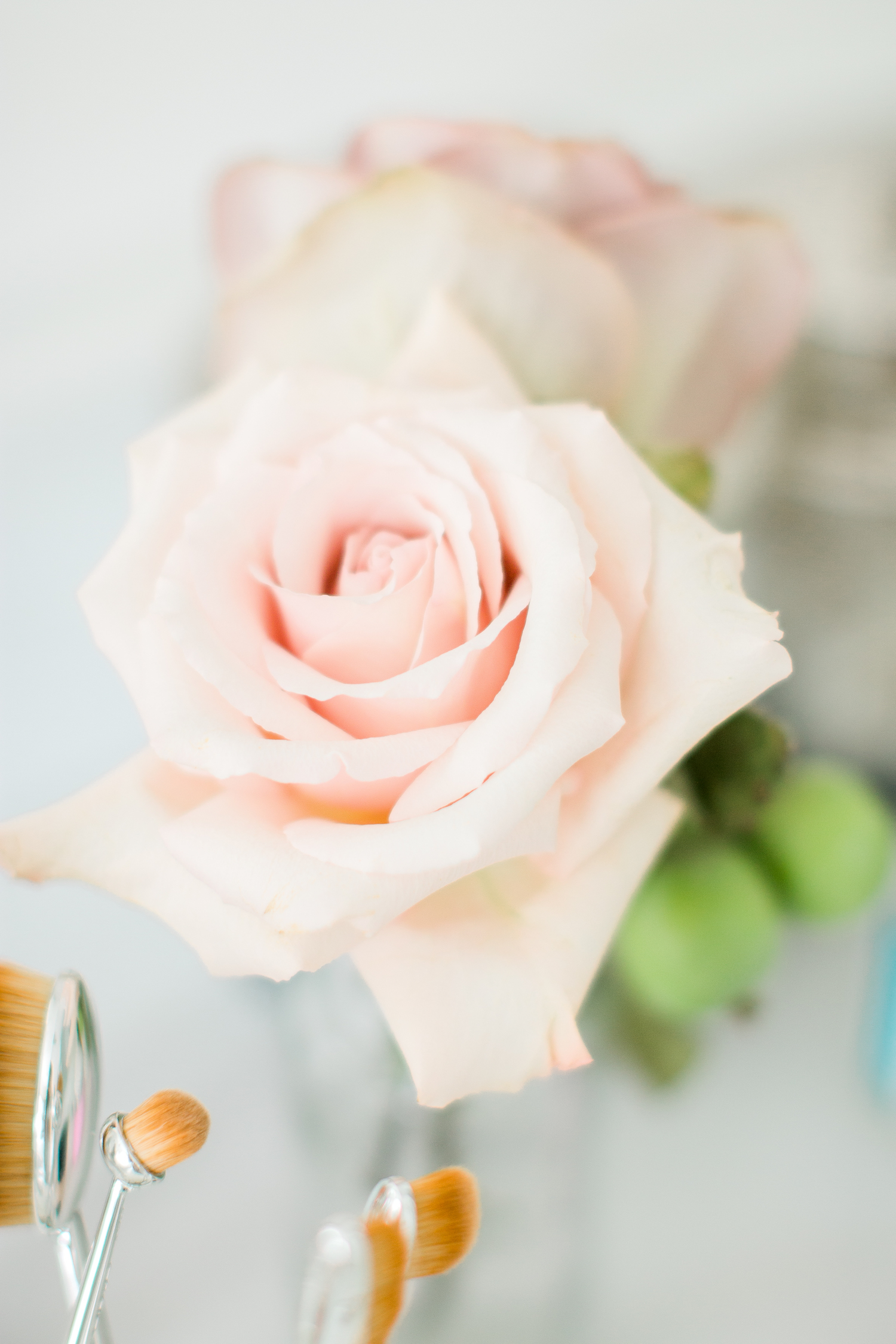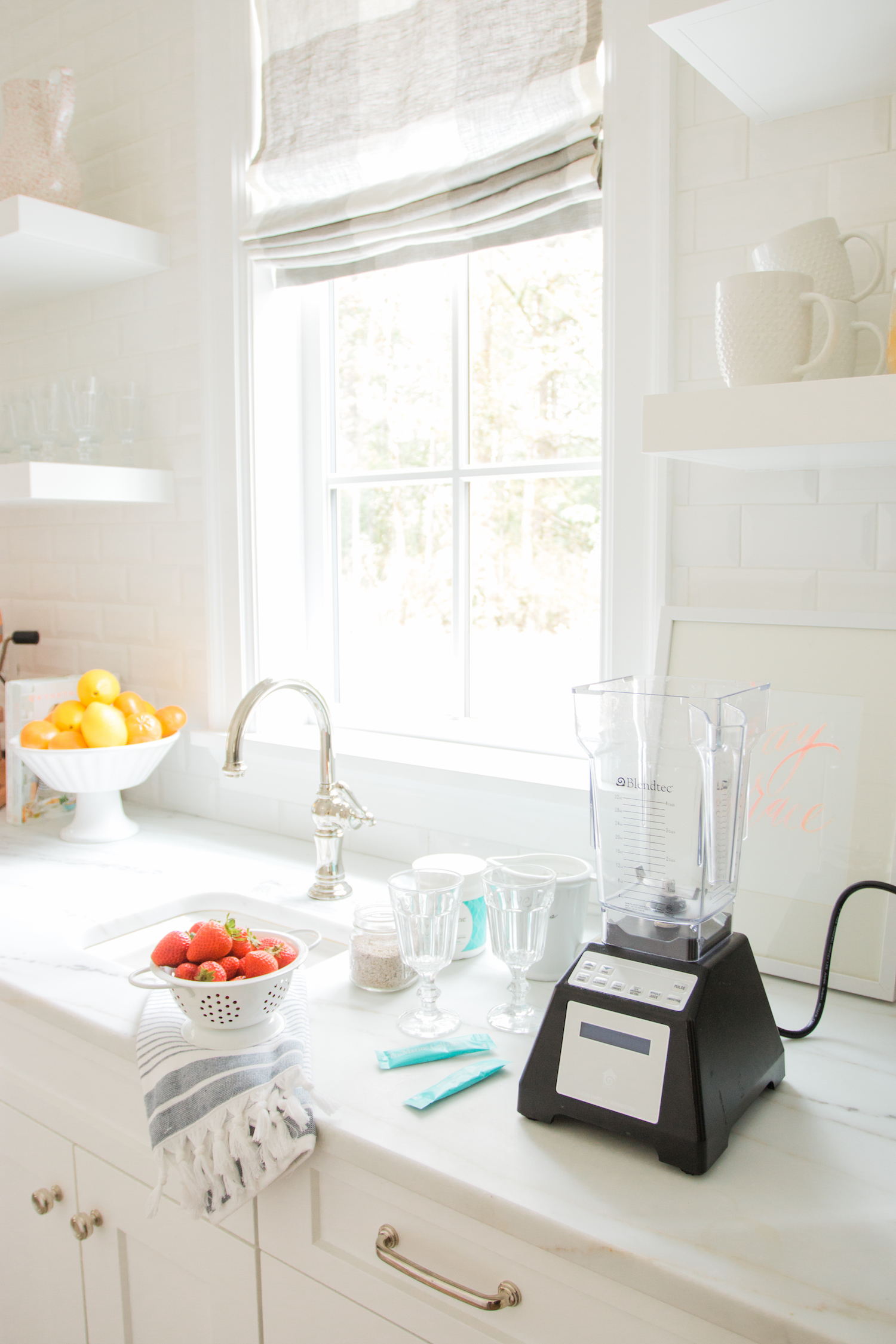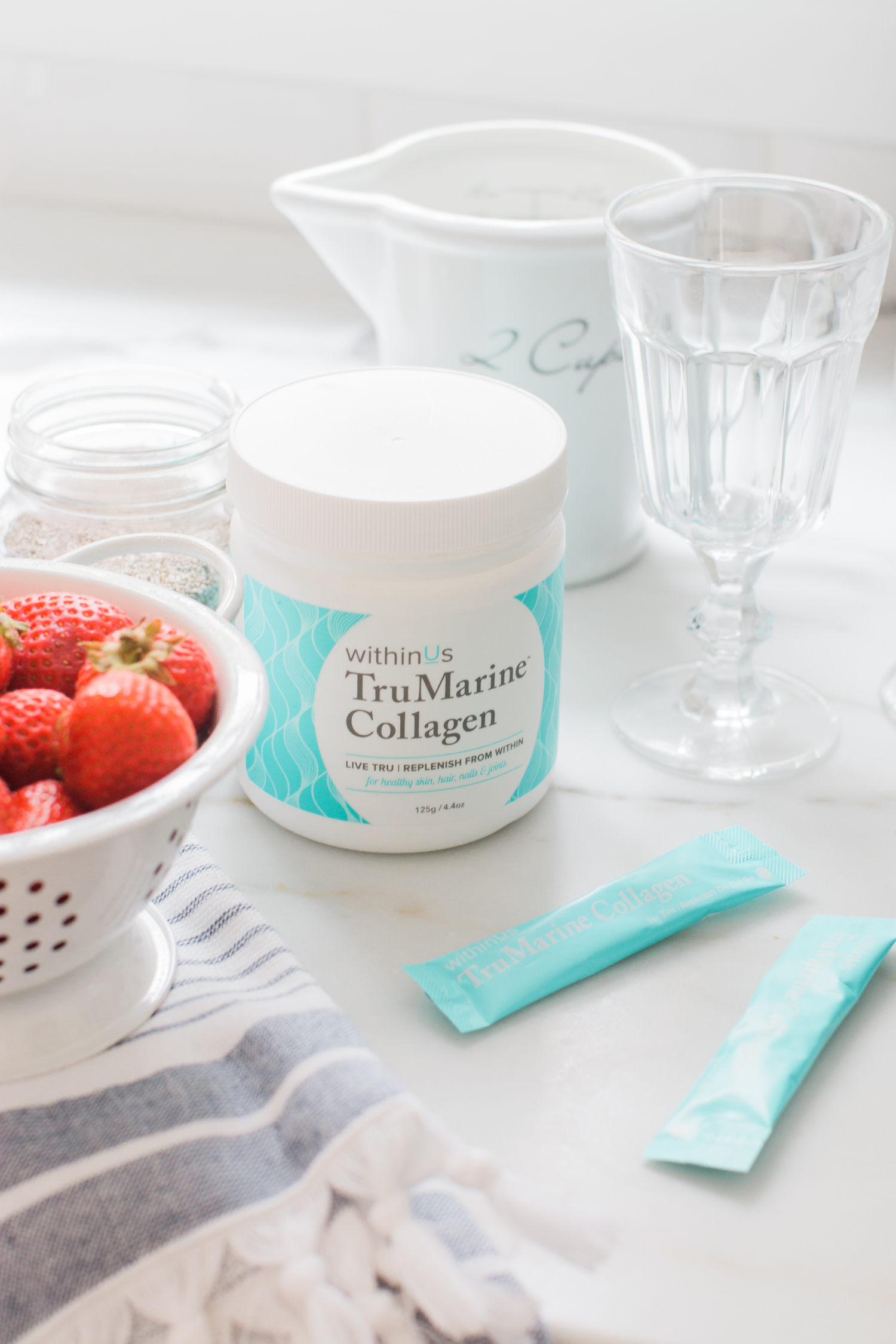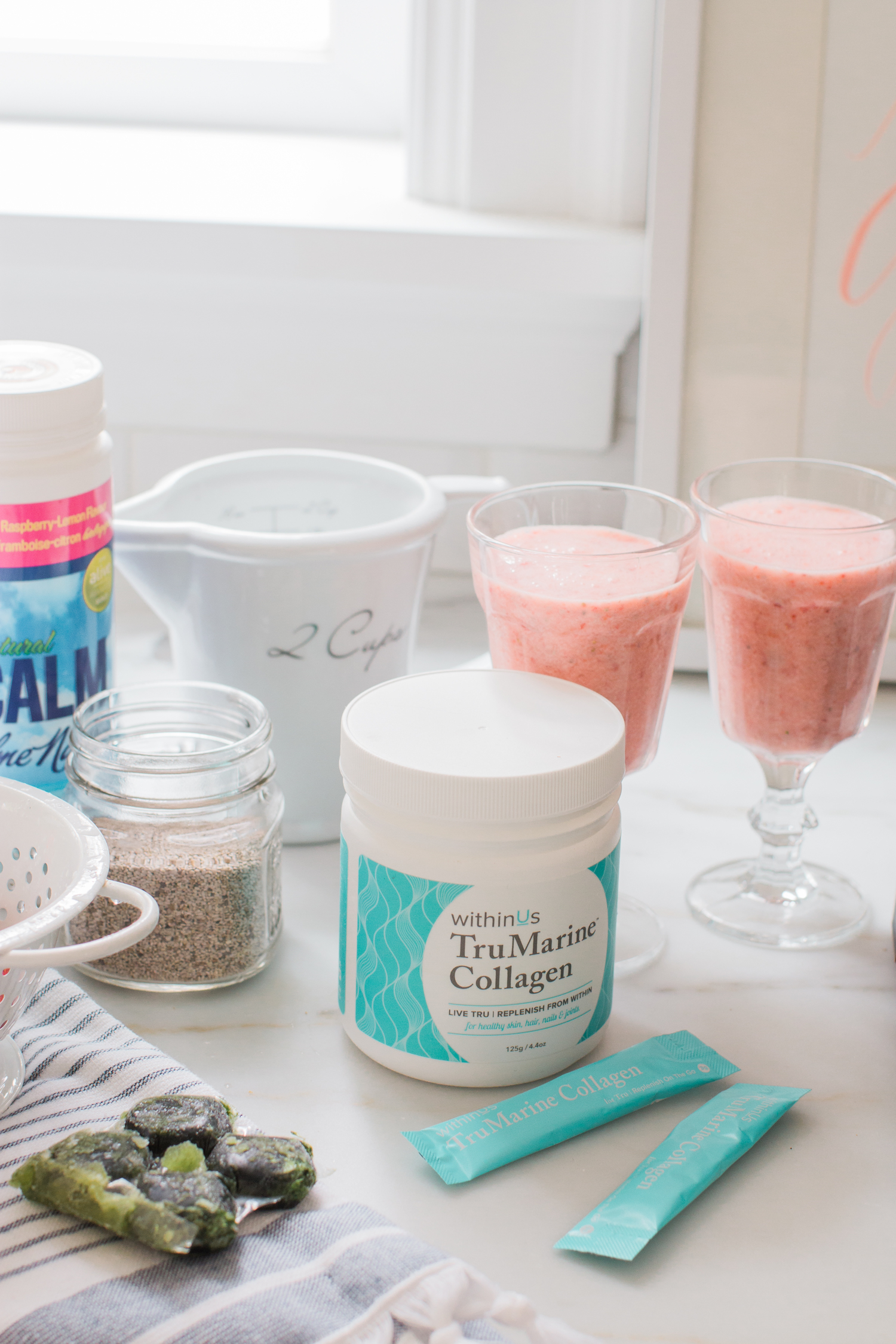 | Jurlique | Artis Makeup Brushes | Foundation | Clarisonic | withinUs TruMarine Collagen | Natural Vitality Calm Magnesium Powder | Wheat Grass |
Today I want to share a bit of my everyday morning routine when it comes to my skin and how I start the day off right!  Part of making sure I have a successful day is creating an easy  and effective morning ritual!  Now that I'm in my 30's and have noticed aging even more so after having children, I make sure to put in the effort when it comes to my skin's health. I've been adding routine skin treatments (more of that to come) and making sure that my mornings and nights skin rituals are working for my skin, that also included what I'm eating for breakfast! 
I've recently been introduced to the Australian #1 premium skincare brand* Jurlique. I was immediately interested after hearing that the majority of the ingredients are plants that are free from herbicides and pesticides and harvested at their peak to ensure potency.  Jurlique is now available in North America, so when I was asked to share my review on their new Activating Water Essence product, I said "Why of course!"  I learnt that it delivers continuous hydration** which helps keep skin smooth, reduces fine lines and keeps it looking supple and glowing. Perfect for post summer dry skin! I've been using it for a few weeks now and I must say that I do really love it!
First I cleanse with the help of my clarisonic to get all the stubborn dirt off my face, then I dab  the water essence on with my fingers to activate my skin and afterwards I follow it with a serum to treat, a moisturiser to hydrate and lastly an SPF to protect.  What I love about the Activating Water Essence is how it provides my skin with extra hydration, helps reduce the appearance of fine lines and is great for any skin type!  I especially noticed this when  applying my foundation and makeup for the day. Plus it really helps the rest of my skin care products, like serums and moisturizers, to work even better.  Jurlique's Activating Water Essence is unique because it's key ingredient is Marshmallow Root which is known for hydrating, softening and balancing! Which honestly, I've never heard of before, have any of you?
Another part of my morning ritual is my breakfast smoothy! Which believe it or not also plays a role with my skin. I like to keep it super simple since my morning can be quite hectic around here. I've been using collagen powder to help improve the quality of my skin, hair and nails. And it has been amazing! You might have seen my snapchat of this quick recipe. If you missed it, don't worry all the ingredients are listed below. I like to add some of the Calm powder too, to help with my stress and anxiety throughout the day.
Ingredients:
1 Cup Unsweetened Almond Milk
1 Tbs Chia seeds
1 Cup Strawberries (Fresh or frozen)
2 Pucks of wheat grass
1 Scoop withinUs TruMarine Collagen
1 Scoop Calm Effect
1/2 Cup ice
Depending on the day I'll add in a banana and a scoop of protein powder.
I can honestly say my mornings have not been better. I feel fresh, energized and ready for the day! Hope you can find some of these items to work for you!
*Australian 2015 Full Year Cosmetic Market Report by bU Australia Pty Ltd.
** Based on a clinical survey of 52 women aged 25 to 50 who used Activating Water Essence daily for 14 days.
Thank you to Jurlique for sponsoring this post. All comments & opinions are my own.