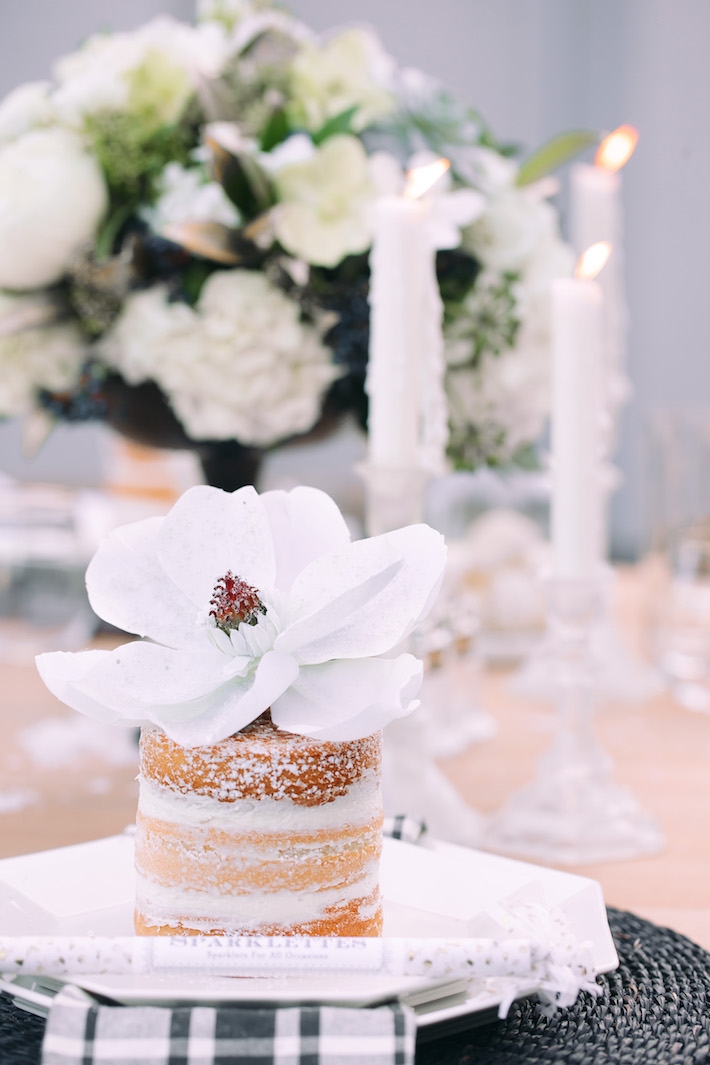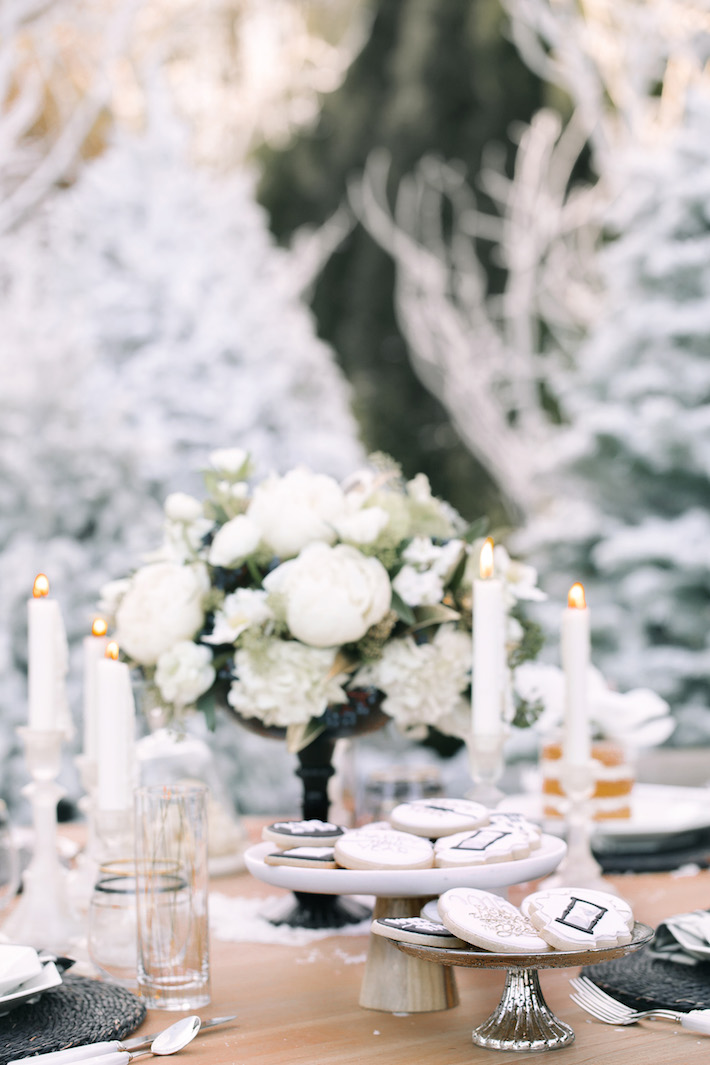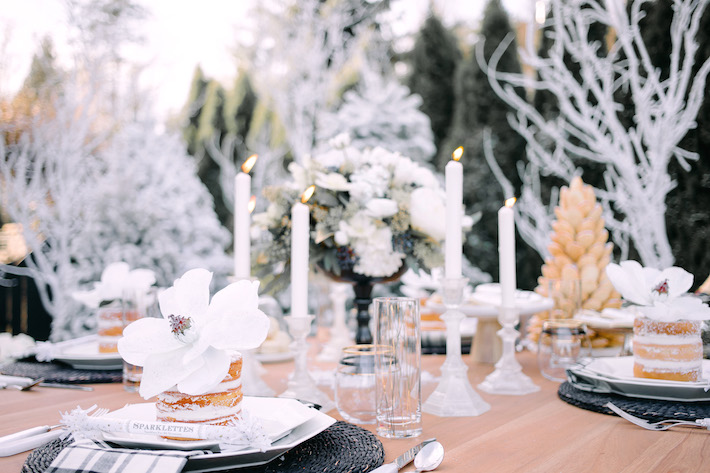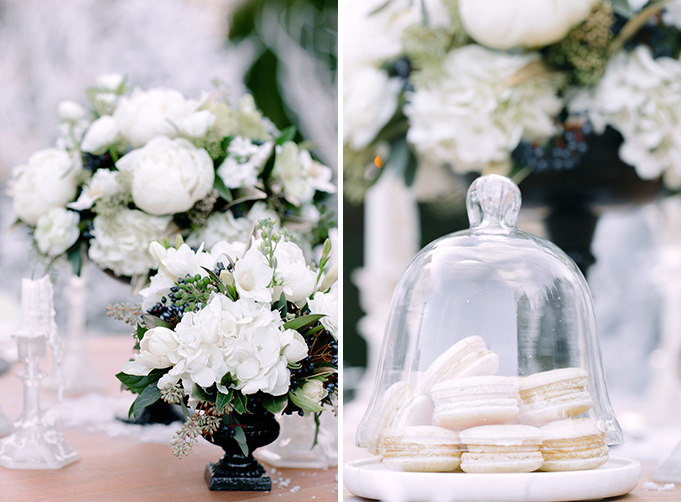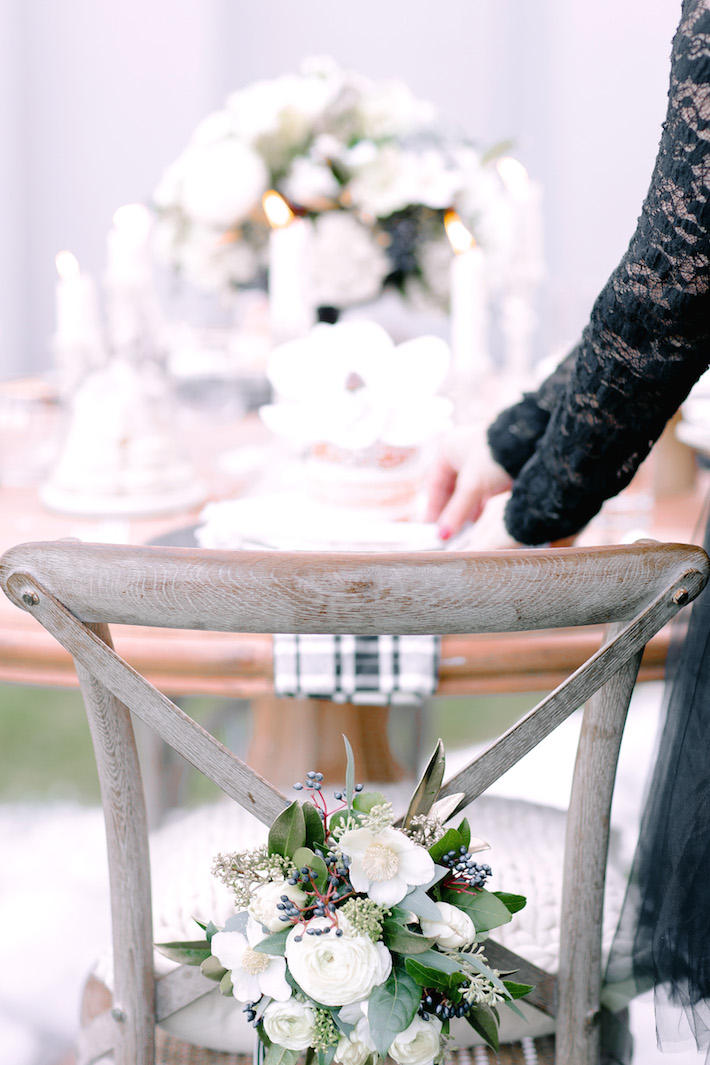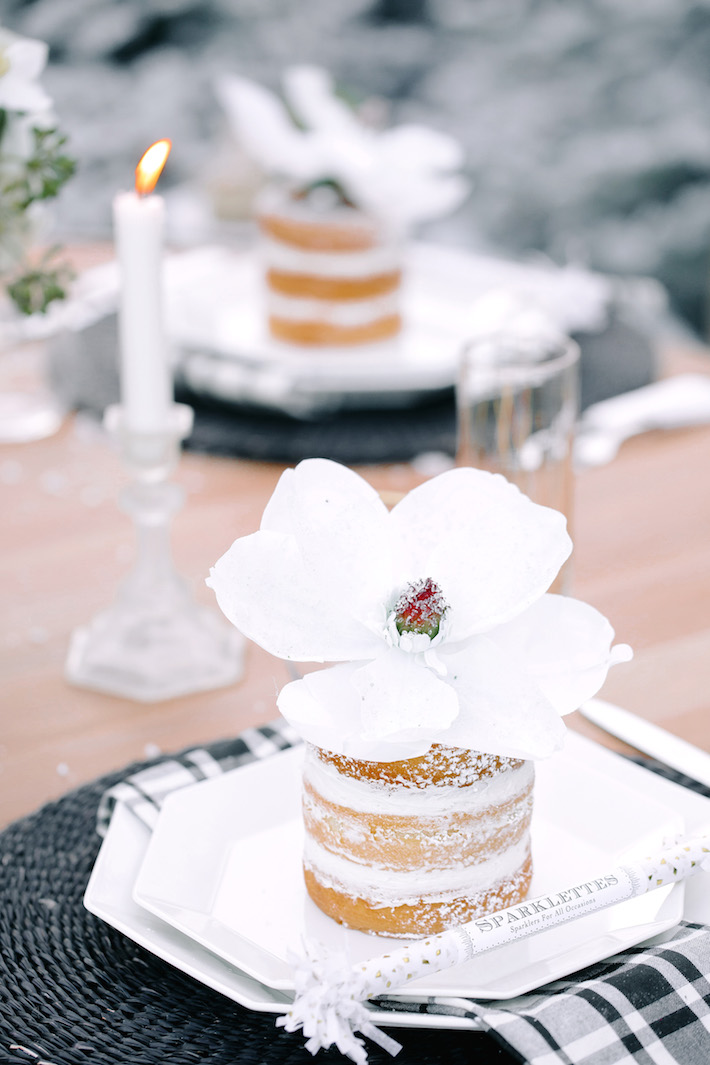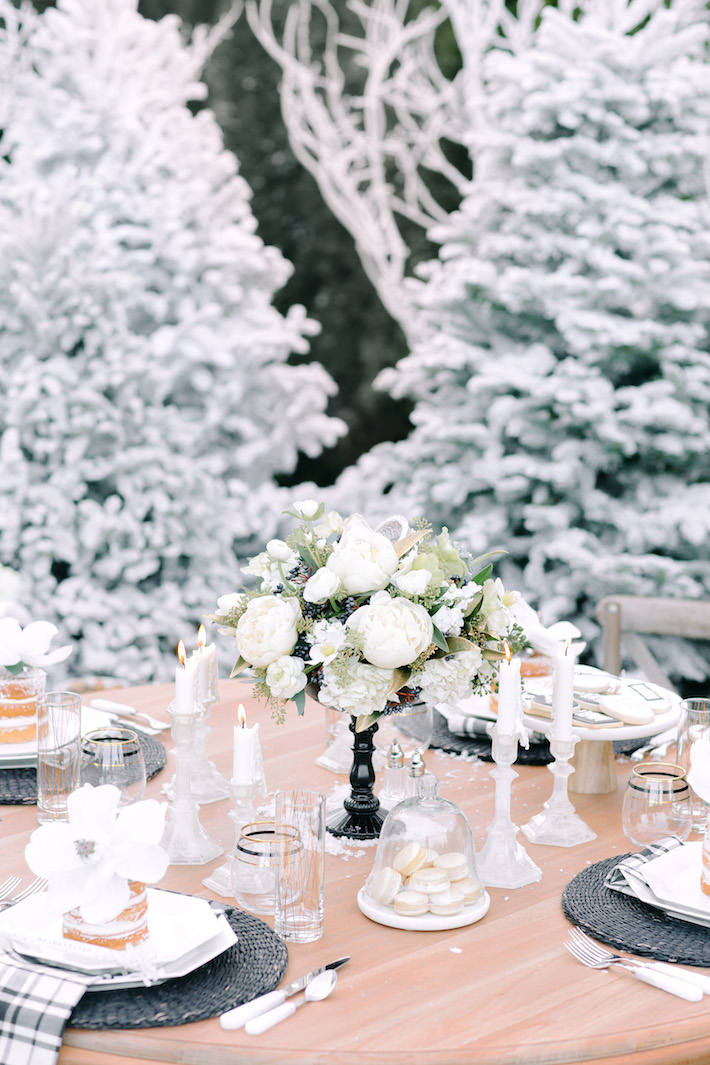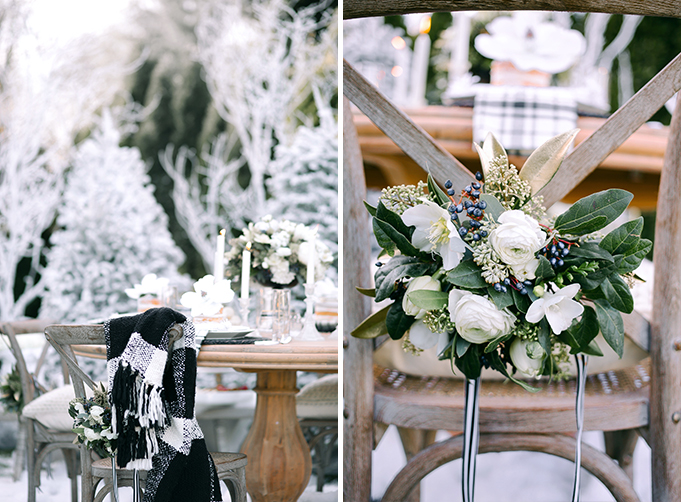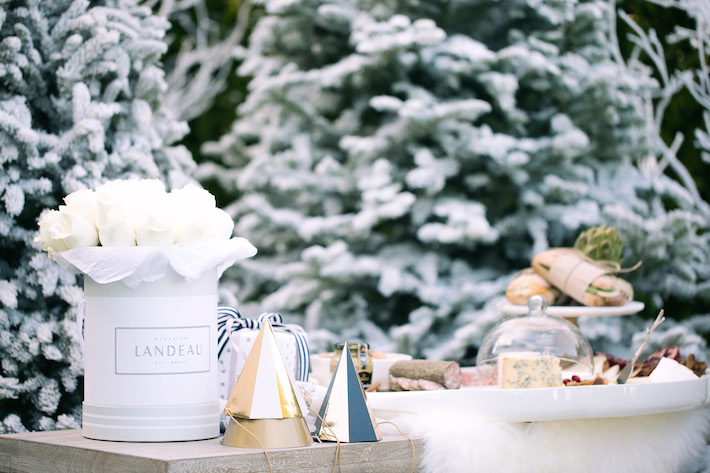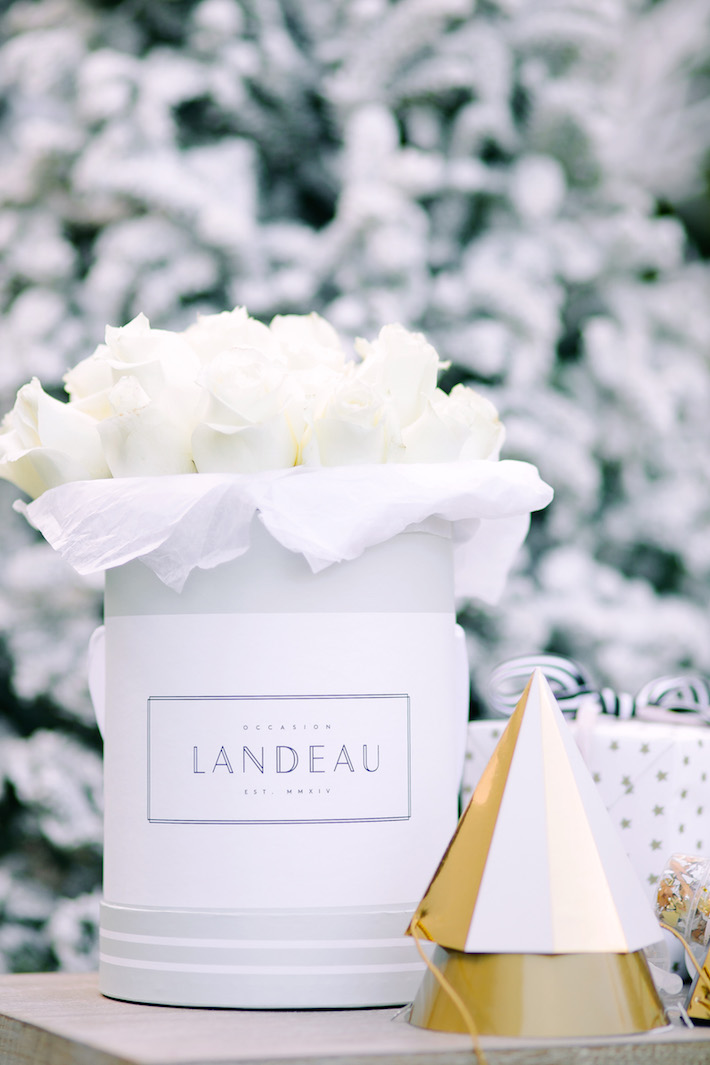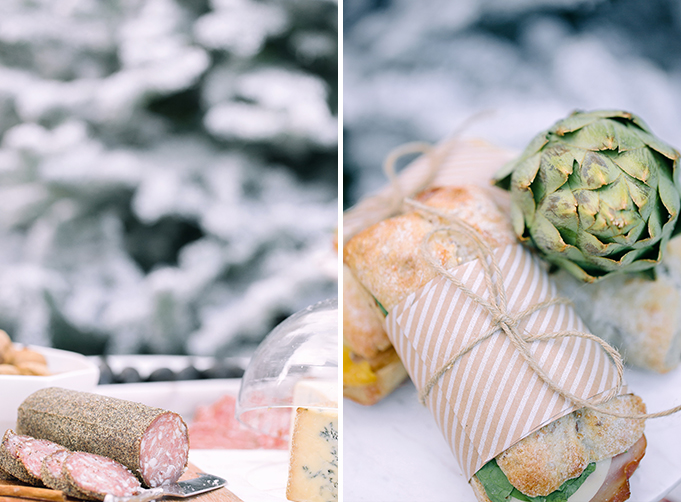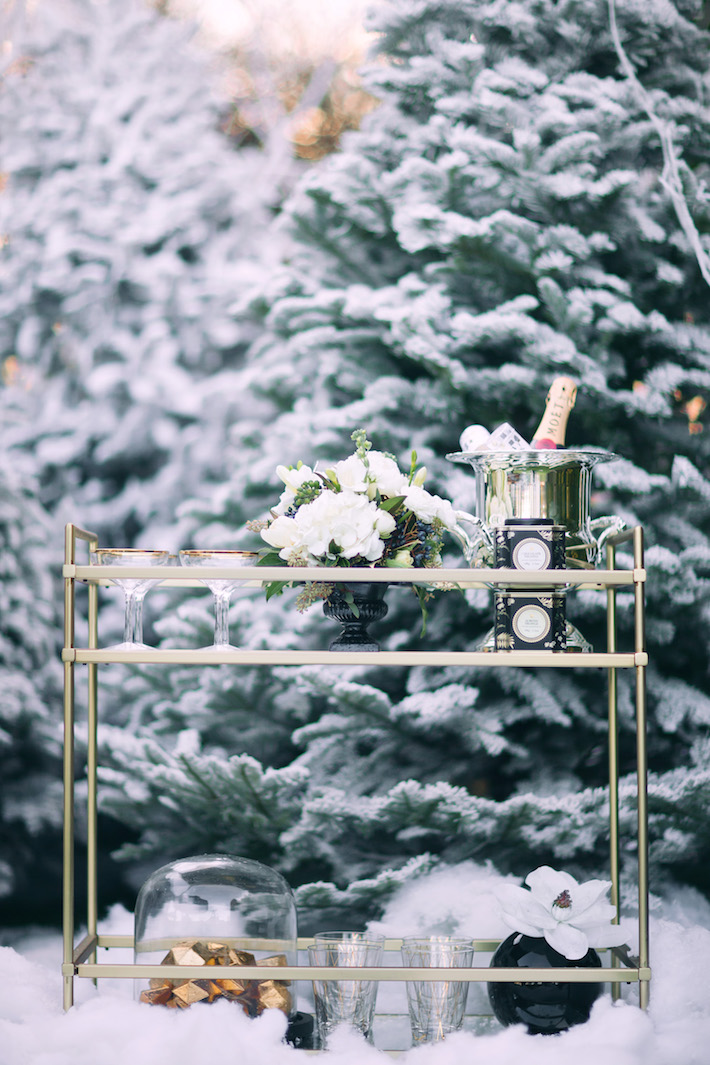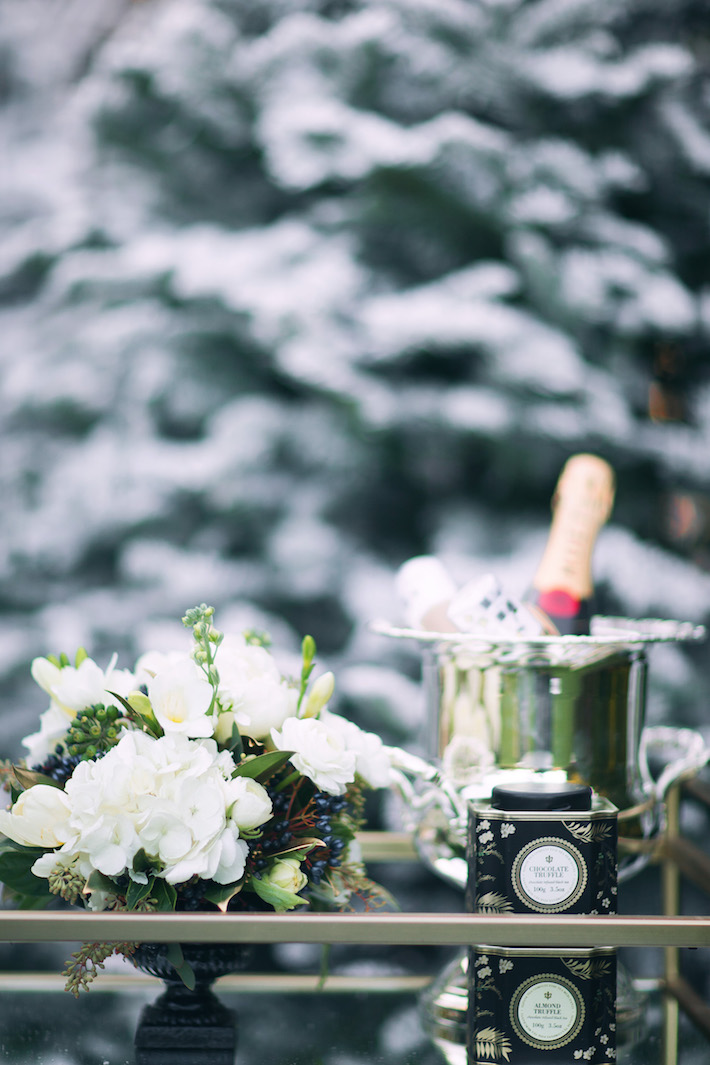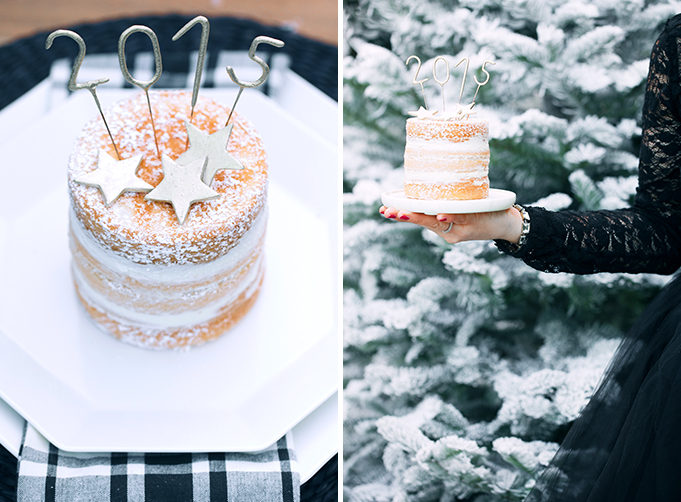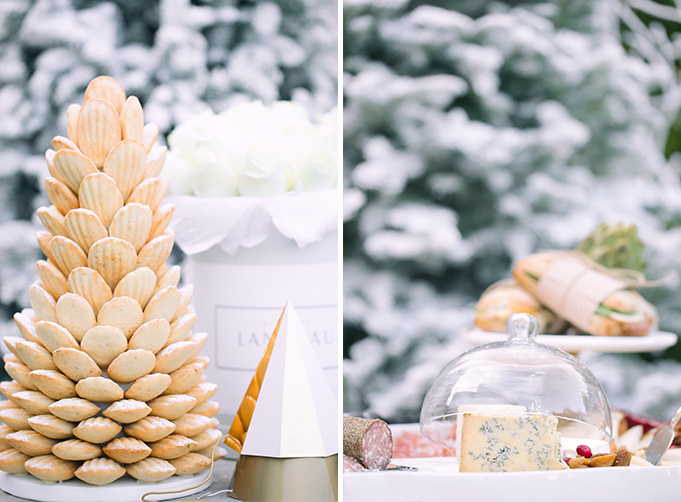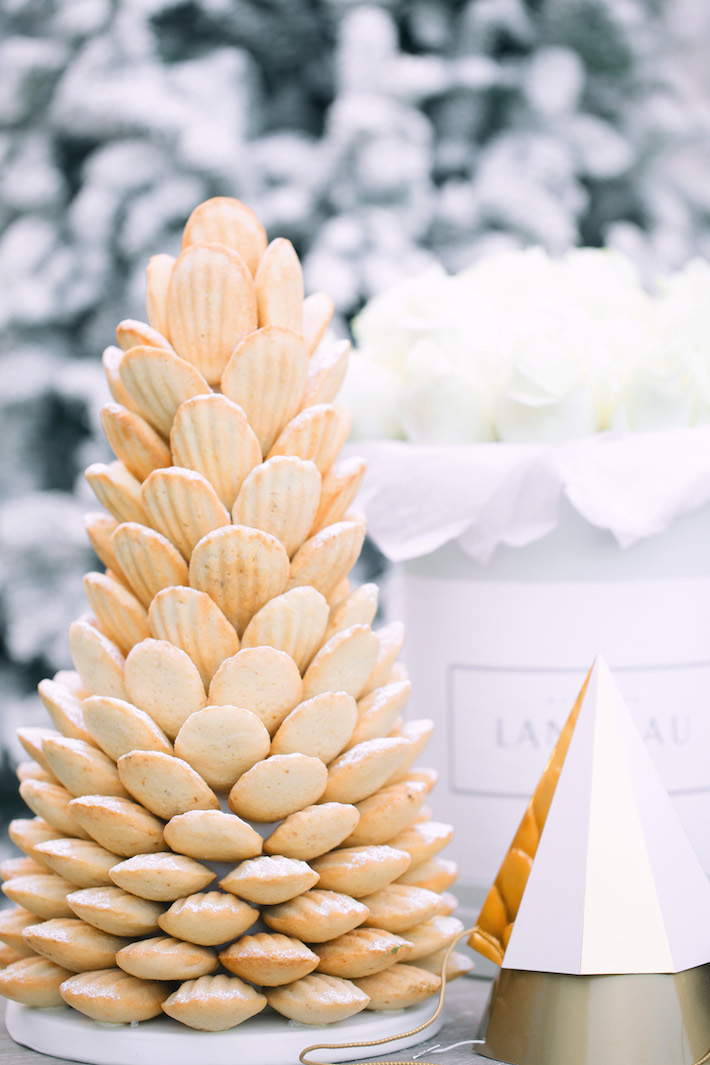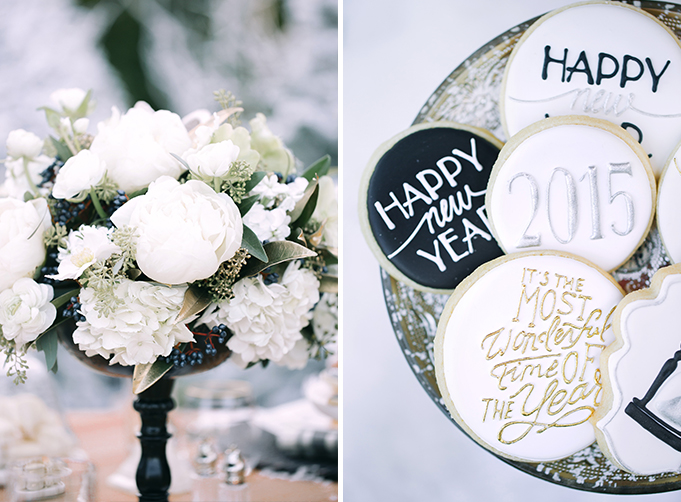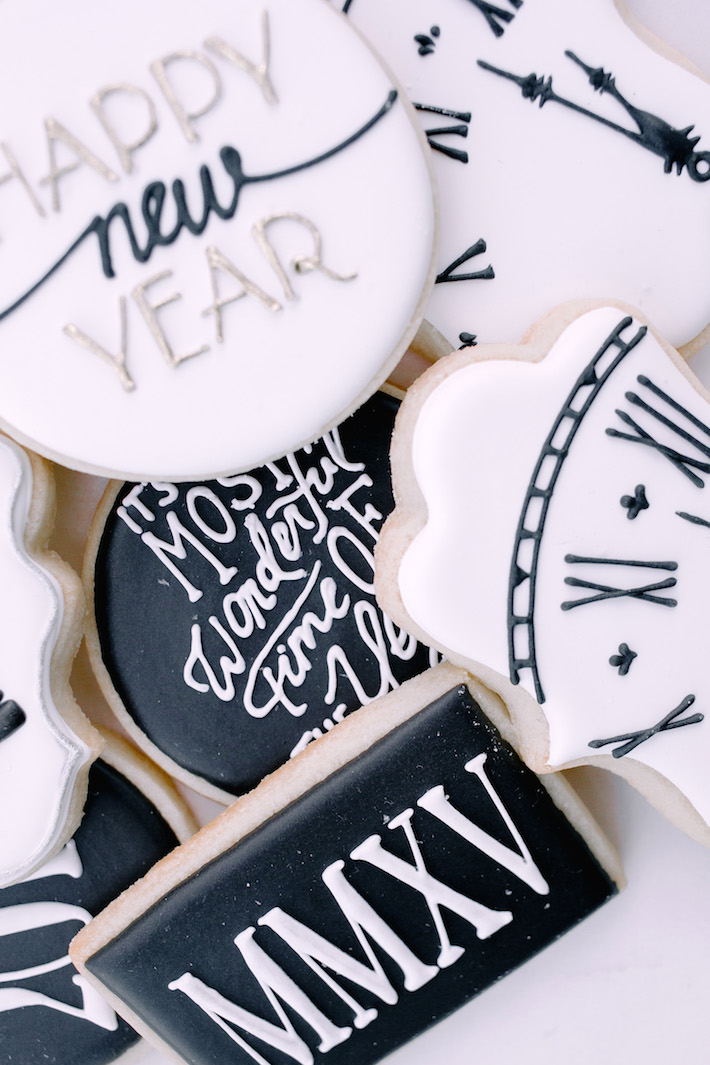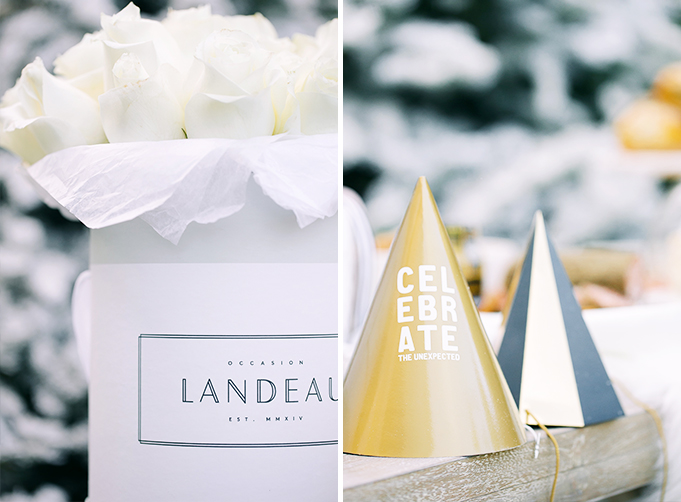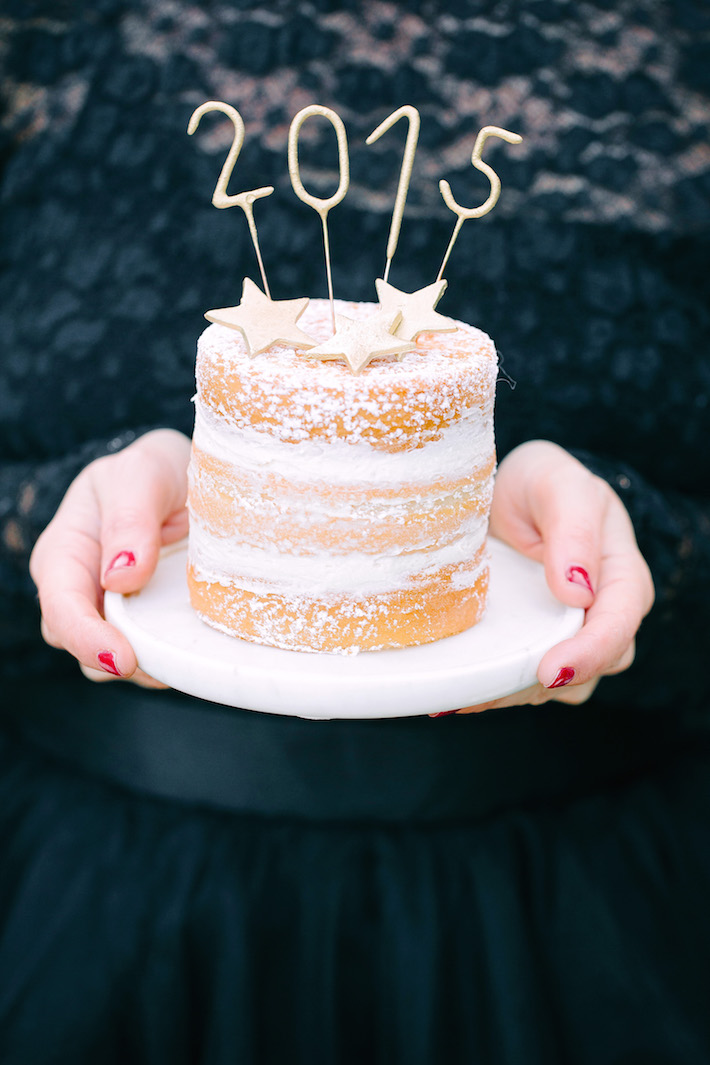 I can hardy believe it's that time of year again! The time of year to reflect the past 365 days we've cherished and looking forward to the new 2-0-1-5 year! Wow, I don't know about you all, but I have a feeling that 2015 will be a very unique year! I've already set so many goals and I AM EXCITED to see what's to come! The number '15' is a favourite of mine! My birthday number, married on the 15th, Liam was due on the 15th (born on the 16th), so many sentimental dates behind the number 15 for me, makes me even more excited!
In celebration, together with my partners in crime Stephanie Jean & Jamie Lauren Photography… we've created our perfect outdoor NYE dining scape. Photos have already been featured over on Rue Magazine a few days ago. However, I thought I would also share a bunch more. We just love the way this shoot turned out! To give you a little bit of a background story… Stephanie and I are both in the middle of building our homes, not having a dinging room to dress up, so we thought it would be fun to bring it outside! For two months we waited patiently for a fresh snow fall, and missed our chance with one that came a bit too early. So, we created our own little winter wonderland. Yup, brought in lots of (dare I say) fake snow, flocked trees and created the above! A challenge it was, but Jamie captured all the images so beautifully that you'd pretty much never even know.. right? (wink)
Stephanie and I wanted to create an intimate evening celebrating the new year.  Delicious  yet easy food to prepare, gorgeous desserts, topped with some unique hostess gifts! The florals were classic and bold, with arrangements including signature white blooms, black berries, and touches of silver and gold with a succulent peeking through.
An outdoor landscape allowed for stillness and appreciation for what has passed and what is to come. Good company, delightful food and a glass of bubbly all set the mood surrounded by a fresh snow fall.
Wishing you all the most wonderful New Year! Thank you again for following along and for your incredible support of my blog! Cheers to you all!
Love, Monika xo
DETAILS
( thank you to everyone who took part! )
Floral design: The Flower Factory
Mini Naked Cakes:  Sweet Bake Shop
Macaroons & Madeline Tower: Soirette 
Sugar Cookies: The Whisk 
Bucket of White Roses: Landeau
Additional Product Sources:  // Bar Cart // Dinnerware c/o The Hudson's Bay  // Short Glassware // Tall Glassware // Champagne Bucket, Flatware, Candlesticks, Cake Stands c/o The Cross Design // Champagne Coupe c/o Indigo // Plaid Napkins // Appetizer Plate with Dome // Cloche with Wooden Tray // White Tray // Sheepskin // Table and Bench // Chairs // Black and White Blanket // Sparklers // Party Hats // Tea Tins // Trees // Silk Magnolia Flowers 
All photos photographed by Jamie Lauren Photography