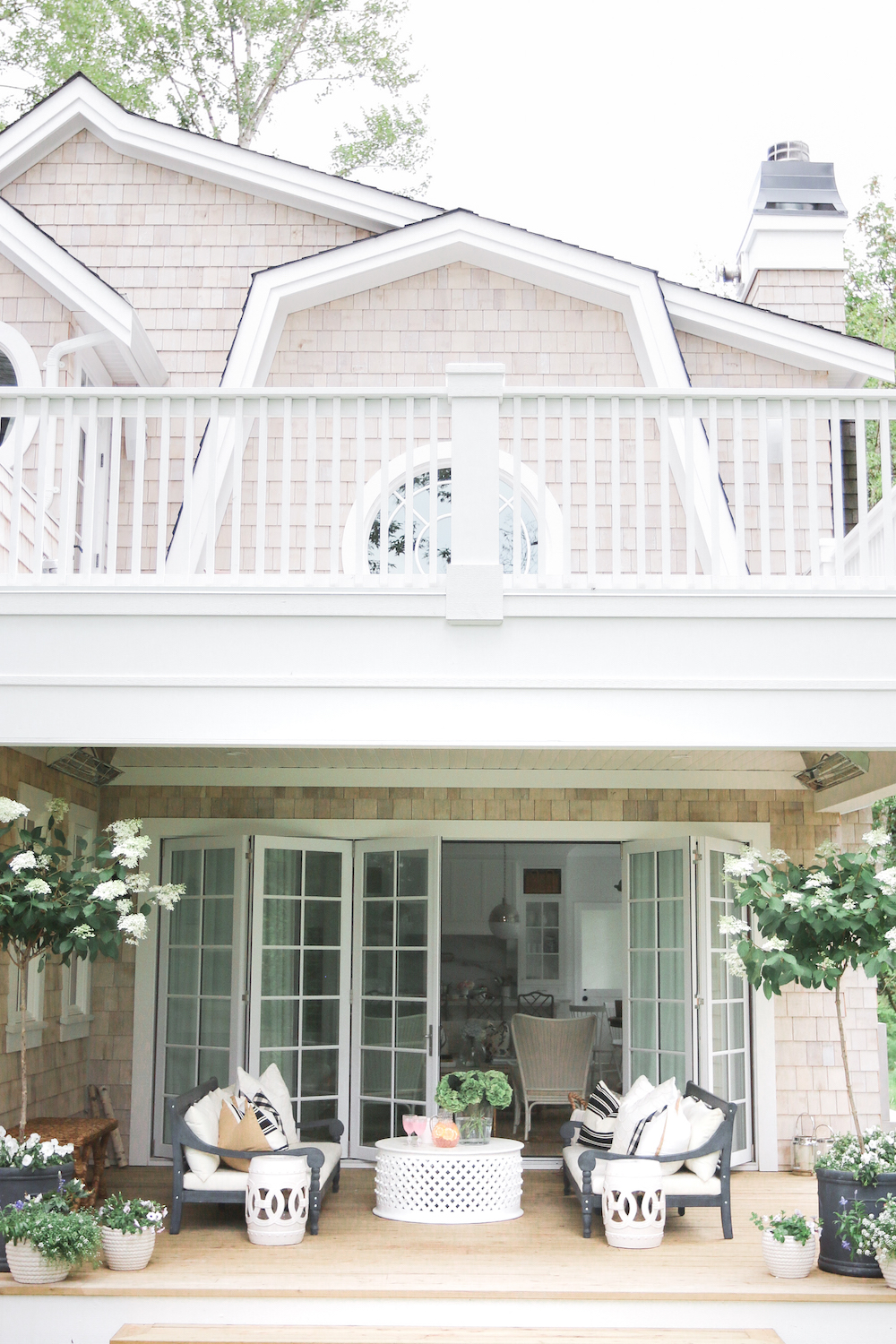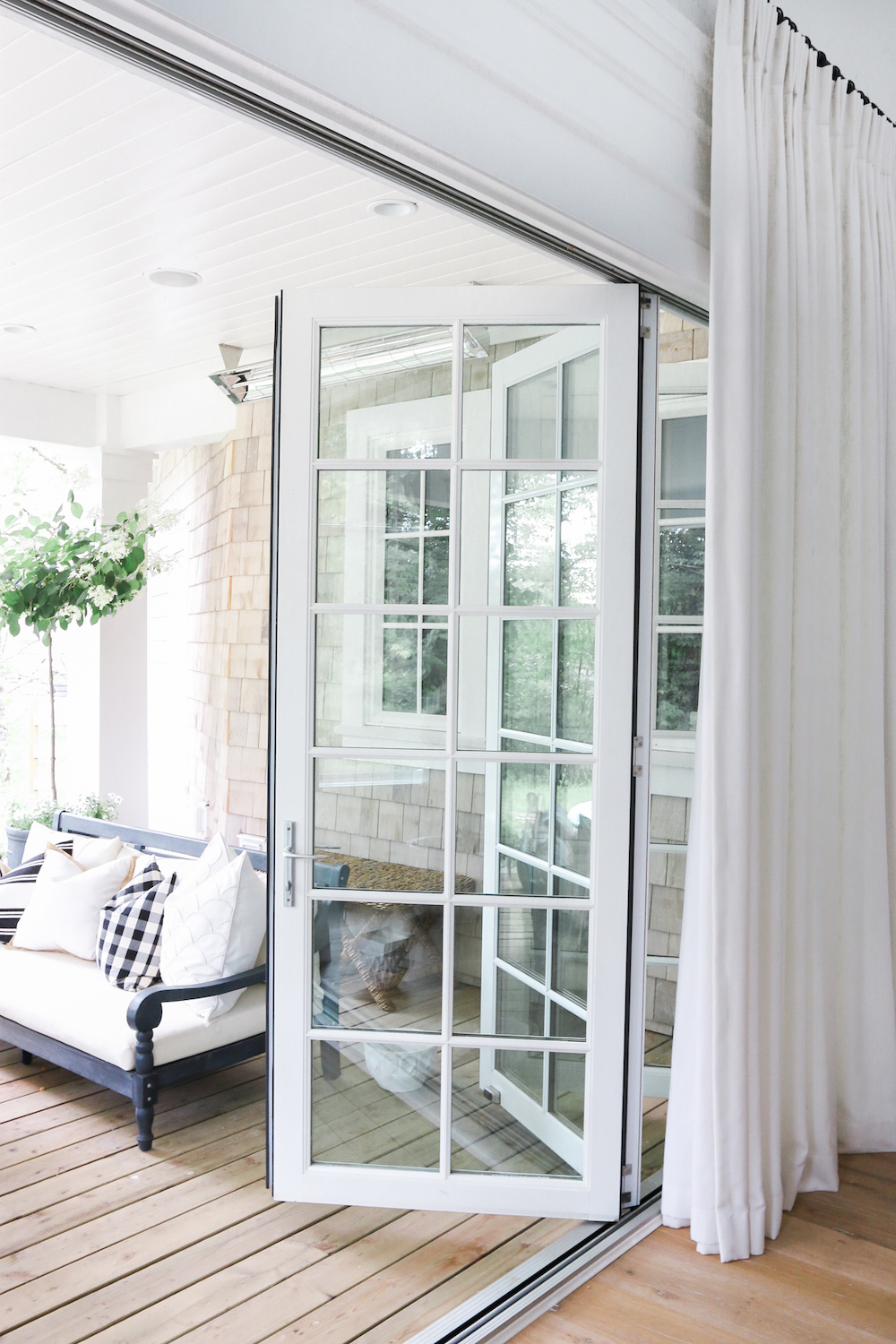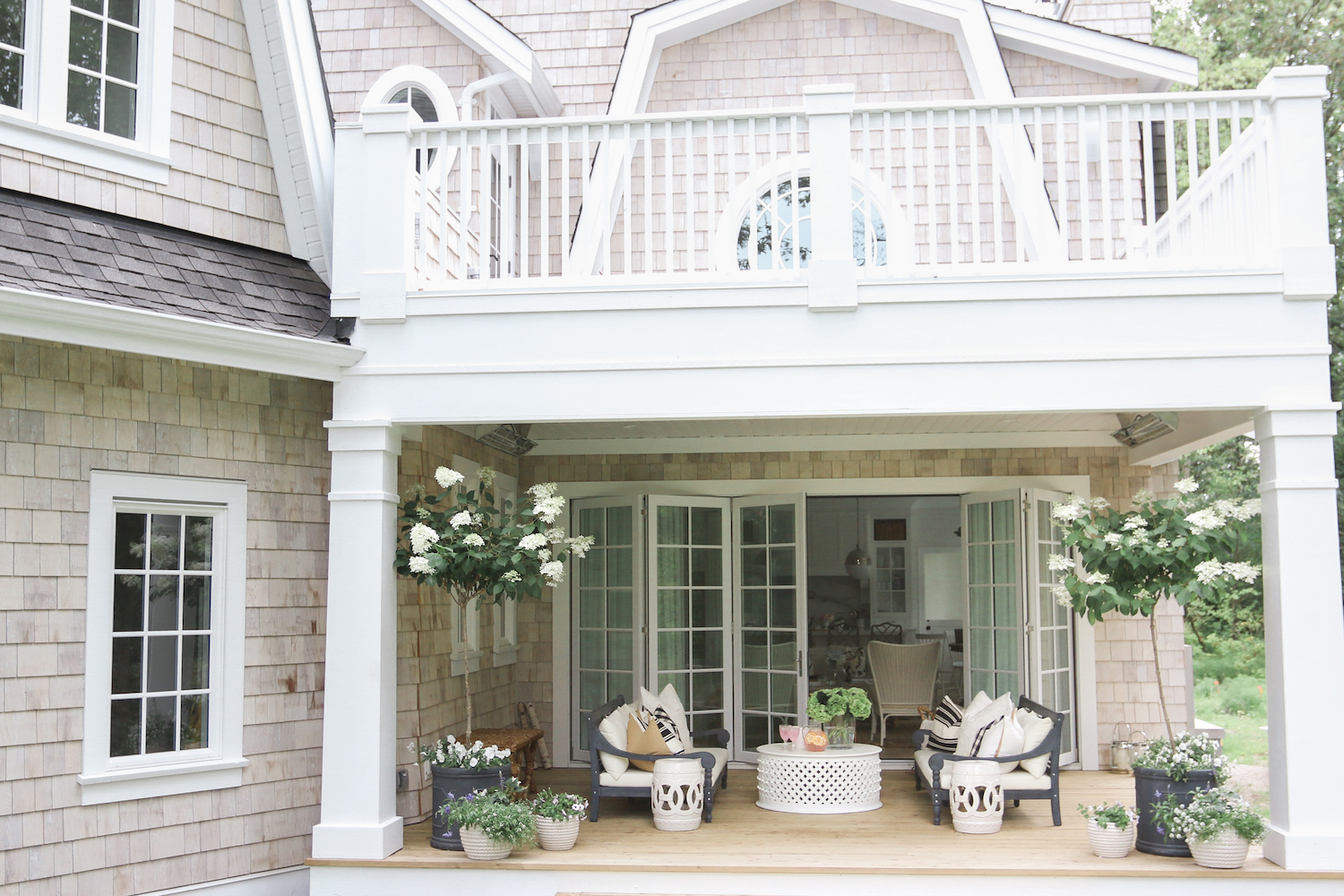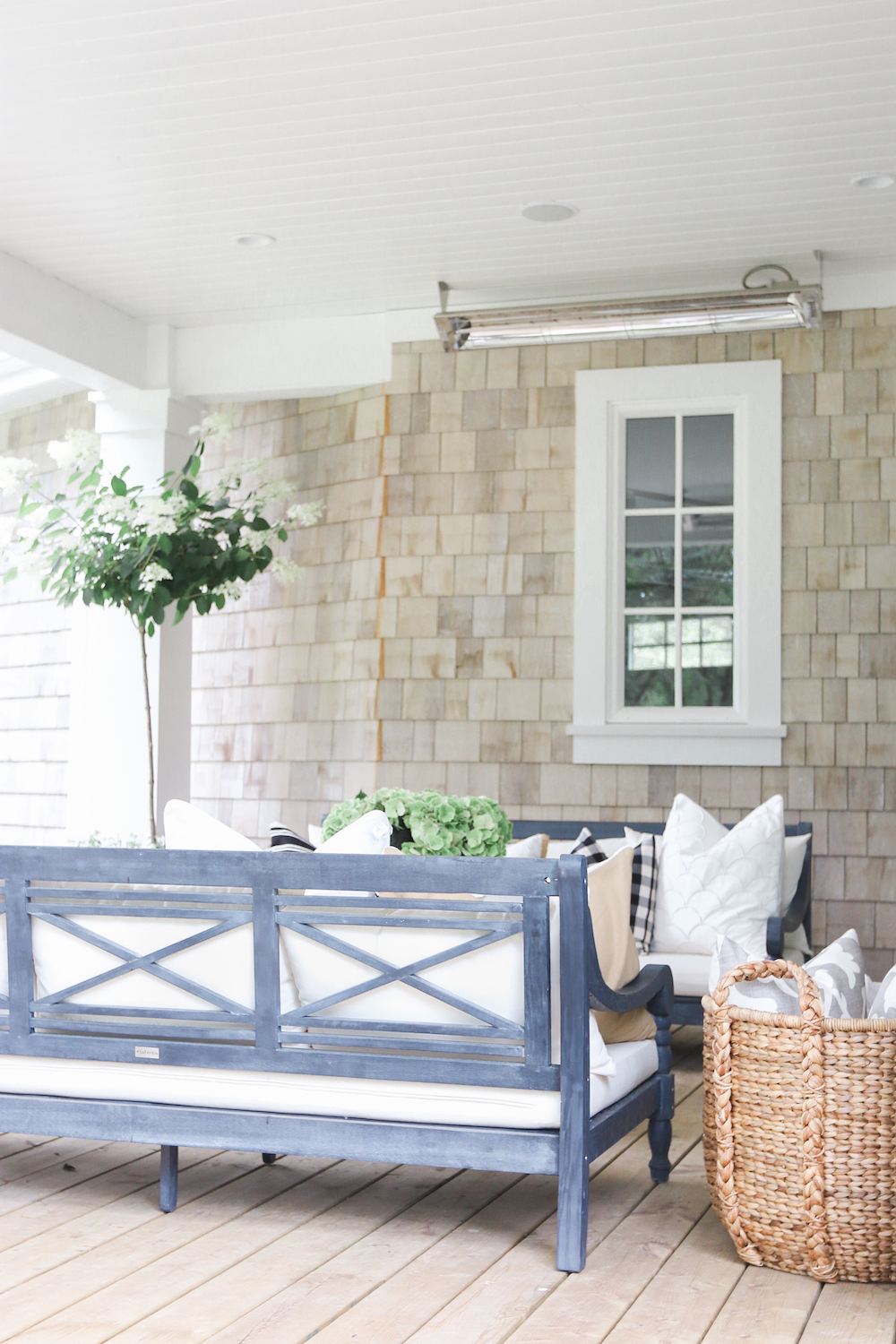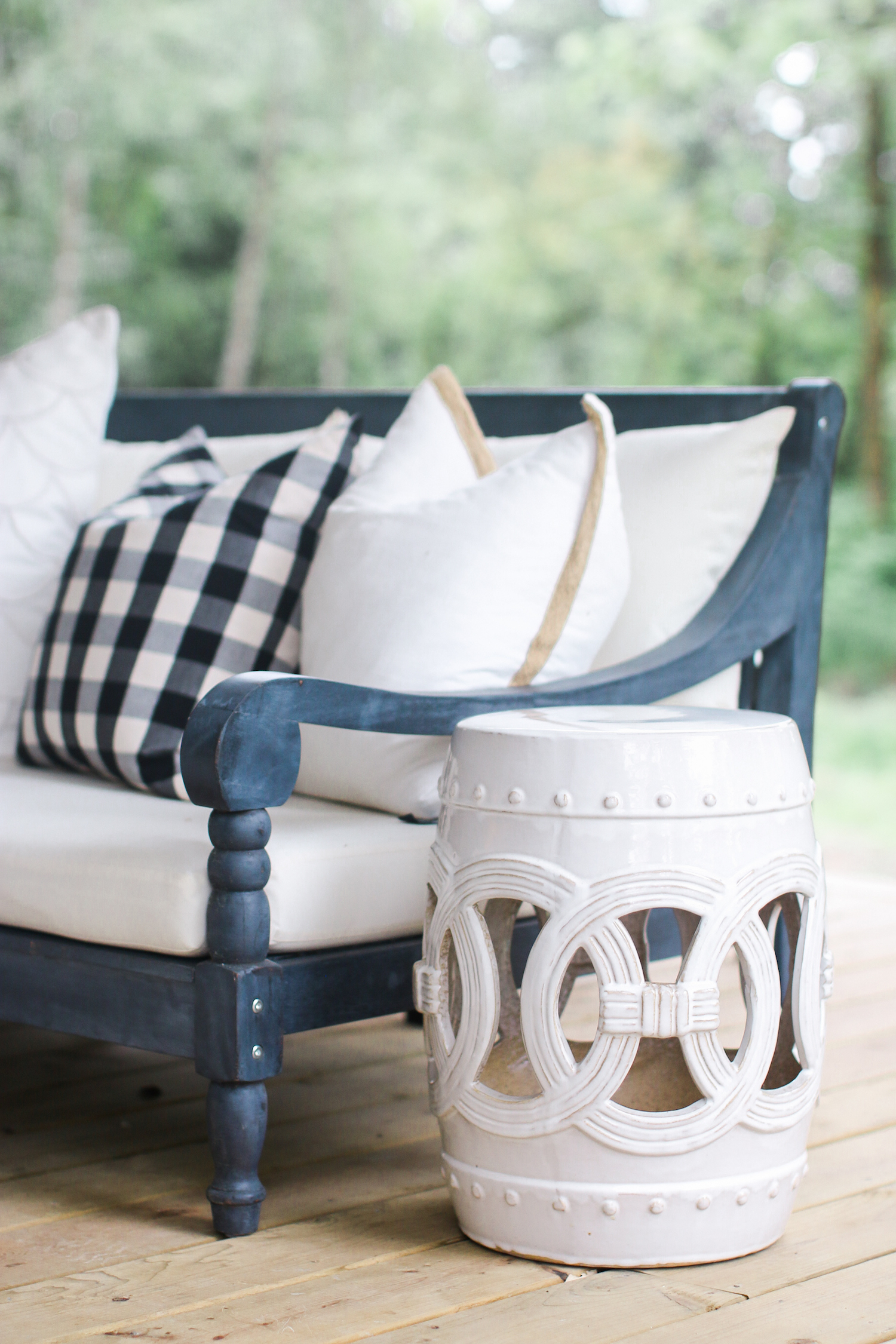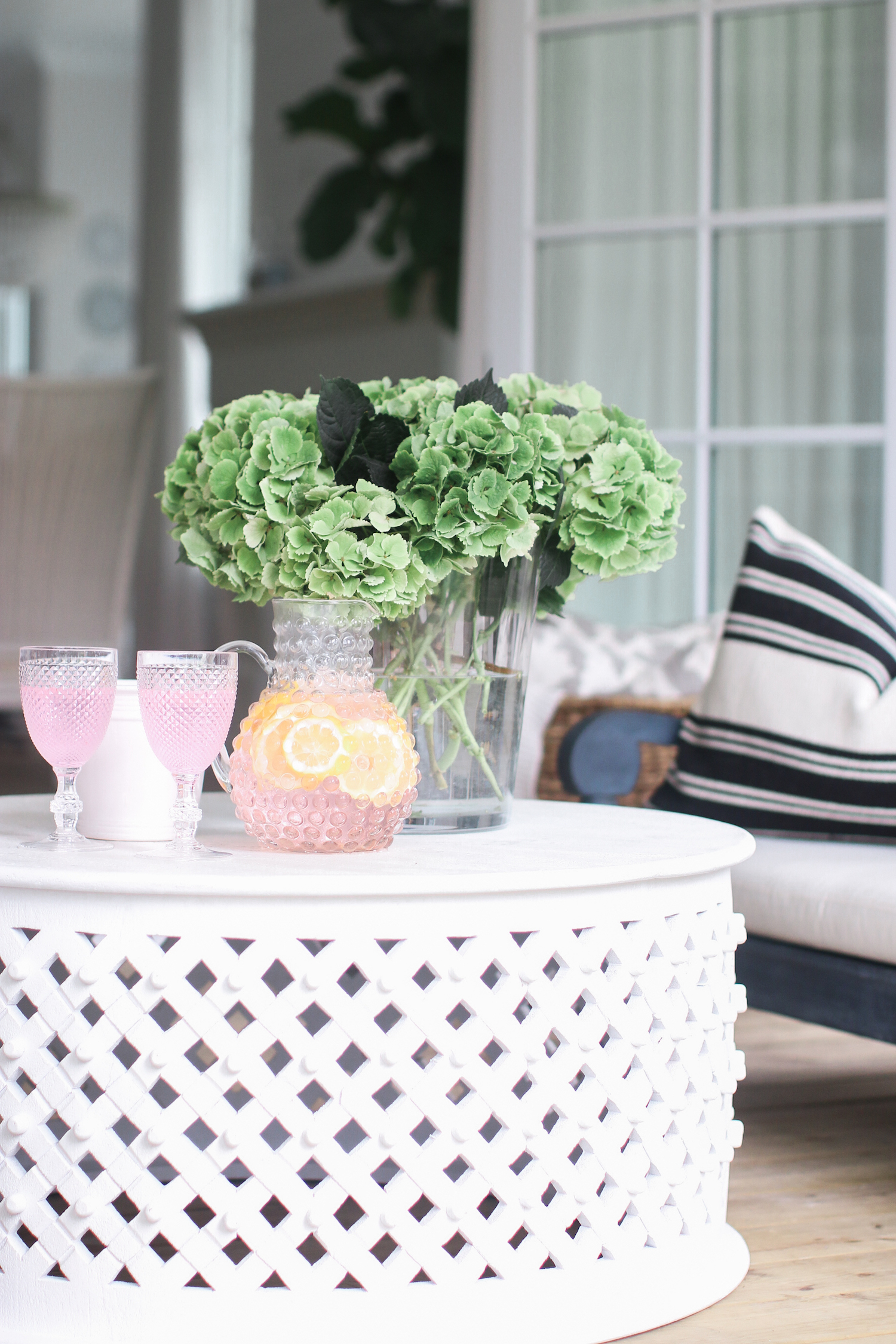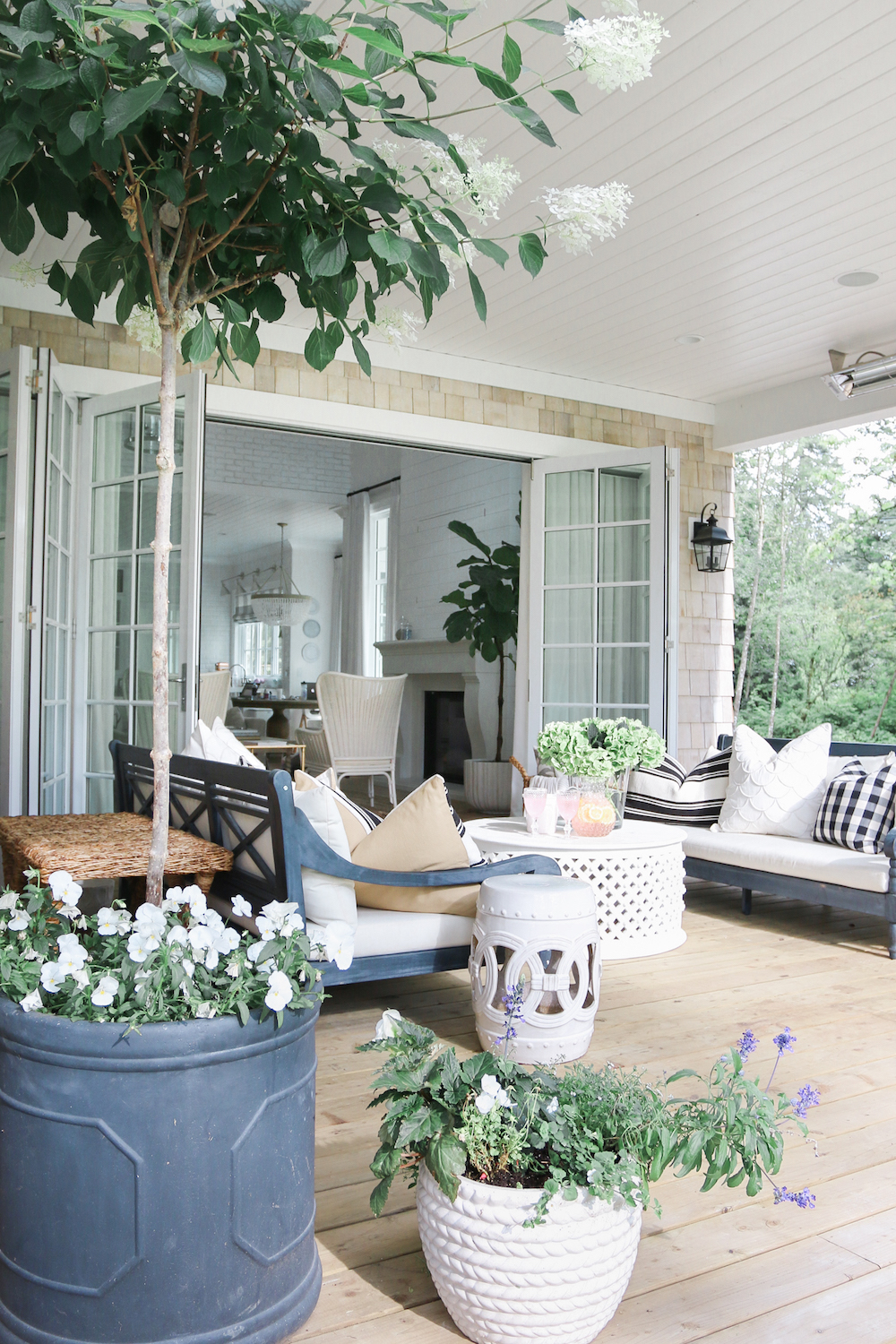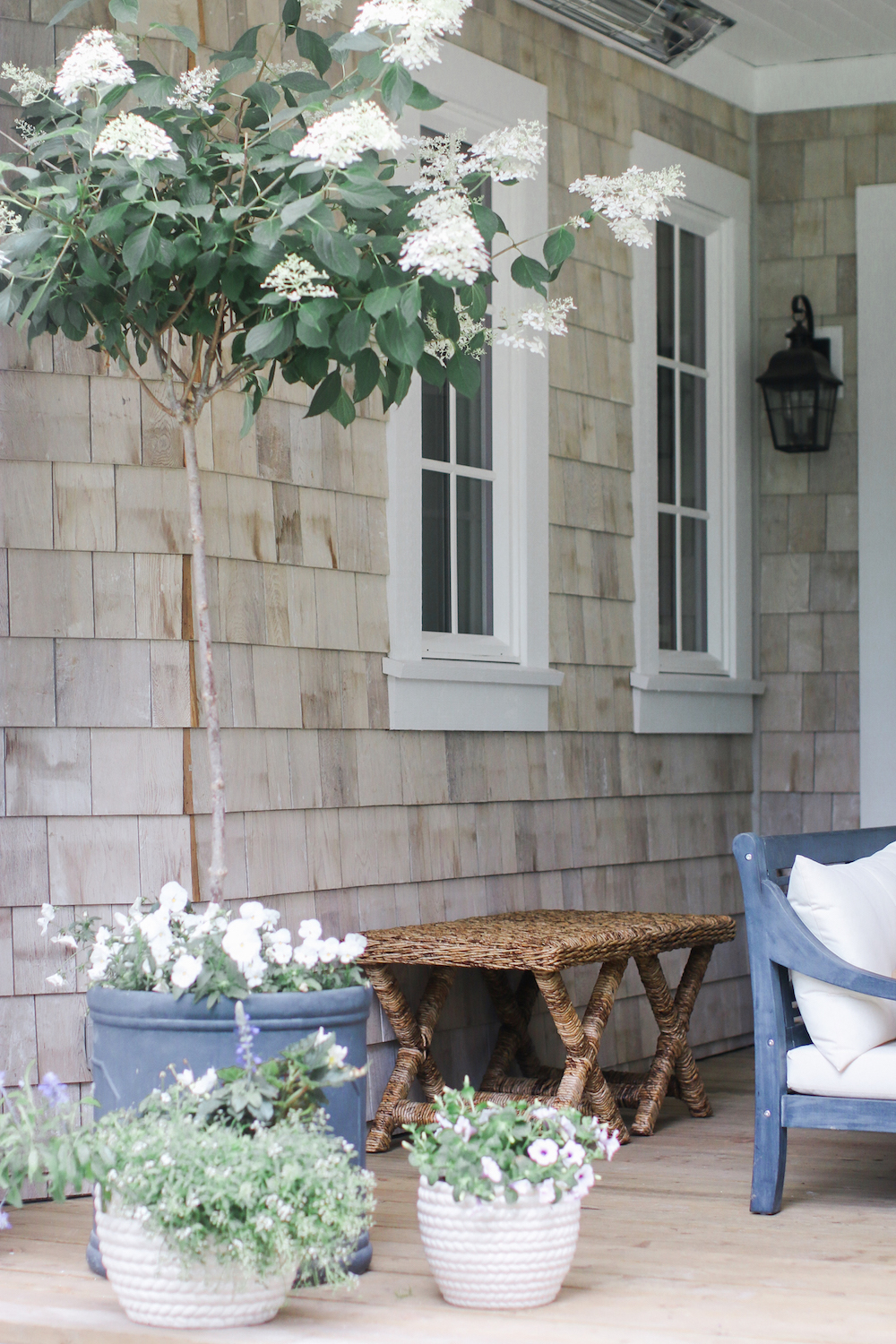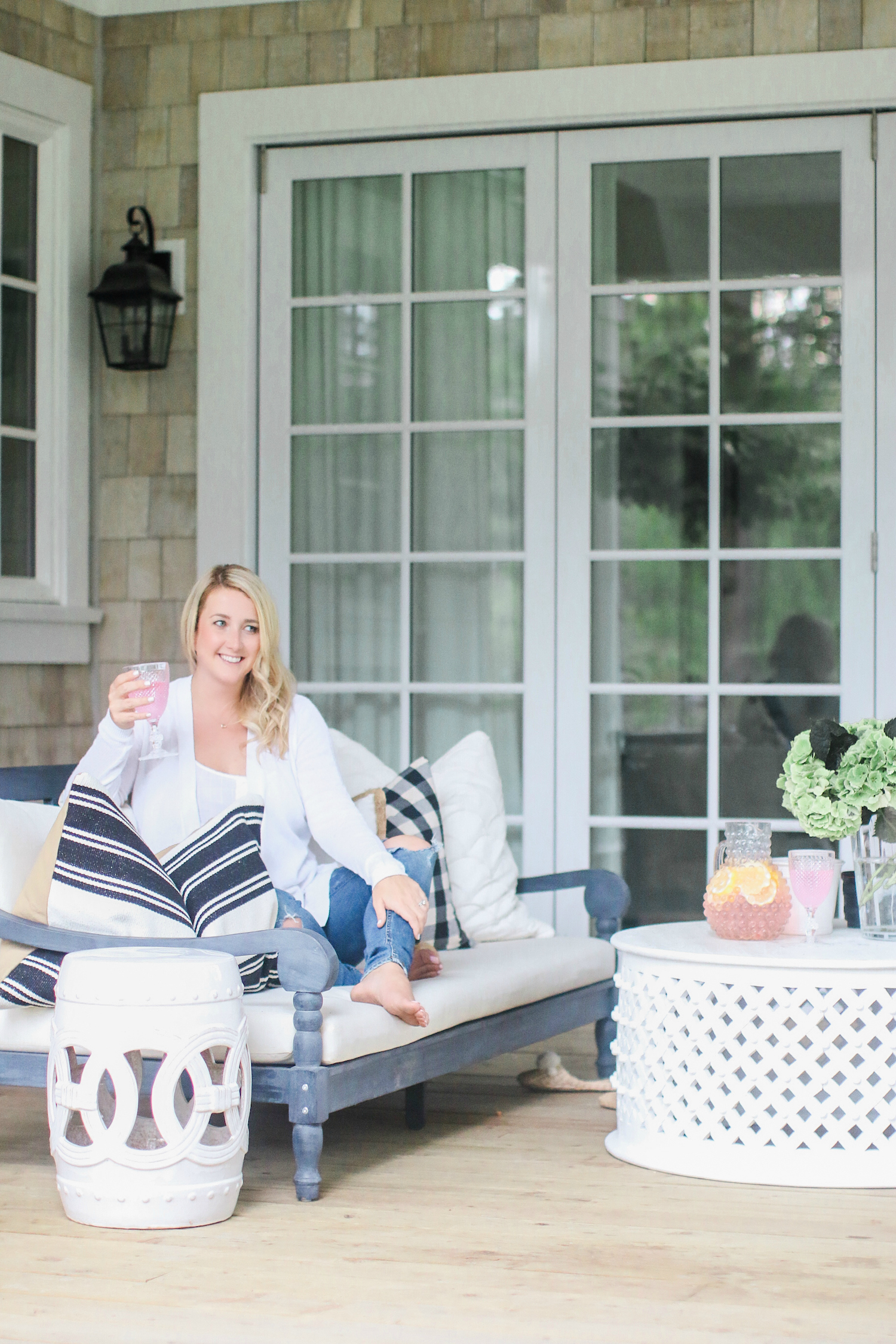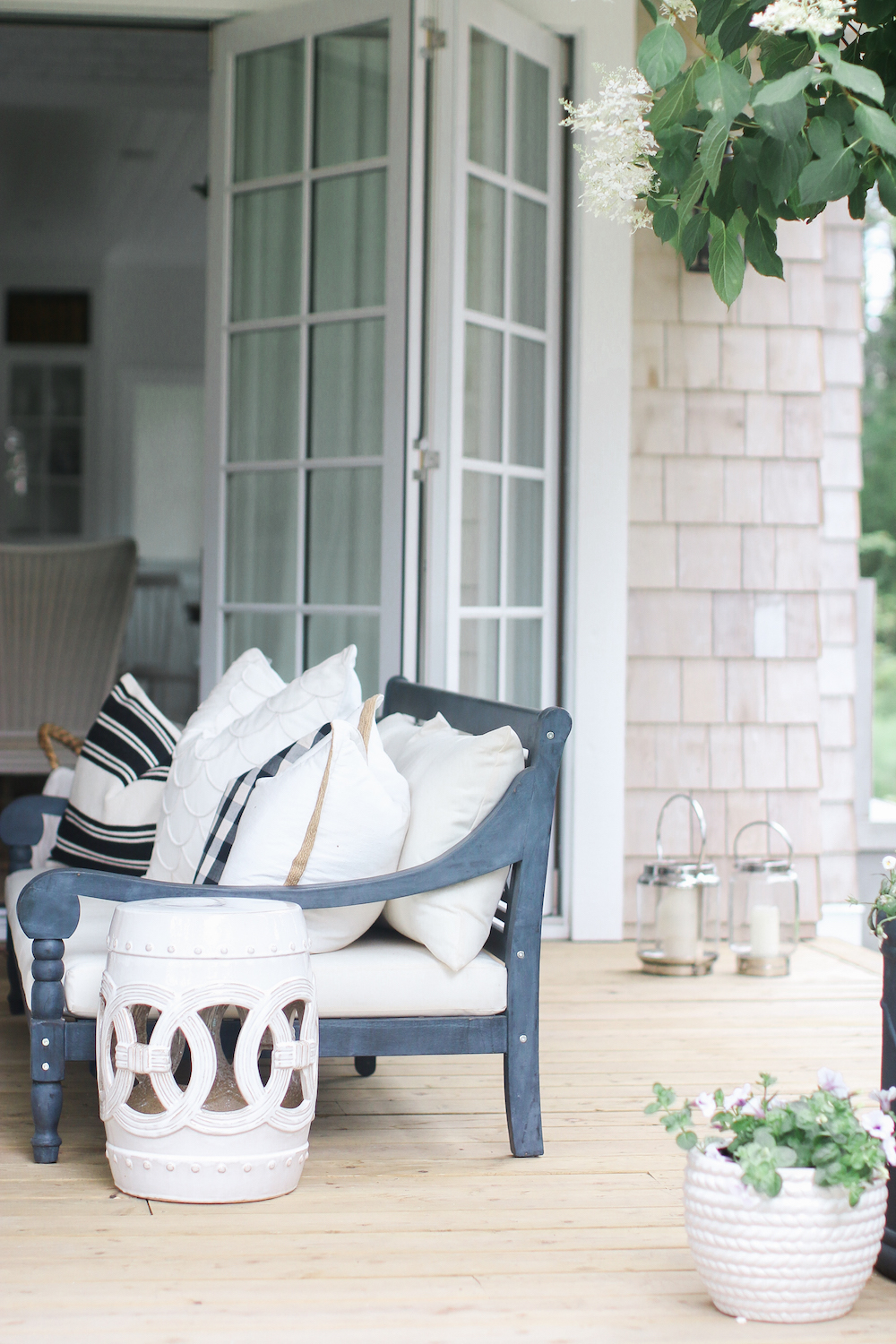 I love patio season! But who doesn't right? We haven't had the greatest summer, more rain then sun so any moment we have hot sunny days you can find me sitting out on our covered patio. The nice thing about having a covered patio and adding some heaters is you really can sit out there any time of the year. Have a giant basket filled with blankets and you're ready for any season!
The nice things about having a covered patio is not having to worry if it starts sprinkling rain! That way I can have lots of pillows and blankets and not your typical outdoor coffee table too! I love how you can bring your indoor living outside! Because we love to entertain we wanted a seamless way to open up to our outdoor space! Our folding door system is my favourite! If you are building or in the middle of a reno these doors are the absolute best. We went with La Cantina Doors, with interior wood and aluminum exterior grid doors. All 5 doors fold open, opening up the entire wall. It's so perfect for patio summer days!
Because I wanted to extend our living area, adding two couches/ day beds was a priory for me. I found these two french style outdoor day beds at Joss & Main for an amazing price too. They come in lots of different finishes too, I just love the look of all of them! A couple of garden stools, some extra stools for additional seating makes for the perfect patio space for every day use and entertaining! Hope you love it as much as I do!
My Patio & Other Favourite Pieces
Patio Day Bed |  1 | 2 | 3 |
Garden Stools | 1 | 2 | 3 |
Ratan X- Benches | 1 |
Coffee tables | 1 | 2 | 3 | 4 | 5 |
Planters & Pots  | 1 | 2 |
Pillows | 1 | 2 | 3 | 4 | 5 |
Baskets | 1 | 2 | 3 | 4 |
-SHOP MY PATIO-