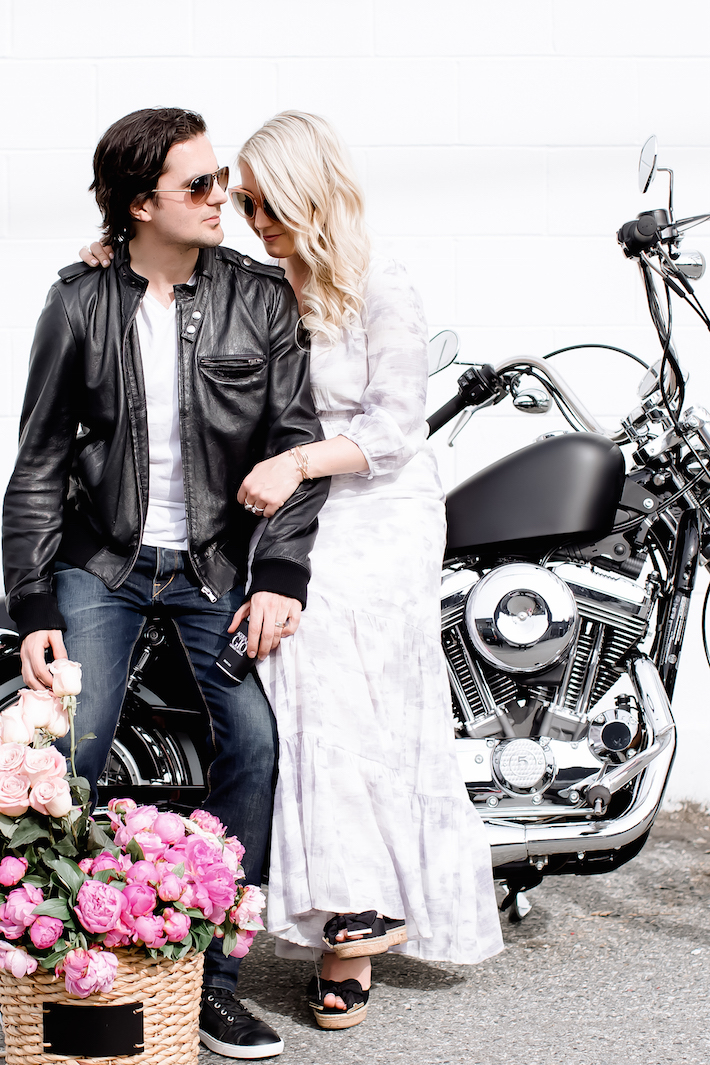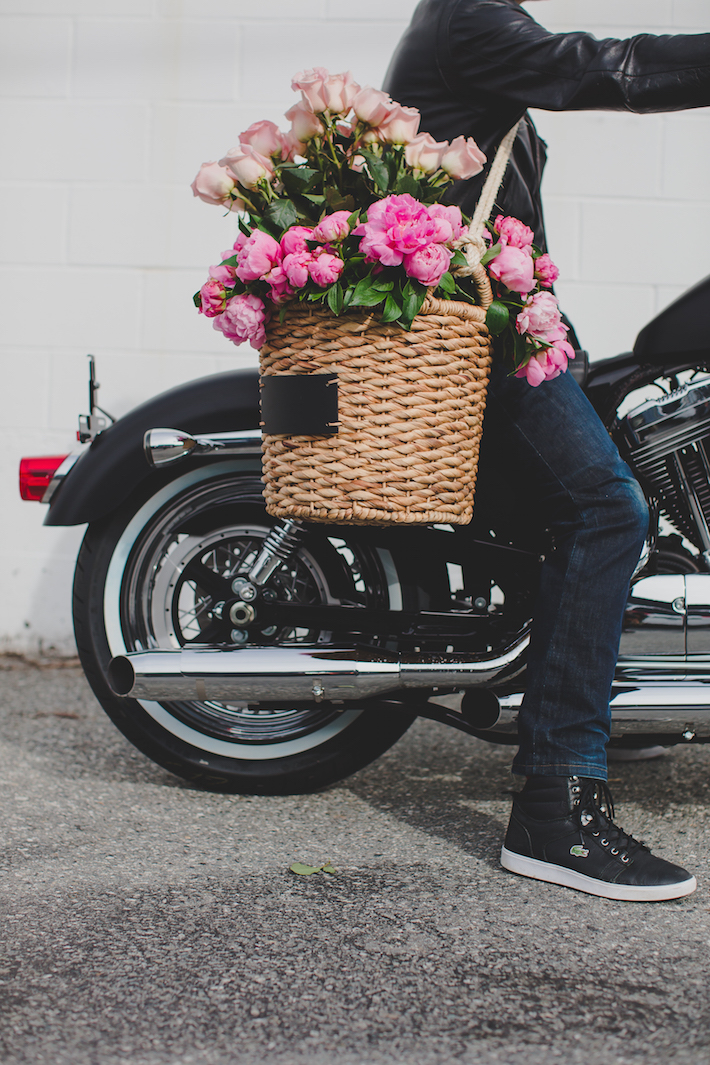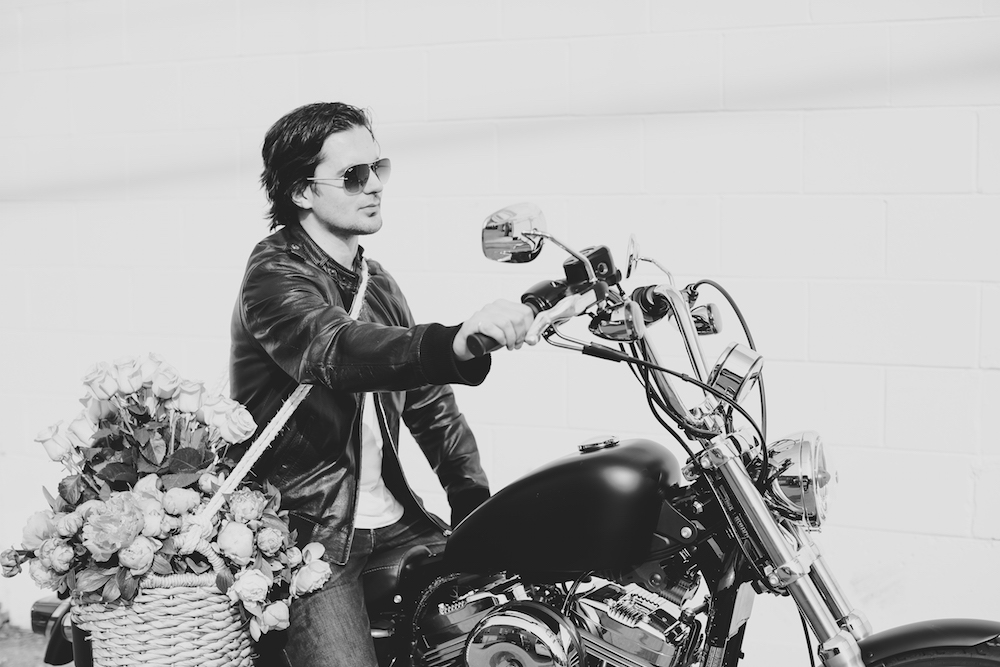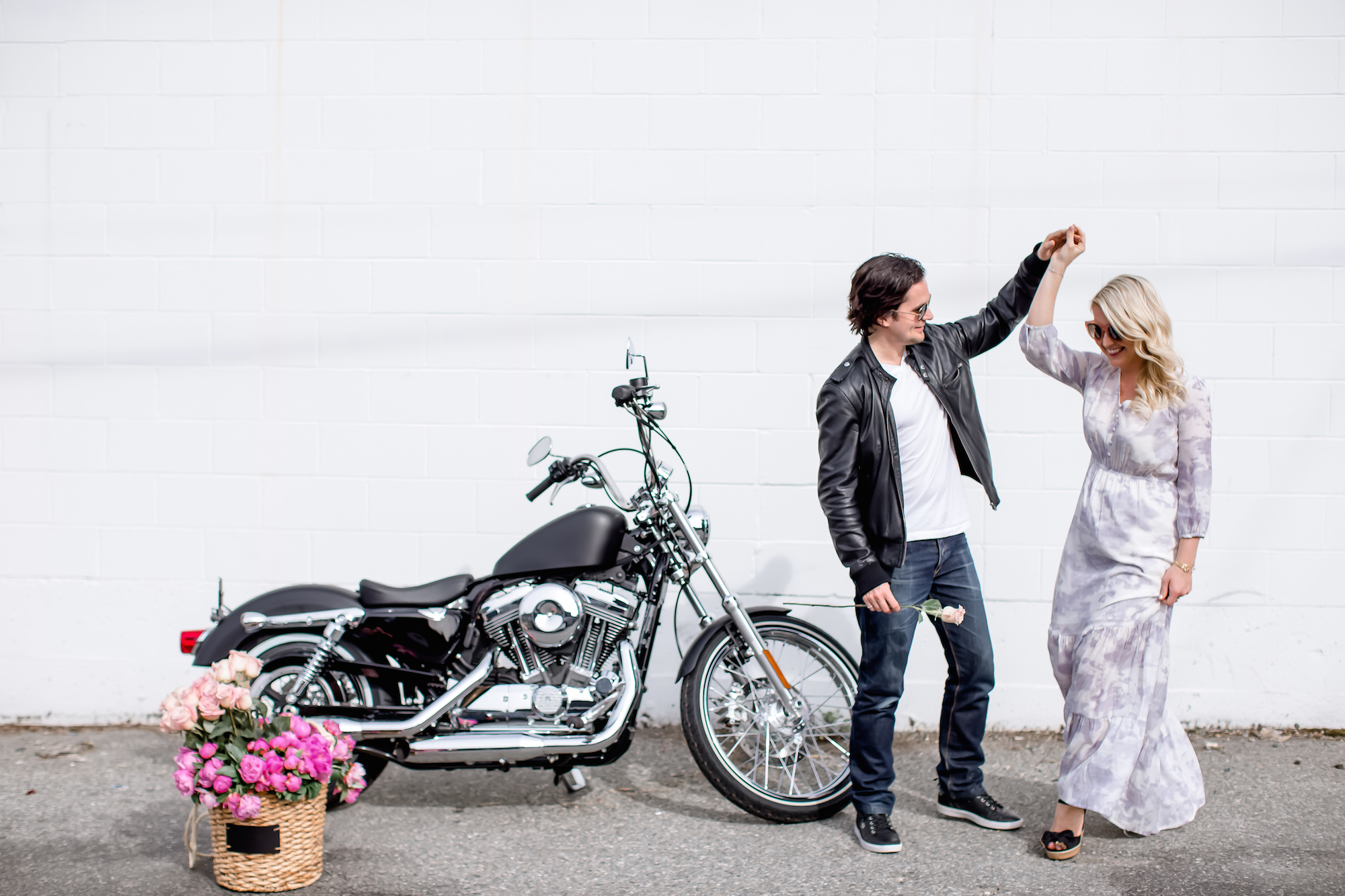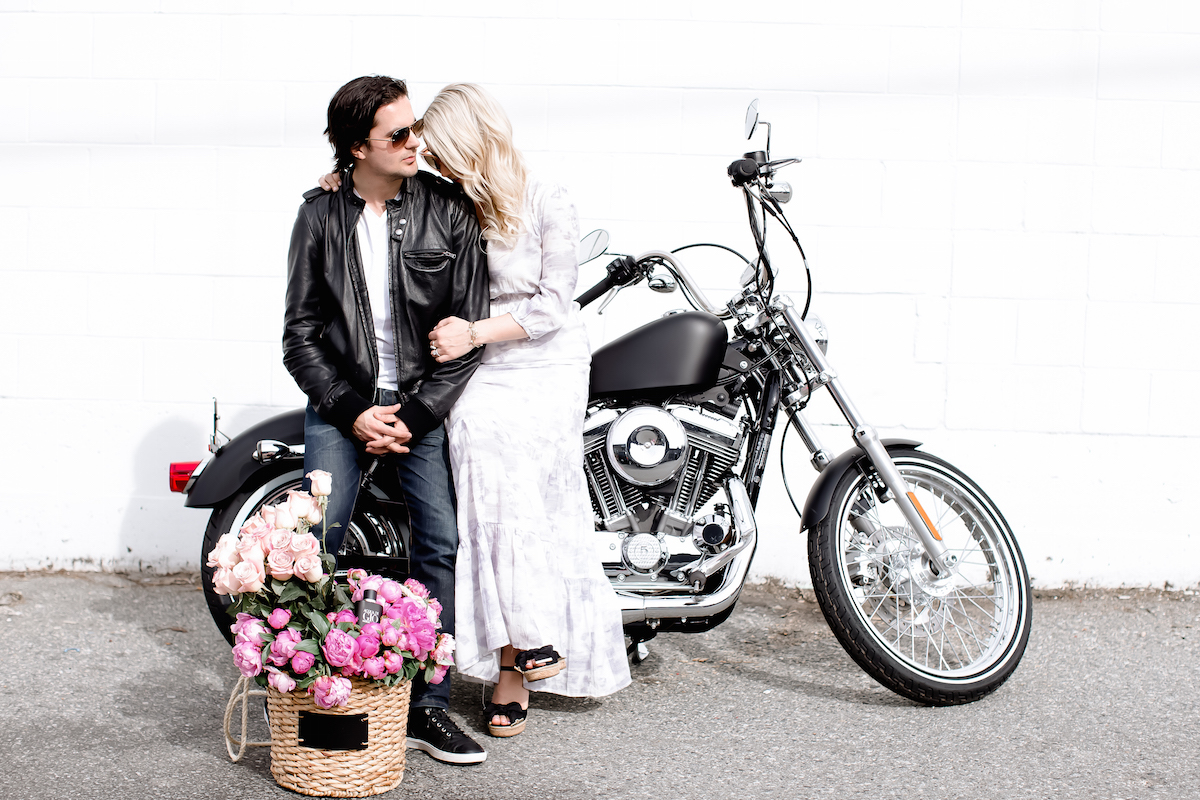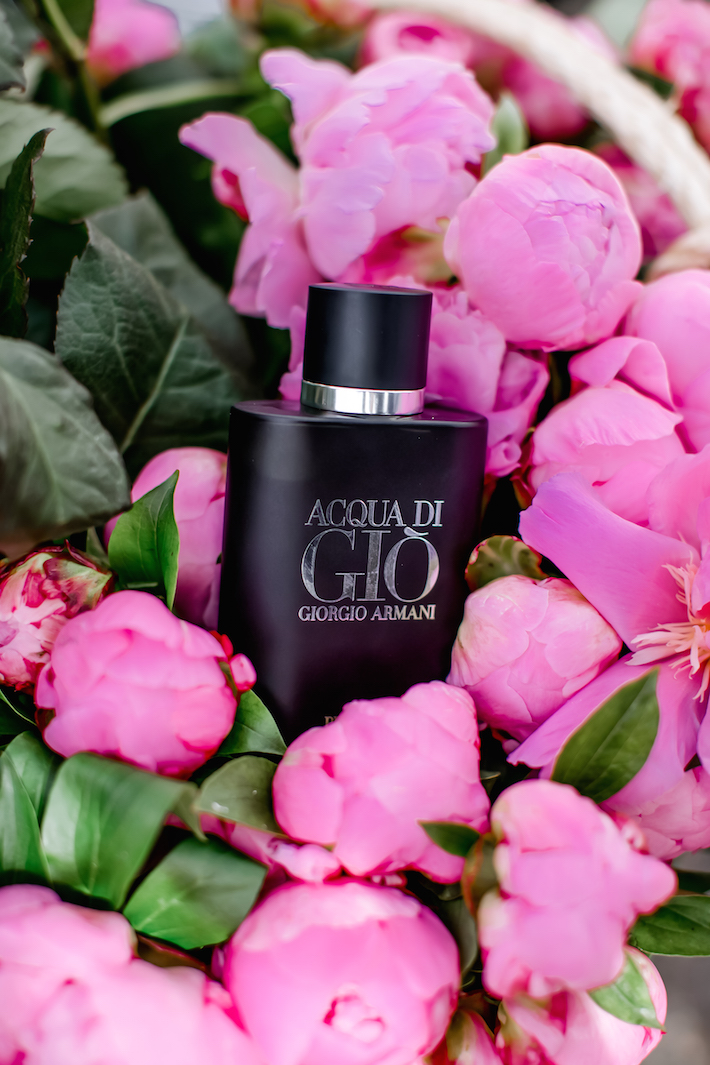 Maxi Dress | Wedges | Sunglasses | Basket | Troy's Sunglasses | Armani Cologne |
Happy Wednesday! This week is already flying by, we're half way done this short week. I hope you all had a lovely Easter weekend, filled with chocolate and love from your family and friends around you.
Because this week is speeding by, I wanted to remind you of the amazing giveaway I'm hosting on my Instagram page, wrapping up my collaboration with Armani Beauty. If you click over to @monikahibbs on Instagram you'll see a photo (below) where you can enter for a chance to win $1500 in Armani beauty products.
There are a few photos from the Armani campaign video that Troy and I were part of.  I just love the way Jamie captured them and wanted to share them with you. It was definitely a mix  of manly and feminine, with the scent of our all time favourite men's cologne- Acqua Di Gio. Troy of course had the idea and bringing in an "old school" style Harley Davidson and I naturally wanted flowers, lots of flowers. I'm pleasantly surprised how it all came together. Thank you to everyone who was involved!
Photos: Jamie Lauren Photography
Video (See on Instagram): The Foundry Visuals
Makeup: Eva Terez Beauty
Harley Davidson Bike: Barnes Harley Davidson Langley
Flowers: The Flower Factory
Click over to @monikahibbs, find this photo and share for a chance to win $1500 from Armani Beauty! Enter by sharing the photo & tag #PerfumoCanada + @monikahibbs! Winner will be chosen this Friday.