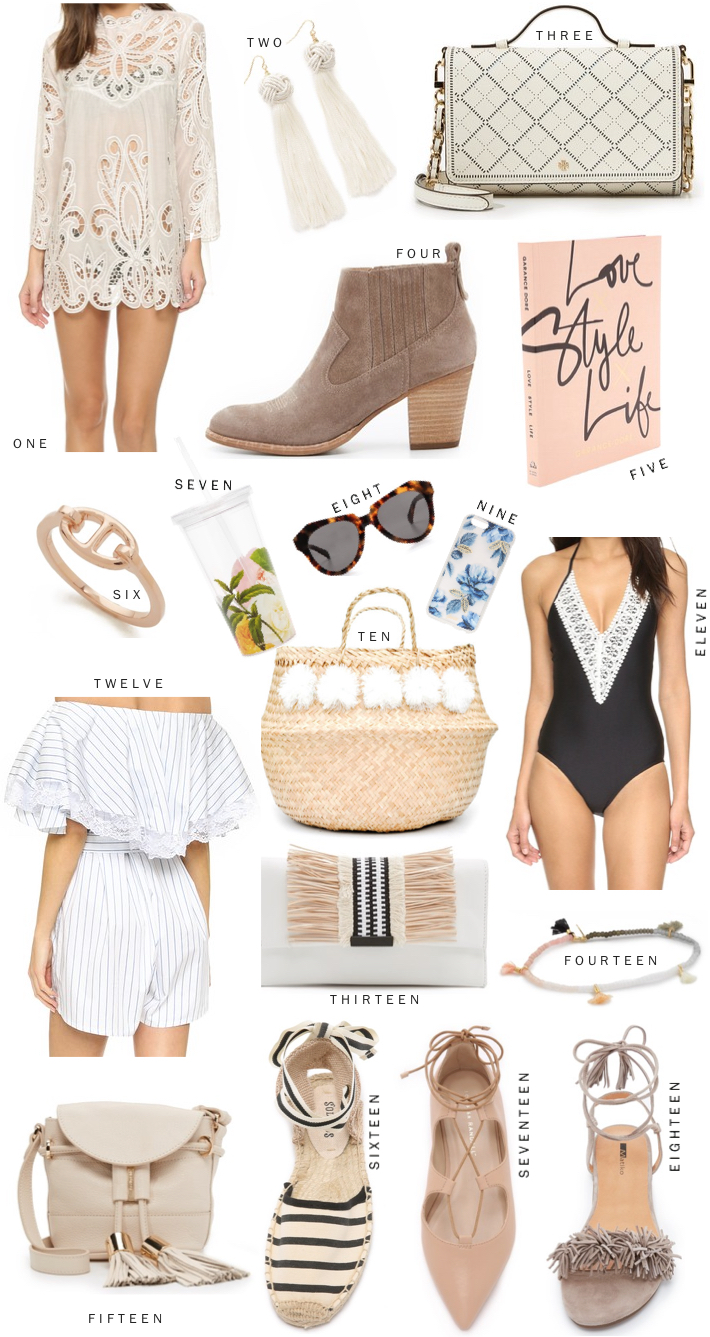 | 1 | 2 | 3 | 4 | 5 | 6 | 7 | 8 | 9 | 10 | 11 | 12 | 13 | 14 | 15 | 16 | 17 | 18 |
Well it's March, and I'm finally getting back to the swing of things with having two sweet babies to care for. Lillya has been such an amazing baby, sleeps so well and is oh so very happy. If you follow me on snapchat (monikahibbs) you'll see lots of giggles, smiles and laughs. I can't get enough of her!
I'm excited to get back into regular blogging...so I hope and plan! So make sure to check back more often now for updates and fun new posts! I'll be sharing more and more about our new house too! (If you want more peeks inside have a look at our hashtag over on IG #MHhomebuild or #HIBBSsweethome. 
And I'm so pumped about today's blog post, because it's about one of my favourite sales of the year! Shopbop's Summer sale, with the more you buy the more you save up to 25% off! I'm already gearing up for warmer days and a possible hot vacation too, so I made sure to grab some candles and summer dresses to kick off spring and summer! Hope you can find something you love too, sale ends tomorrow!
-SHOP THE SHOPBOP SALE-