Mother's Day is just around the corner, and what better way to show your appreciation for the amazing moms in your life than with a thoughtful gift? While we may not be able to repay all the love and care they have given us, a little token of appreciation is what we do best!
We have put together a list of fabulous gift ideas to make your mom feel special this Mother's Day. Whether she's into fashion, home decor, or self-care, we've got you covered.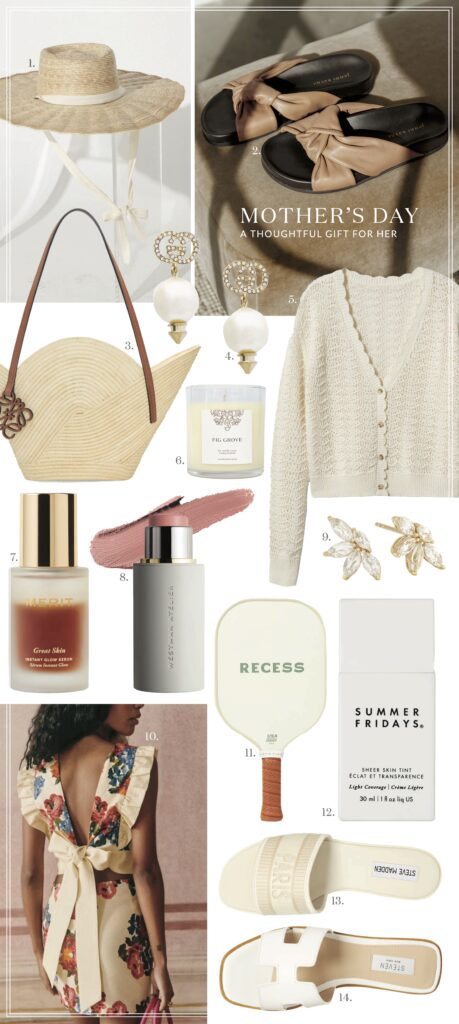 A glamorous summer hat is a perfect gift for any mom who loves to bask in the sun. Not only will it protect her from the harmful rays, but it will also make her look stylish and chic. Pair it with a beautiful summer tote, and she's all set for a day out in the sun.
Jewelry is always a popular choice for Mother's Day. Whether it's a simple necklace or a pair of elegant earrings, it's a timeless gift that your mom will cherish forever. Consider adding a personal touch by selecting something that matches her personality or style.
A simple candle can also make for a thoughtful gift. After all, who doesn't love a beautifully scented candle? It's a perfect way to help your mom relax and unwind after a long day.
At MH, we believe that every day should be Mother's Day. Moms are the backbone of our families, and they deserve all the love and appreciation in the world. So, whether you choose to give a gift or just spend quality time with your mom, make sure to show her how much you care.
| 1 | 2 | 3 | 4 | 5 | 6 | 7 | 8 | 9 | 10 | 11 | 12 | 13 | 14 |
More Pieces below!
Shop The Post