Summer Recipes You'll Want to Try!
The heat has definitely hit so we thought we it would be the perfect time to dive into the MH archives. We've picked out some of our favourite past summer recipes that you can whip up in the upcoming months! Everthing from lemonade to a fresh salad, and of course yum frozen treats. We hope these inspire you for the upcoming months perfect for an afternoon in the sunshine with friends and family!
The Prettiest Overnight Oats
Anything that doesn't require you to slave over the stove too much in the summer is key so why not start your morning off in the right way with these oh so easy and lovely overnight oats.
Fresh Basil Lemonade 
Simple to prepare and a twist on the classic with the addition of basil, perfect for sipping on outside in the warm summer sun. It is one of our summer staples when it comes to drinks. 
Market Salad with Lemon Basil Dressing
We shared this a couple of weeks ago and it is the perfect salad for you to have in your repertoire this summer. You will be able to use up all those goodies from your local farmers market. The Lemon basil dressing will be your new favourite. 

Fresh Pineapple Sorbet 
If you love dole whip then you will loooove this recipe! All you need for this easy frozen treat is fresh pineapple, coconut milk, and agave syrup plus a little time in the freezer. Serve in small cups or even cones on a hot summer day with a fresh wedge of pineapple.
Grapefruit Margarita with Jalapeno 
If you're having some friends over in the evening make up a batch of these refreshing margaritas, the twist is the touch of heat from the jalapeños. Grapefruit and jalapeños are really the perfect match. 
Frozen Lemon Meringue Bars 
Creamy and full of citrus these are the ultimate summer's treat! Dipped in meringue and then lightly torched these are a show stopper (did we mention there dairy free!) And the kids love it too. 
Roasted Strawberry Almond Milk
Berry picking season has already started and what better way to highlight strawberries this season than with this creamy and perfectly sweet strawberry almond milk. 
Grapefruit & Peach Cream Popsicles 
These popsicles are not only beautiful to bring out to your guests in a large tub at your next bbq, but they are also so lovely and bright with citrus and peach flavours.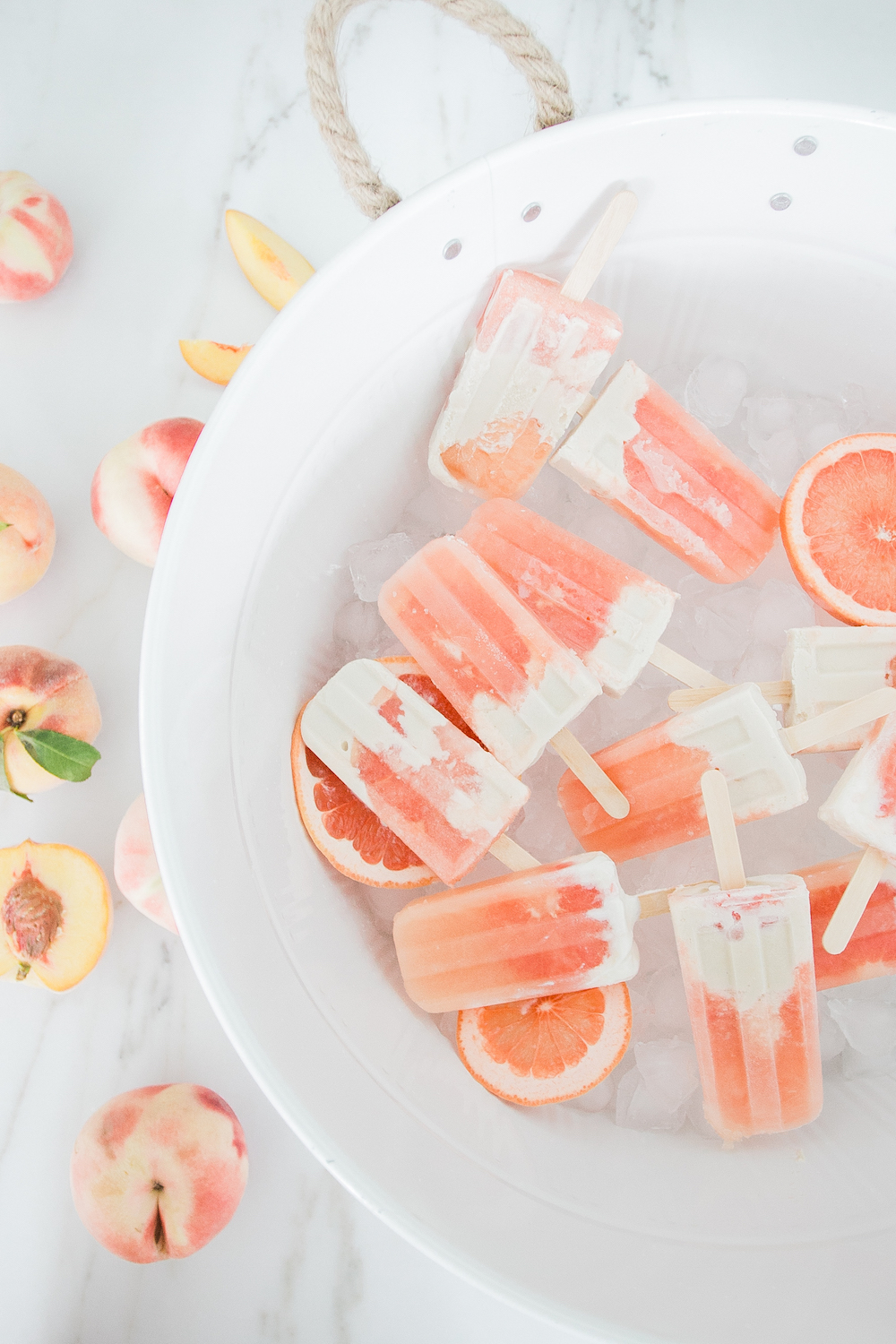 Raspberry Cornmeal Shortcakes 
 Light and airy is how we would describe these shortcakes, the added lemon zest and cornmeal in the batter takes them to the next level, perfect with any summer fruit and some lightly whipped cream to finish. 
Shop The Post