The N Sale Shopping Guide!
It's that time of year again – the Nordstrom Anniversary Sale is back with some of the best items I've seen in a while over the years. As summer gives way to a hint of autumn, there's no better moment to update your wardrobe or indulge in those pieces you've been eyeing over the last little while.
Shoe lovers, you're in for a treat, there are so many great options to choose from. I love the scalloped detailing on the popular high top Converse sneakers, adding a touch of elegance to a classic favourite. If you're a fan of timeless comfort, the classic Birkenstock sandals with an added oversized buckle will surely elevate any casual summer look. Just two pairs that I've added to my cart, but perhaps a boot will have to be added to the mix.
However, this sale isn't just limited to shoes – each category is filled with options, home to kid's essentials. For those who appreciate designer scents and cozy ambiance, the selection of designer candles will undoubtedly bring joy to your home. And if you're in the market for a chic update to your accessories, don't miss the wide array of sunglasses that are on trend to complete your summer look.
Now, let's talk about the essentials we can't resist adding to our carts! It's that time of year when we prepare our little ones for back-to-school, and Hunter boots (in all different colors) make the perfect companions for their rainy adventures. Durable, stylish, and sure to keep their feet dry, these boots have become a yearly favorite for my kids.
As for me, I can't resist treating myself to a new set of cozy pajamas. I already love and own the pant version of this set, and the shorts version promises to be just as good for relaxing on warm evenings and lazy weekends.
Don't miss out from chic designer pieces to high-quality essentials, you'll discover everything you need to refresh your style and elevate your home. Happy shopping!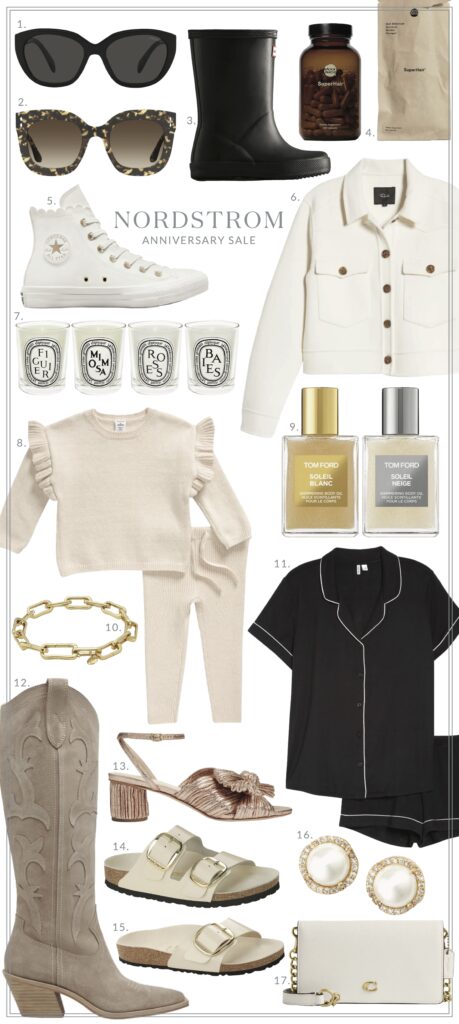 | 1 | 2 | 3 | 4 | 5 | 6 | 7 | 8 | 9 | 10 | 11 | 12 | 13 | 14 | 15 | 16 | 17 |