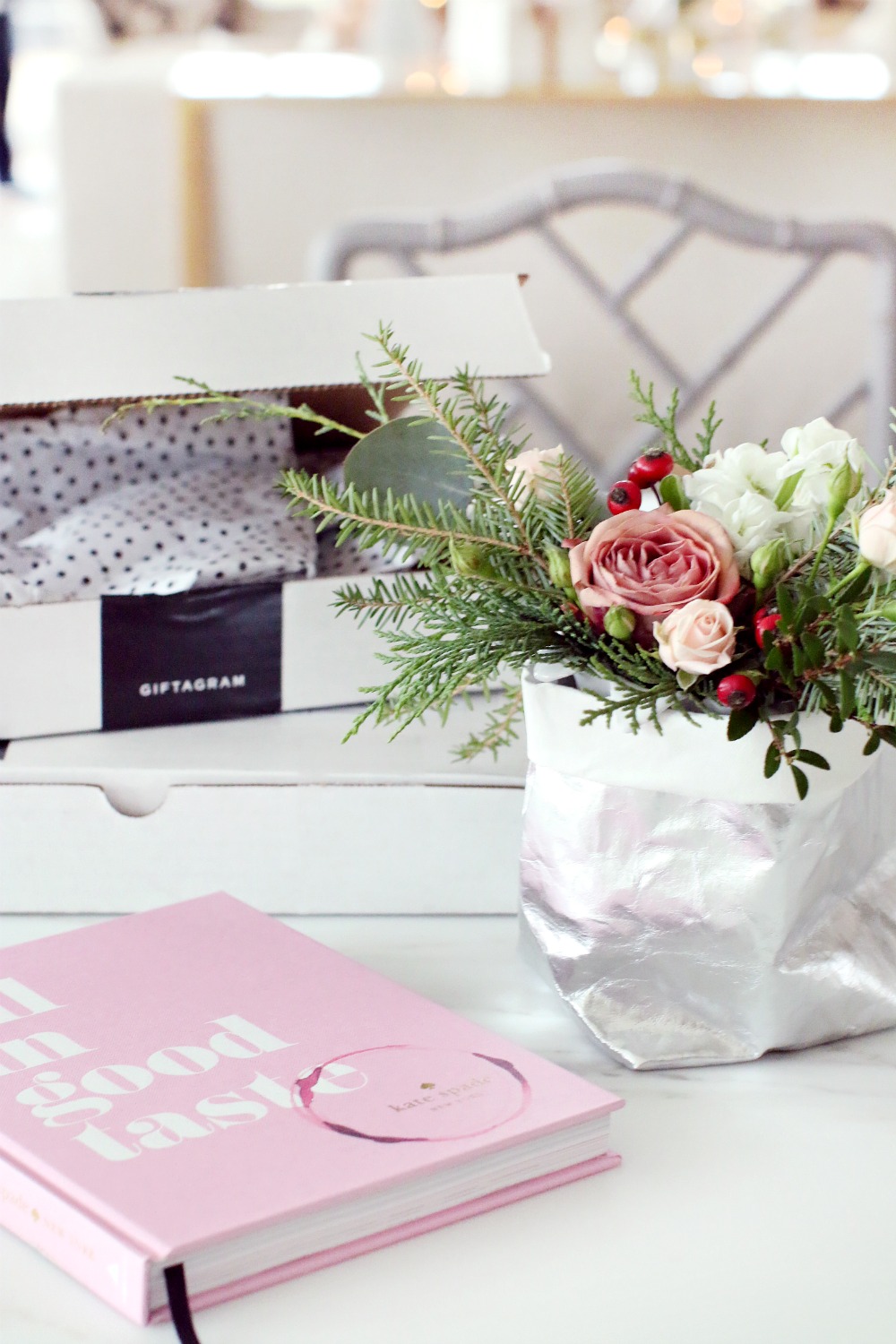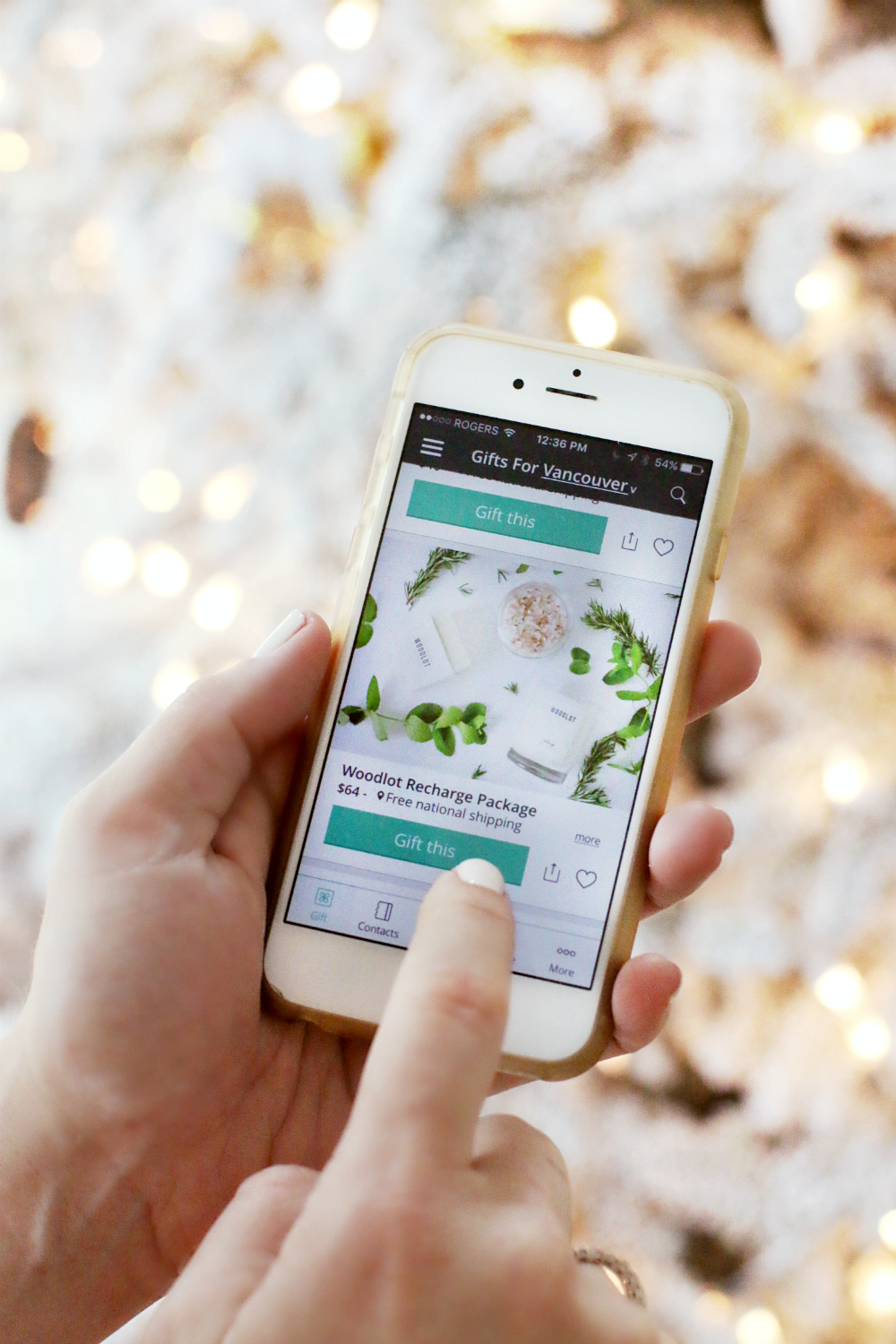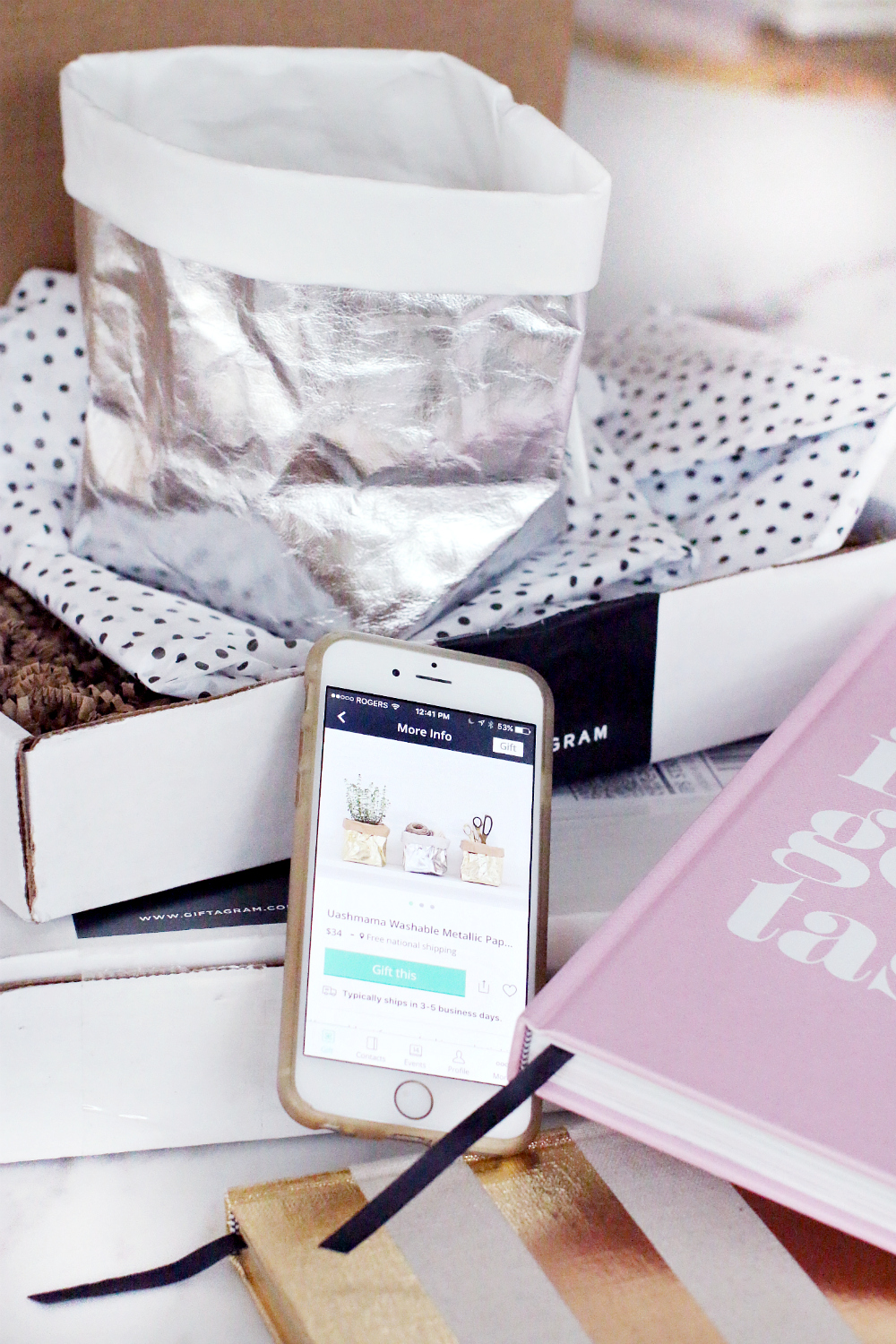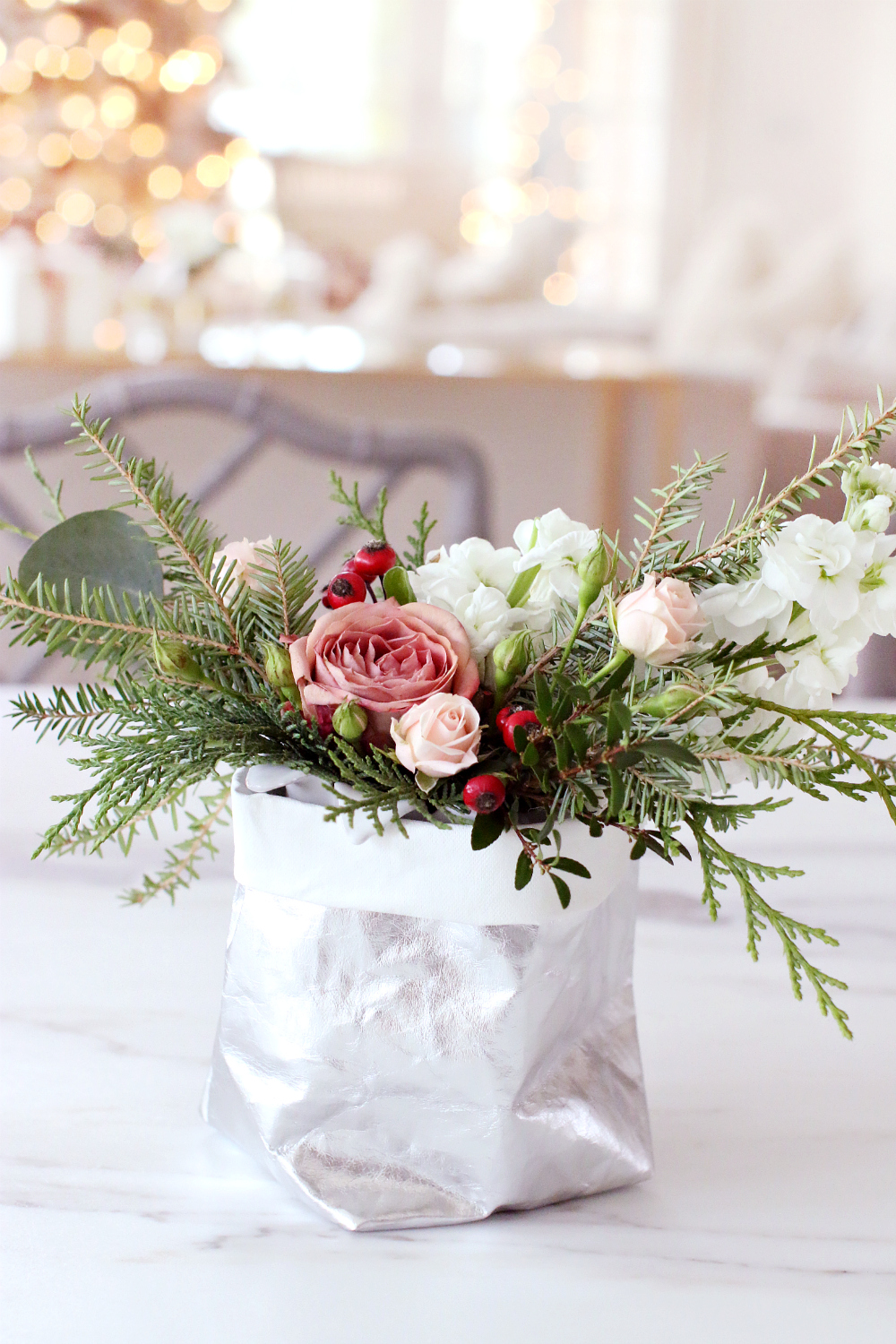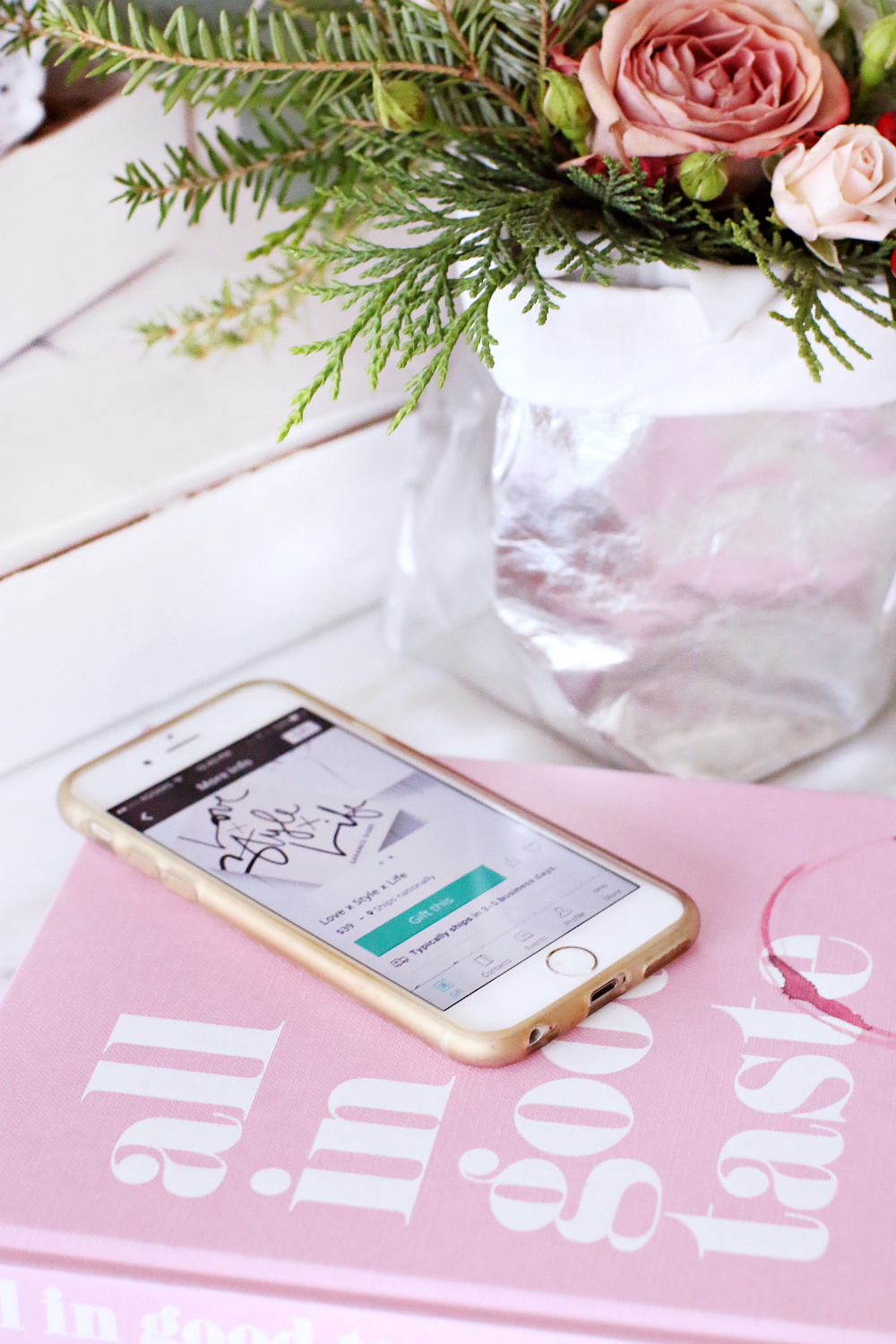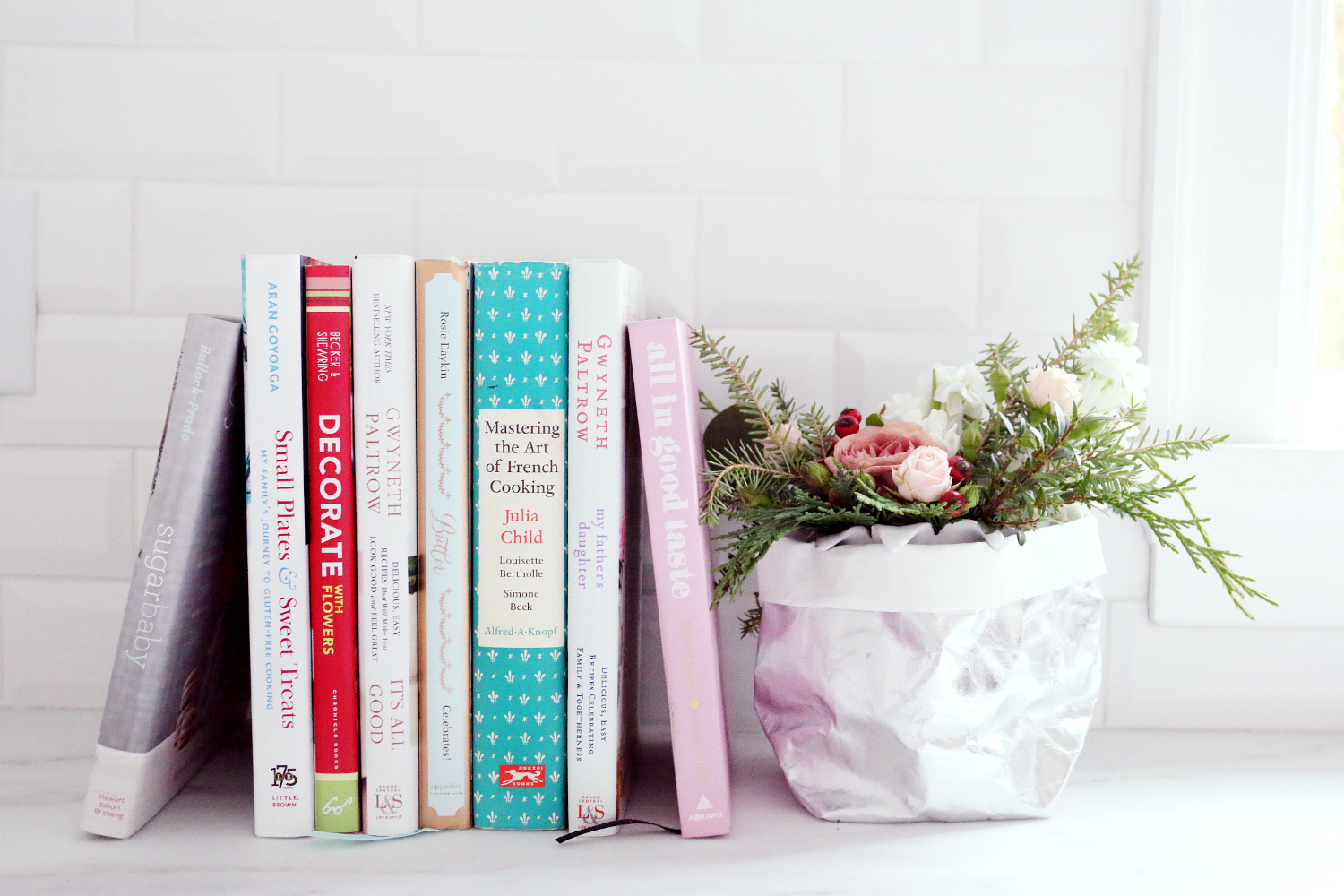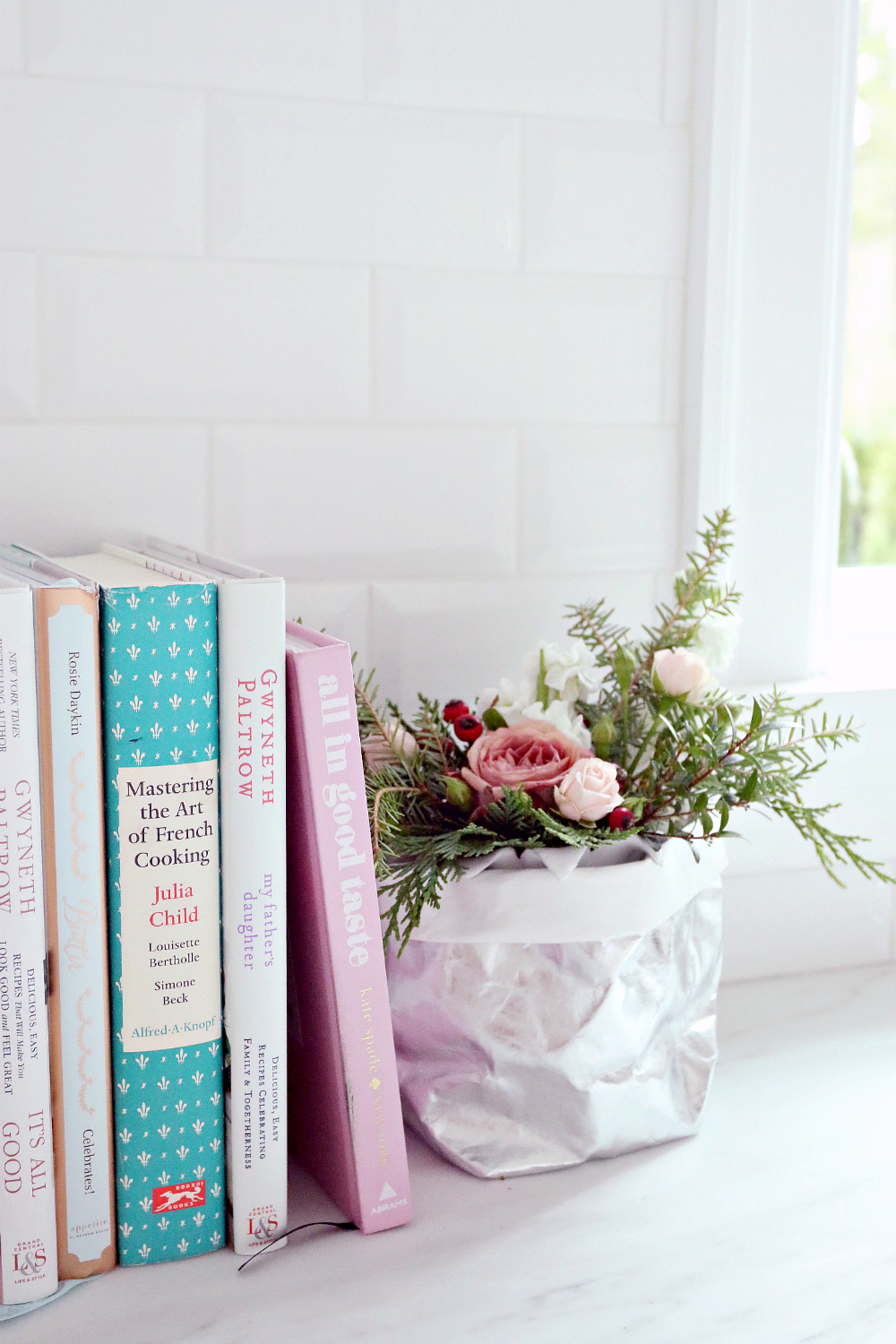 At this point I'm assuming you are all fully in Christmas shopping mode! This year I've been trying to avoid the malls, there is just so much going on around here with moving into our new house and getting ready for baby girl's arrival! I'm excited to share a new shopping, well actually gifting App that I've been using this holiday season! Have you heard of Giftagram?? Now, let start off by saying that to get me to download a new App on my already full iPhone, takes some good convincing!
I'm happy to tell you that this one is a good one! A super easy App that will make your gift giving easy, not only during this festive time of year, but all year round! It will remind you of upcoming birthdays or special occasions. Simply brows the gift options of "Best Sellers", "For Her", "For Him", "Sweet Tooth", "Tech & Gadgets", "Home", "Babies & Kids", "Gourmet", "Flowers"… and much much more! Choose which gift you would like to send, link your contact list from your phone and Giftagram will send a direct text message with a private/original message from yourself. Your recipient will fill in their prefered mailing address, and off it goes! A quick delivery of 3-5 days right to their front door. How fabulous is that? I can send a gift in less then 5 minutes, track it's status and follow up with my recipient! It's amazing! Send gifts across Canada and major cities in the USA.  Life changing! (Especially for those last minute gifts, or belated birthday gifts!) I love that the App includes popular trending items as well as local gems, handmade items and companies or brands that you might have never heard of before.
I highly recommend trying it out! I promise you'll love it!
Use my Giftagram code: MonikaHibbs, and get $10 towards your first gift.
Download Giftagram from the App Store.
Thank you Giftagram for sponsoring this post, all comments & opinions are my own.