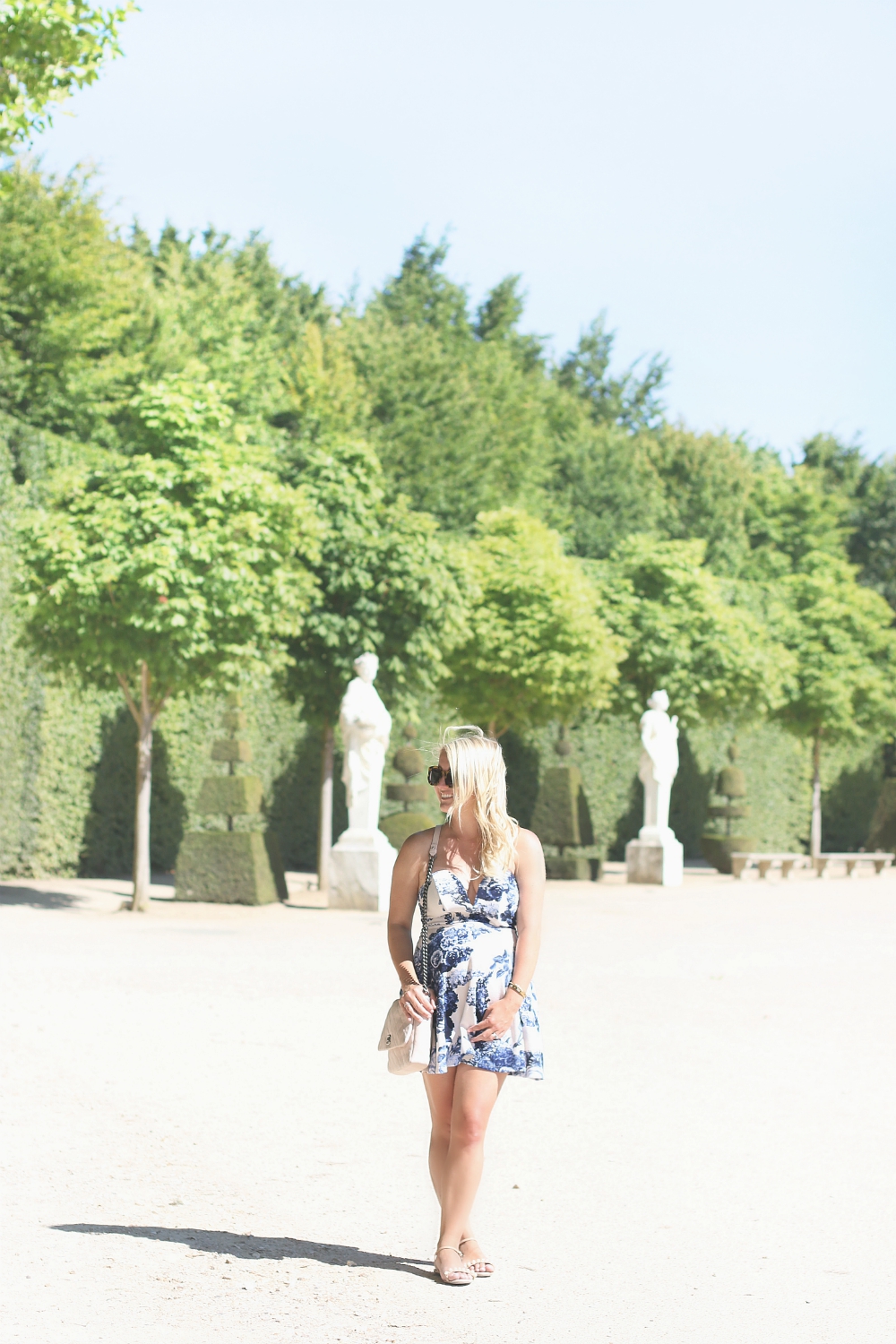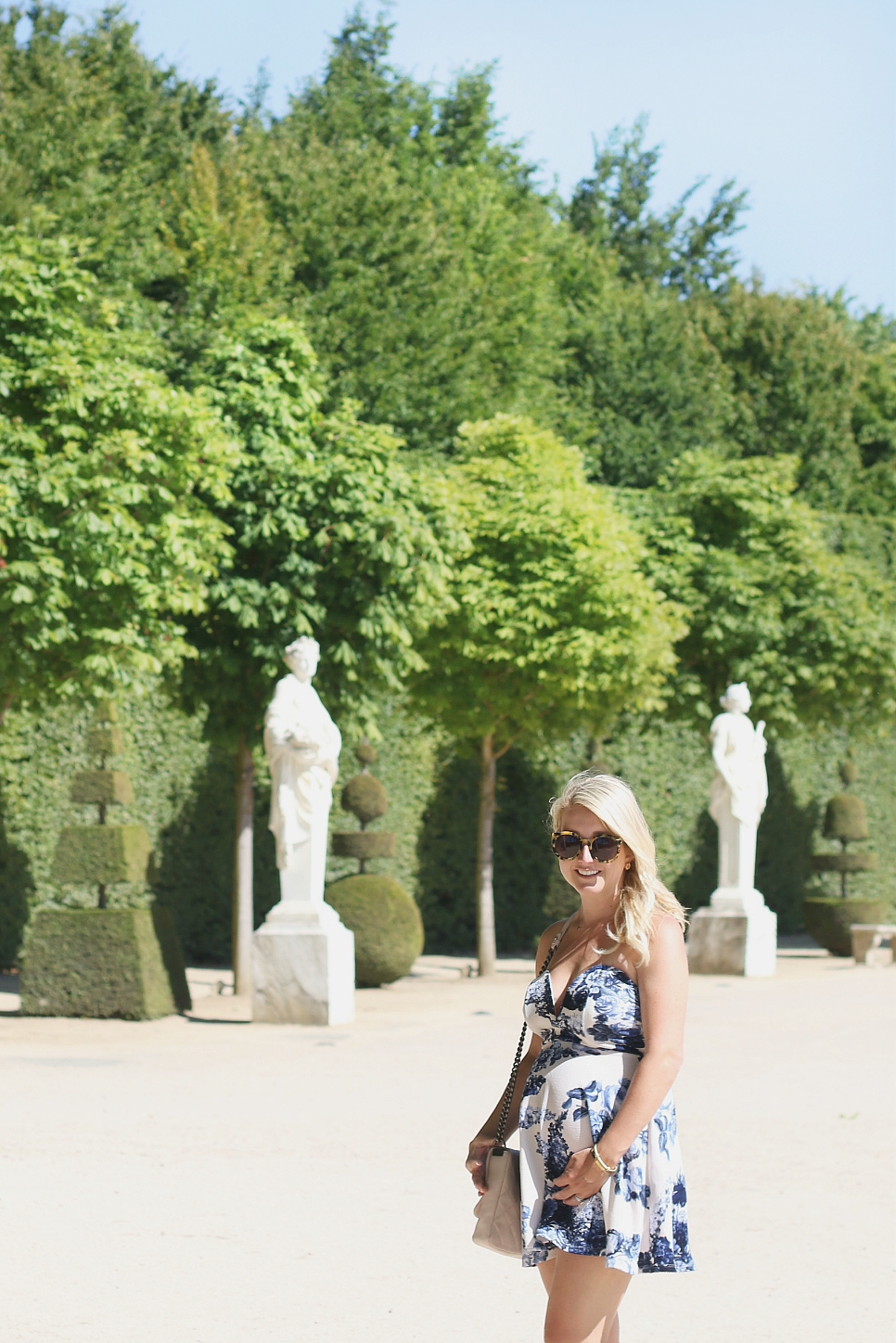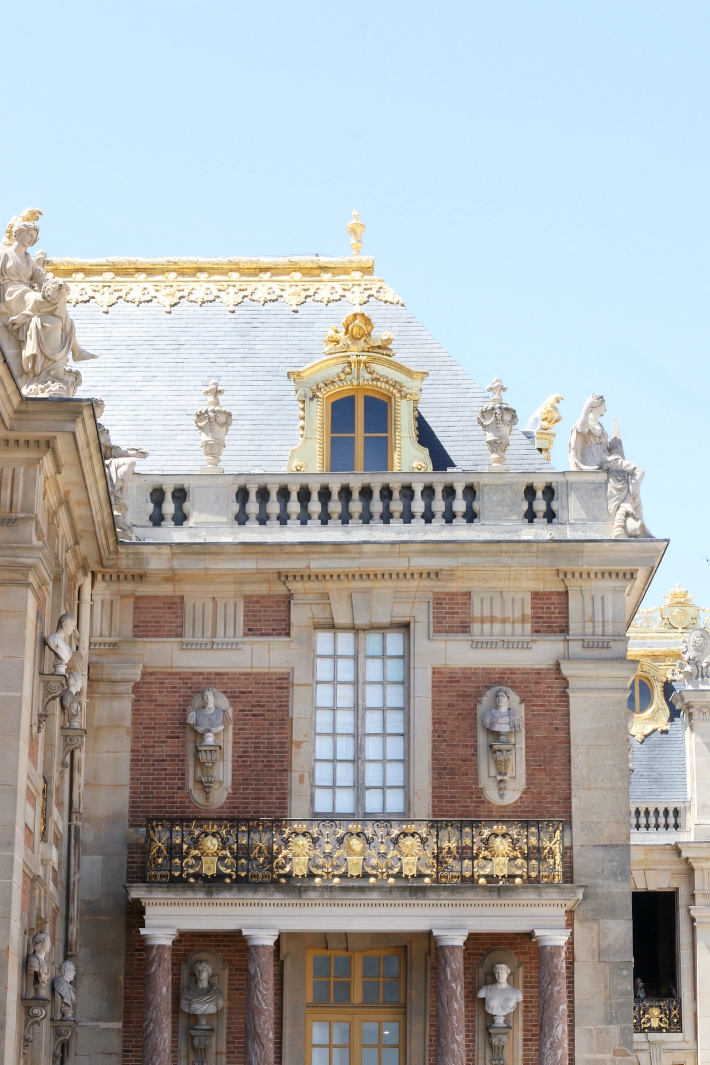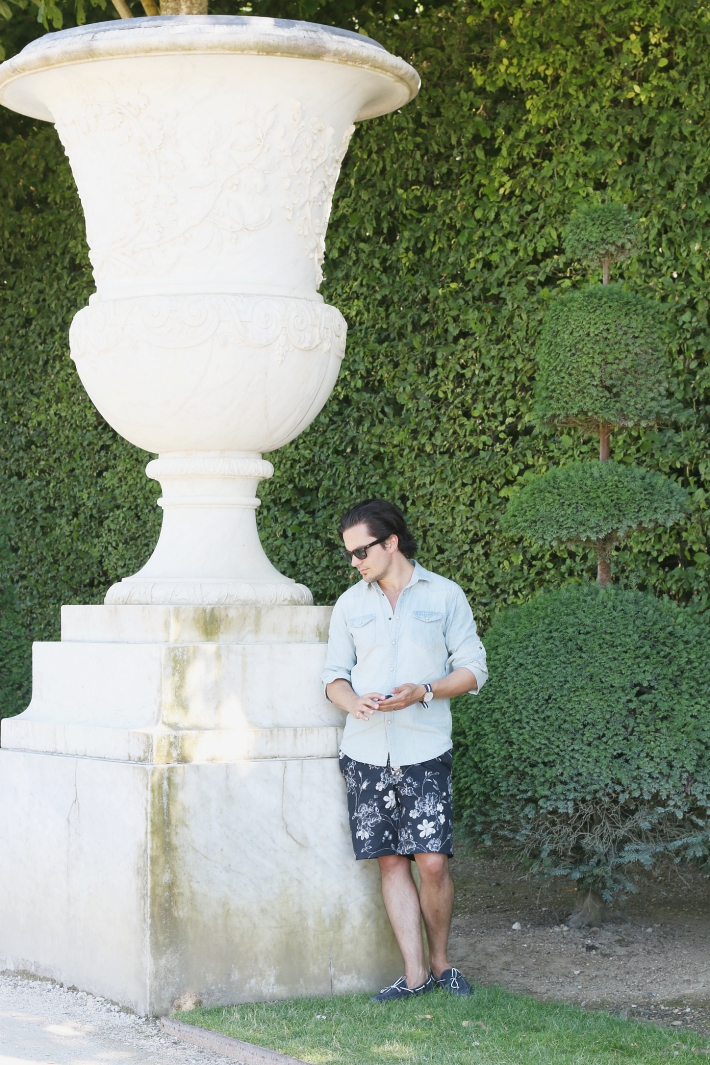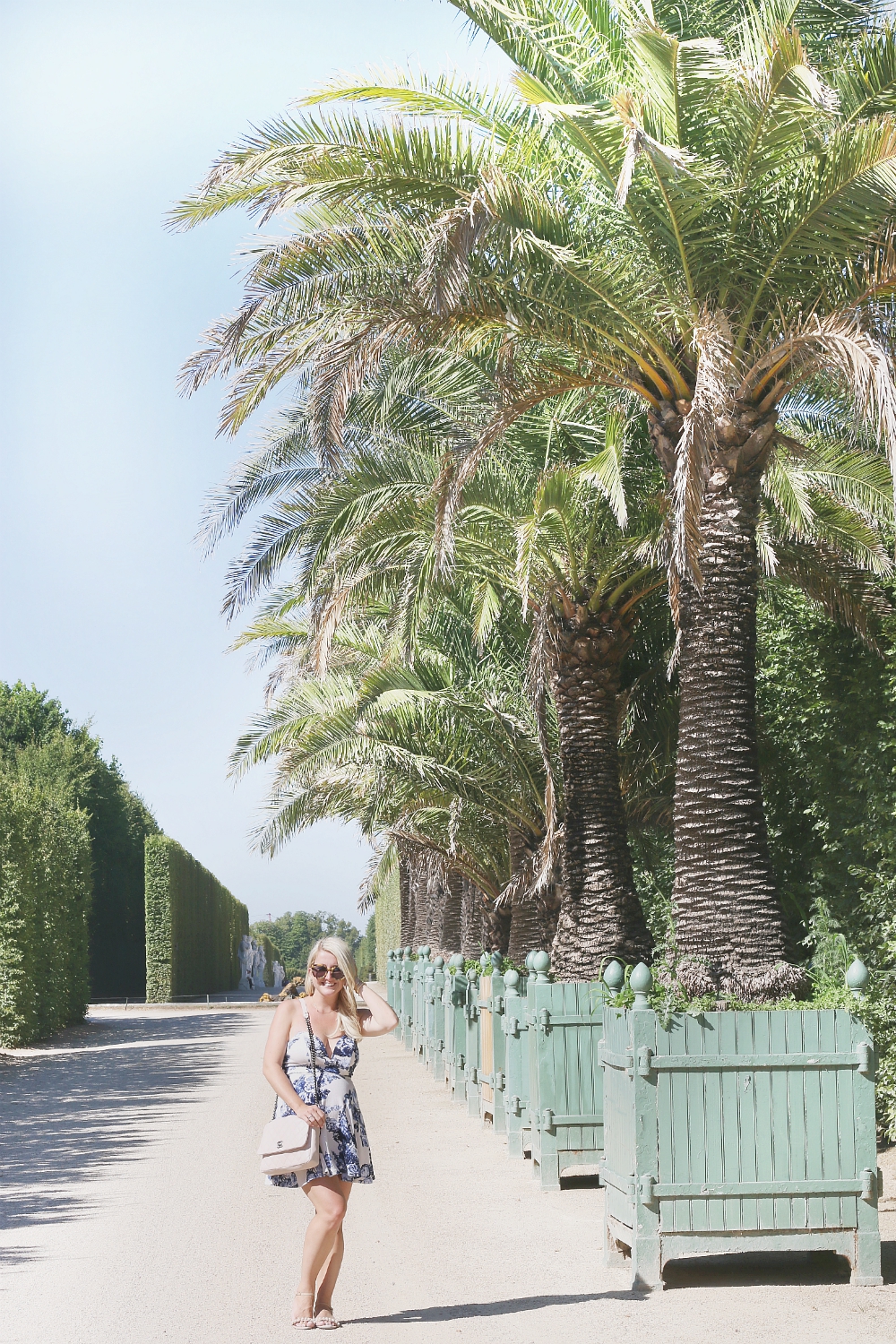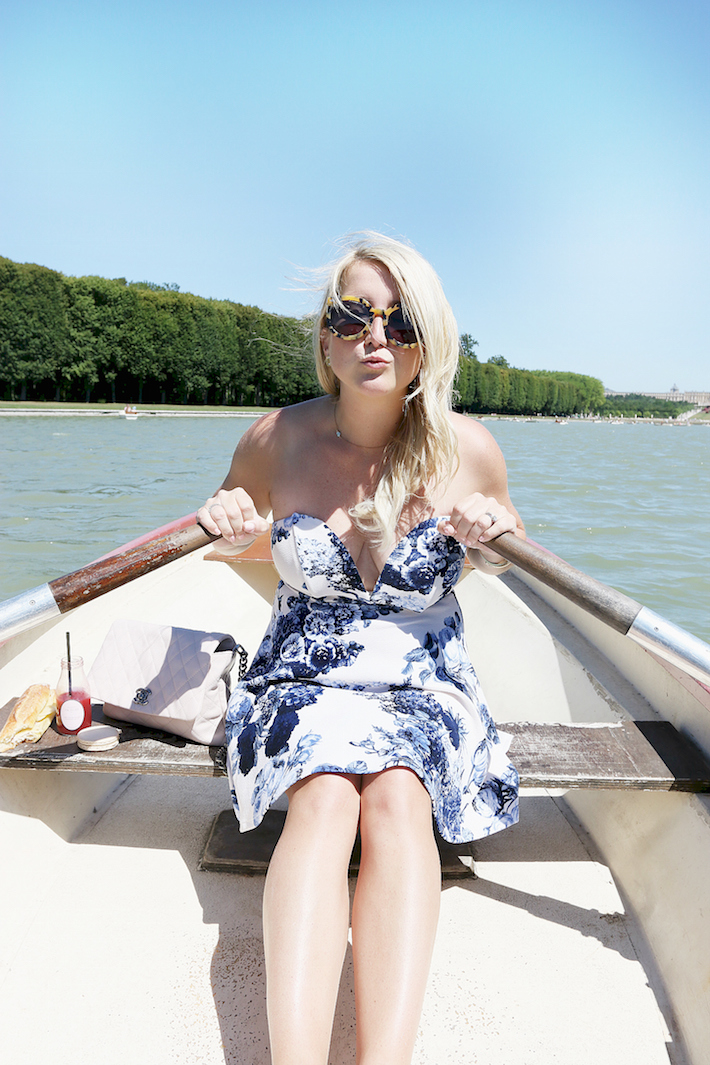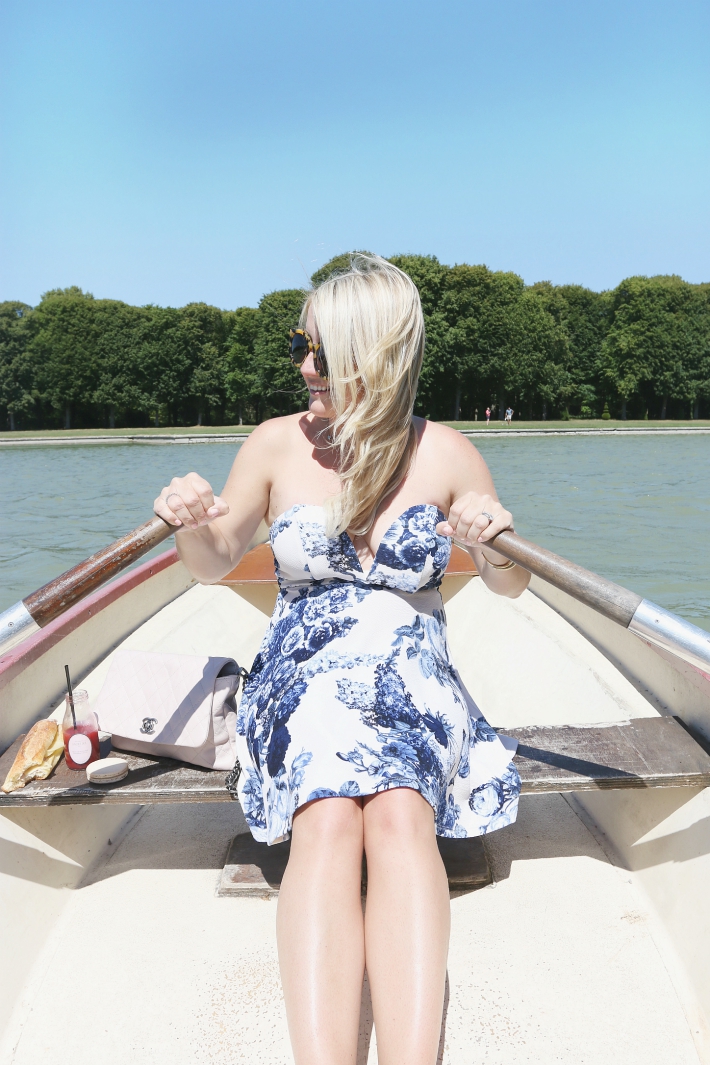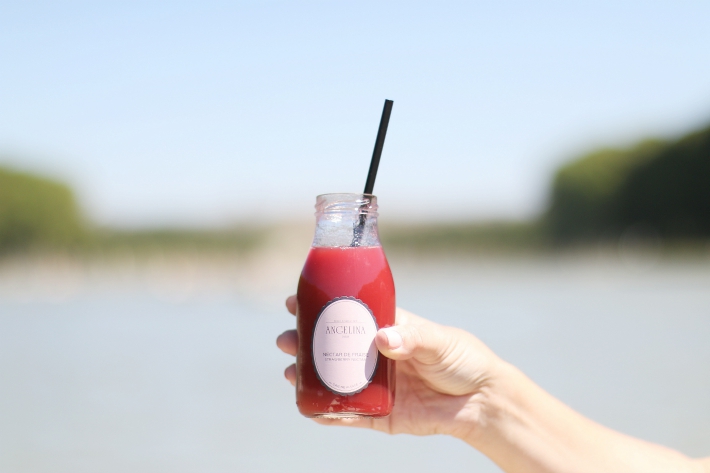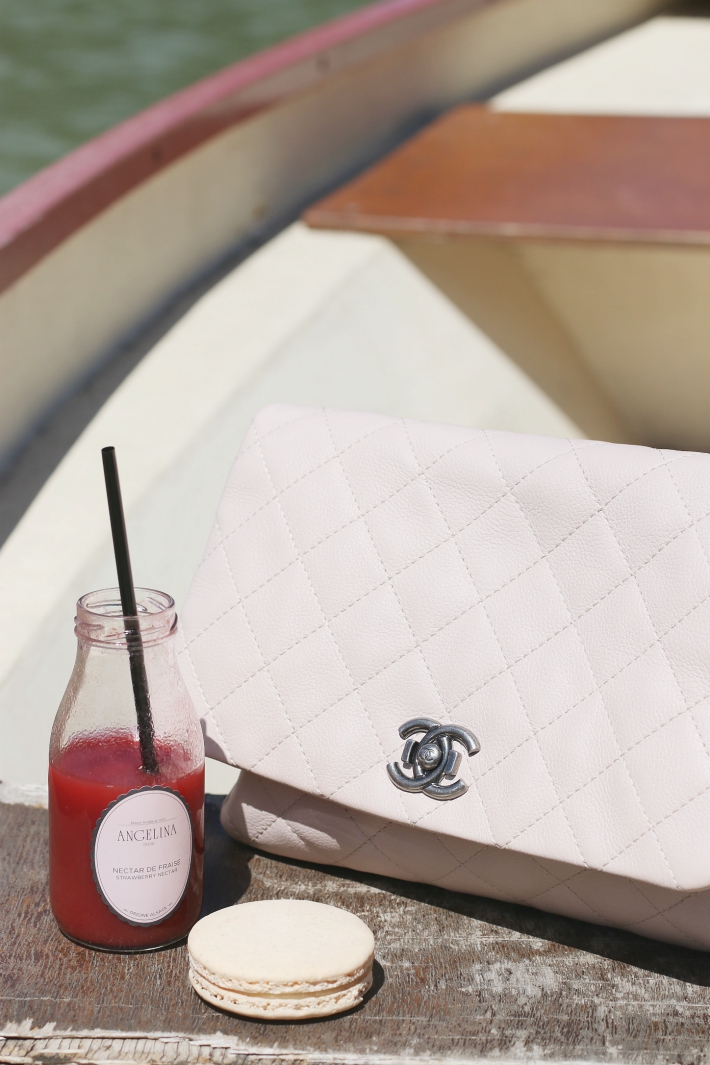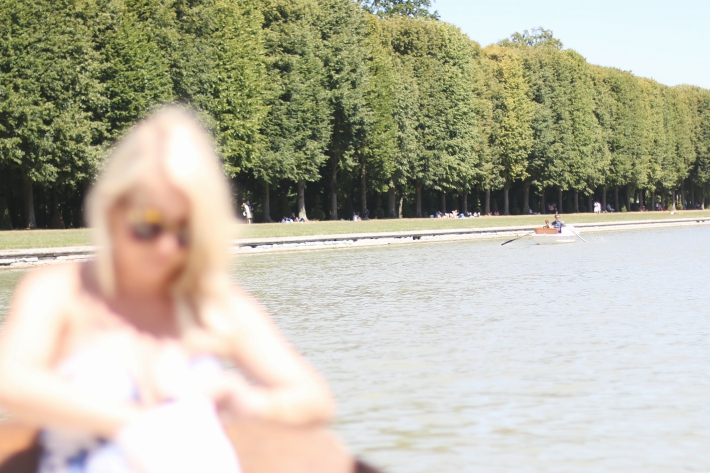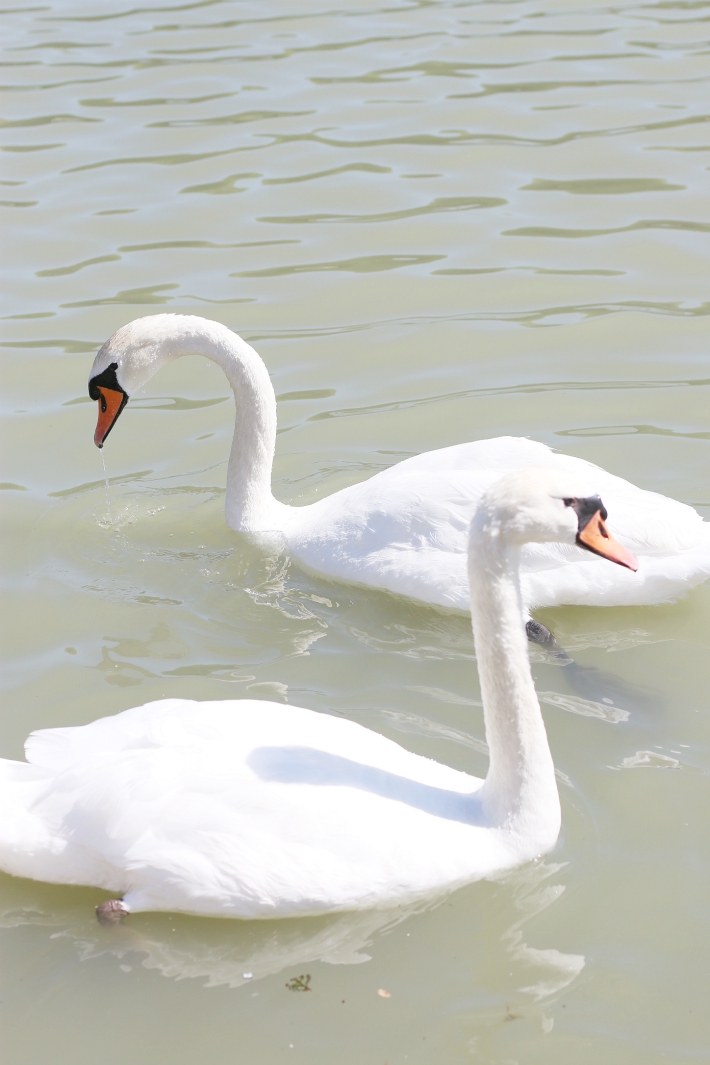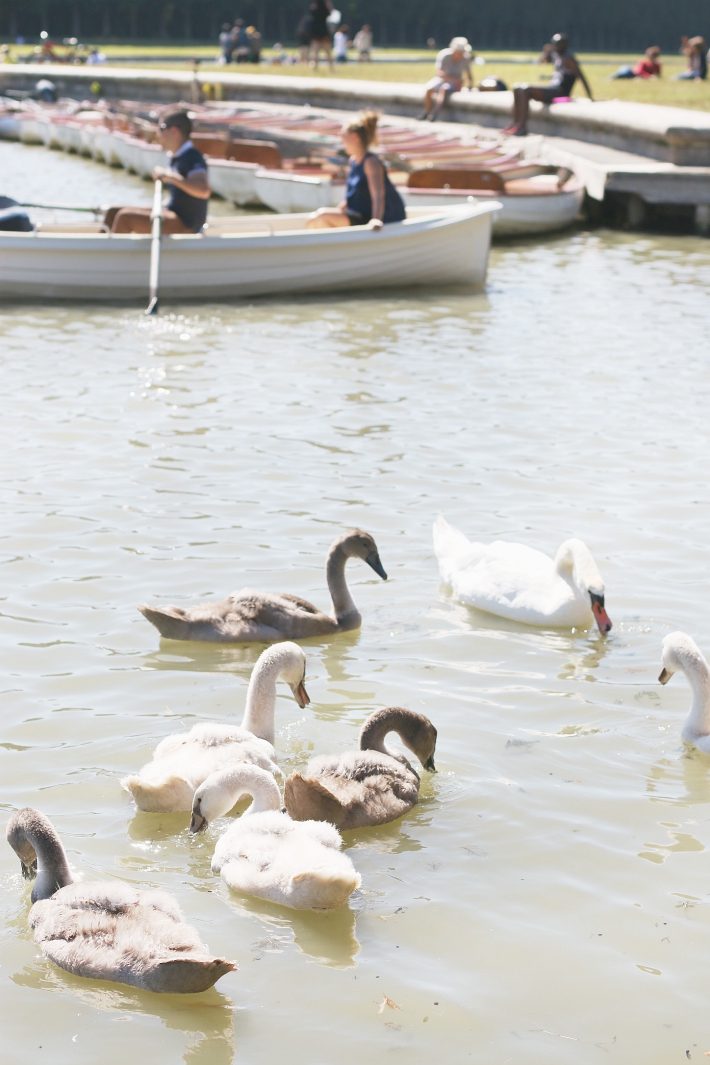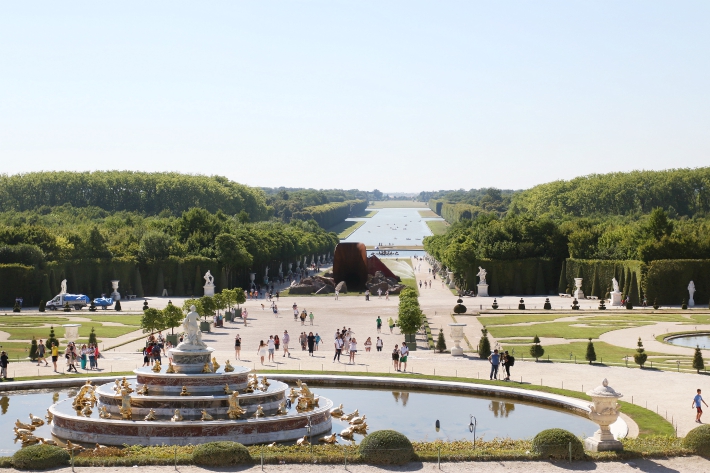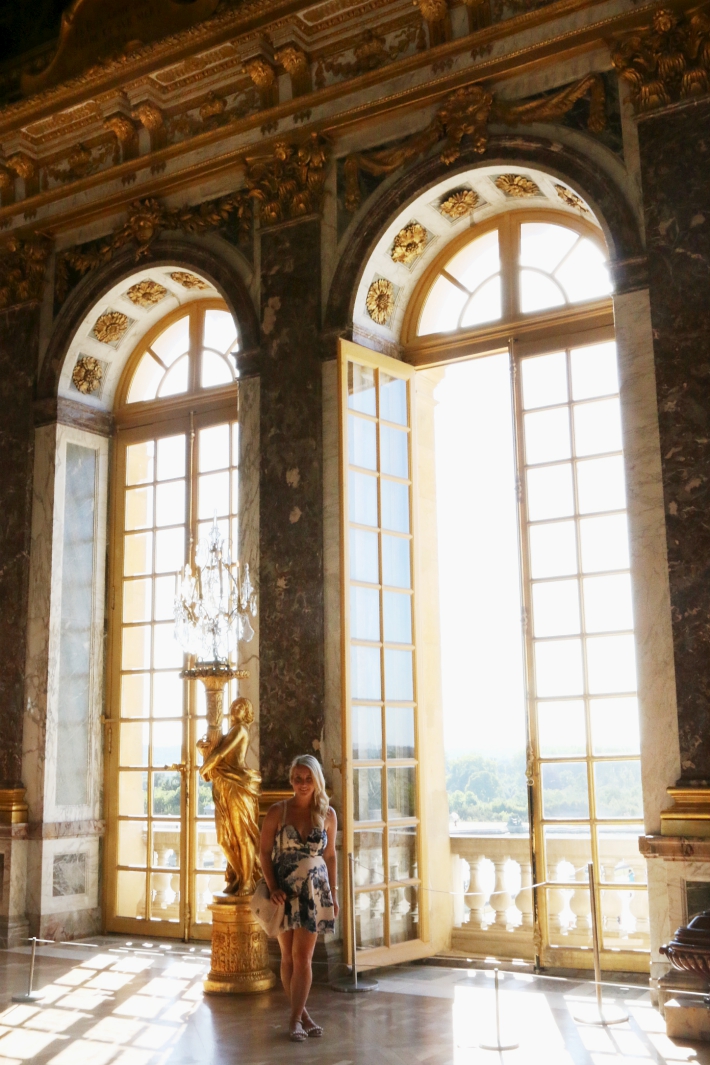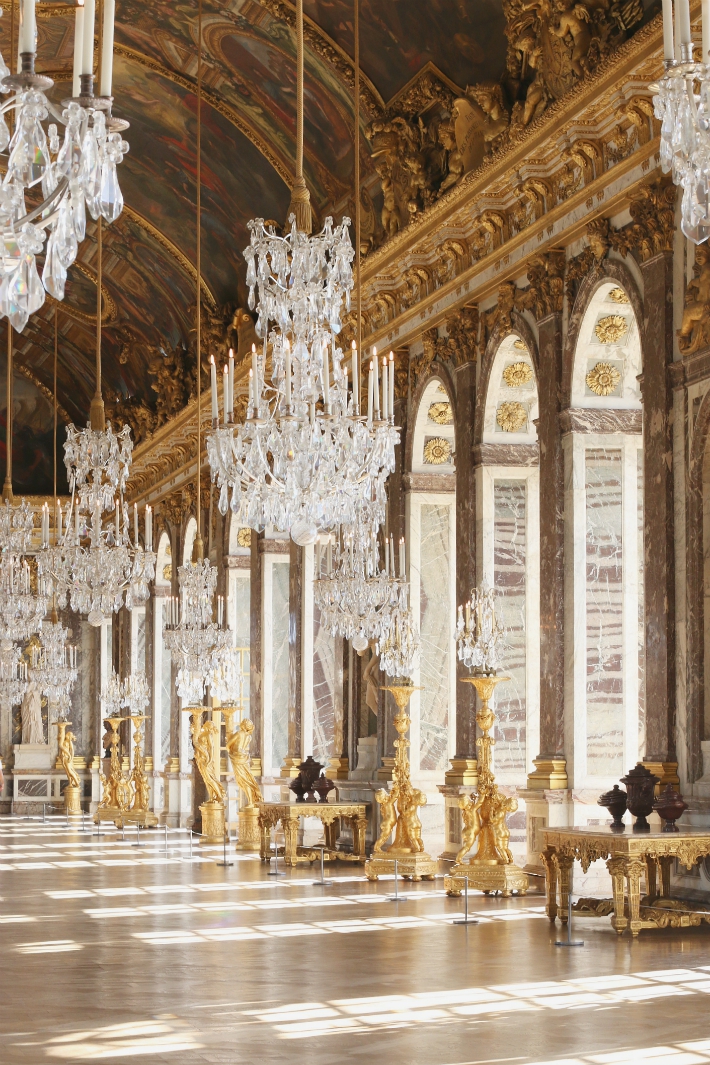 | Dress | Pearl Sandals | Sunglasses | Purse: Similar | Necklace |
If you're in Paris, or planning to visit, you MUST make a day trip to the Palace of  Versailles! The palace was the formal royal residence in 1682 moved from Paris by Louis XIV.  They royal family resided there until 1692, being forced back to Paris at the beginning of the French Revolution. You can read more here.
 I must say the Palace of Versailles is the most gorgeous palace and grounds to see, including the magnificent gardens that just keep going and going! It was my second time at Versailles, and even though the palace itself is breathtaking, a day in the gardens is a whole tour on it's own! We almost spent the entire day outside in the sun, exploring the immaculate grounds. Either just laying on the grass relaxing, to walking till your feet feel like they're going to fall off to rowing a boat on lake, or renting bikes and exploring from one corner to the next. We decided to rent one of the picture perfect row boats and eat our lunch out on the lake. As you could imagine I never wanted to leave. (And the day went by way too fast!) We quickly ran though the palace to get in as much as could, as the palace closed at 5 that afternoon. The hallway of mirrors in iconic to the palace and a must see!
While in Paris, the day trip is about 30 minutes by train straight to the city of Versailles. Not only is the palace the main attraction, but the city it's self is charming with shops and lots of restaurants. A delicious dinner on the patio was a must after a long day.