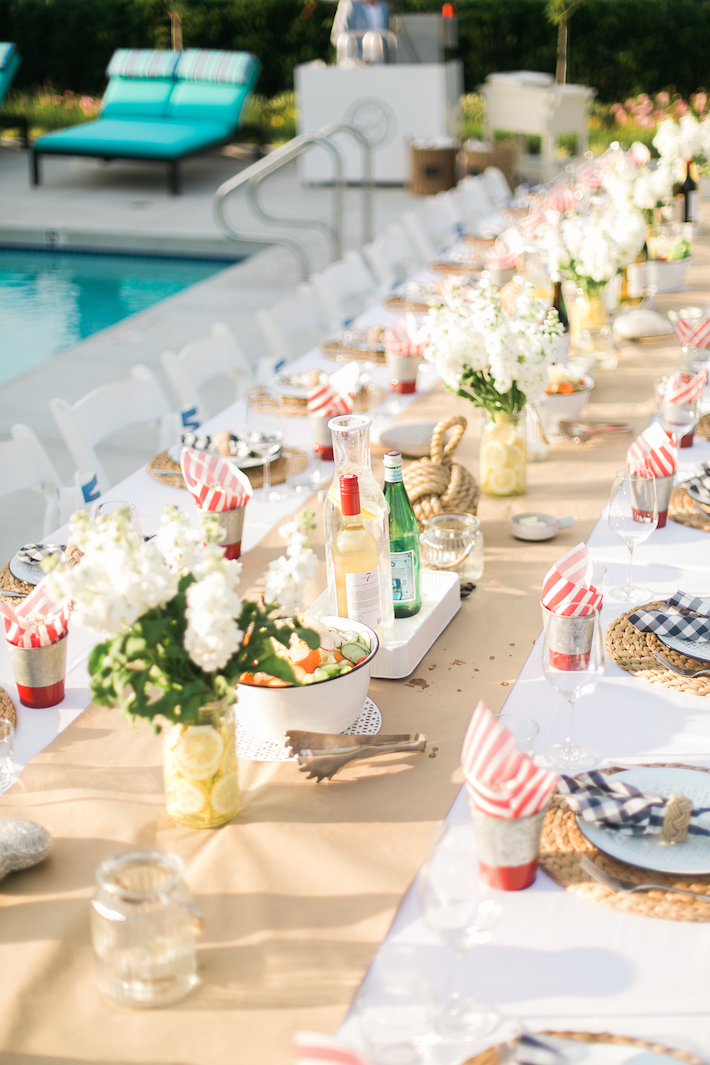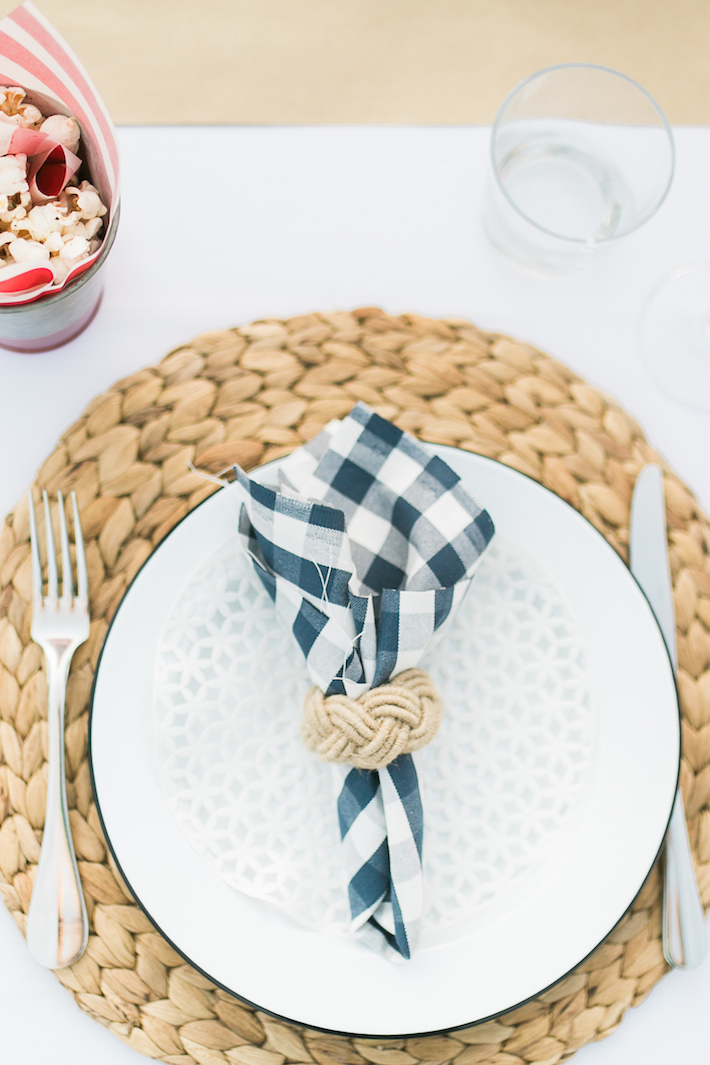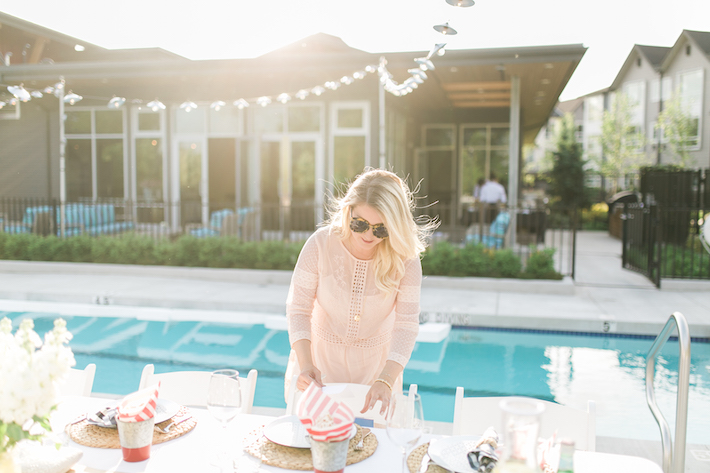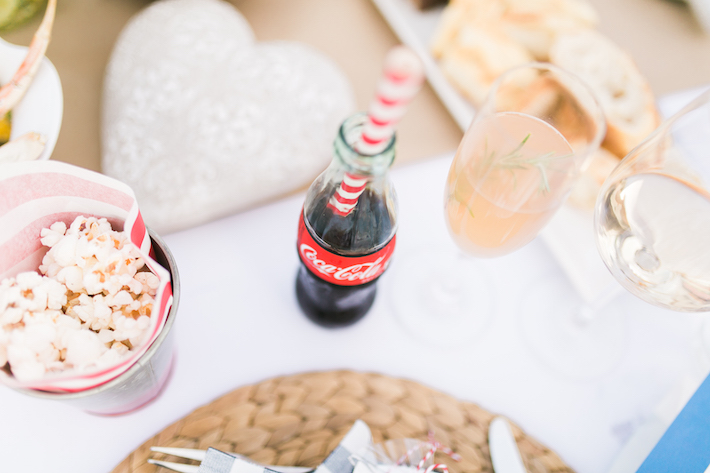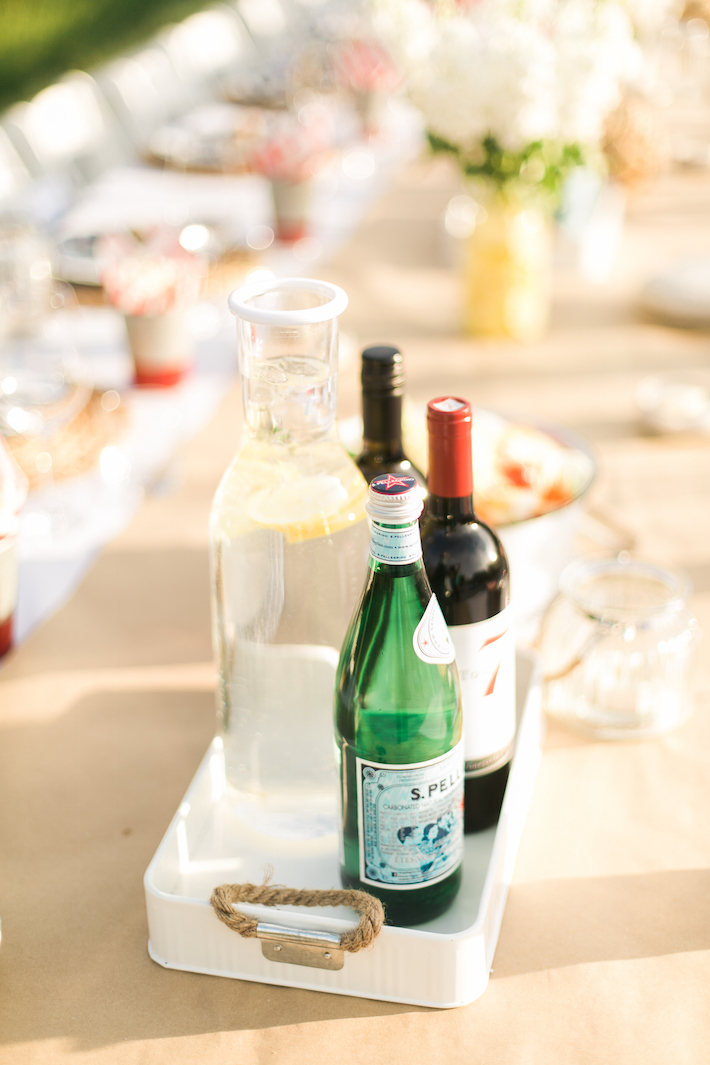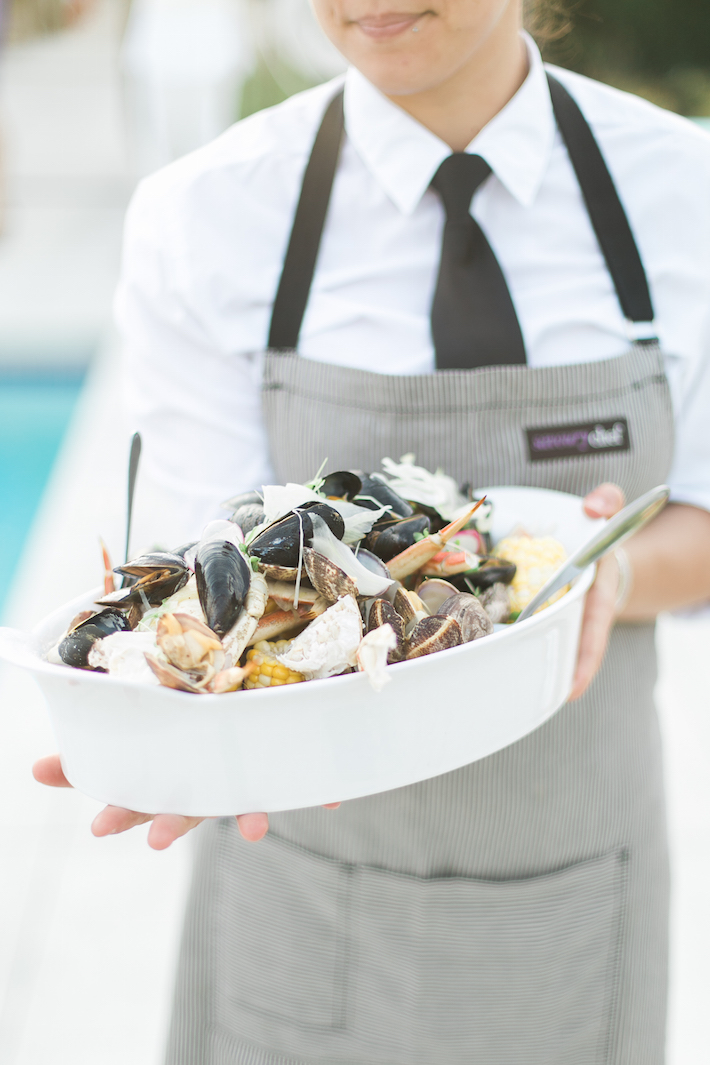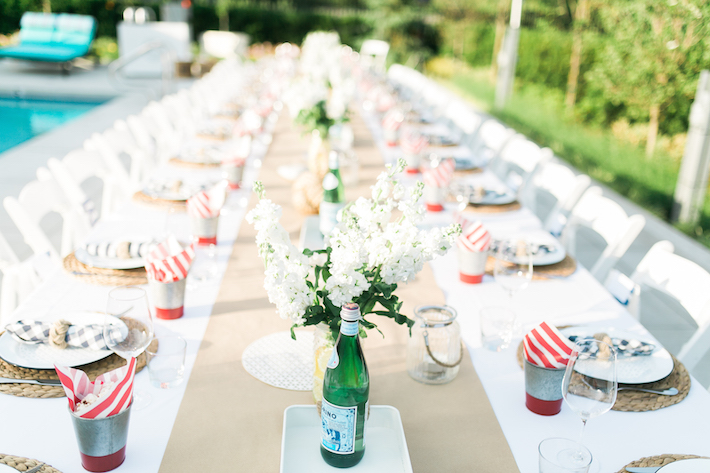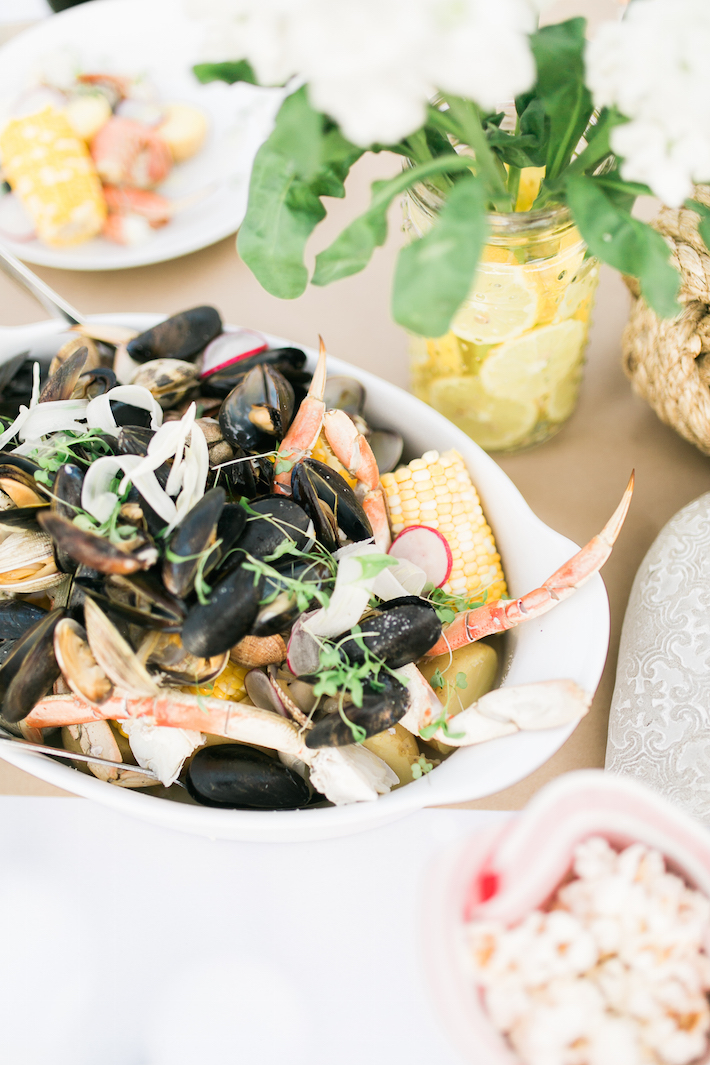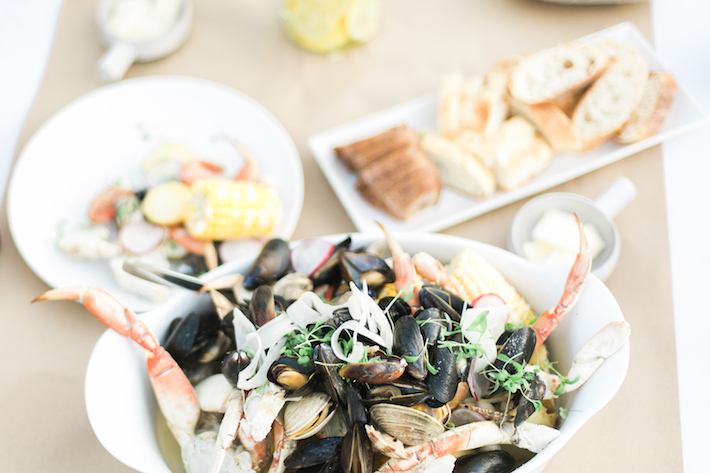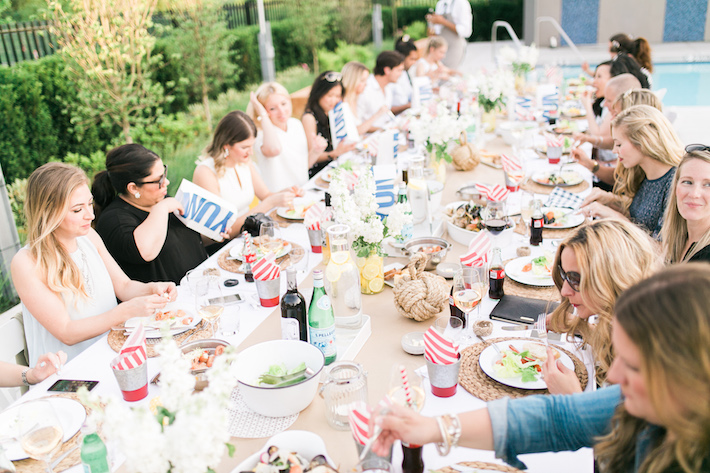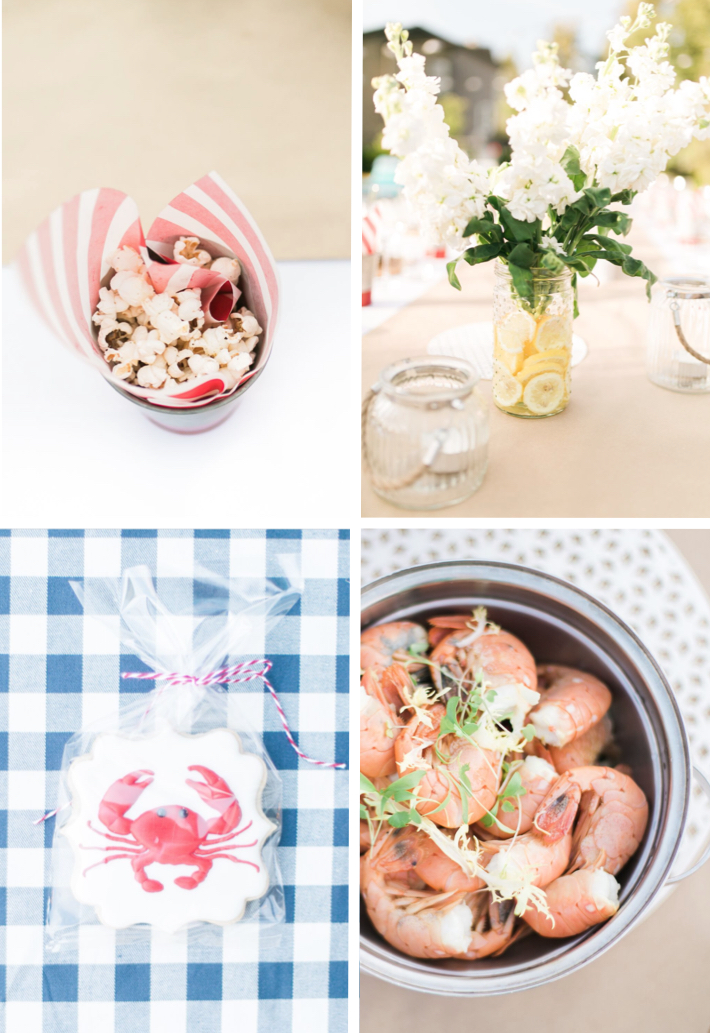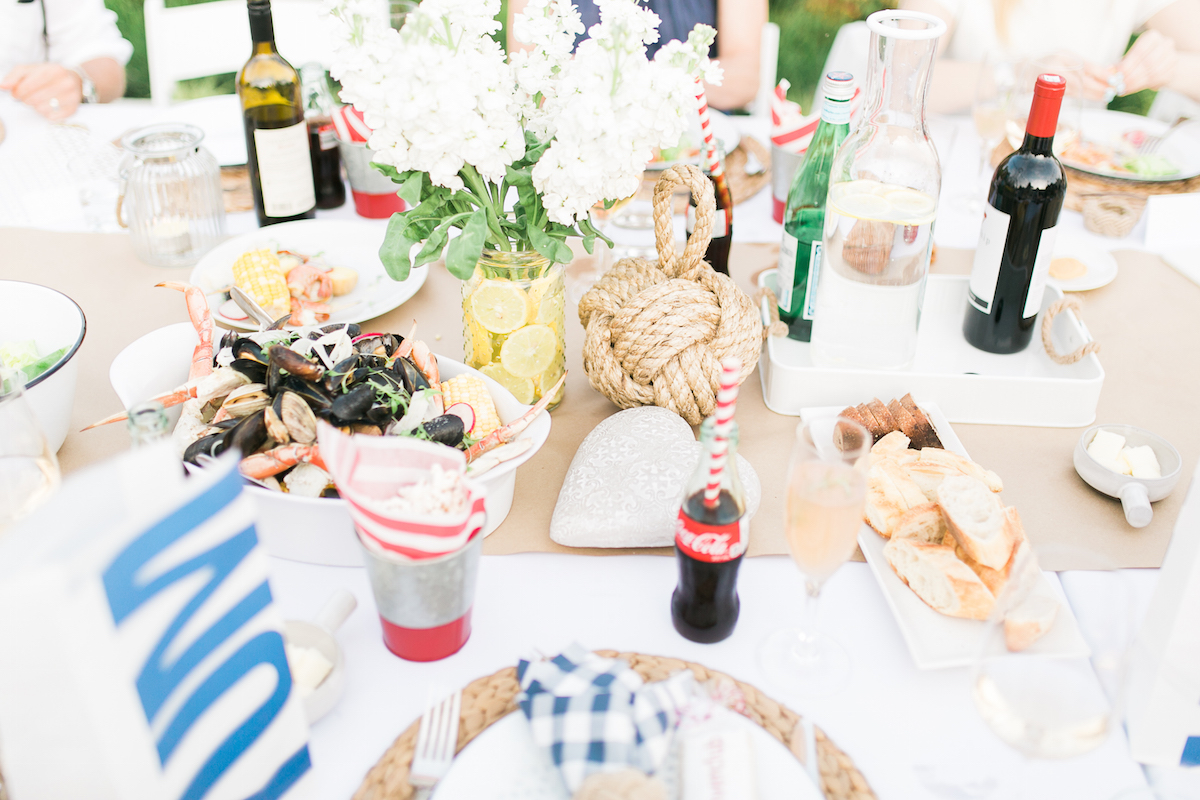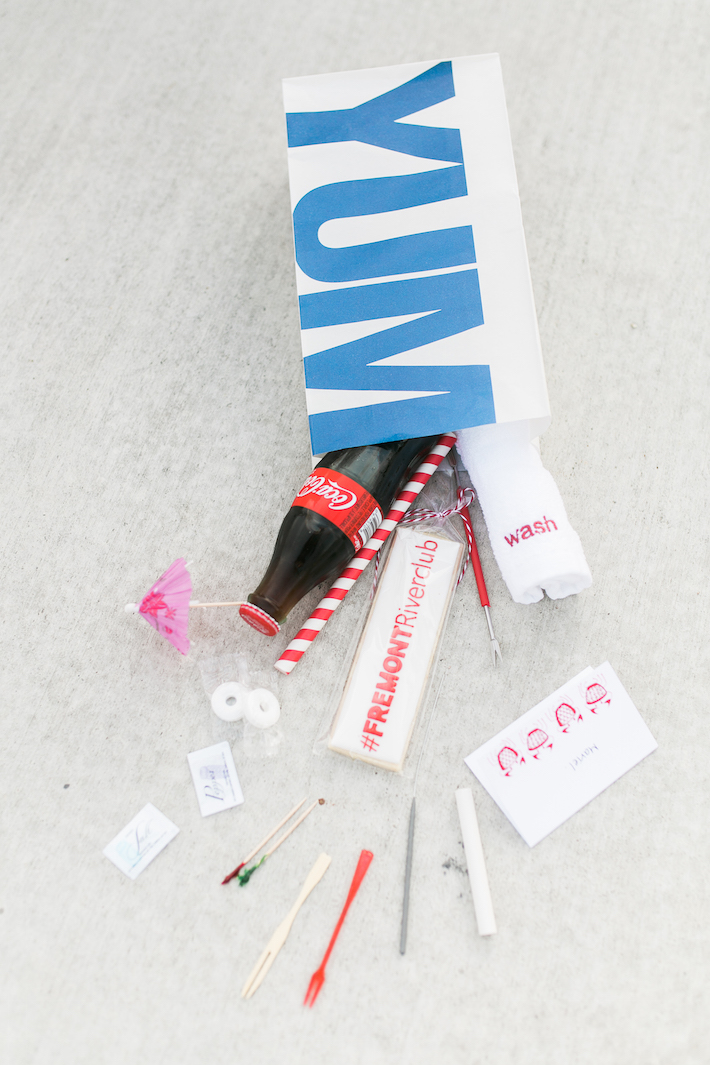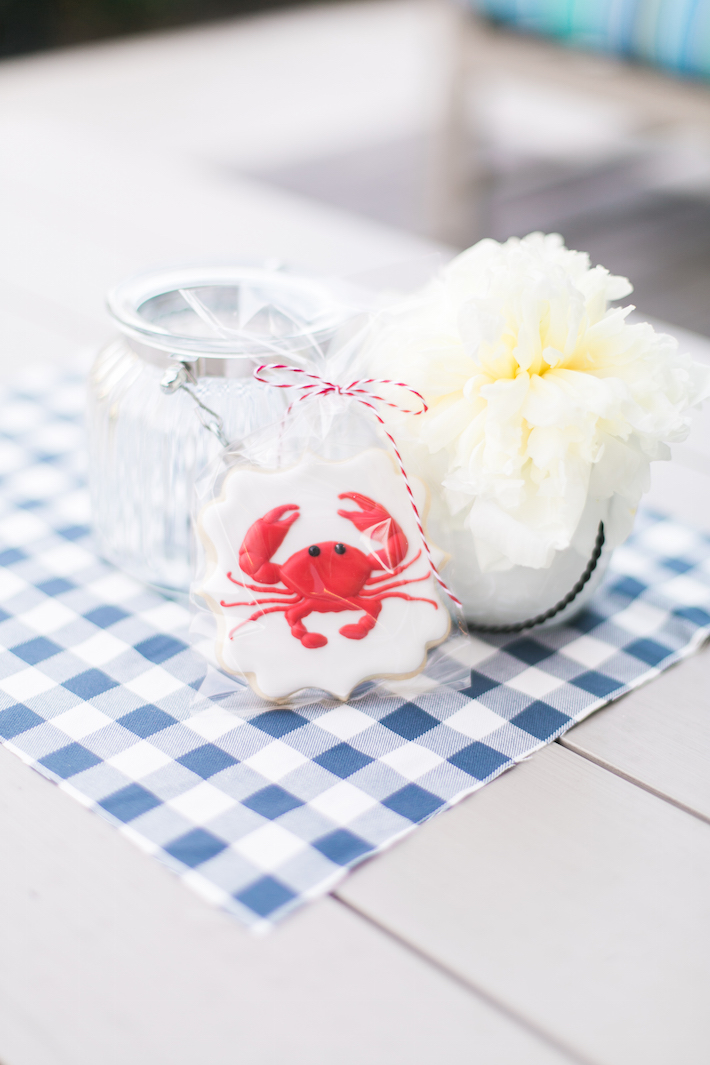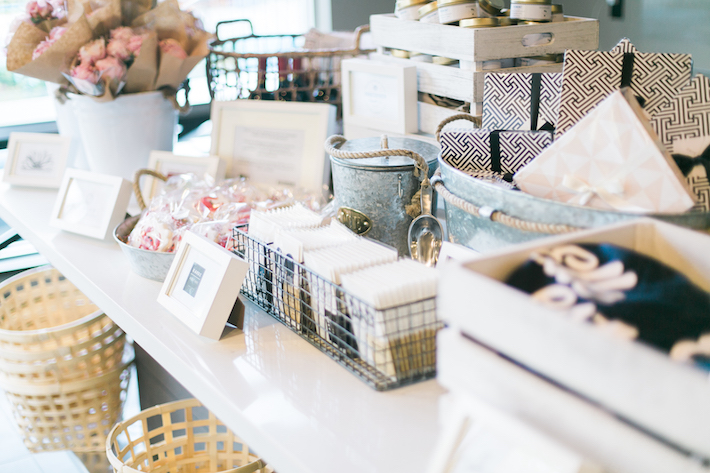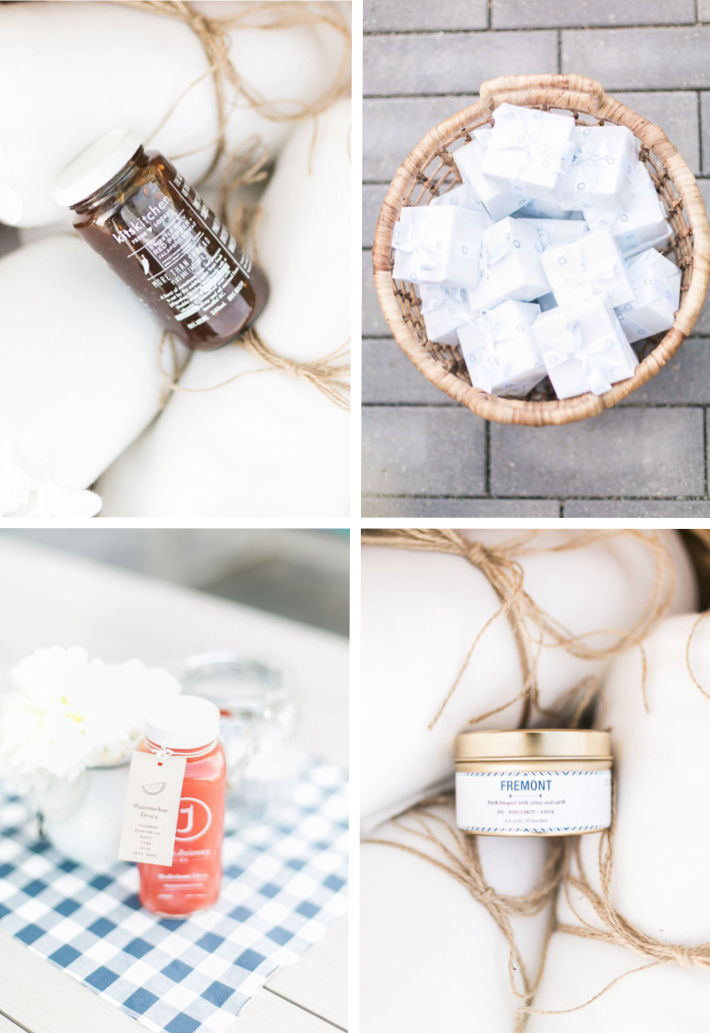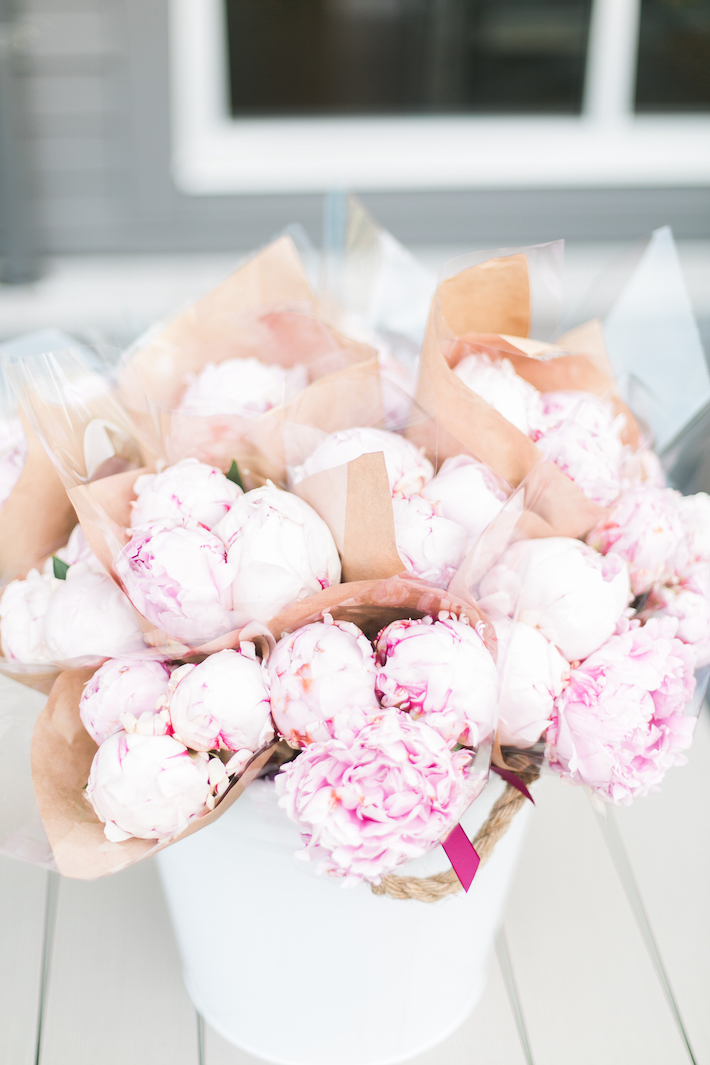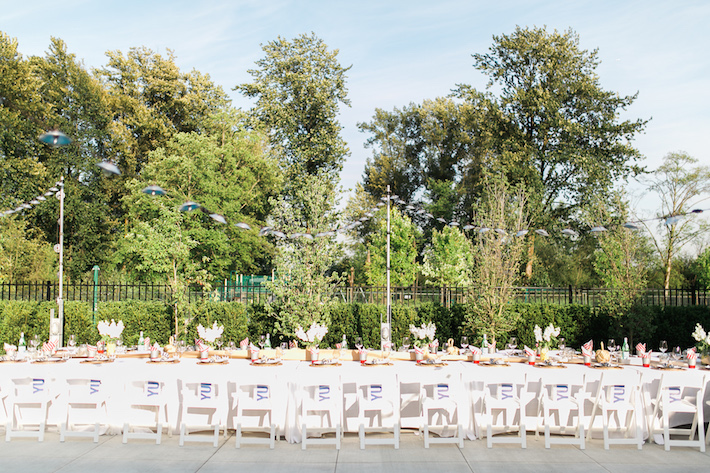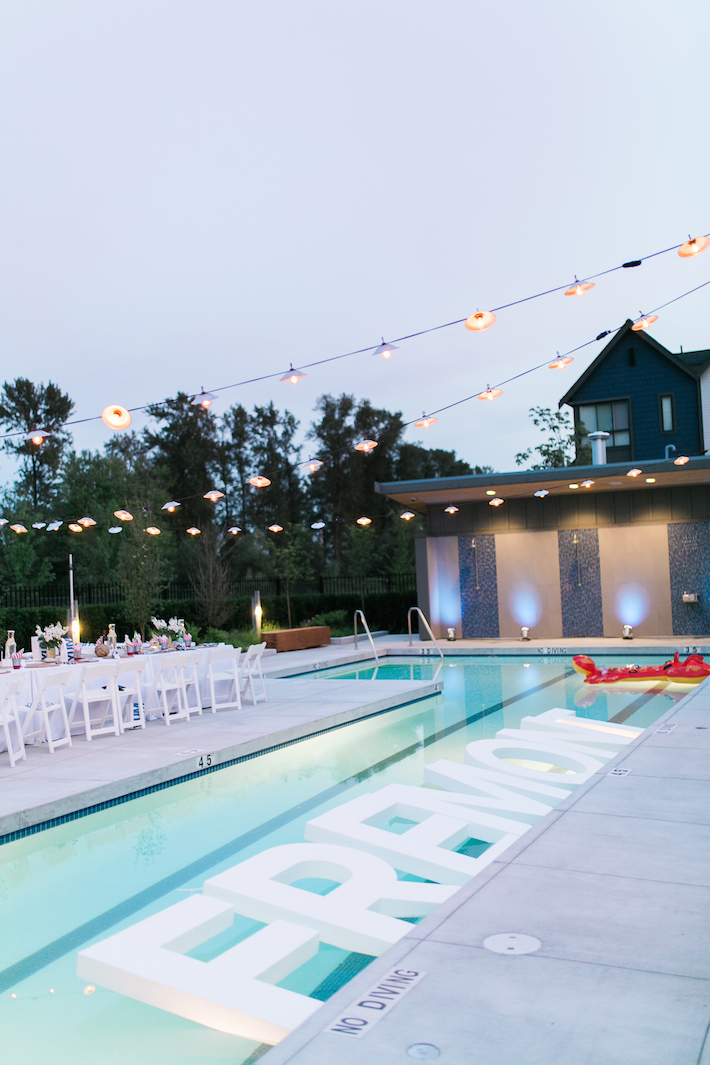 Throwing a clambake has definitely been on my bucket list. I had the amazing opportunity to do so during my last collaboration with MOSAIC homes!
Not only did I get the chance to decorate their beautiful 2-bedroom and den home – the Fitzgerald – at FREMONT INDIGO, I also got to live out my outdoor entertaining and poolside dinner party dreams at their new amenity building, the FREMONT Riverclub (which by the way is so amazing!! Huge gym, workout space, meeting room, outdoor BBQ, swimming pool, and even a cute dog wash!) It seriously is a 12,000 square foot playground extension of your home and the perfect setting for some outdoor entertaining.
Since the FREMONT homes are located riverside and right on the water, I wanted to continue the East Coast inspired, seaside décor trend I had going on in the homes and incorporate that into the dinner party theme as well. So, a family style clambake seemed like the perfect fit!
To set the mood for a comfortable family style, long table gathering I added gorgeous white flowers in lemon filled mason jars, stringed bistro lights and added nautical décor to the table vignette. Complimenting the saltbox architecture of the homes, I included galvanized metals, paper runner, metal dinner ware, rope knots and lots of fun sea side accessories.
I also wanted to create a creative way for all of our guests to go home with an amazing market basket from our "FREMONT Market" we created inside the Riverclub. Rounding up my favourite local Vancouver artisans we transformed the space into a "shoppable" market place. Each guest received a basket to fill with one of each product. Items included a custom Fremont candle by Vancouver Candle Company, mini bouquet of pink peonies from The Flower Factory, day planner from Design Love Co., custom sugar cookies from The Whisk, assortment of greeting cards from Kardz Kouture, delicious watermelon fresh pressed juice from The Juicery Co., flavourful chutneys from KitsKitchen, adorable 'Elle est Forte' tanks from She Is Clothing, fresh churro hearts from Hugo's Churros and a surprise gift from our decor sponsor The Cross Decor & Design. Not bad for a take home gift basket right?
Thank you to Savory Chef for such an incredible clambake dinner, the seafood was unreal… don't even get me started on the crab!
As well as a huge thank you to our wine sponsor – Campbell Valley Wine Route – a collective of four local wineries Chaberton Estate, Township 7, Backyard Vineyards, and Vista D'Oro. If you visit all 4 wineries and get your passport stamped you get to win an amazing prize package!
There is nothing more rewarding them owning your own home, being able to style it how you want and feeling proud that it is YOURS! I bought my first home when I was 28, and I can definitely relate that the hardest part to owning a home is saving up for the deposit. MOSAIC has a great deal on right now and is really wanting to help people (especially you first time home buyers!) purchase a home, so they're matching up to $10,000 of the deposit you put down. How amazing is that?! Have a look inside the FITZGERALD home I decorated. 
Photography by Ainsley Rose
-SOURCES-
Florals- The Flower Factory
Stone Hearts- The Cross Design
Robe Knots- The Cross Design 
Rope Napkin Rings- The Cross Design 
Water Jugs- Home Sense
Crab Picks
Lobster Name Cards
YUM Paper Bags
Floral Paper Doilies
Black Rim White Metal Plates
Black Rim White Salad Bowls
Popcorn Tin Cups
Striped Paper Liners