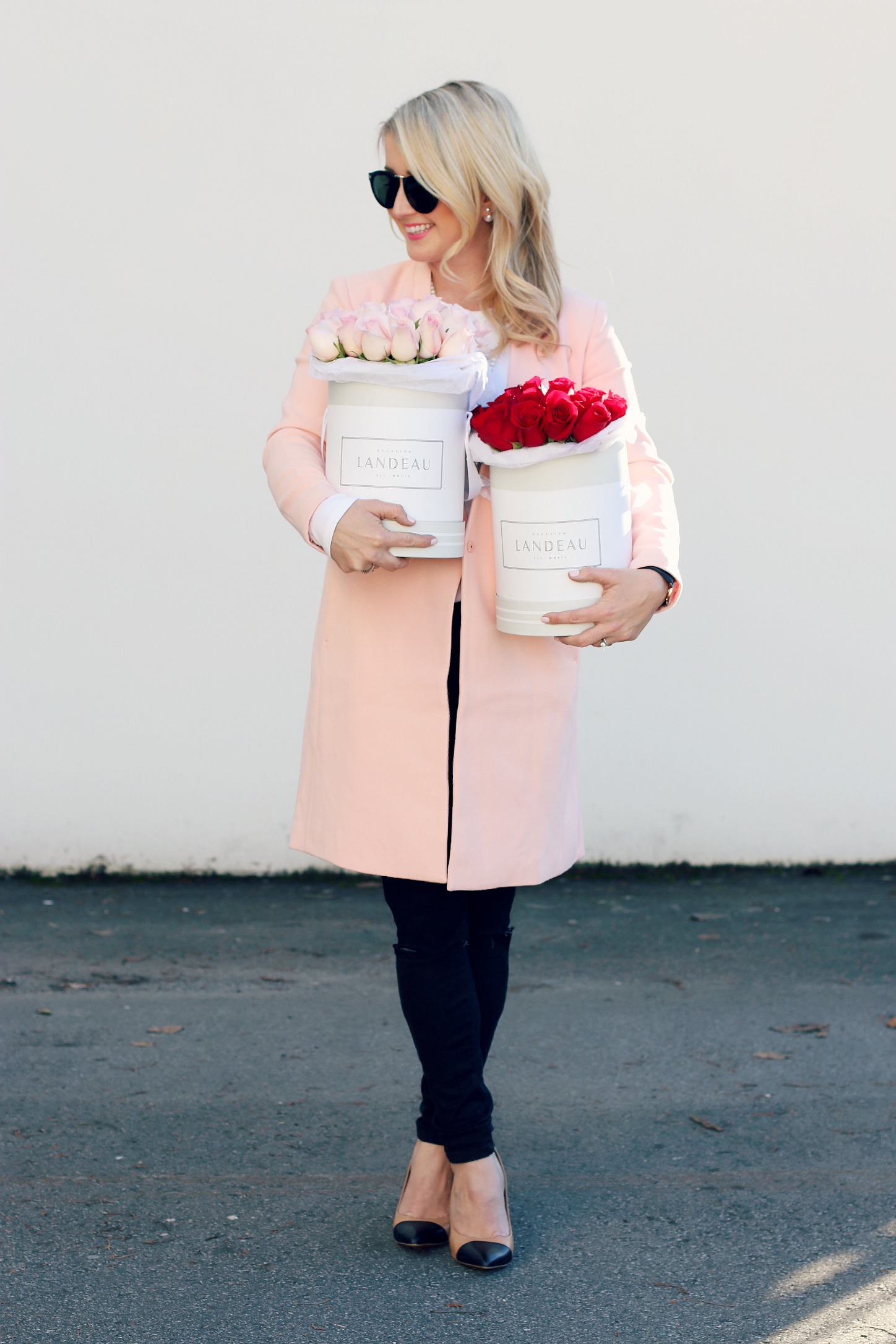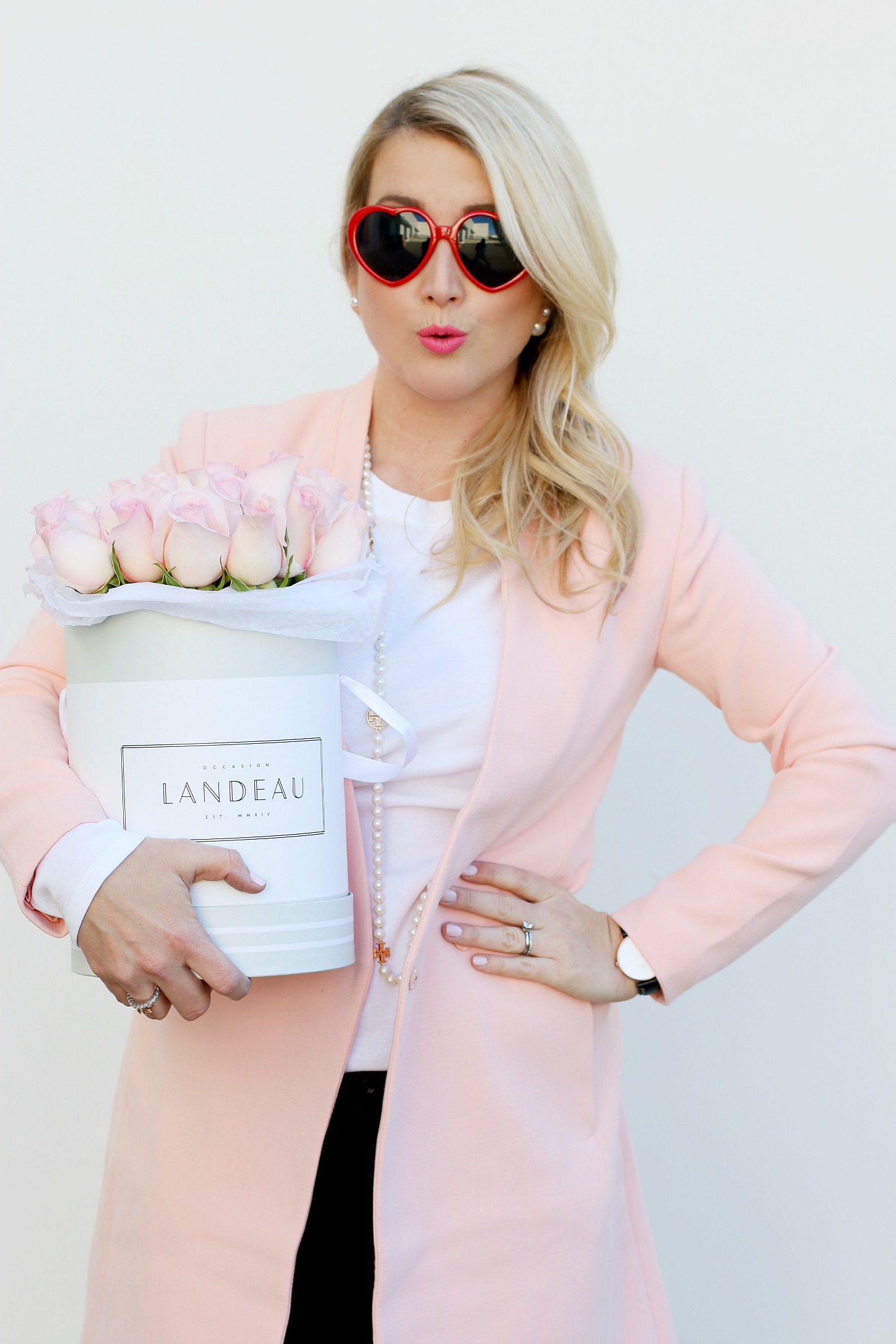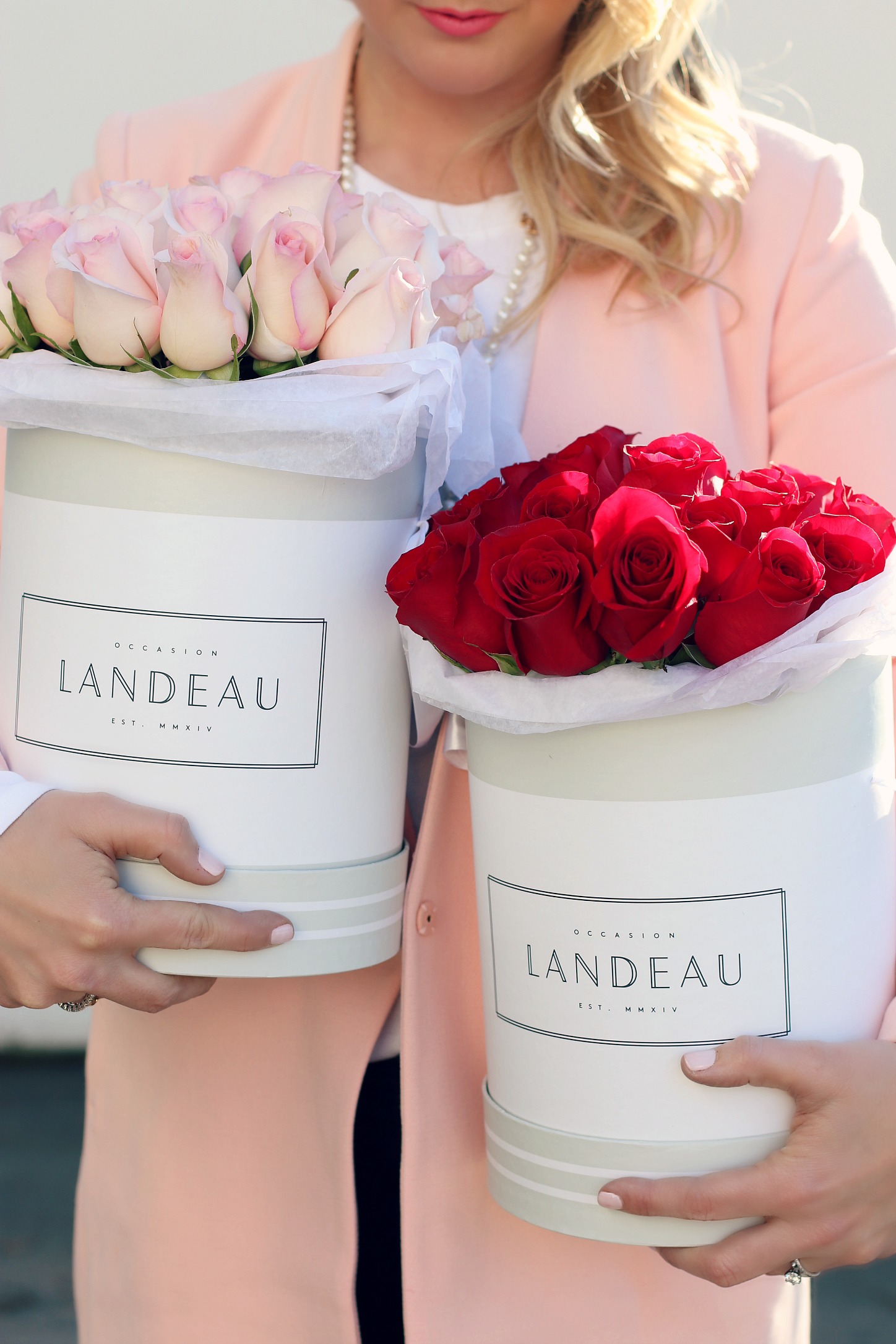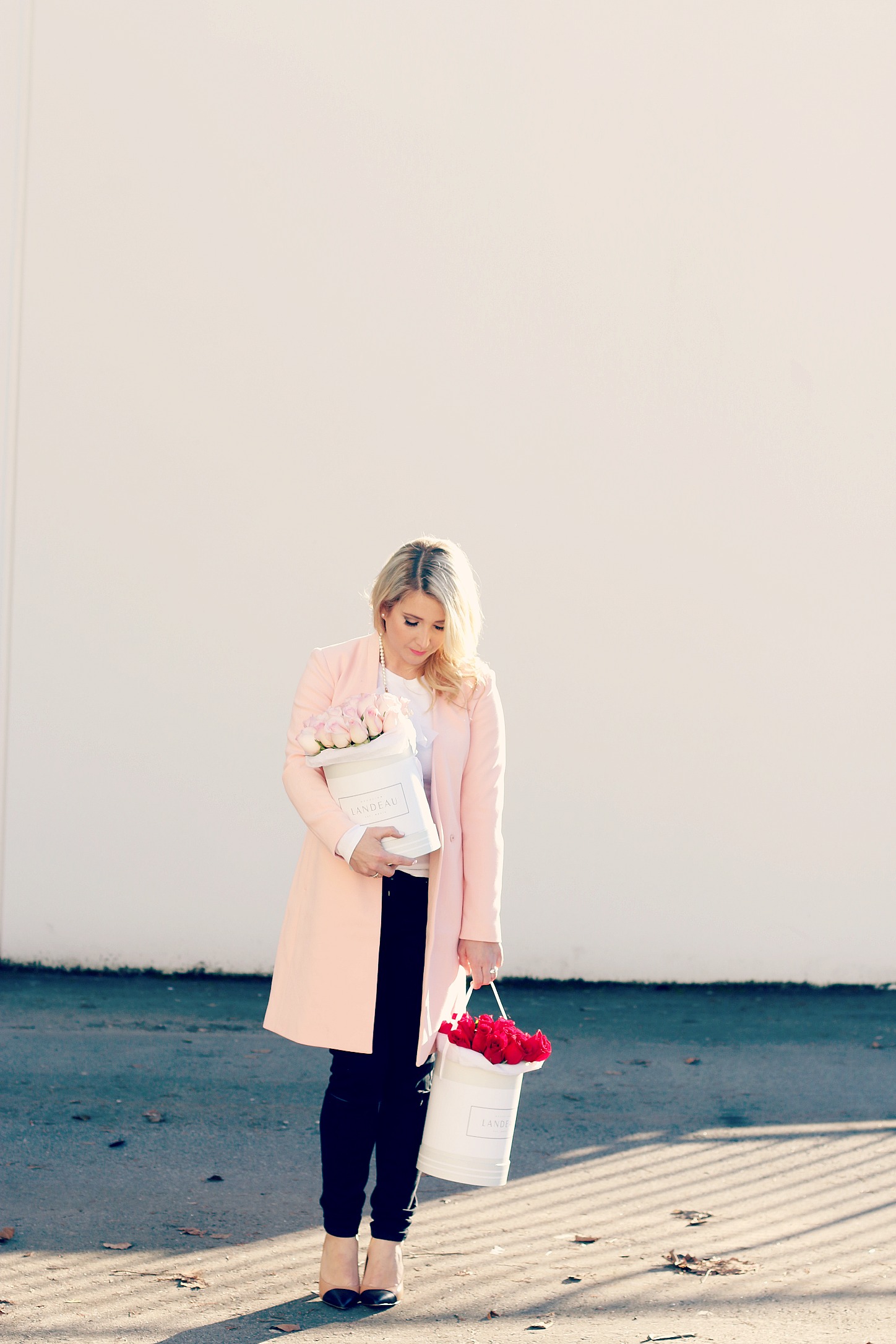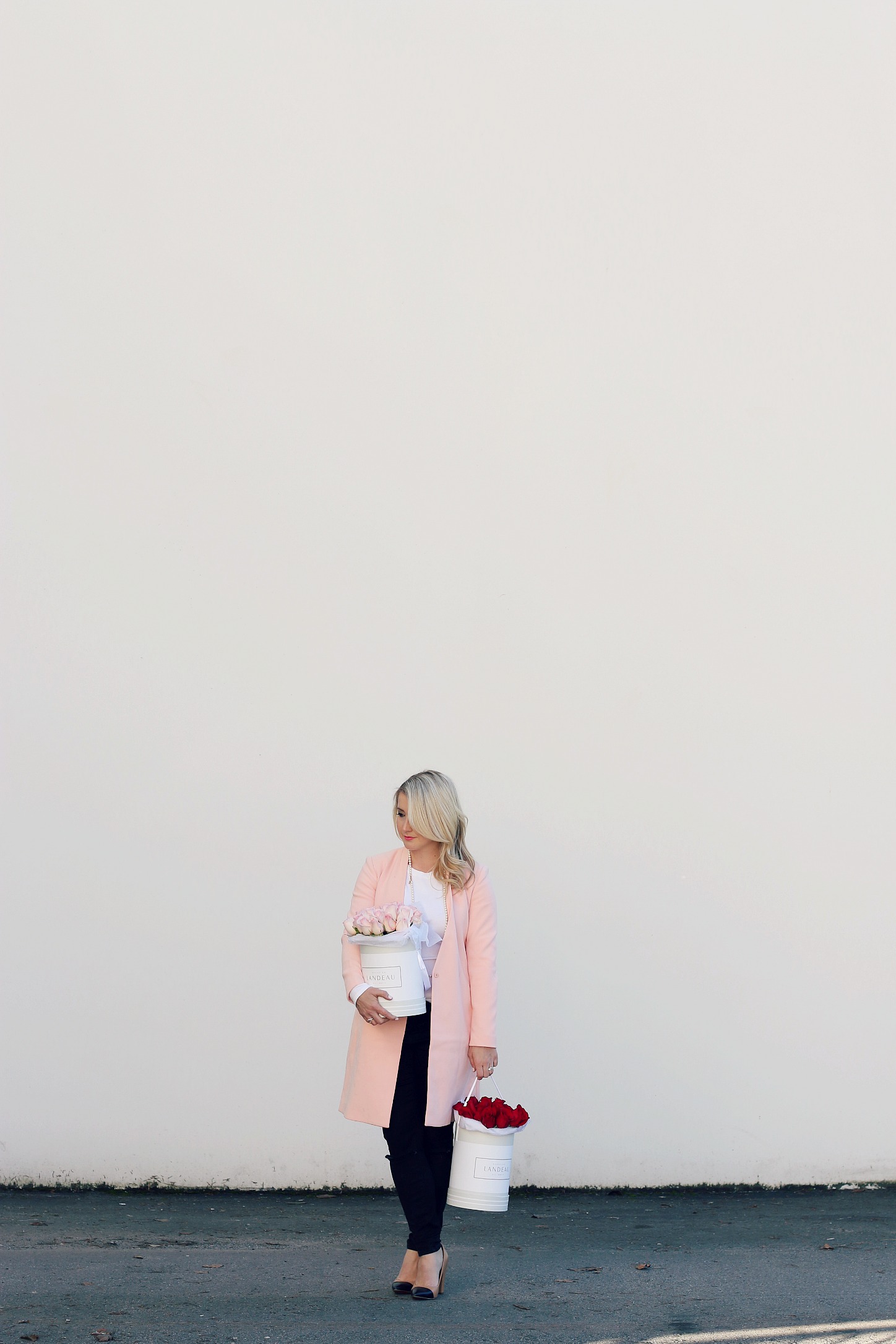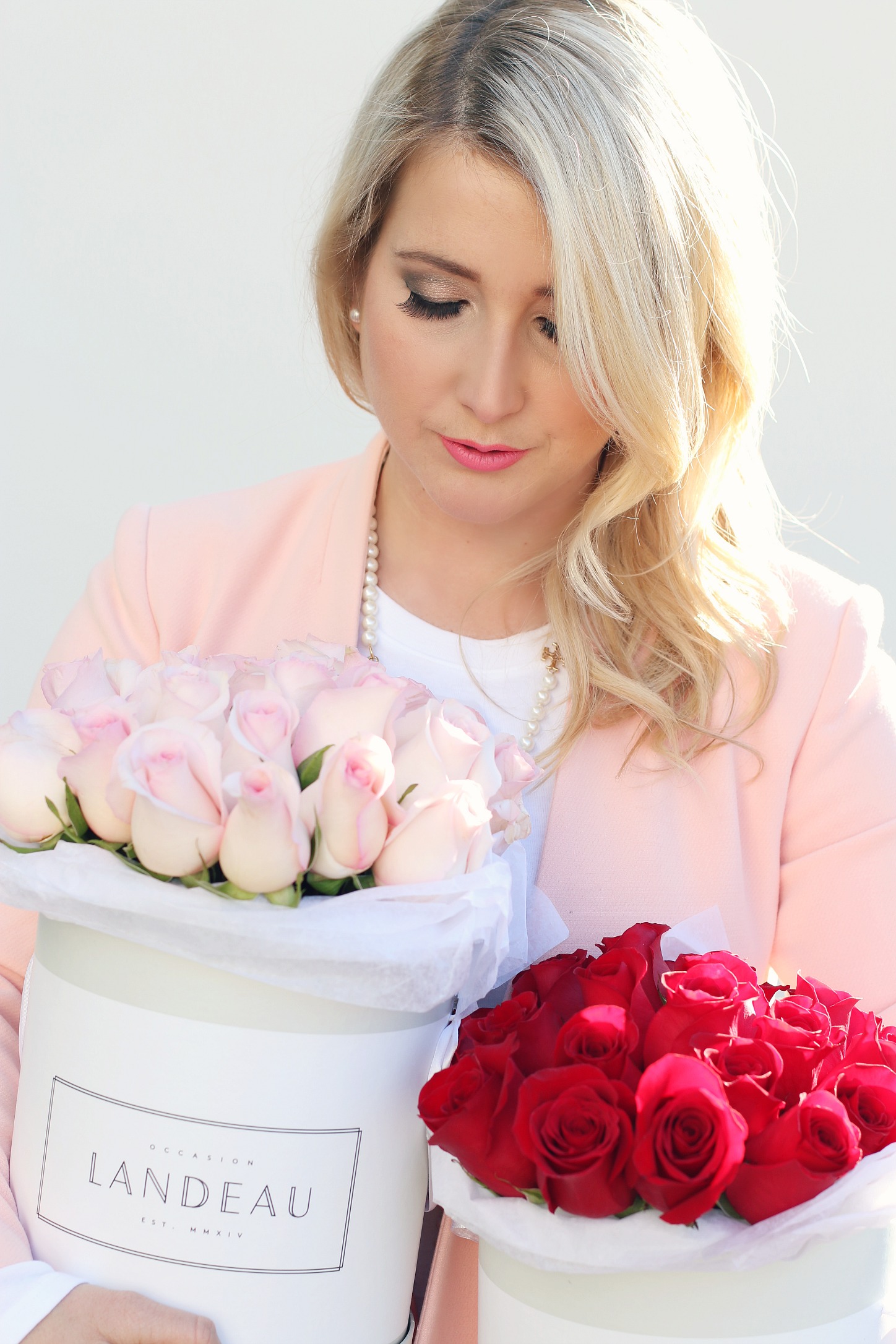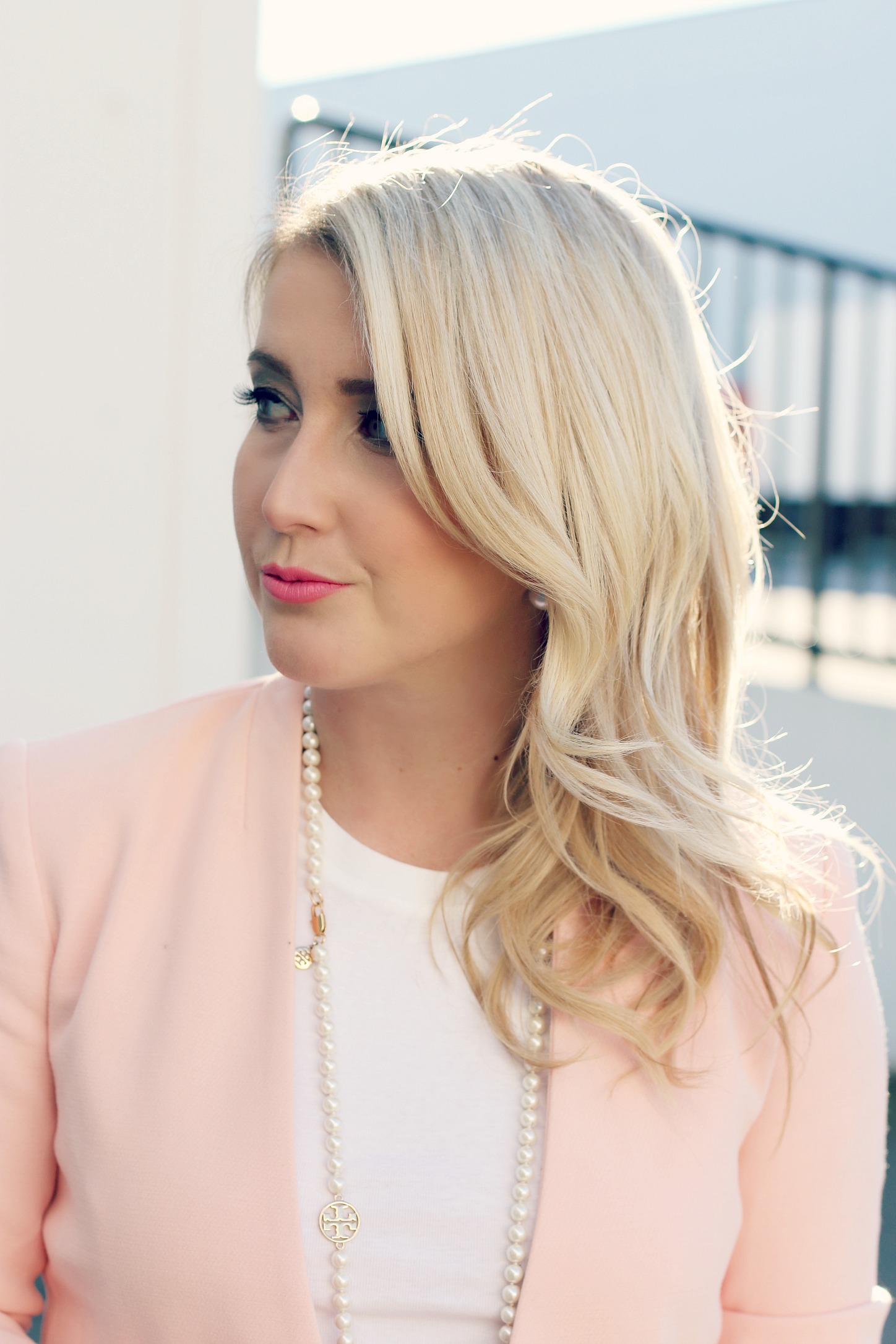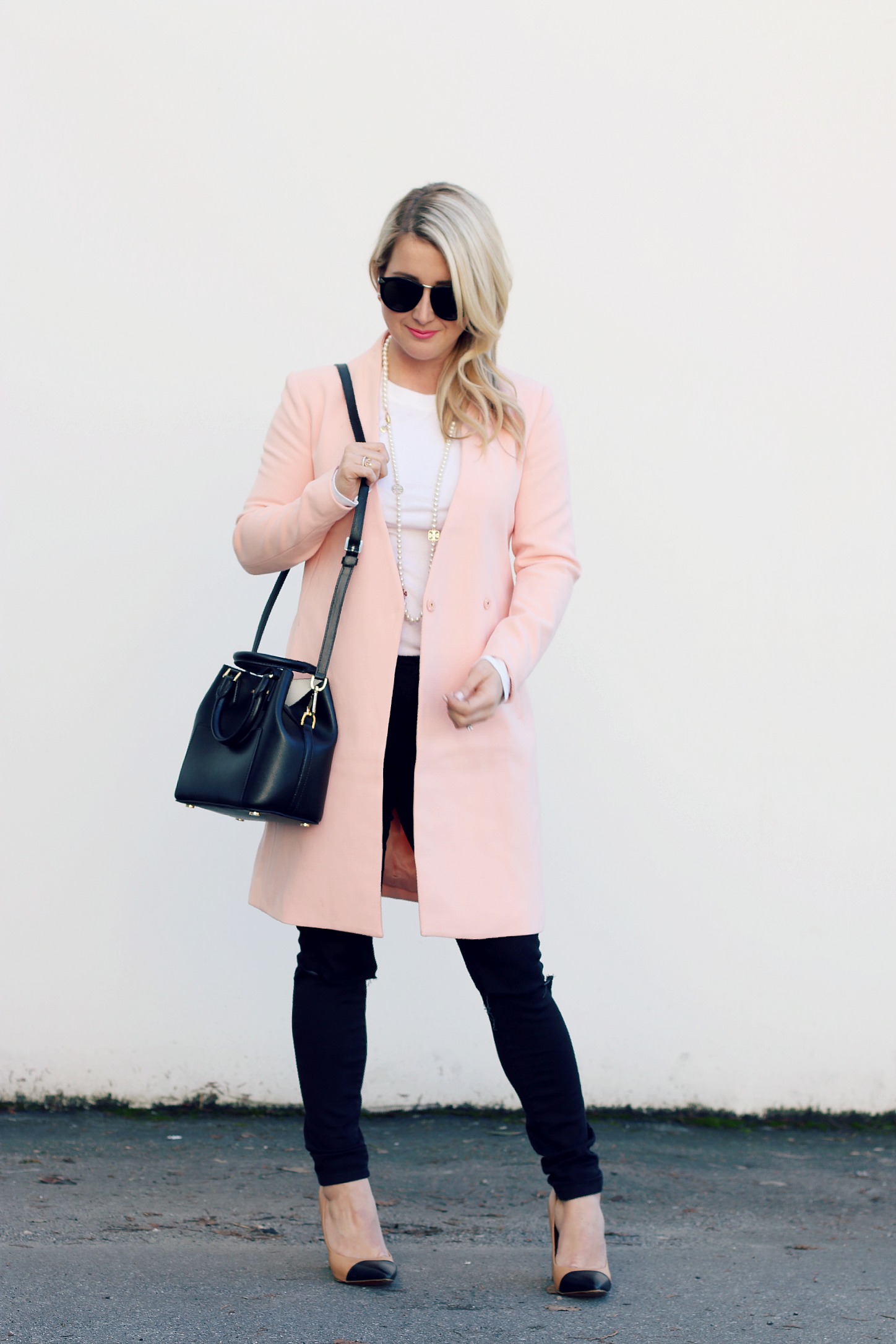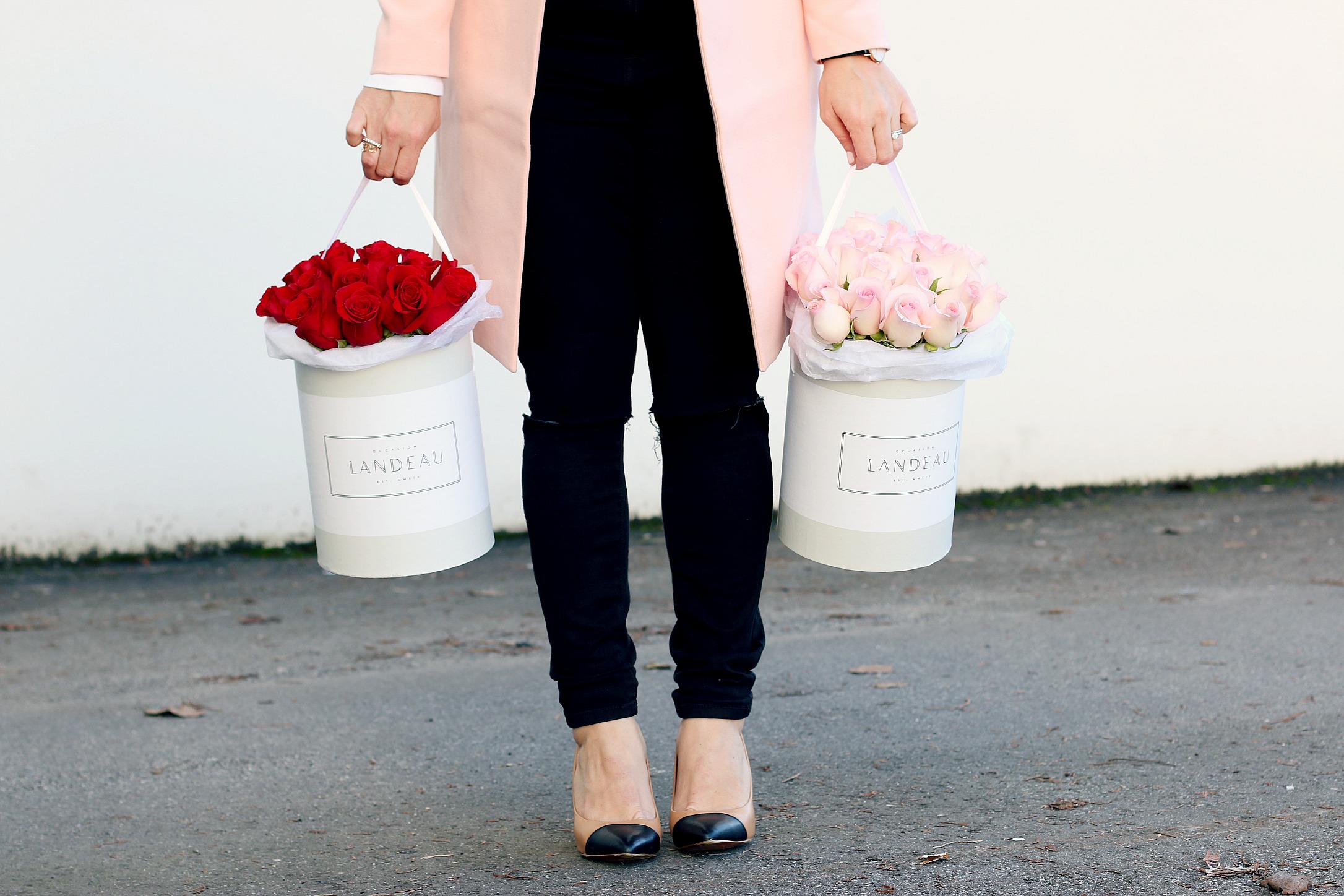 | Pink Coat 1 or 2 | Ripped Black Denim | Purse | Sunglasses | Watch | Bracelet | Earrings |
Happy Friday everyone! Today I wanted to spice up an outfit post with a touch of love from Landeau. Leading up to Valentine's day has me thinking flowers, and more specifically, roses!! However, sometimes I find roses can be a bit overrated so I've opted for a bunch of tulips instead. Until now, that is! A dozen red roses for Valentines day just got a major face lift!
I want to introduce you to my new favourite concept LANDEAU! A gorgeous bucket of roses of not just 12… but 25 perfect roses- "25 is the new dozen". Trevor, the mind behind this amazing brand and concept, was inspired by his travels to Paris. He was taken back by all the meticulous packaging detail in every store. Wanting to incorporate beautiful packaging with a modern twist, he crafted the concept of Landeau.
I wanted to know what Landeau meant but I couldn't find anything through google. When I asked Trevor he said: "No specific meaning. Its a luxurious french name paying homage to our aesthetic. I want people to be able to attach their own meaning to it."  All I know is I'm so happy when a bucket of luxury roses is in my eyeline.  A pristine wax coated paper bucket, filled with the most beautiful roses, topped with a lid and the touch of white satin ribbon. Honestly, what's there not to love?
I know what you all must be thinking… "How do I get my hands on this bucket?". Landeau is available to order online, however, only for the Vancouver area. (But don't worry, Trevor is working hard to expand soon!)
Landeau will also have a pop-up shop at Holt Renfrew Vancouver leading up to Valentine's Day!
A quick and easy stop in!
Dates: Jan 30th-Feb1st, Feb 6th-8th, Feb 12-14th.
….and what do you do with this beautiful bucket when you're done? Well, I'm planning to put an extra large candle in it. This gorgeous gift just keeps on giving.
You might have also seen Landuea, when we used a bucket of white roses in our NYE feature here.
Special thanks to Eve Terez Beauty for my gorgeous makeup! [thefeedproducts style='four']