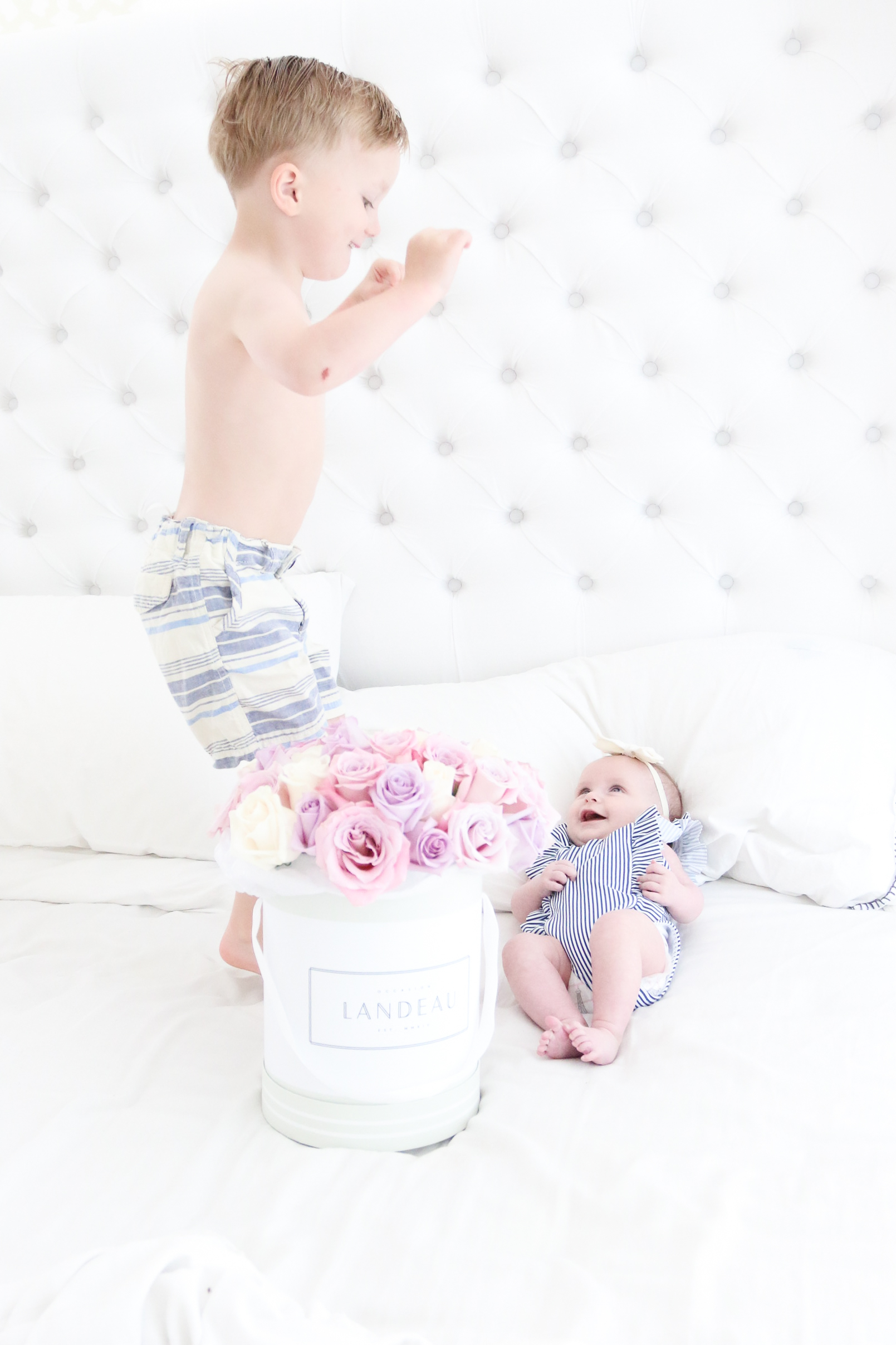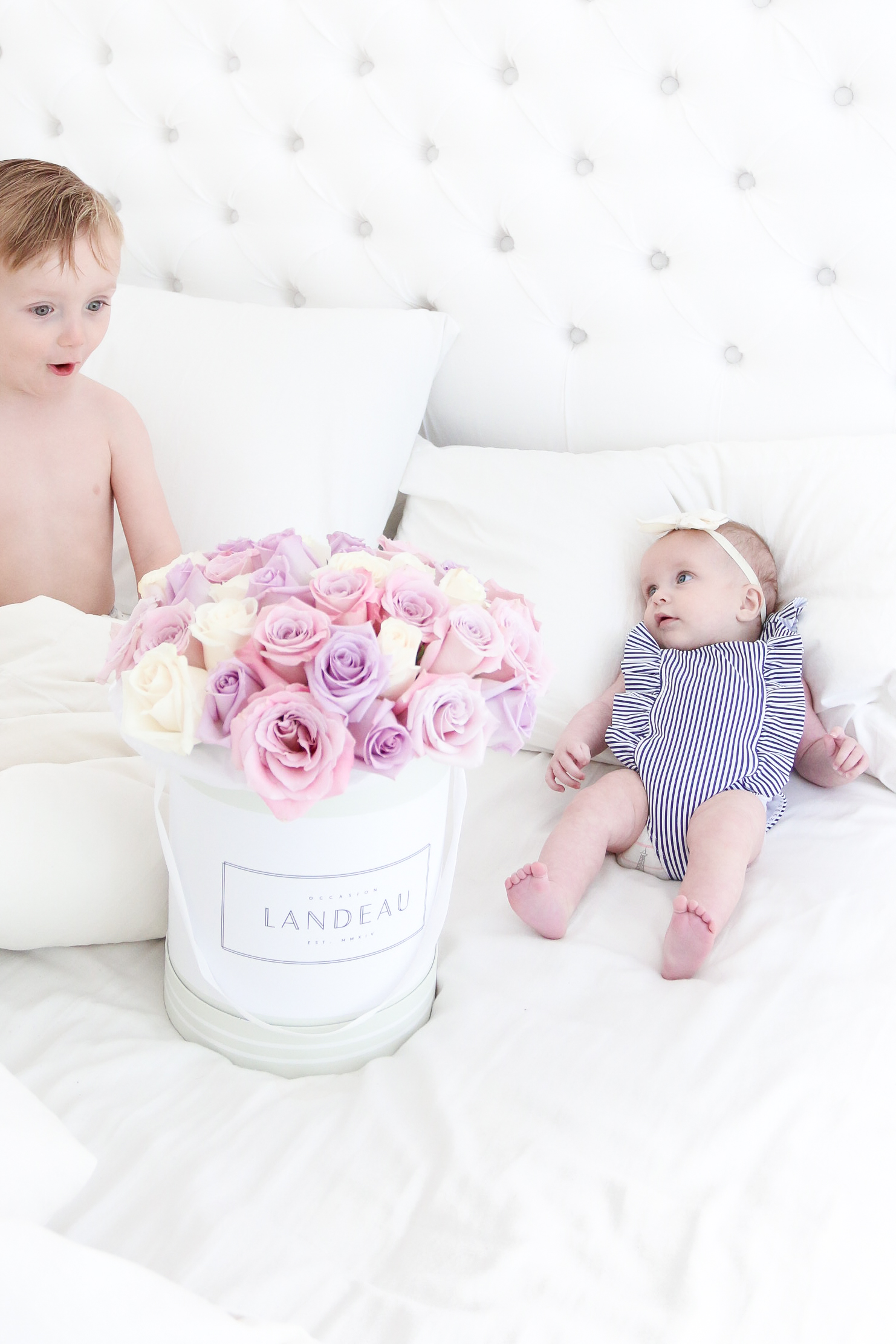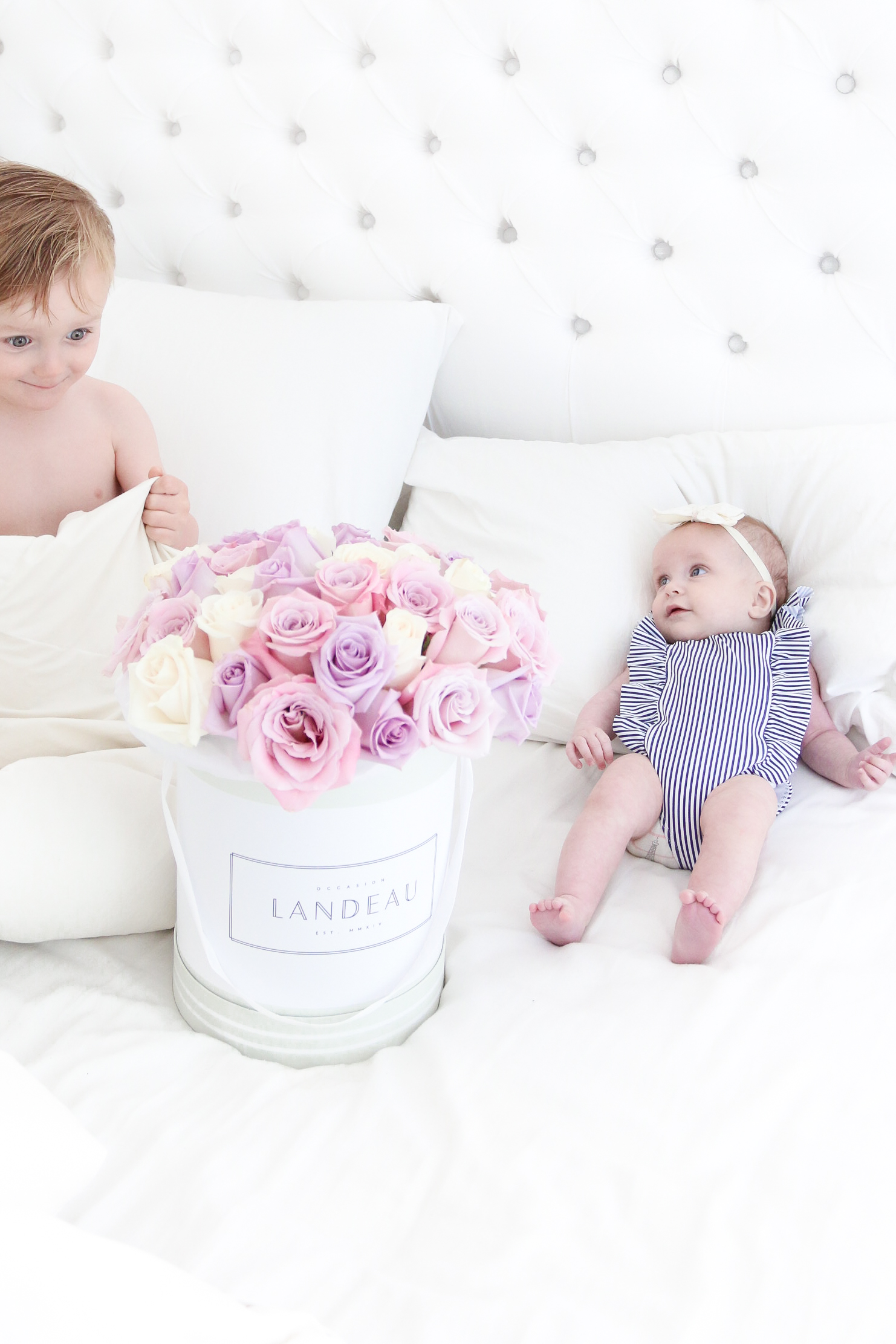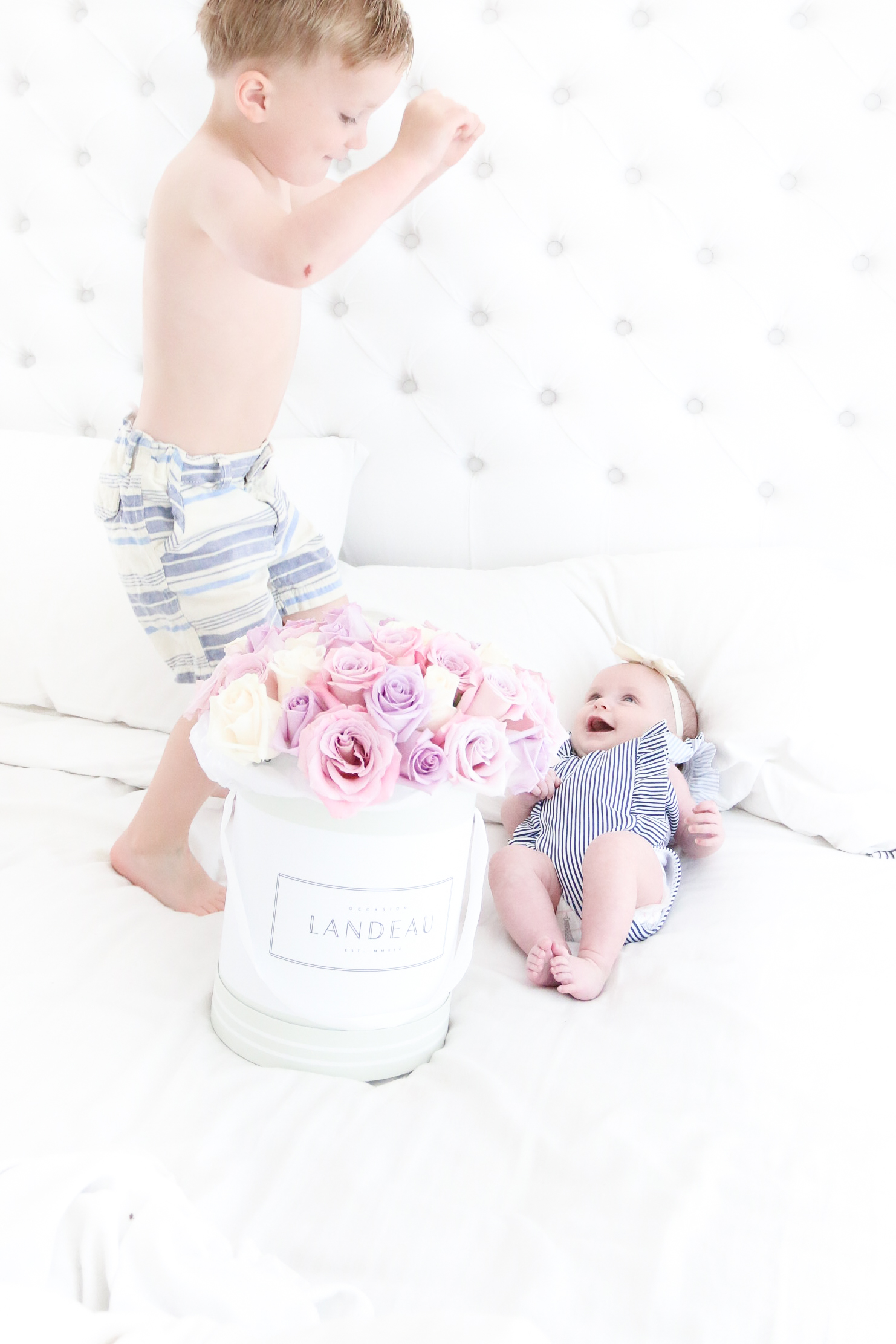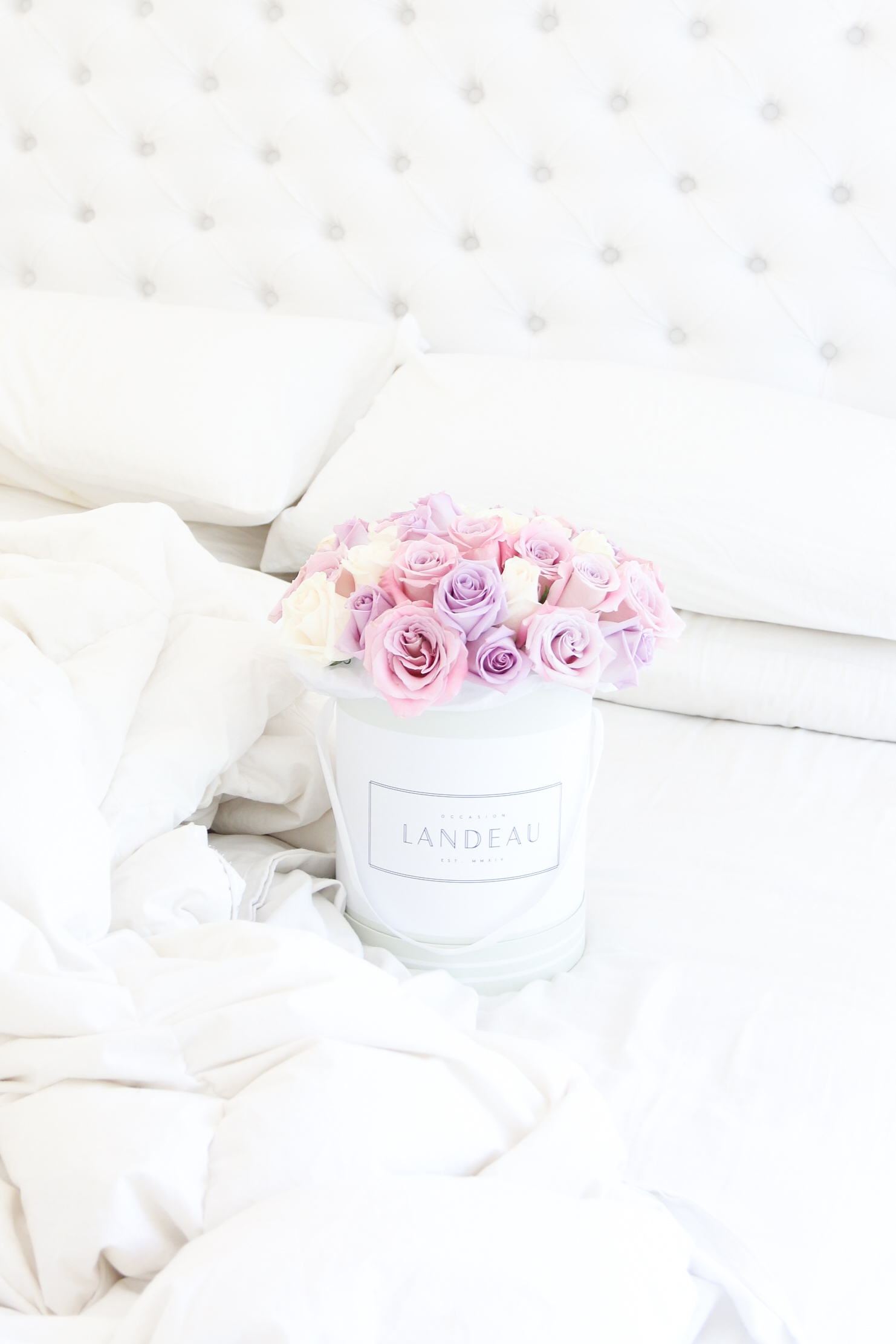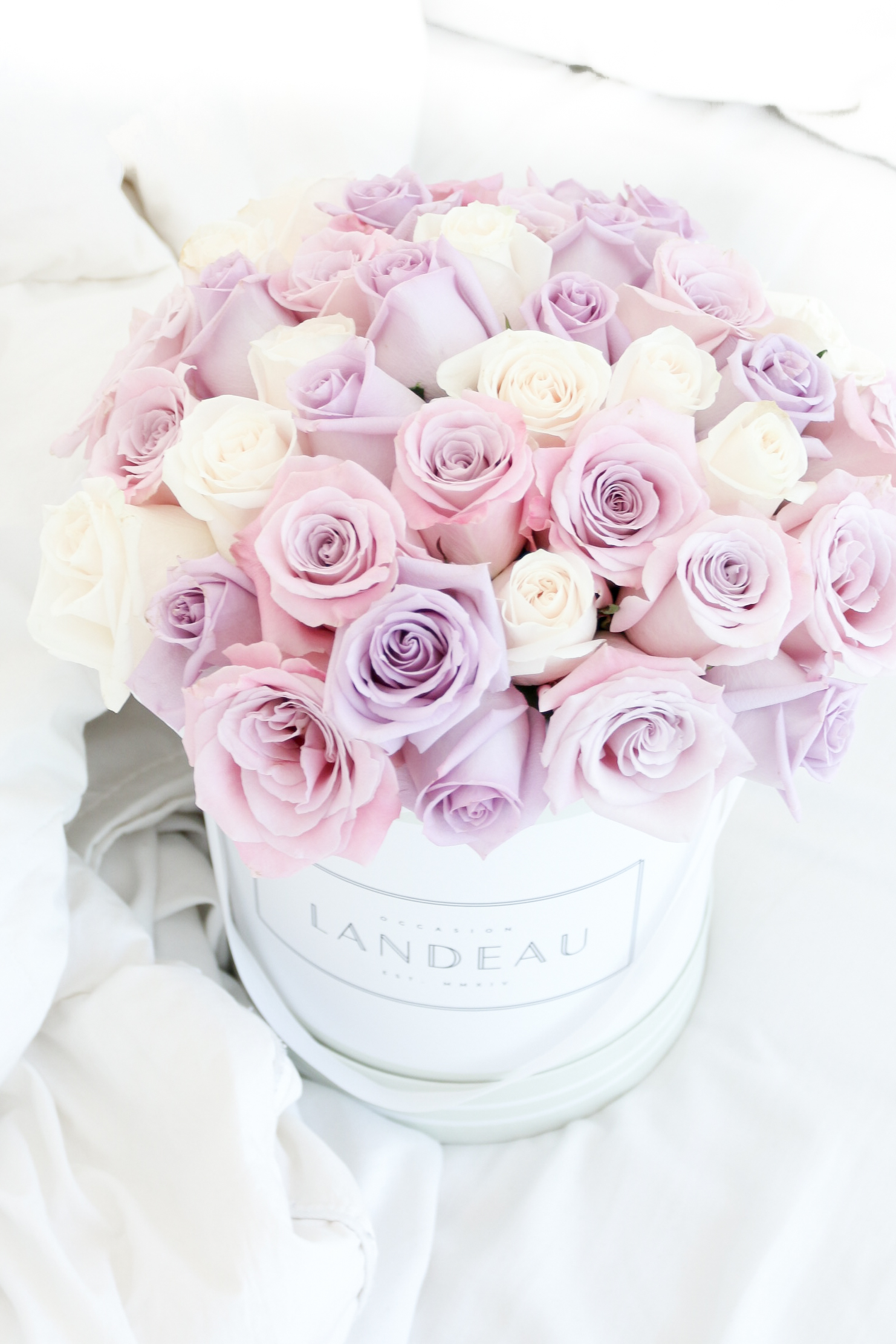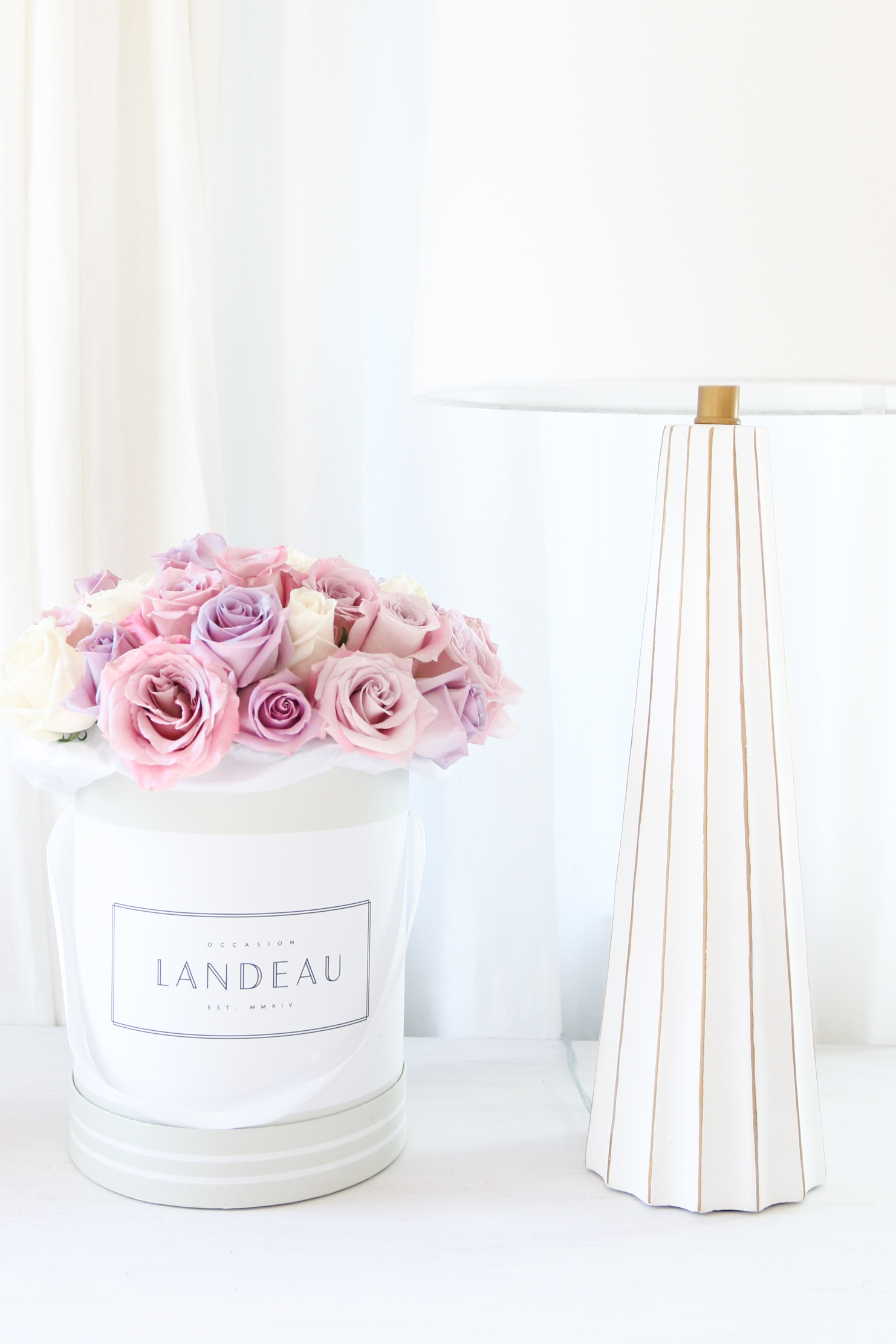 I get asked where I buy my flowers all the time! I also get asked, can you send my hubby a text to tell him what florist to go to! Sometimes grocery store flowers just don't cut the cake. Don't get my wrong, I love to throw in a fresh bunch of tulips or roses while checking out at the grocery store, but there is DEFINITELY something special about the art of floristry. And, that being side our husbands, boyfriends, dads sometimes just need to be pointed in the right direction!
Today I'm going to share my favourite floral destinations in the Greater Vancouver area, to point your lovey to the right place. The photos above were quite honestly captured impromptu, but they turned out so darn cute that I just had to share! My friend Trevor brought this 'roses in a box concept' LANDEAU alive to Vancouver and I just adore it! It's so special, sophisticated, chic, playful and polished all at the same time! Looks amazing in your home and the box is an awesome item to keep and reuse! You might remember me doing a special Mother's Day collaboration with this variety of rose hues "Mère" we designed last year together. See post here. This year Trevor up-ed his game and created not 25, but a 35 rose box! It's out of control gorgeous! The perfect last minute gift idea for your mamma!
If you're into gorgeous romantic arrangements, floral crowns and garlands here are my favourite florists in the Vancouver area. I promise you won't be disappointed. Hubbies, daddies… tell them Monika sent you and they'll know exactly what style of arrangement to make you! You are welcome! Happy Mother's Day!
-MY FAVOURITE FLORISTS IN VANCOUVER- 
Flower Factory- Main St. Vancouver
Floralista- Fort Langley
Celsia Floral- Kitsilano
Vivio- Port Moody & Vancouver
Landeau- Custom personal orders