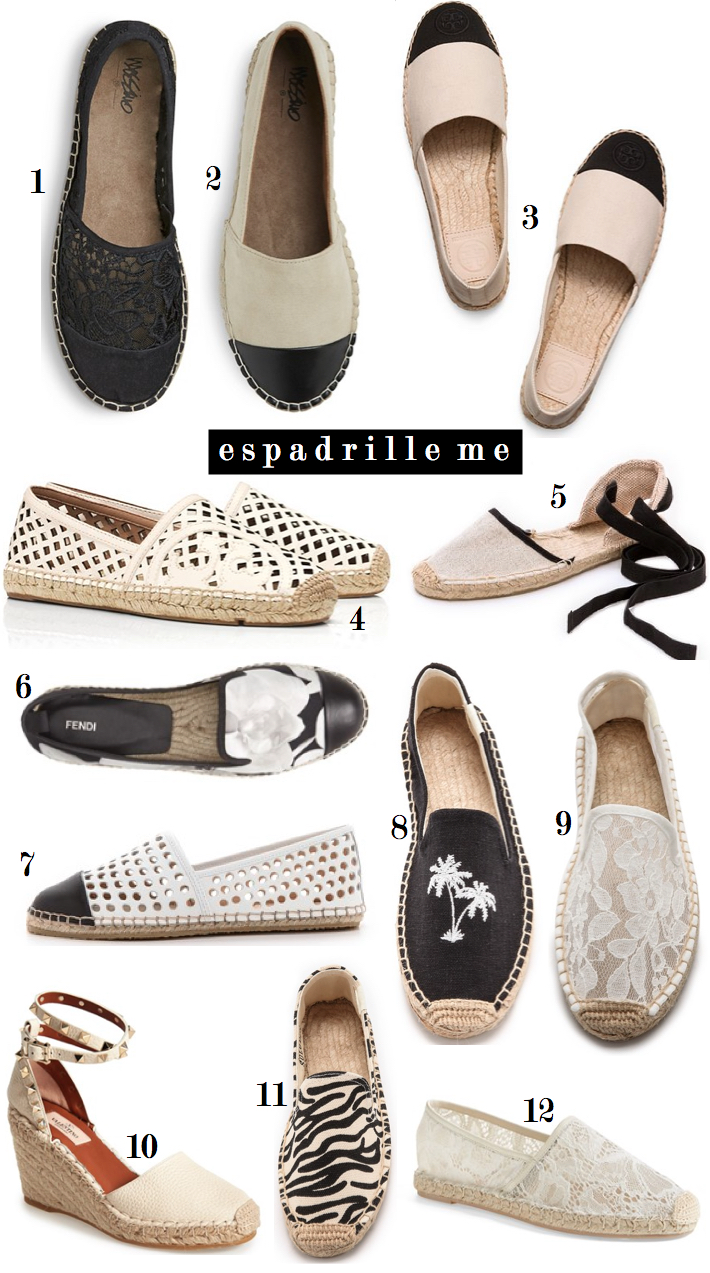 | 1 | 2 | 3 | 4 | 5 | 6 | 7 | 8 | 9 | 10 | 11 | 12 |
Happy Friday everyone! Just had an urge to order a pair or espadrilles (or two), since it's getting a tad bit warmer and spring feels like it might be around the corner! Snatching a pair before they're all gone is always a good idea in my books. Once I started looking around for a favourite pair I noticed I had way too many favourites to choose from! Black, whites, neutrals, animal prints and even floral- where do you even start? Which ones are your favourites? I need some help!  (A few highs and lows in terms of $$ are selected above.) Now we just need sun in the forecast!
Have a great weekend!