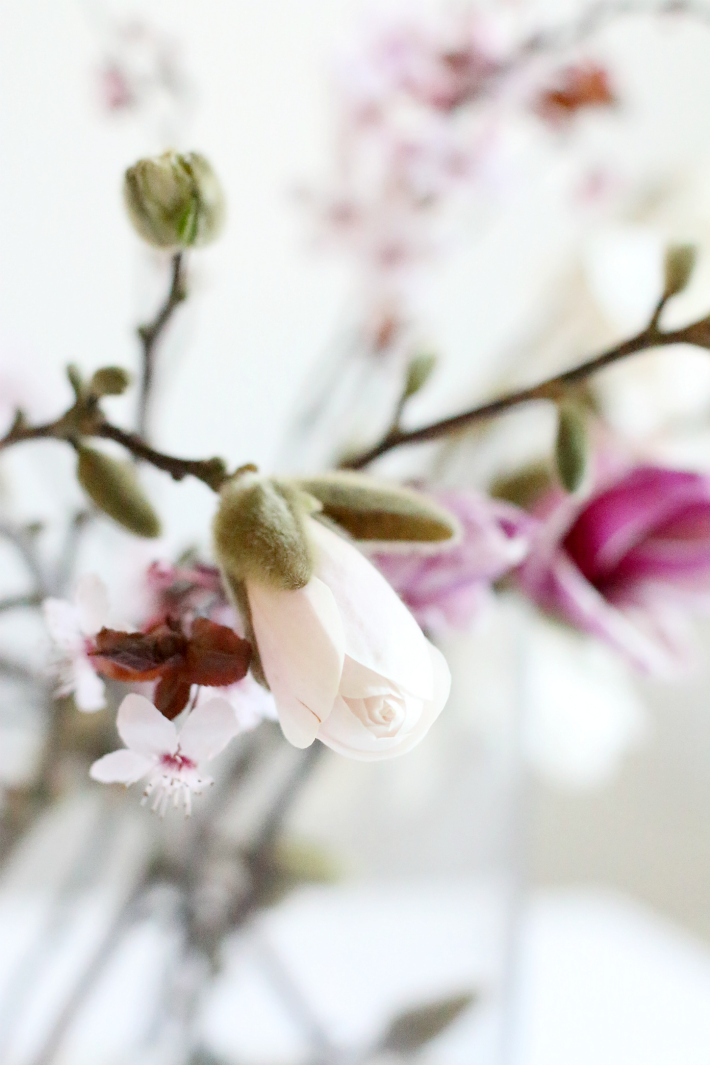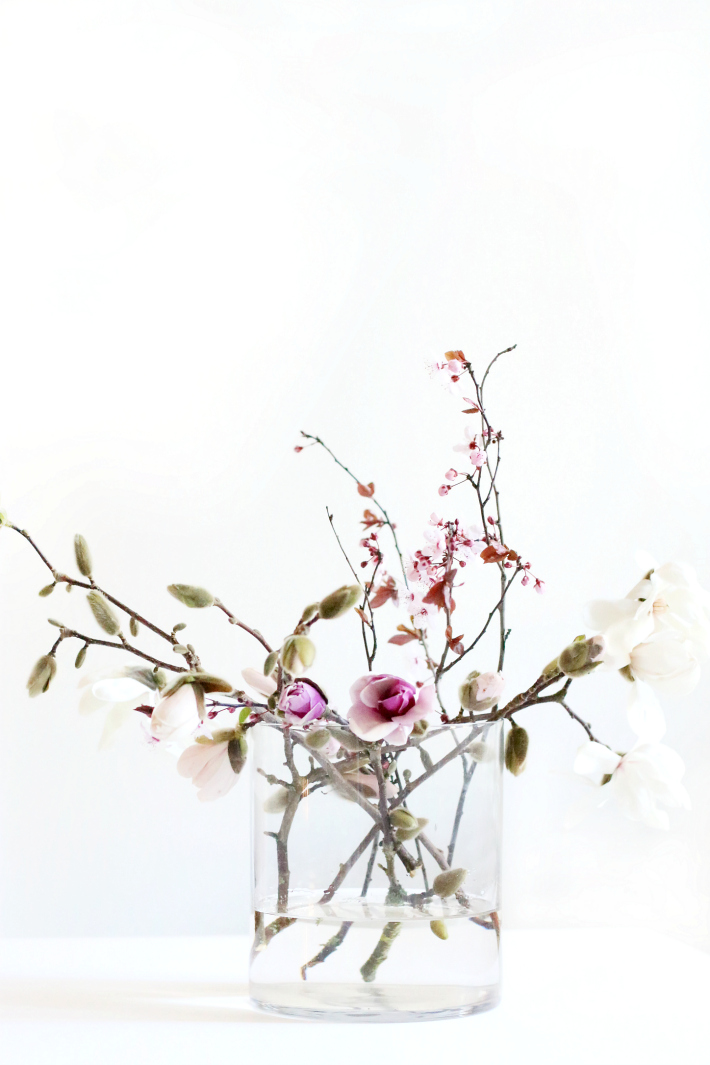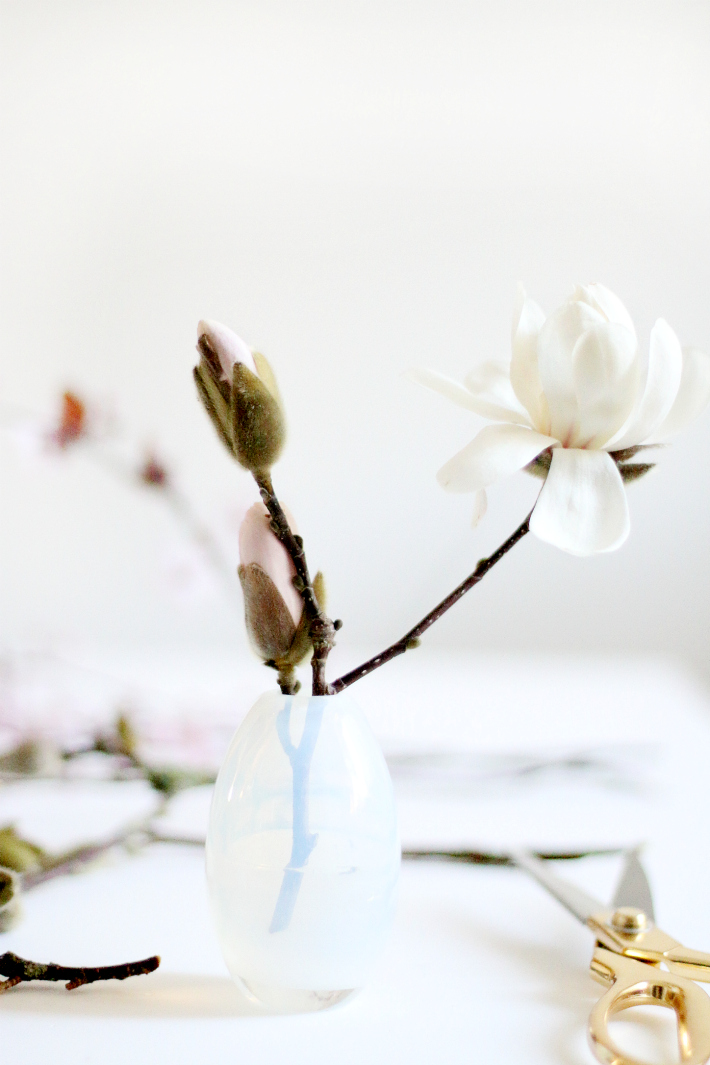 Don't you love the first signs of Spring? I was out for a run yesterday and couldn't get enough of all the trees blooming with flowers. On my way home I had to pick a few branches to take home with me. Funny thing was, every few streets I found another gorgeous bloom, completely different with it's own hues! So… instead of coming home with a branch or two, I pretty much came home with a bouquet of blooming branches. Two different types of magnolias and a couple cherry blossom branches. Together they looked stunning. I had a little branch that was a bit misplaced in the large vase, so I placed it in it's own little bud vase. It's perfect on my bedside table, a lovely site AND smell to wake up to! Hope you create your own blossoming arrangement, it will leave you smiling every time you walk by, I promise.
Also have a look at the Spring Floral Oasis I made last Spring. 
Looking for a new vase? Here are some gorgeous ones, perfect for large and small blossoming branches! Eyeing the gold scissors too?